2021/22 Season Review | Cardiff City FC Women
Women
26th May
It's been a hugely positive campaign for Cardiff City FC Women, who ended the season with FAW Women's Cup glory and a third-placed finish in the Adran Premier.
In a year full of highlights, we take a look at a memorable campaign for the Bluebirds.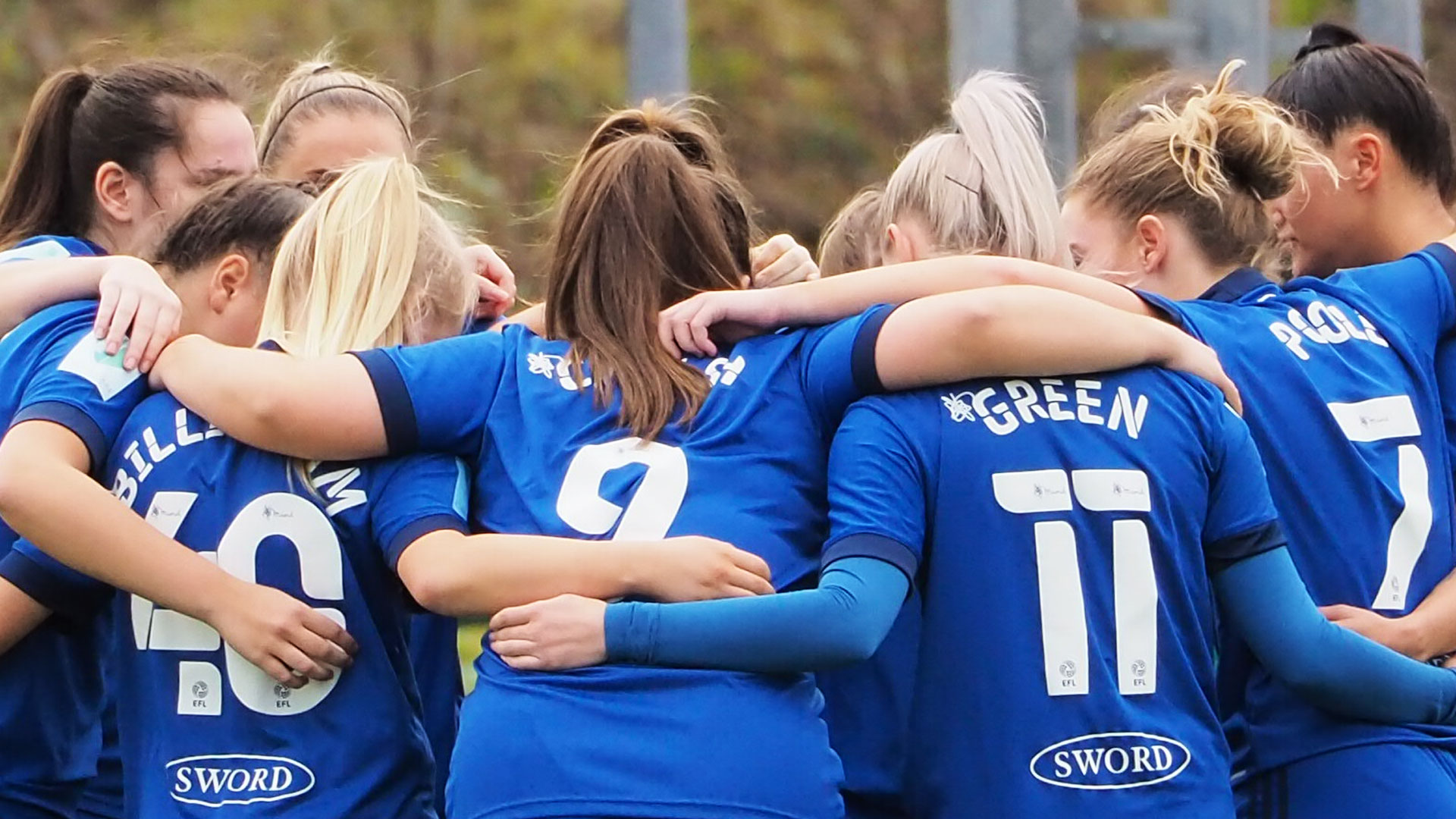 League Progress
Repeating last season's finish of third in the league table, City adapted admirably to the restructure of the Adran Premier, competing in Phase Two with Swansea City, Cardiff Metropolitan University and Aberystwyth Town.
Iain Darbyshire's side amassed eight more points than the previous campaign and showed their quality in front of goal, scoring an impressive 15 more goals.
A huge highlight in the league campaign was ending Swansea City's three-year unbeaten run, with a dramatic 3-2 victory at a wet and windy Cardiff International Sports Stadium.
Head coach Darbyshire feels that overcoming the Swans was a big step in the Bluebirds' confidence.
"It was massive for us," Iain began. "It's always good to win your local derby. We knew that we had to do it because there was a bit of a mental block from losing to them in previous years, so to win that game was a massive achievement for us.
"We progressed from that and beat them again in the FAW Women's Cup, so we've proven that we can do it and we've put that marker down now ahead of next season."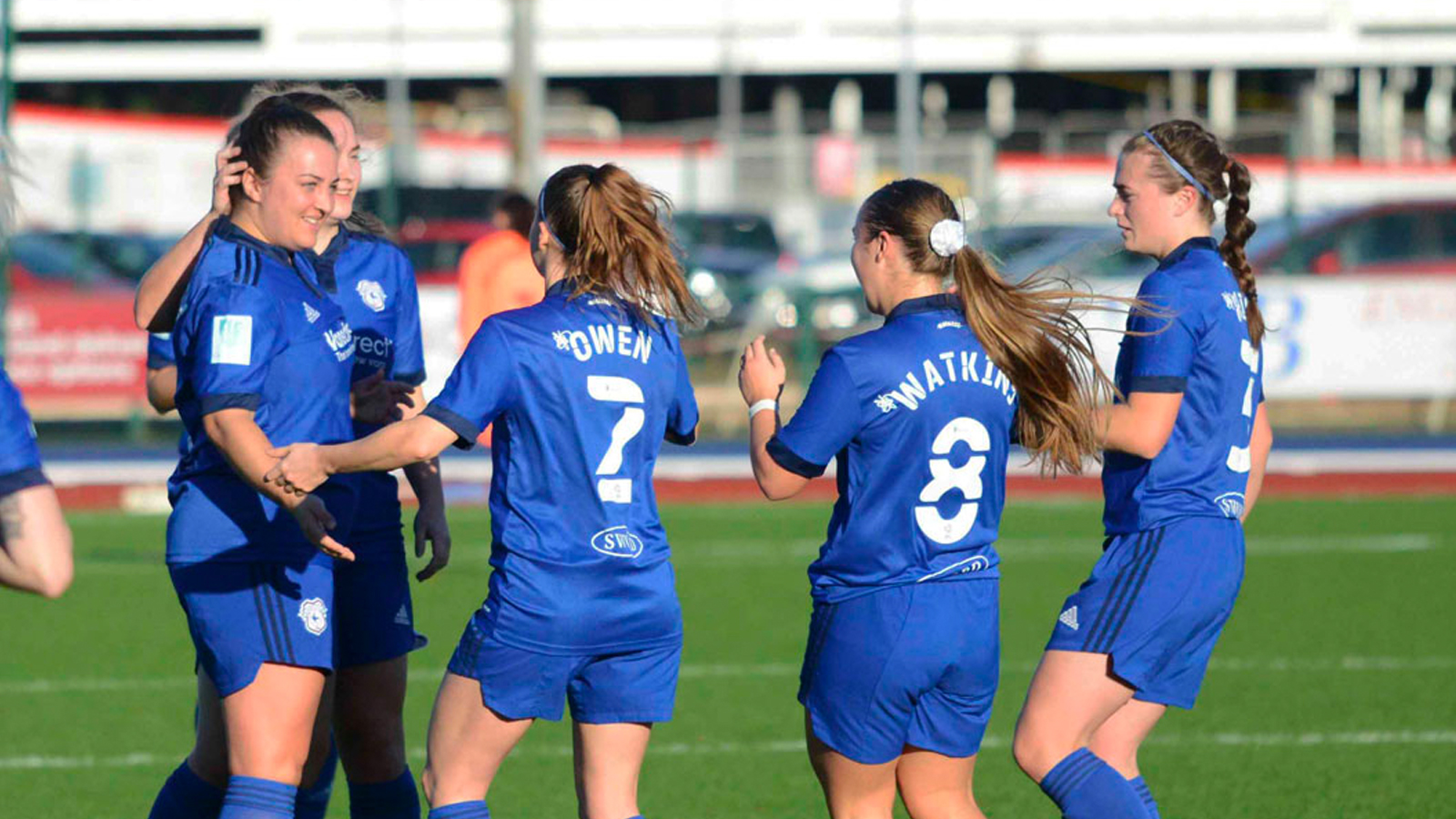 Cup Success
As well as a campaign of progress in the league, the Bluebirds also took a huge step in winning silverware.
Darbyshire's side impressed in the Adran Trophy, securing wins over Pwllheli, Barry Town and Aberystwyth Town to reach the Final.
Despite falling to an agonising defeat to Cardiff Metropolitan University, with winger Emily Allen netting a last-minute winner for the Archers, the reaction was key in the context of the campaign, with City going on to become FAW Women's Cup champions.
"I'm very proud of how the whole squad dealt with that," the Bluebirds boss said. "Credit to the players, I remember sitting down with the coaches after the game and debating whether to give them the following Tuesday off, but knowing the mentality of the girls, they wanted to be straight back in and together.
"We came in on the Tuesday and it was clear that everyone was focused on winning the next one. That just shows the mentality and the drive that the girls have. It shows we're doing things right, the culture of the club is definitely improving and we're creating winners."
Facing off against Cardiff Metropolitan University once more in the FAW Women's Cup Final, City put in a fantastic performance to be crowned champions, as Wales youth internationals Seren Watkins and Lily Billingham both found the net.
Full-back Ffion Price, who played a key part in the Bluebirds' success, expressed that winning the Cup was a special experience.
"I really struggle to have words to describe it, I'm still pinching myself now. We had a goal as a squad to win silverware and to do that, playing the way we did on the day, was unbelievable.
"I've grown up supporting Cardiff, they've always been my home club and for my family as well, it's amazing that I get to wear that badge and to lift a trophy as a Cardiff City player was a dream."
Player Pathway
Within the First Team this season, we've seen the likes of Billingham, Eliza Collie, Michaela Major and Summer Bowen-Quirk all impressing, having also represented City's youth sides.
The U19s faced their first year of competitive action, as well as the inaugural campaign for the U16s, with both age groups having a stellar season.
Scott Davies' U19s were crowned Adran South winners, before defeating Wrexham in a Play-Off Final to become national Champions.
Achieving the feat at Aberystwyth Town's Park Avenue, Collie and Mikayla Cook both starred in a memorable 5-1 win, with the latter scoring a fine hat-trick.
"The first thing I can recall from that day is just overwhelming pride," boss Davies said. "It was an amazing day for the club as a whole with the U16s being crowned national Champions on the same day. It was a really tough game against Wrexham, but, as they have done all season, they rose to the occasion.
"There's not enough words to describe how proud I am of my players for what they've achieved this year. They've worked so hard over the past 18 months and have been through a lot. The resilience and passion they have shown throughout the journey has been brilliant."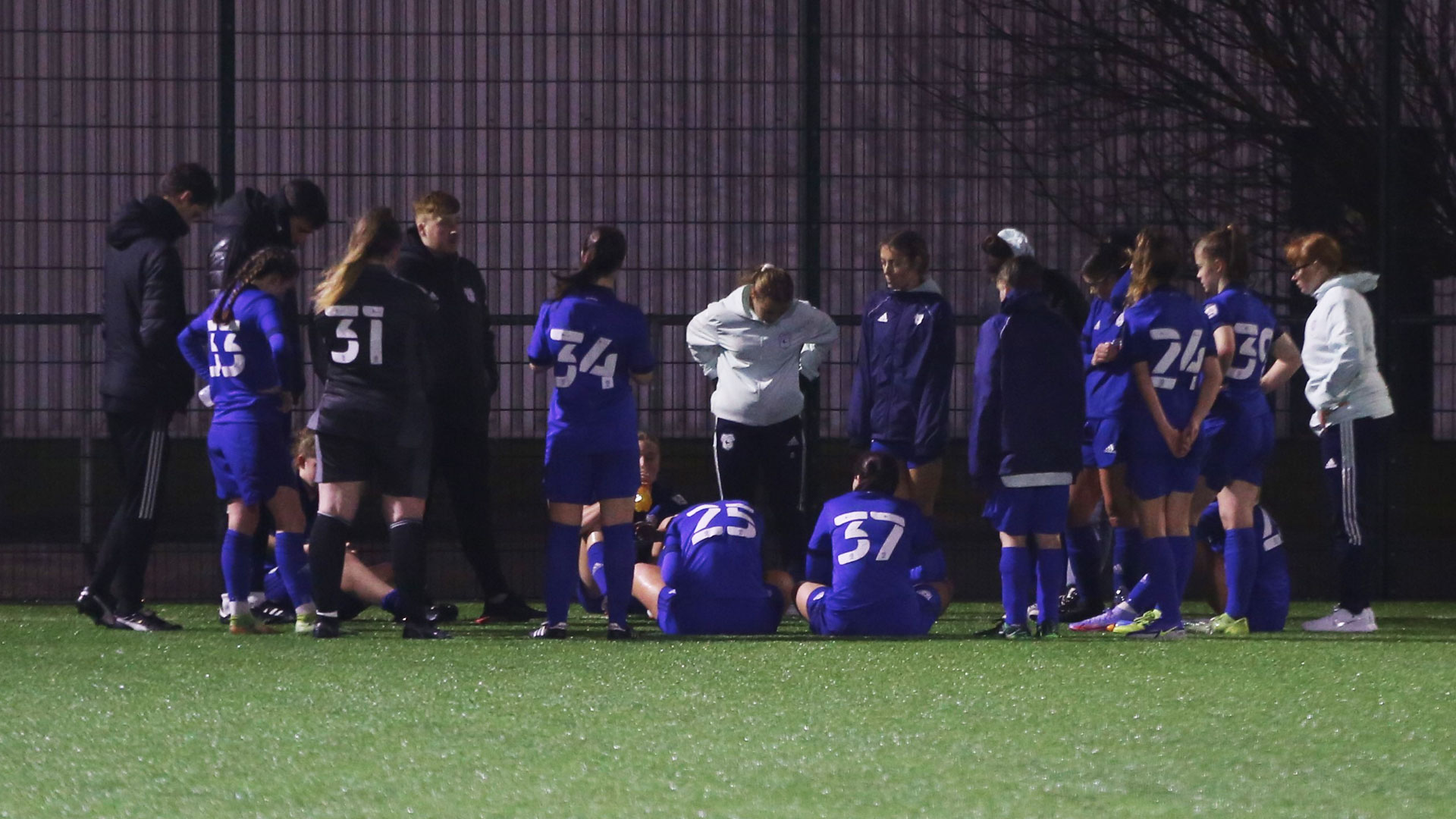 It's been a similar year of huge strides for the U16s, who also stepped up at Park Avenue to be crowned winners of the prestigious FAW Girls' Cup.
After Madison Lloyd and Imogen Harris netted from Olivia Basham's corners early on, Basham turned from provider to scorer, firing a fantastic strike into the top corner to seal a 3-1 victory.
The side has been managed excellently by Noah Bushby, who looked back at the campaign with fond memories.
He said: "It's been a great season, to progress the way we have in such a short amount of time has been amazing to be involved in. It's been a very successful year, from beginning in Division Two to being involved in a play-off for the league, the league cup final and being FAW Girls' Cup Champions.
"We never would've thought we'd achieve anywhere near that in our first season. I'm so proud of how the players have come together as a group and bonded like a family, which has been amazing to see.
"We have seen so much development in the players; not just in their ability, but their personalities have developed so much as well. This has been the key thing for us to see, any trophies were just an added bonus."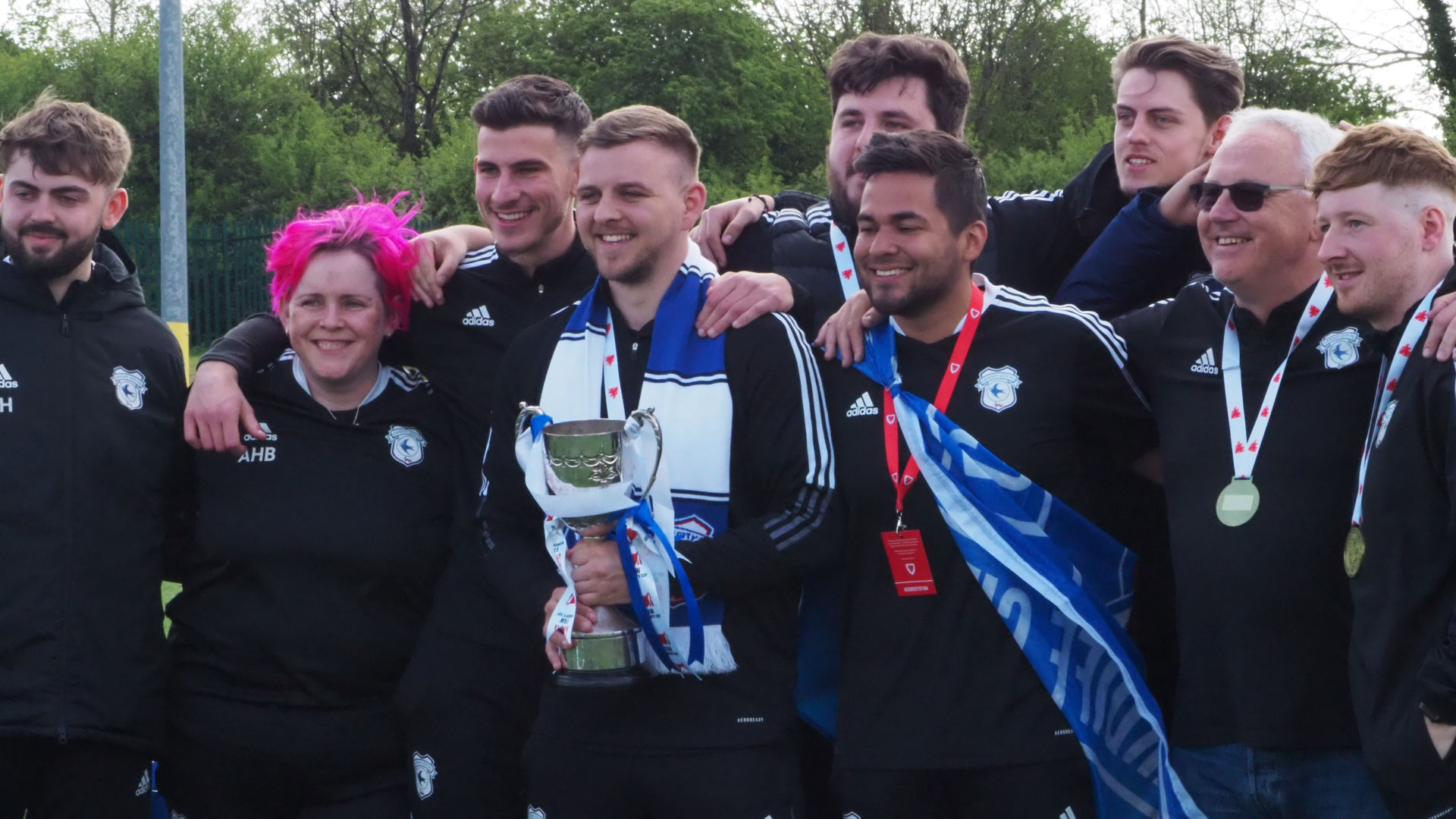 Looking Ahead
With a great deal of success at First Team, U19 and U16 level this season, it's been a campaign of huge progress for the Women's programme at the Club.
However, preparations are already underway for next season, with head coach Darbyshire keen to add more trophies and compete at the top of the league.
He remarked: "We now have an expectation on us to go and compete, to win those big games. We have that expectation of ourselves as well.
"We've had a bit of a review of the season as a collective and we feel that we should be challenging next year. We know that we have to add a few players into the mix, but the club have backed us massively.
"I'm so thankful to the board and the staff at the club, who have come together and have targeted for us to be as high as possible, so it's very exciting. There's a lot of planning going on, but it's going to give us a platform to compete even more next season."