The Bluebird | City At War - Phil Stant
History
6th December
Concluding the series of articles celebrating the lives of Bluebirds who fought for their country, 'The Bluebird' Features Editor Connor Pearce celebrates both the military and footballing career of former City striker Philip Stant, who served in the Falklands War.
Having only been fortunate enough to witness our final few seasons at Ninian Park as a young supporter, I am often blessed with tales from friends and family about the City superstars of yesteryear.  
The memories of one man in particular have always intrigued me, and not just for his fine finishing and 'cult hero' status on the Bob Bank. Phil Stant's career, both on and off the field, tells a fascinating story of a working class lad who experienced both the thrills of football and the horrors of conflict, reminding us that stories of war are often a little closer to home than we may think.
Despite only being a Bluebird for three years, Stant's exploits in the Welsh capital have gone down in modern day Cardiff City folklore, and rightly so. He had a staggering strike rate of 43 goals in 79 matches, formed a memorable strike partnership with Carl Dale, and had the honour of being a Third Division and Welsh Cup double-winner in 1992/93, with appearances in the European Cup Winners Cup to boot. But perhaps most astounding was Stant's innate connection with the City faithful: he was a true terrace hero, the likes of which are rarely seen in the contemporary game. 
And Stant's cult status was not his only unique trait as a footballer. His time spent in the Army, and service in the Falkland Islands in the summer of 1982 shaped him in several ways. Not only did it develop his character as a no-nonsense footballer, but also significantly contributed to his career once he hung up his boots.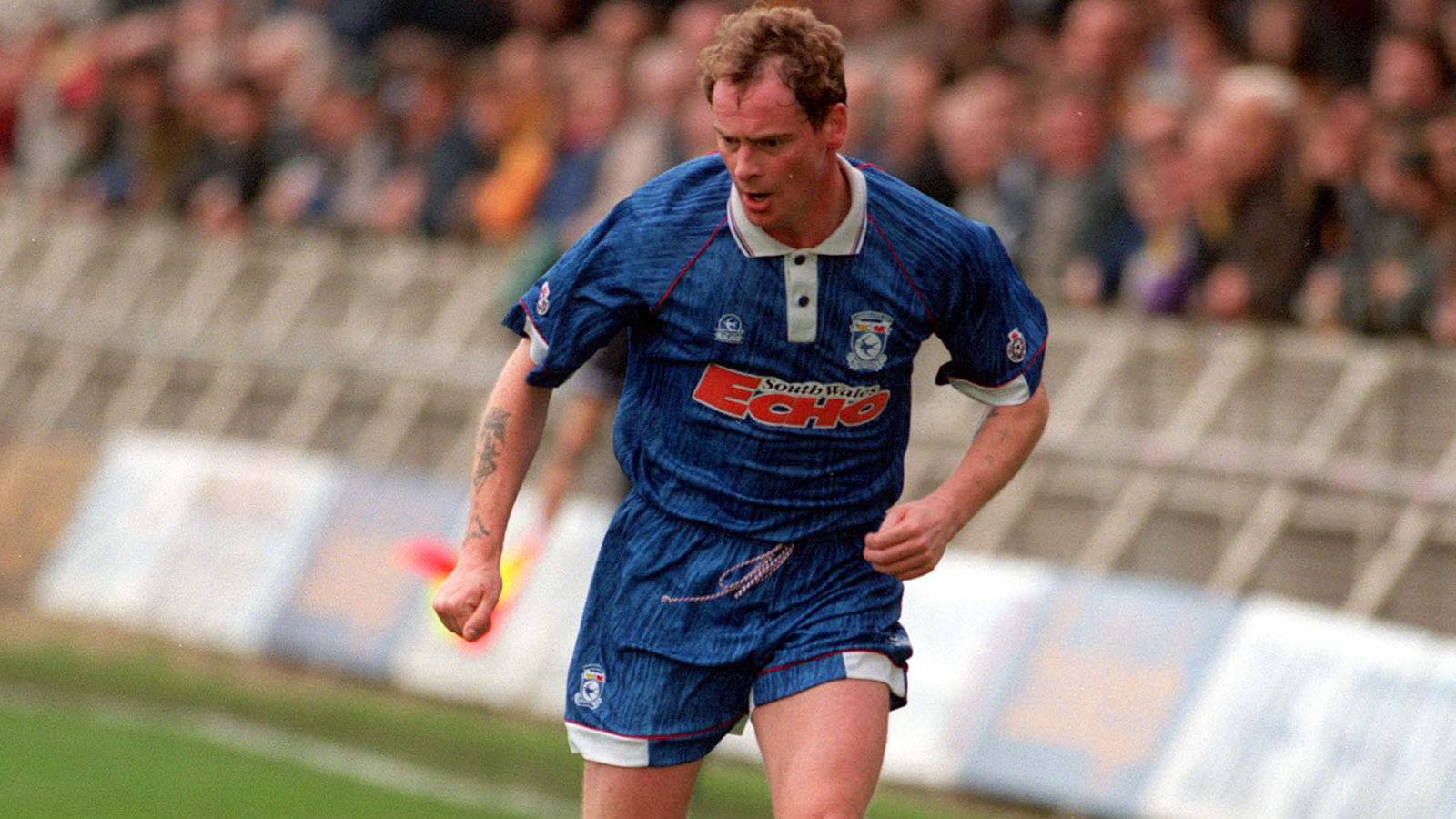 EARLY LIFE 
Philip Richard Stant was born on October 13th, 1962, in Grasmere Street, Bolton. A supporter of Bolton Wanderers in his youth, Phil would often take in games at Burnden Park, the former home of the Trotters, and developed a passion for both football and cricket at an early age; however, upon leaving school at the age of 16, Stant followed his sister, Shirley, into the Armed Forces. 
In his book, Ooh Ah Stantona, Phil recalls how he was initially motivated to join the Army so that he could acquire an HGV-3 driving license at the age of 18, rather than the standard requirement of being 21 years-old. He joined the Royal Army Ordnance Corps as a driver, formally Private Stant of the Gibraltar Platoon. Showing his prowess on the pitch, Stant was soon selected to play football for the battalion team, the only new recruit in a side full of regular soldiers. After completing basic training and passing out, he was re-directed to the Army School of Mechanical Transport in Leconfield, Humberside, where he would go on to complete his drivers' training. 
Aside from one unfortunate incident on the morning of his test, of which Stant recalls finding himself "staring at a flat Labrador that had somehow found its way under the rear wheel", the young soldier acquired his HGV-3 license with ease; however, with other troops being posted to Germany, Hong Kong or Ireland, he found himself sent to Aldershot with 6 Field Force. It was there that the young Private would learn about the outbreak of the Falklands War, and soon find himself at the very heart of the conflict.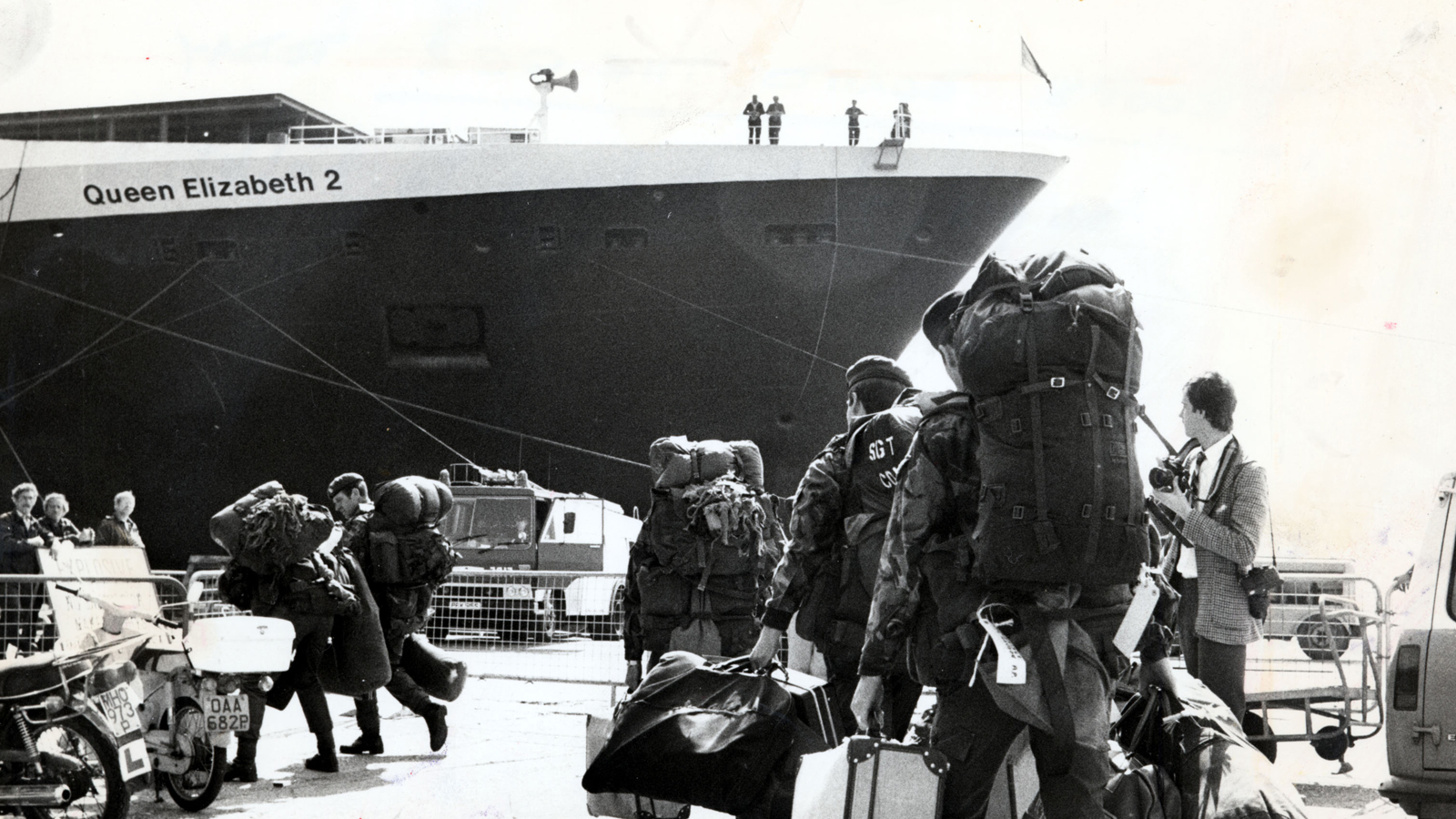 British Soldiers board the Queen Elizabeth 2 liner, May 1982.
THE FALKLANDS WAR
After the invasion of the Falkland Islands by Argentine military forces in 1982, Stant soon knew that he would be called into action. But the exact location of his upcoming destination was something of a mystery and he recalls asking: "Where are these islands?", to which one of his contemporaries replied: "Somewhere near Scotland." Now as part of the Fifth Infantry Brigade, Stant and his fellow privates began to prepare for conflict. On May 10th, 1982, he set sail aboard the Queen Elizabeth 2 ocean liner from Southampton, beginning the two-week journey to the South Atlantic. After stops in Sierra Leone and Ascension Island, the Fifth Infantry Brigade arrived at their destination having listened to the latest developments on the conflict on the BBC World Service throughout their journey. 
With responsibility for manning a light machine gun, Stant spent time aboard several ships, including RFA Stromness, describing the panic and chaos of hearing the alarm bells which indicated an incoming air attack, and the mad scramble of soldiers aiming to reach the top deck and return fire upon the Argentinian Skyhawk warplanes. One of the main theatres of the aerial conflict became known as Bomb Alley, which, described by Stant, was, "a bleak and un-picturesque gap between two tall hills." Soon afterwards, the decision was made to move the Fifth Infantry Brigade to Bluff Cove, using RFA Sir Galahad and RFA Sir Tristram, names which would sadly become all too familiar to those back home. 
Having put his driving skills to good use by transporting ammunition aboard Sir Tristram, Stant was called back to shore to unload the crates of cargo, much to his frustration at the time, he admits. Tragically, the following day on June 8th, 1982, the two landing ships docked in Bluff Cove suffered a terrible fate, when, without covering air support, they were attacked by two waves of Argentine Skyhawks, with three bombs hitting the Galahad and two hitting the rear of the Tristram: the exact location where City's future number nine had been working just a day earlier. A total of 56 British servicemen were killed, marking the biggest loss of life amongst British forces in a single incident since the Second World War. 
In a 2006 interview with The Times, Stant recalled:  
"The door on a chopper opened, and out on a stretcher came a lad with his leg blown off just above the knee… I could look right down it. There were dead bodies everywhere. You don't act like a human anymore. Suddenly, it's not an adventure, it's not a game." 
Six days later, after British forces breached Argentine resistance at Port Stanley, the Islands' capital, surrender negotiations between Britain and Argentina commenced, bringing the conflict to a close. In his memoirs, Stant remembers how he was asked to go aboard the smoking wreckage of the Sir Galahad to retrieve any remaining personal kit and ammunition. The remnants of the vessel were later sunk as an official war grave, and he describes the memorial service in Port Pleasant, with the Last Post being played as the ship was towed away, as: "The most moving experience of my life." 
After lodging with a Falklands family for several days and enjoying his first hot bath for five weeks, Stant eventually departed the Islands, returning to the barracks in Aldershot where he had started his military career.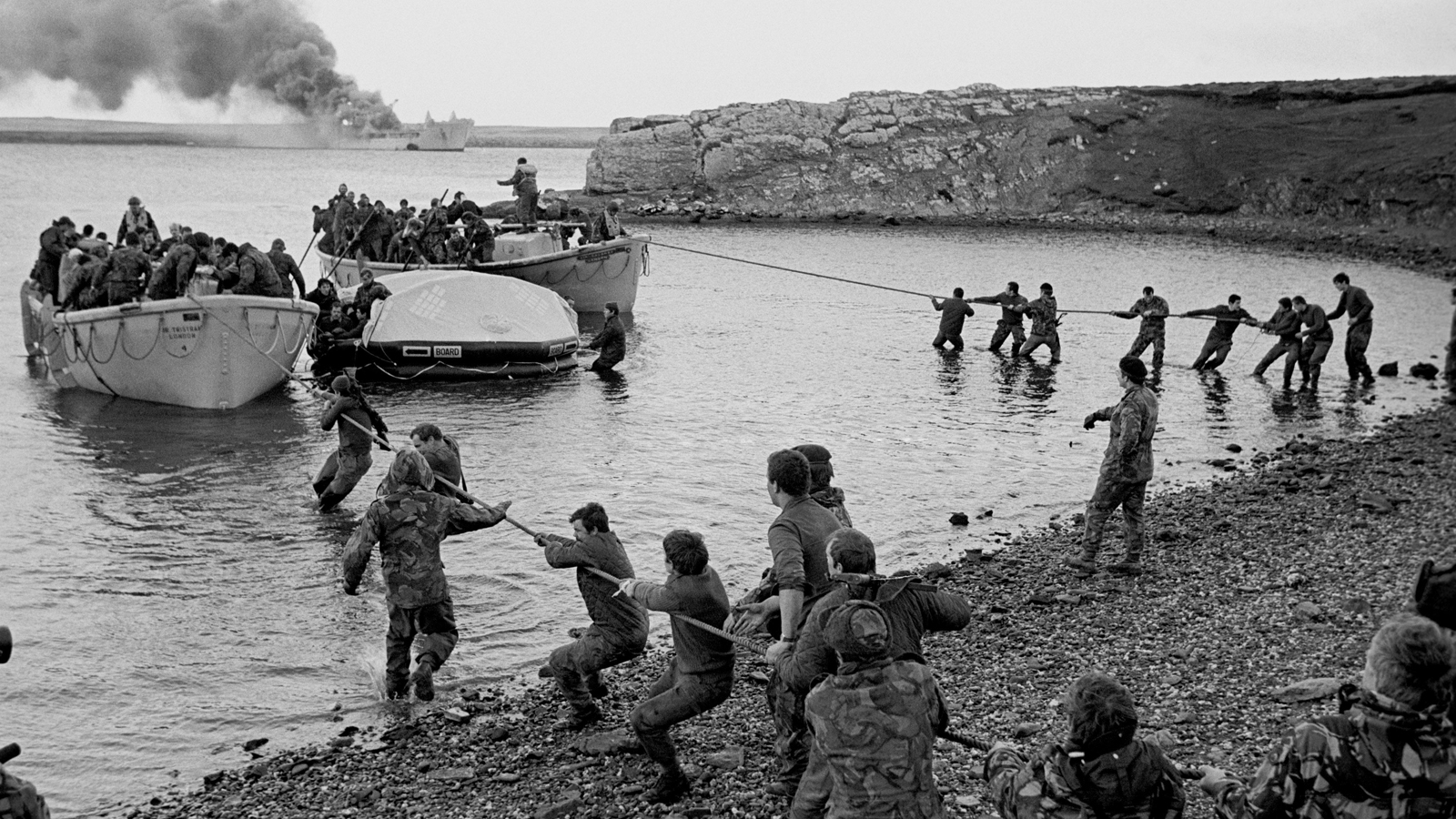 Amidst the 'Theatre of War.' The fortunate ones surviving the bombing of Sir Galahad.
FROM FALKLANDS TO FOOTBALL
Prior to his active service in the Falkland Islands, Stant had been enjoying a prolific spell with Reading's reserve team, recalling one early match against Chelsea reserves at Stamford Bridge as a particular highlight. Indeed, upon returning home following the War, Phil found himself at the centre of media attention after scoring on his First Team debut for the Royals, netting in a 4-2 victory over Newport County; however, military duties soon began to interfere and not only was Stant soon relocated to Mönchengladbach, Germany with a new rank as Lance Corporal, but the Army top brass were keen for him to play for the military football teams, rather than going professional.
Coincidentally, it was a later military posting, this time in Hereford, which allowed Stant to focus on football on a full-time basis. Working as part of the bomb disposal unit with 22 SAS, he was offered a professional contract by Hereford United, with the Bulls buying Stant out of his Army contract for £600 and paying a weekly wage of £180. He was an instant hit at Edgar Street, before moving on to team up with Neil Warnock at Notts County in 1989 and later becoming a talismanic figure for Mansfield Town.
And then came Cardiff City. Eddie May parted with a reported £100,000 to acquire Stant's services in December 1992, midway through a campaign in which the striker would certainly make his mark. Sitting in 10th position when Stant arrived at Ninian Park, the Bluebirds soon began to shoot up the Third Division table, with the new recruit making an immediate impact. Despite having arrived halfway through the campaign, Stant scored 18 goals in all competitions to finish as the club's top scorer, with City winning 15 of their last 19 league fixtures.
In his autobiography, Phil recalls the famous trip to Scunthorpe United on May 8th, 1993, which saw Eddie May's side clinch the Third Division title. Having been suspended for the previous fixture, a pitch-invasion inducing victory over Shrewsbury Town at Ninian Park, Stant said:
"As we drove along the M18, all we could see out of the coach window was blue and white. I was convinced that the whole of Cardiff was on its way to Lincolnshire. The ground was packed with blue and white." 
A 3-0 victory, with Stant netting the second, confirmed City as divisional champions, with another trophy arriving in the shape of the Welsh Cup the following week. A hat-trick from the Bluebirds' number nine at the National Stadium helped to see off Rhyl 5-0, completing a famous 'double' for the Class of '92/93. 
Try as I may to find clips of Phil's best highlights in a City shirt on the internet, I am frequently reminded that YouTube videos just don't do him justice. It's clear that Stant was an all-round forward, and the vast variety of goals he could score was frightening: from a cheeky lob on his debut against Hereford United to a smashing drive against Luton Town. If you combine that goalscoring record with his range of iconic celebrations and a memorable terrace chant that adorns the cover of his memoirs, you are left with a certified Ninian Park cult hero.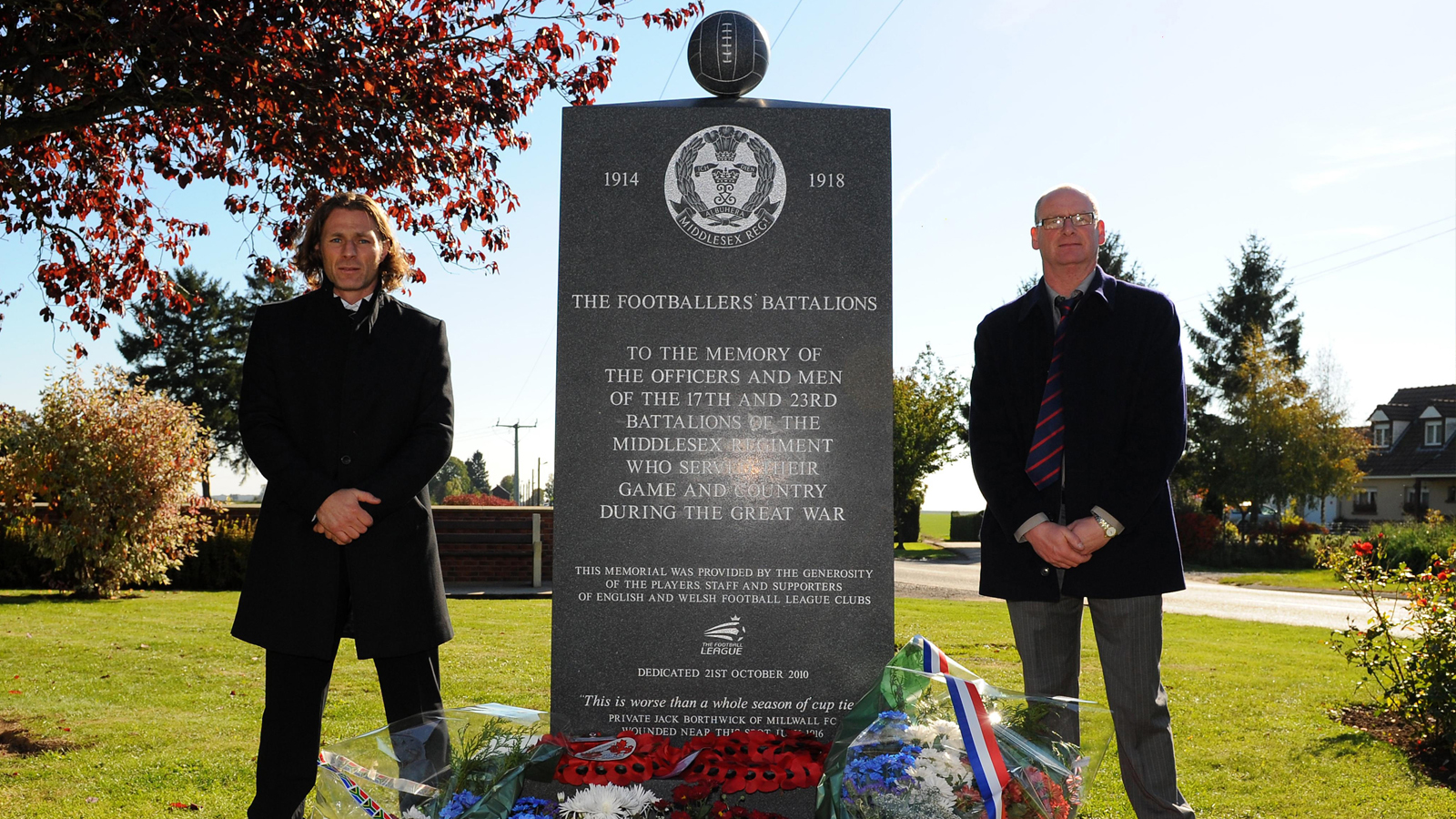 LATER LIFE
Stant completed his FA Advanced Coaching License from Lilleshall in the summer of 1994 and played for a number of other clubs before retiring at the age of 39. Several jobs in lower league management followed before he began working with the EFL as a Youth Development Officer. In this position, he inspects professional Academies and Centres of Excellence, making sure that they are run correctly to ensure a smooth pathway for young players. 
In 2007, Phil returned to the Falkland Islands with a camera crew from ITV, featuring in a documentary to commemorate the 25th anniversary of the conflict. He describes the feeling of returning to the site of his trench, paying his respects to the fallen soldiers, including at a monument to the Welsh Guards, and revisiting the family home where he had stayed for several nights after the War had come to an end. In a 2012 interview with the Independent, he summarised:
"I went back to the Falklands in 2007 and I didn't realise just how beautiful they were. All that we had seen was a trench, mud, snow and gale-force winds for weeks. It was minus 21 when we were out there – Carlisle on a Tuesday night was never a problem after that."
In his role with the EFL, Stant has continued to use his experience of war for good, aiding the learning and development of younger players and reminding them of the horrors that past generations experienced. In 2010, he organised and unveiled the Footballers' Battalions Memorial in Longueval, France alongside fellow former Bluebird, Gareth Ainsworth, paying tribute to those men and women who served in the famous Football Battalions of the First World War. He also took a group of young players to visit the battlefields of the Somme, explaining the many sacrifices that were made all those years ago.
In recent years, Stant has chosen not to speak further about his experiences in either the Army or as a footballer, opting instead to continue his work combining both key elements of his life. But for those of a Cardiff City disposition, it's certain that memories of Phil's football will always do the talking for him. A player with a unique background, whose life experiences shaped his performances on the pitch, Phil Stant will rightly go down in the club's history as a truly unforgettable Bluebird.
For more on City at War including links to previous articles, visit cardiffcityfc.co.uk. To tell us your stories of war heroes past and present, email forever@cardiffcityfc.co.uk.