The Bluebird | Glatzel: "There's real excitement around the place"
Club News
11th September
The Bluebird is back for 2020/21 with Robert Glatzel the first cover star of the campaign!
You can subscribe now to get the official matchday programme delivered to your door.
An 11-game package covers all of the Bluebirds' Sky Bet Championship home matches of 2020 - just £45 including post & packaging!* Find out more here.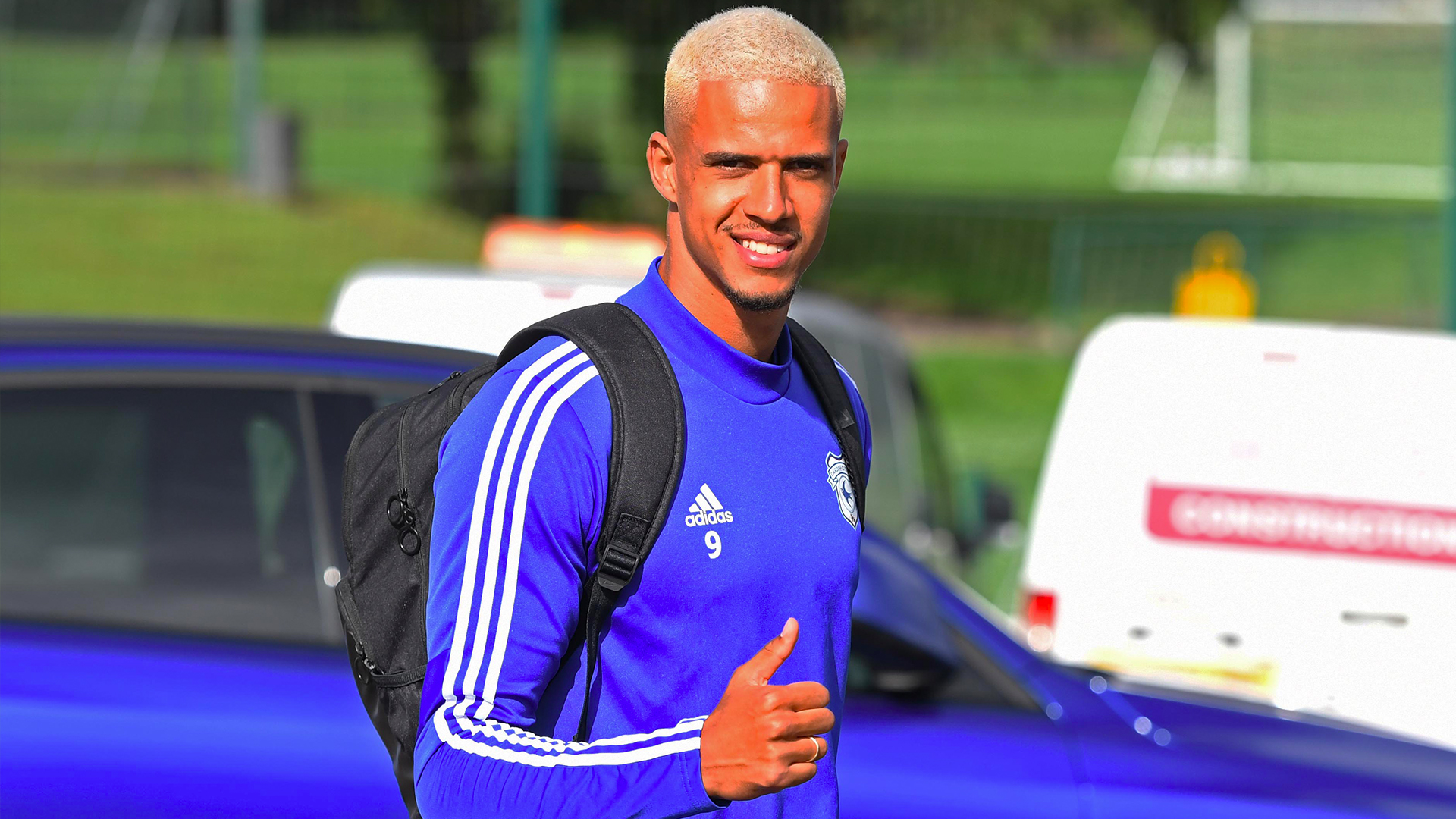 Here's a brief excerpt from our exclusive interview with Robert Glatzel in this Saturday's edition, which also features notes from Neil Harris, news, reports, history, opposition analysis and more!
THE BLUEBIRD: It's a new look for the new season for you, Robert! Is it fair to say your hairstyle has split opinion in the City dressing room?
ROBERT: (Laughs) Yeah, I'm still saying I look like Chris Brown but the lads are trying to make a joke and say it's more Eminem. I got it done on vacation and it's just a bit of fun, but I think I might go back to normal soon. Leo Bacuna inspired me a little bit because he's always changing his hairstyle, so I thought I'd give it a go. It would take a lot of work to change it every week like him though… and definitely no pink or red for me! 
THE BLUEBIRD: With all sights set on Saturday's curtain-raiser, what has the atmosphere been like at the training ground as preparations ramp up? 
ROBERT: It's been really good. You can feel a little bit of a difference in training now that the league is starting. After a short break, it perhaps wasn't quite the same without a game to look forward to, and it definitely helps to have that anticipation. We all know that this weekend we've got a real, competitive match. We're all in and, as everybody can see, there's real excitement around the place and everyone is focused on the same goal. It's good to have that feeling again.
THE BLUEBIRD: You'll proudly wear the number nine on your back this season. Meanwhile, we've a new number ten alongside you in Kieffer Moore – have you enjoyed working with him?
ROBERT: Of course, he's a good lad and a Welsh guy, so I was sure that he was going to fit in well in this group! Now of course, he has been away with the Welsh national team, so I haven't worked with him for all that long. But I can't say anything bad about him: he's a good guy and has been really good in training. I'm looking forward to working with him even more as the season starts. 
THE BLUEBIRD: While we certainly miss the role that the fans play at CCS, is it still a bonus to kick off the Championship season here at home?
ROBERT: Definitely. We've always seemed to be very strong here at home for as long as I can remember. It's hard to beat us here and we hope to continue that – hopefully we can have a perfect start on Saturday afternoon. It's very, very important to be good at home and aim to be almost unbeatable here. That's one of the major keys to promotion. Every team that you ever see go up is so good at their home stadium and then try and add those extra points away. The fundamental is home form though and, as I said, the goal is to be unbeatable here.
* For the best chance of receiving your programme on or ahead of matchday, please ensure you complete your order at least three working days in advance of the fixture. We cannot guarantee delivery on matchday due to the COVID-19 pandemic and Royal Mail scheduling.