The Bluebird | Gunnar: "I've a special bond with this Club"
History
4th May
On 4th May 2019, The Bluebird featured Aron Gunnarsson as he prepared for his final home match for Cardiff City.
Read an excerpt of the exclusive interview that day a year ago below – while you can see what his City teammates had to say about him here!
As we mark the final home game of his eight years of service to Cardiff City Football Club, today we pay tribute to Aron Gunnarsson.

A true Club icon, Gunnar's near decade stint with the Bluebirds will see his name remembered by supporters among the City greats. Our longest serving current player, he has pulled on the shirt a total of 284 times to date. While his leadership and battling in the engine room has driven City forward throughout that time, he has also tallied up 25 goals – more than any other current Bluebird.

His legacy in the Welsh capital includes two promotions to the top flight and a Cup Final. On an individual level, he netted our first ever Premier League goal and, more recently, hugely important carbon-copy strikes against Nottingham Forest and Wolves, either side of promotion. We have proudly watched him fly the flag on the international stage too, taking Iceland to the Quarter-Finals of their first ever European Championships, along with the following World Cup.

We sat down for an exclusive interview with Gunnar in the build-up to this afternoon's match, as we reflected on his career in the Welsh capital ahead of the final two matches of the Premier League season.

Thanks for joining us ahead of your final home game in a City shirt, Gunnar. Is today set to be an emotional one for you?

It will probably hit me after the game, knowing that it will be my last game in front of the home fans who I've played in front of for eight years. We've been through a lot, me and the fans. We've had ups and downs, good times, happy times, and tough times, as you get in football. We've had every bit of emotion together, and that will probably hit me a bit harder after the game. Game-mode for me is so focused that I don't let things like that affect me – not until the final whistle blows, anyway.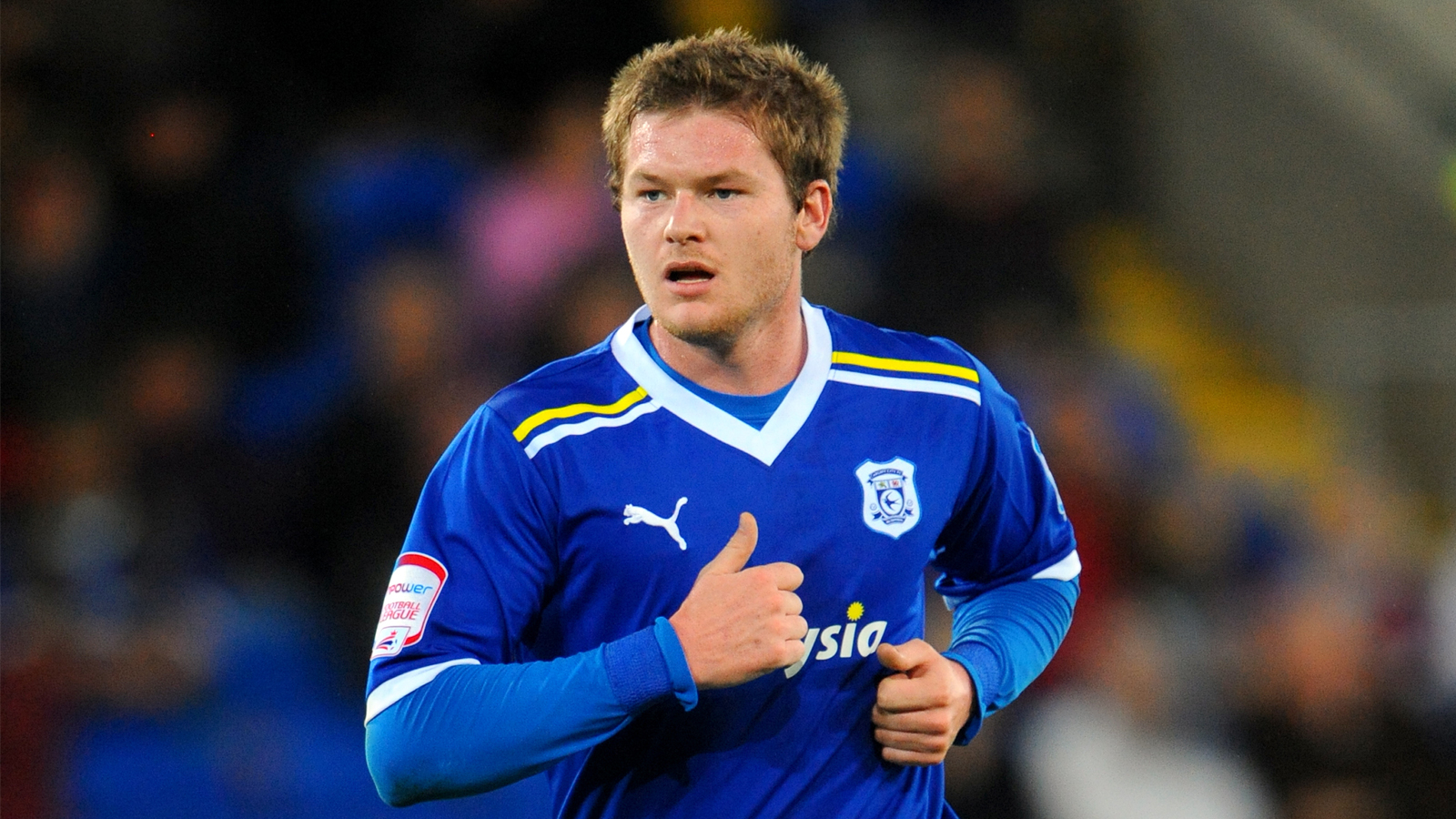 As those at CCS pay tribute to your Bluebirds career, have your family and loved ones come over to share today's occasion with you too? 

I've got a lot of people coming. My mum, dad, wife, her mum and plenty of people who want to experience my last game here. My mum and dad were here for my first ever match, so I couldn't imagine anything better than having them here for my last one as well.

As you said, you've been through a lot alongside our supporters. How strong is your bond with them?

When you go through both tough times and good times, the bond usually gets stronger. We've had to fight through at times, but we've done it all together. The support we've had this season has been unbelievable. The last time we were in the Premier League, there were mixed emotions; whereas this year, we've had our setbacks, but we've always bounced back.

Our fans have been sending in their favourite pictures with you from over the years. Have those brought back a few memories?

I've been following it and seen a lot of the pictures, especially on Twitter. It really does bring back a lot of memories, good and bad – there are some bad hairstyles and rough beards in those pictures! But seriously, it's good to be reminded of everything that you've been through with the Club and these fans.

One of those pictures was sent in by a certain Kevin McNaughton...

Yeah, he posted a picture of the day before my wedding. I was out with the boys; there were a few good old faces there. Like I said, I've been through a lot here and have got to know some talented players. I've got to play with a lot of characters who I will always remember and made mates that I'll still speak to, even when I've retired. It's been eight good years that I've thoroughly enjoyed. I've been lucky to be involved in two promotions and a Cup Final. Luckily, I've spent the majority of my career here, and I've enjoyed every minute of it.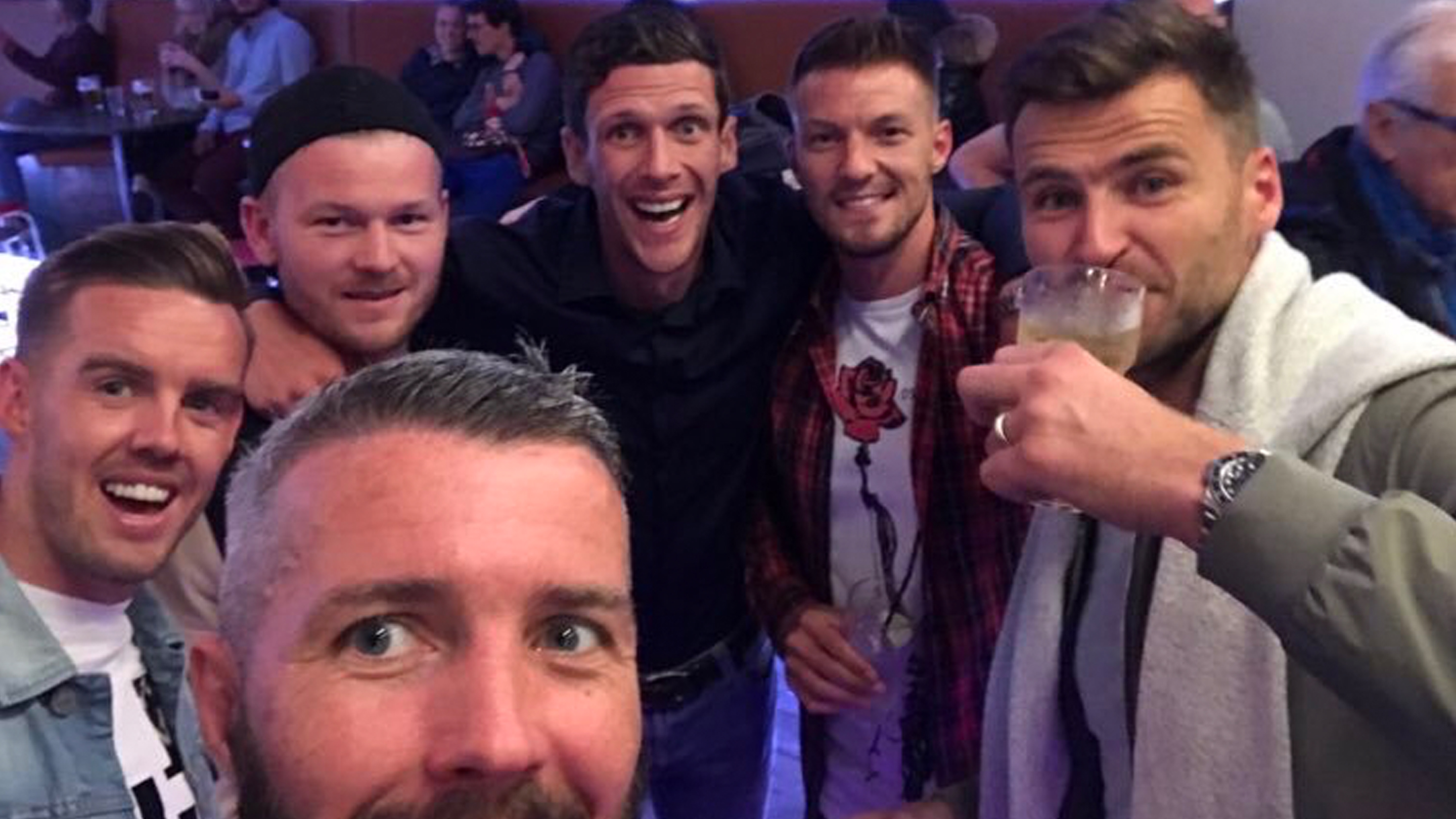 You have 284 appearances to your name since joining back in the summer of 2011. Does that still feel like yesterday?

It does – I remember when I first came in. I was at the Vale, and we only had about nine players because the Club was going through a lot of changes. We're were signing players in abundance and getting bodies in. It was a weird first few weeks, but I knew Cardiff because I had played against them a few times before with Coventry. They were always on the brink of getting promoted. I could have gone straight up to the Prem at the time, as I had an offer from West Bromwich. But I felt like Cardiff was the right step for me to take, because I wanted to grow as a player in the Championship and take that Club – Cardiff City – to the Premier League.

Luckily that happened the year after I came. It was an unbelievable achievement from the boys in that squad. There are lots of memories from the eight years, but I'm happy with the achievements overall. Taking the Club, deservingly, into the Premier League this time around and playing at the top level with Cardiff, the Club I've been at for eight years, has been a dream. My aim is to leave the Club there, but if I don't manage to do that, I'll still look back and be proud of the achievements we've had together here at Cardiff.

Having made Cardiff your home and started a family here, will the city always have a special place in your heart?

I've been here for eight years and both of my sons were born here. I'll be a Bluebird forever – I know that for sure. I'll be looking out for the results for years to come, and the first will always be Cardiff. With the boys growing up here, they're going to know about it too. They're going to play for Iceland, not for Wales, I can tell you that. The first thing I did was get them Icelandic passports, being a proud Icelander myself! I know how proud Welsh people are of being from here too and I get the same feeling when I represent my country. It's that small-country mentality, that you need to be proud of where you're from.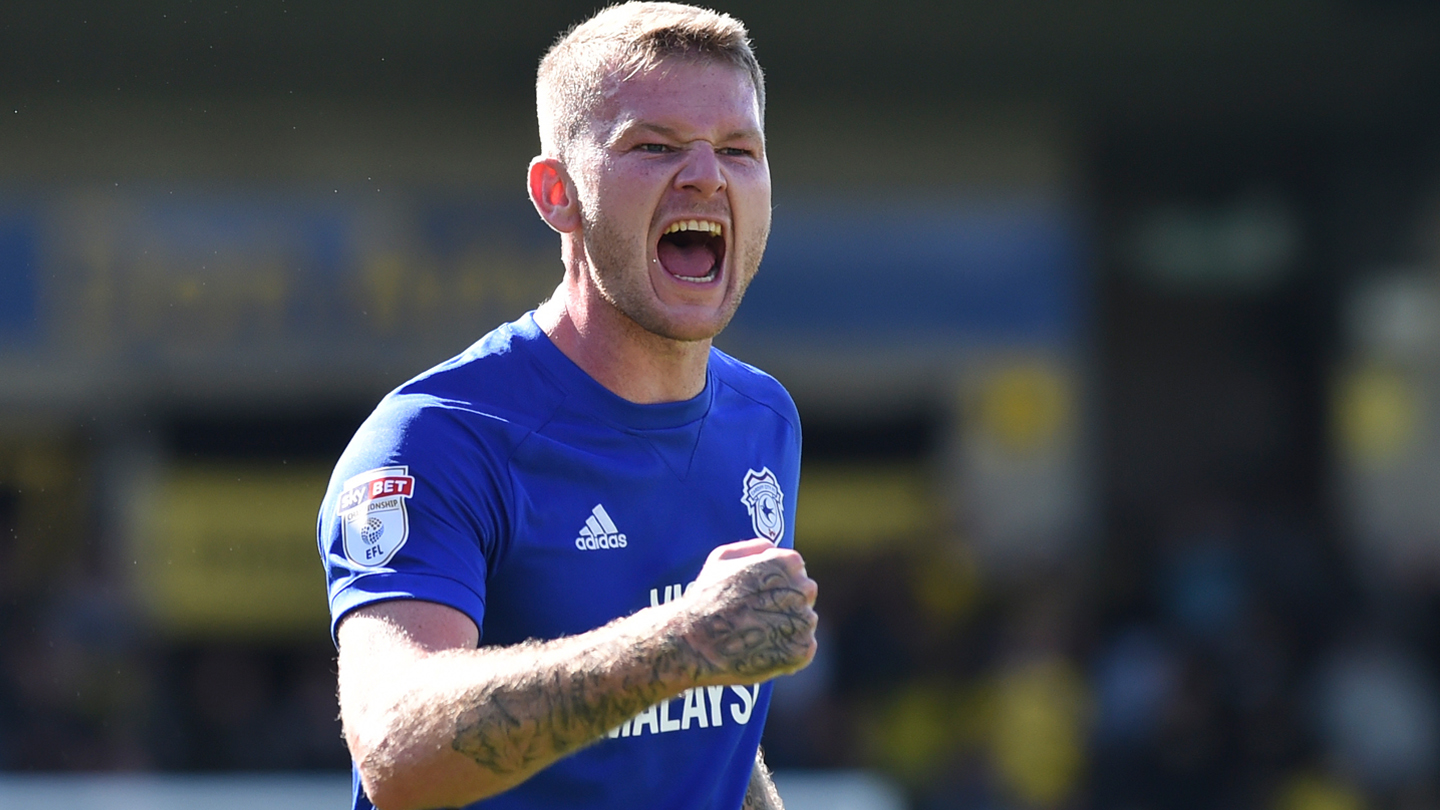 Of course, your time here has coincided with unprecedented success on the international stage. Have the two gone hand in hand?

Definitely. Cardiff has played a big part in my success with the national team actually – giving me confidence going forward and teaching me a lot about the hard work needed to get results. I've taken all of that into the national side, so I've got Cardiff to thank for a lot of the success we've had on the international stage as well. I don't think we would have had that success without Cardiff. The Gaffer has got that similar mentality, knowing that hard work and togetherness is going to take you places. That's exactly what we've been about this season, and last season as well, so long may that continue.

Your tally of 25 goals also makes you our highest-scoring current player. Which of those do you look back on most fondly?

I think everyone will talk about the Man City goal, being our first in the Premier League for Cardiff. Looking back at it, I think my most important was against Nottingham Forest last season though. I'd just come back from injury and wasn't feeling my best. I came back into the team and we started losing games! It was one of those things, and I was thinking: "What more do I need to do?" When that goal went in to help us push forward and give us that cushion we needed, it was really special for me. The emotion came out of me straight away – I actually got angry after scoring the goal, which doesn't usually happen! I'm probably most proud of that goal because of how I wanted to see the Club going forward and having success. I needed that, and so did we.

Finally, once the season ends and you look back on your career here in South Wales, will it be something that fills you with pride?

Of course. I will always be fond of my time here with Cardiff. I came here as a young boy of 22 years of age, with the ambition to take the Club further. I knew it was going to be tough, but we did manage to do it. We got to the Cup Final and the Play-Offs in my first year, which was tough, but were crowned champions the following year, and have had further success to follow. I've seen a lot of changes and a lot of players come and go, which is part of football. My boys were born here, I've got a special bond with this Club that I will treasure forever and, looking back on my time here, I wouldn't change it for the world.