Bluebirds back May Measure Month campaign
Community
9th May
The Bluebirds are backing a campaign to raise awareness around heart and circulatory diseases that affect thousands of people across the country.
Manager Steve Morison and Club Captain Sean Morrison had their blood pressure checked as part of May Measure Month (MMM) by Dr Chris Pugh, a Senior Lecturer in Cardiovascular Physiology & Wales Co-Lead for the MMM campaign.
They got involved to mark the start of the month-long global initiative supported in Wales by academics at Cardiff Metropolitan University and the British Heart Foundation (BHF) Cymru to encourage people to check their blood pressure levels.
High blood pressure (hypertension) is the single biggest modifiable risk factor for heart and circulatory diseases, which are a leading cause of death worldwide, and include conditions like stroke, heart attack, and vascular dementia. More than half a million people in Wales are on their GP's hypertension register.
Cardiff Metropolitan University and BHF Cymru are working closely to increase opportunities like these for individuals across the country to have their blood pressure checked throughout May and June.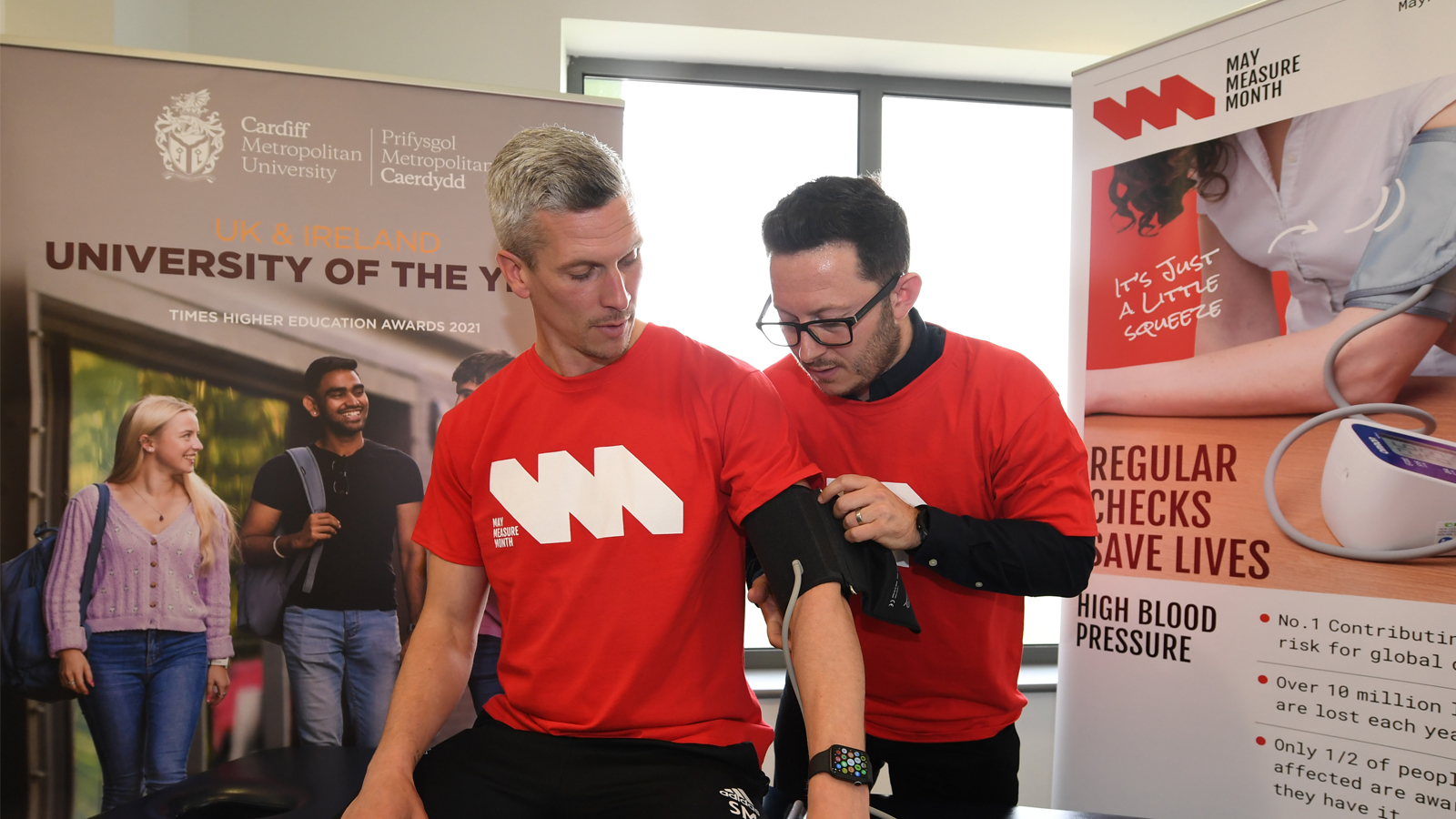 Club Doctor Len Nokes said: "Staff and players at Cardiff City Football Club fully understand the need to get your blood pressure checked on a regular basis.
"It is a hidden danger that if picked up early can be treated successfully and prevent life-threatening events such as stroke and heart attack."
Dr Barry McDonnell, Reader in cardiovascular physiology and UK and Ireland lead for the MMM campaign at Cardiff Metropolitan University, said: "This is a very important public health initiative where we hope to create both global and national level awareness about the risk associated with having high blood pressure.
"Through this initiative we will identify people in society that do not know they are walking around with abnormally high blood pressure and at increased risk of having a stroke or heart attack.
"We want to create awareness about the importance of knowing your blood pressure and therefore your cardiovascular risk. The only way to know you are at risk of high blood pressure is to have it measured."
Adam Fletcher, Head of BHF Cymru said: "We are delighted to support May Measure Month 2022 in Wales, in partnership with Cardiff Metropolitan University.
"We hope that MMM22 will engage with the thousands of people in Wales unaware of their current blood pressure measurement. We know that hypertension is a significant risk factor for a number of serious heart and circulatory conditions.
"In the last 5 years [2016-2021], BHF has supported £9.5m worth of research in Wales, supporting the work of 64 research staff. We urgently need to fund more research to better understand the impacts of high blood pressure, how this can cause serious cardiovascular conditions, to prevent these conditions developing and to save more lives."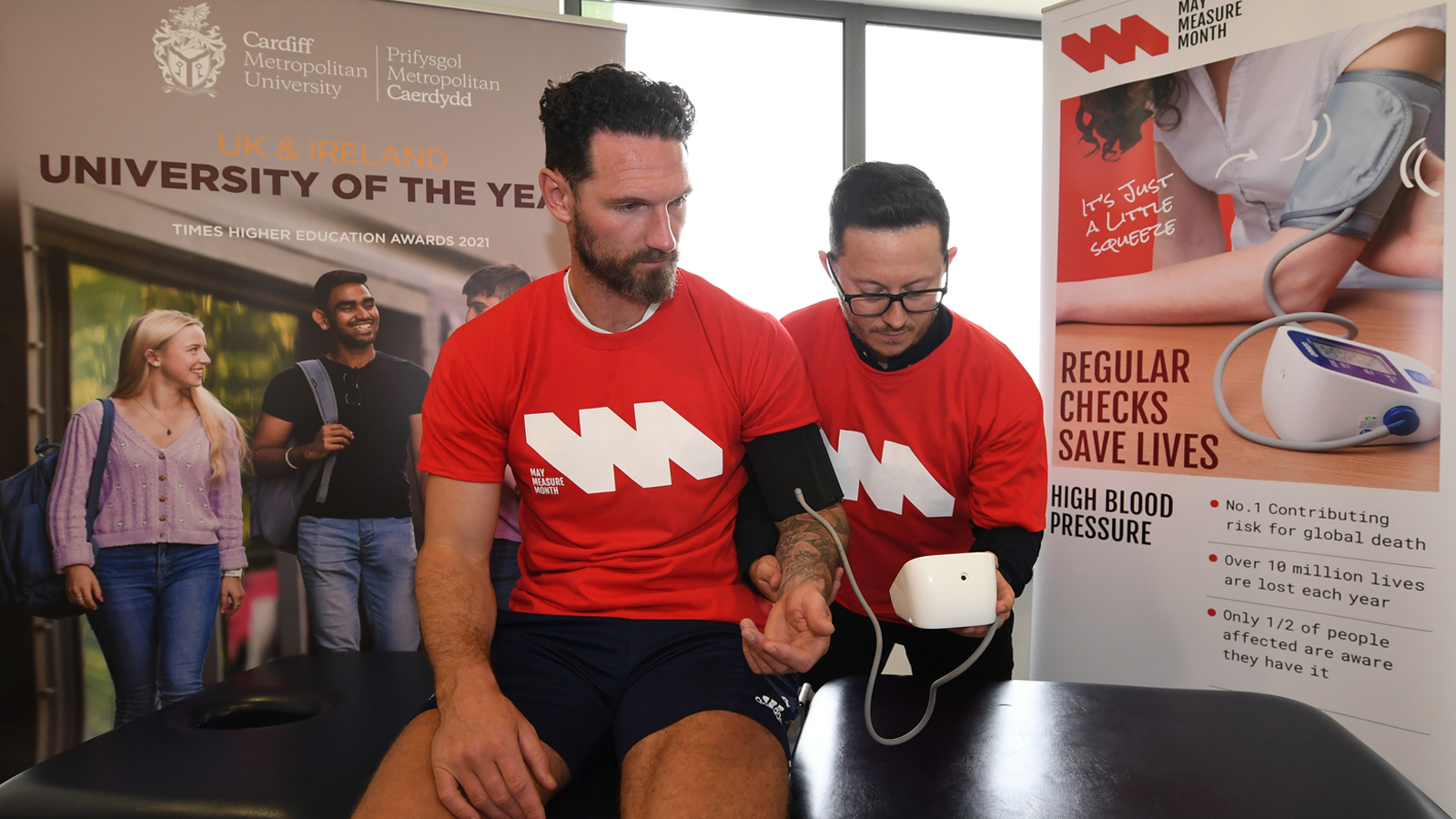 As part of their mission to improve the health of people in Wales, Cardiff Metropolitan University are opening their doors and providing blood pressure screening sessions throughout May and June. To book a free blood pressure screening session at Cardiff Metropolitan University go to www.cardiffmet.ac.uk/MMM
Fact Check High Blood Pressure (Hypertension):
•High blood pressure is the leading modifiable risk factor for heart and circulatory diseases in Wales.
•It's estimated that around 700,000 adults in Wales have high blood pressure.
•More than 510,000 people are on their GP's hypertension register, suggesting that as many as 185,000 could be undiagnosed.
Linked conditions:
•Around 50% of heart attacks and strokes are associated with high blood pressure.
Information and support: www.bhf.org.uk/informationsupport/risk-factors/high-blood-pressure