Bulut post-Swansea City | A special win
Interviews
16th September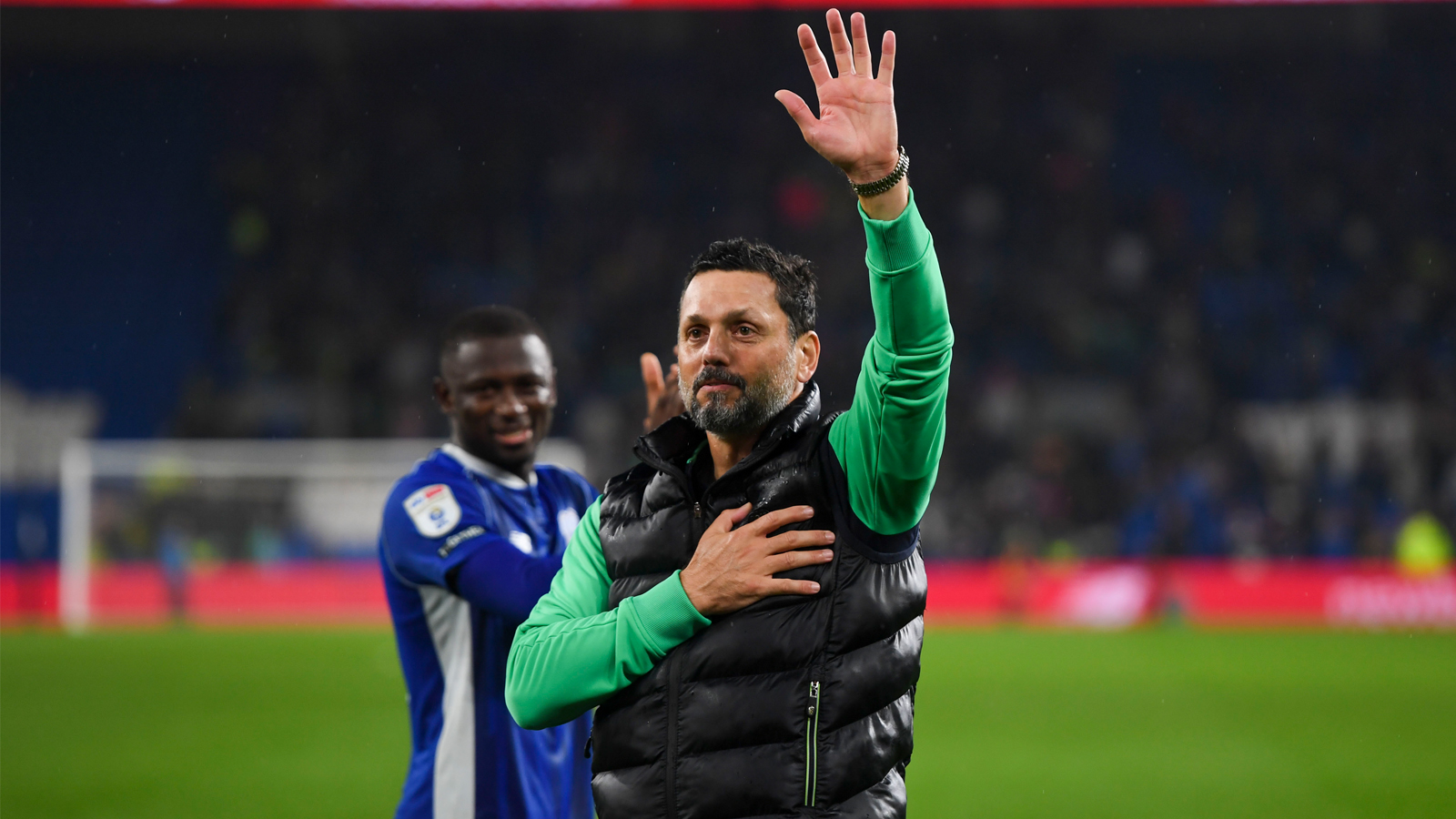 Erol Bulut spoke to the press after Cardiff City's dominant 2-0 win at home against Swansea City.
"Today we really were a team on the field," Erol began. "I told the team, I played a lot of derbies in my career, but today was different. When I was with the fans in the pub, they made it clear how important this game was.
"We hadn't won a home derby in ten years; you can delete those ten years now. It's finished. Now we've made that first step, I hope we can progress.
"Derbies are something else, but you could see today a win was so important for us. It was special because it was a derby.
"If you see the table, it was a very important win for us also. We didn't want to give away any points, so it was a must win, and we did it."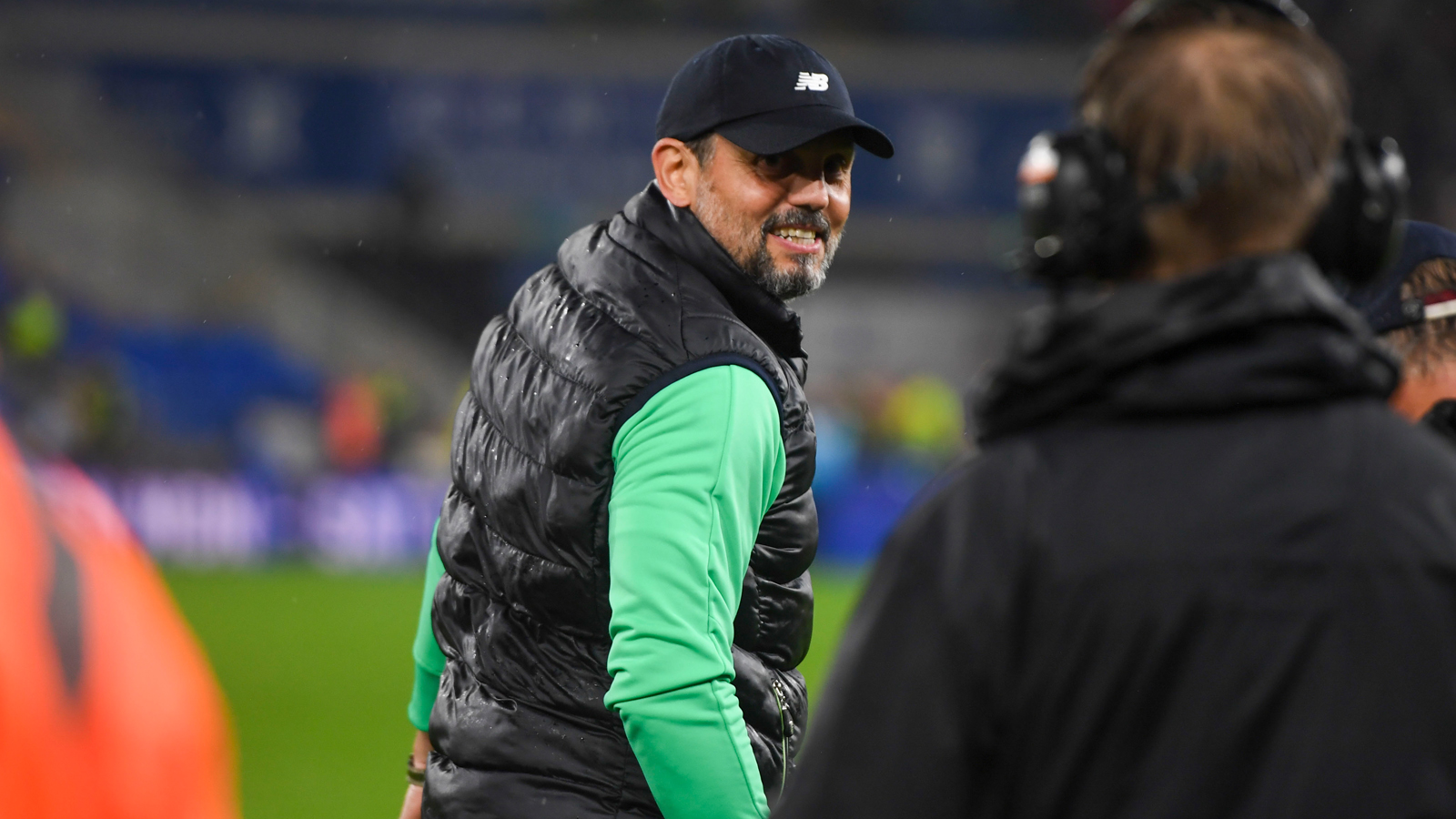 Ollie Tanner made an instant impact off the bench with a superb goal, and the manager couldn't be prouder of him.
"I'm so happy that he scored and won the penalty. He's a good young player, he will make mistakes, but from his mistakes he learns. He will continue to work hard, and he will get those chances to start from the first minute.
"I heard things about him that he wasn't playing professionally not long ago, and last season he wasn't here and none of the managers wanted to keep him. But in pre-season, I gave everybody a chance to play, and I saw that he had something in him.
"He had a good left foot, a good shot, he could dribble, he's good on the ball, so I wanted to keep him."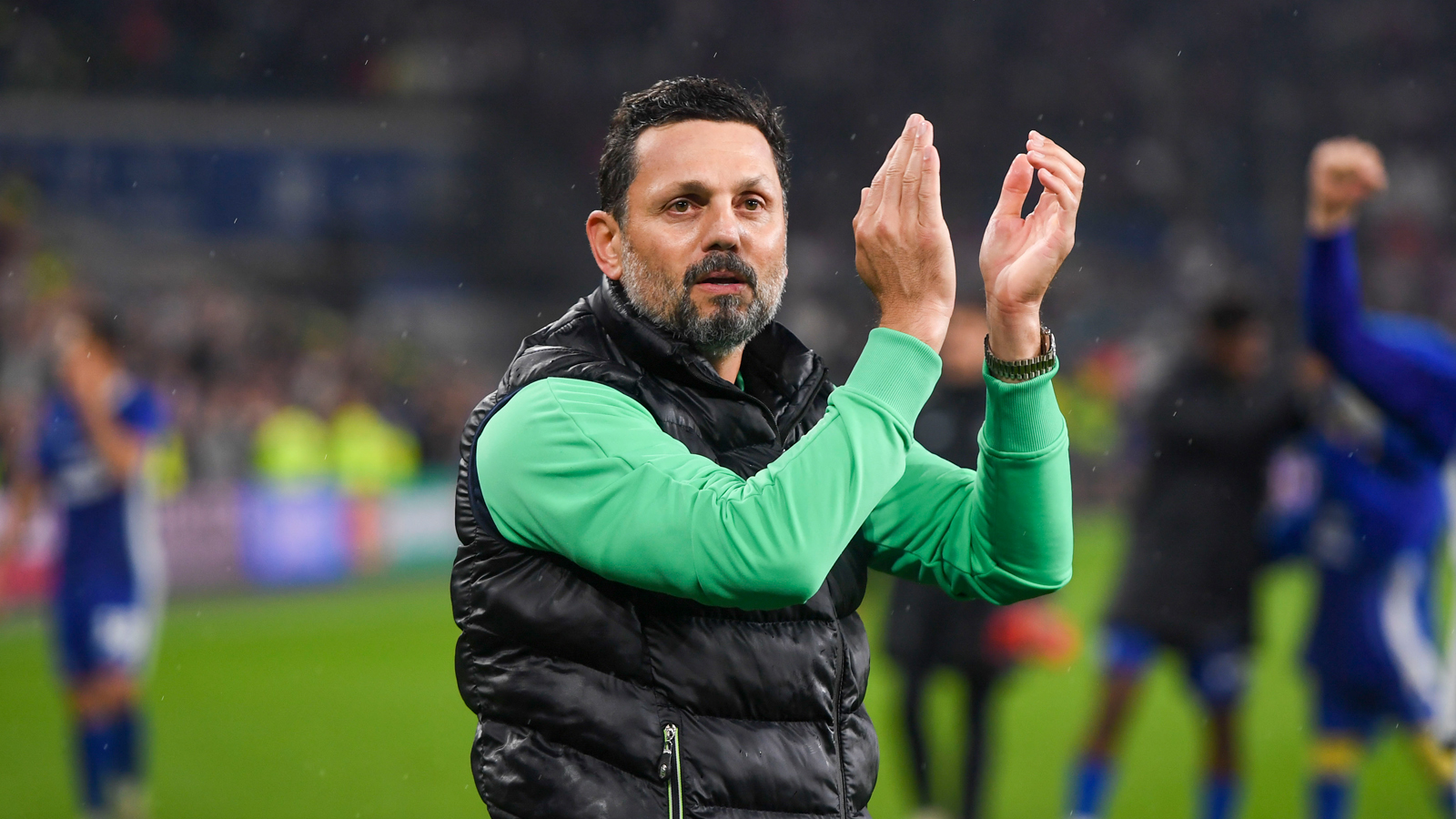 The noise inside CCS from the Bluebirds faithful was deafening, with the Gaffer hoping to enjoy similar support on Tuesday night.
"The noise they made today was great. I couldn't hear my assistants who were sitting two metres behind me! I hope on Tuesday they come, and we expect them to support us once again.
"It's a short amount of time until Tuesday, so we can't rest. Today, of course, the team will celebrate, but the game Tuesday is coming up and we have to be prepared for it.
"Today we enjoy this win, but from tomorrow, we have to prepare for a difficult game against Coventry."