Cardiff City back the 'Play Safe' campaign
Club News
22nd November
The Bluebirds and the other EFL teams have been working together with major footballing organisations to support Play Safe – an FA-led campaign to raise awareness of the importance of safeguarding in football.
Play Safe is being run in partnership with the NSPCC and has the full backing of the Premier League, EFL, Barclays FA Women's Super League and the FA Women's Championship. It is also supported and being run across every other level of the game.
Cardiff City's own safeguarding policies are easy to find on our official site. Click here to view now!
If, for any reason, you feel unsafe on a Cardiff City FC site, please don't hesitate to contact our Safeguarding team via phone: 07872147351 or email on safeguarding@cardiffcityfc.co.uk.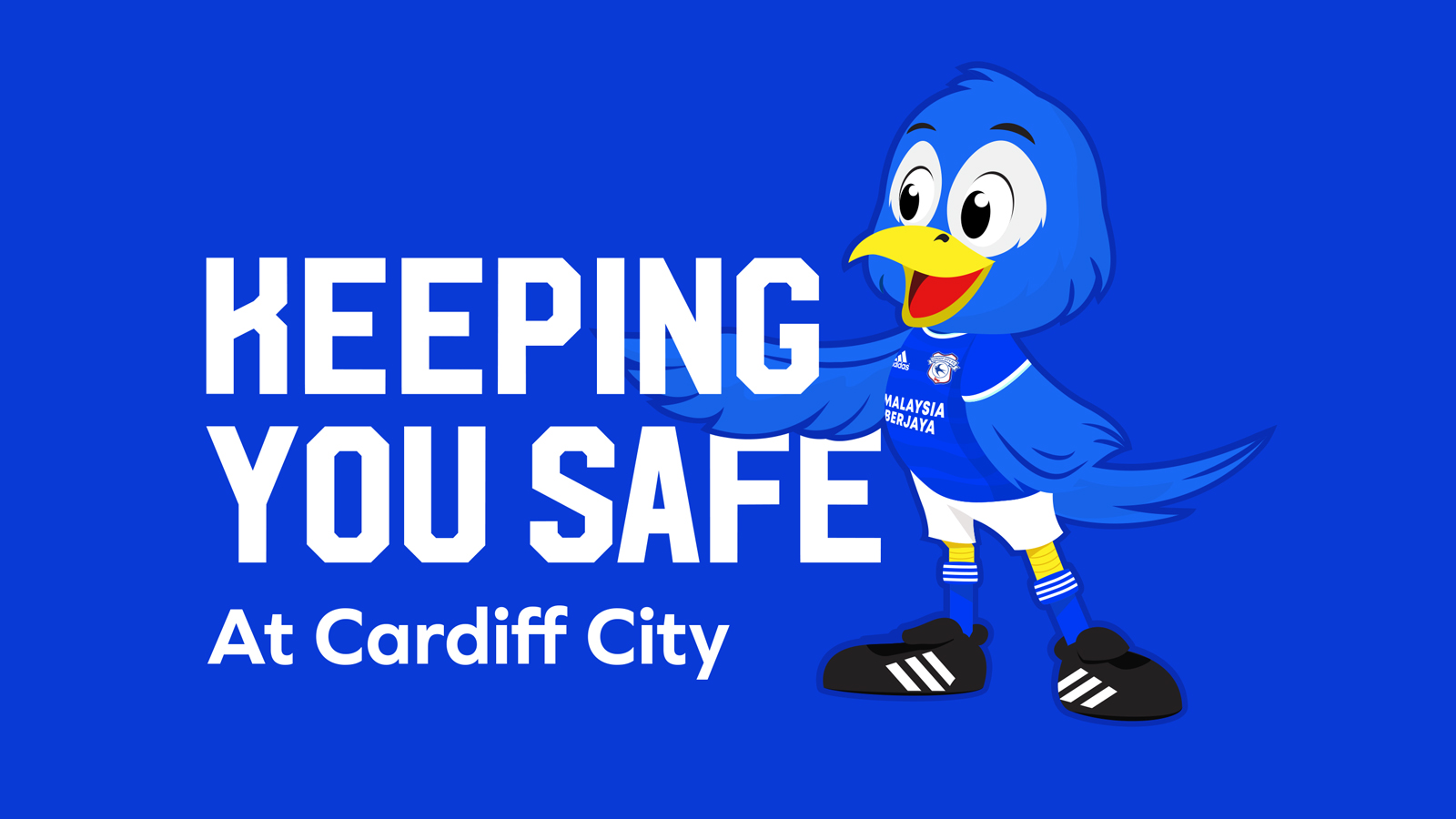 Speaking about the campaign, CEO & Executive Director Ken Choo said: "The Club has been working closely with the Football Association, the Premier League and the EFL in implementing the recommendations from Clive Sheldon QC following the publication of his report into football earlier this year. These recommendations fall within the scope of the Club's new three-year safeguarding strategy in ensuring children and adults at risk 'Have fun' and 'Feel safe' when attending the Club's activities. The Club have recently supported the NSPCC's Parents in Sport Week, last week's Anti-Bullying Week and are preparing activities for Safer Internet Day in the New Year."
Cardiff City FC's Head of Safeguarding Rob Cronick added: "It is my responsibility as the Head of Safeguarding to enhance our safeguarding provision across our Club. The three-year strategy underpins all our work in this area. Our new safeguarding literature including policies and procedures, posters and pocket guides, have been produced with the sole objective of 'keeping people safe' whilst with us at Cardiff City. The Club firmly support the FA's Play Safe safeguarding campaign and have produced a safeguarding survey for all our child participants and disabled supporters to complete between today and the fixture versus Sheffield United on December 4th. I appeal to everyone to take this opportunity to participate in this survey to positively impact on the Club's safeguarding for seasons to come."
Click here to participate in the Cardiff City FC's 2021 Safeguarding Survey.