Cardiff City FC Fan Advisory Board
Club News
16th October
Established this summer (2023) in response to the findings of the UK Government's Fan-Led Review (FLR) of football governance, Cardiff City's Fan Advisory Board (FAB) is an independent body for in-depth discussion with the Club's hierarchy including Executive Club Staff and the Club's Board of Directors.
The three primary objectives of the FLR are to ensure club sustainability, systemic sustainability within the football pyramid and the safeguarding of cultural heritage. Discussions will focus on short, medium and long-term Club strategy and will give supporters a voice and understanding on some decision-making that will directly affect them.
STRUCTURE
The FAB will comprise of 19 individuals and meetings will be chaired by Club Director Steve Borley, Cardiff City's Nominated Board Level Representative.
Nine senior Club representatives will sit on the FAB, including Executive Director & CEO, Ken Choo and Community Foundation Director, Gavin Hawkey.
Six statutory supporter representatives will sit on the FAB, including two members of Cardiff City Supporters' Trust (CCST); two members of Cardiff City Supporters' Club (CCSC); one member of Cardiff City Disabled Supporters' Association (CCDSA) and one corporate member, sponsor or stakeholder (from a shortlist presented by the Head of Commercial) selected by the NBLR. These positions are fixed (save for resignation) for a two-year period.
Three members of the FAB will be elected by Cardiff City FC's Season Ticket and Club Member fanbase. These individuals will comprise of a Season Ticket Holder/Club Member; a Season Ticket Holder/Club Member under the age of 25 and a female Season Ticket Holder/Club Member. The elected members' initial term will be for one year and two years thereafter should they be re-elected.
The supporters representatives will also be asked to select a Chair who will sit as the Vice-Chair of the FAB.
Cardiff City FC's Supporters Liaison Officer (SLO) will serve as Secretary of the FAB.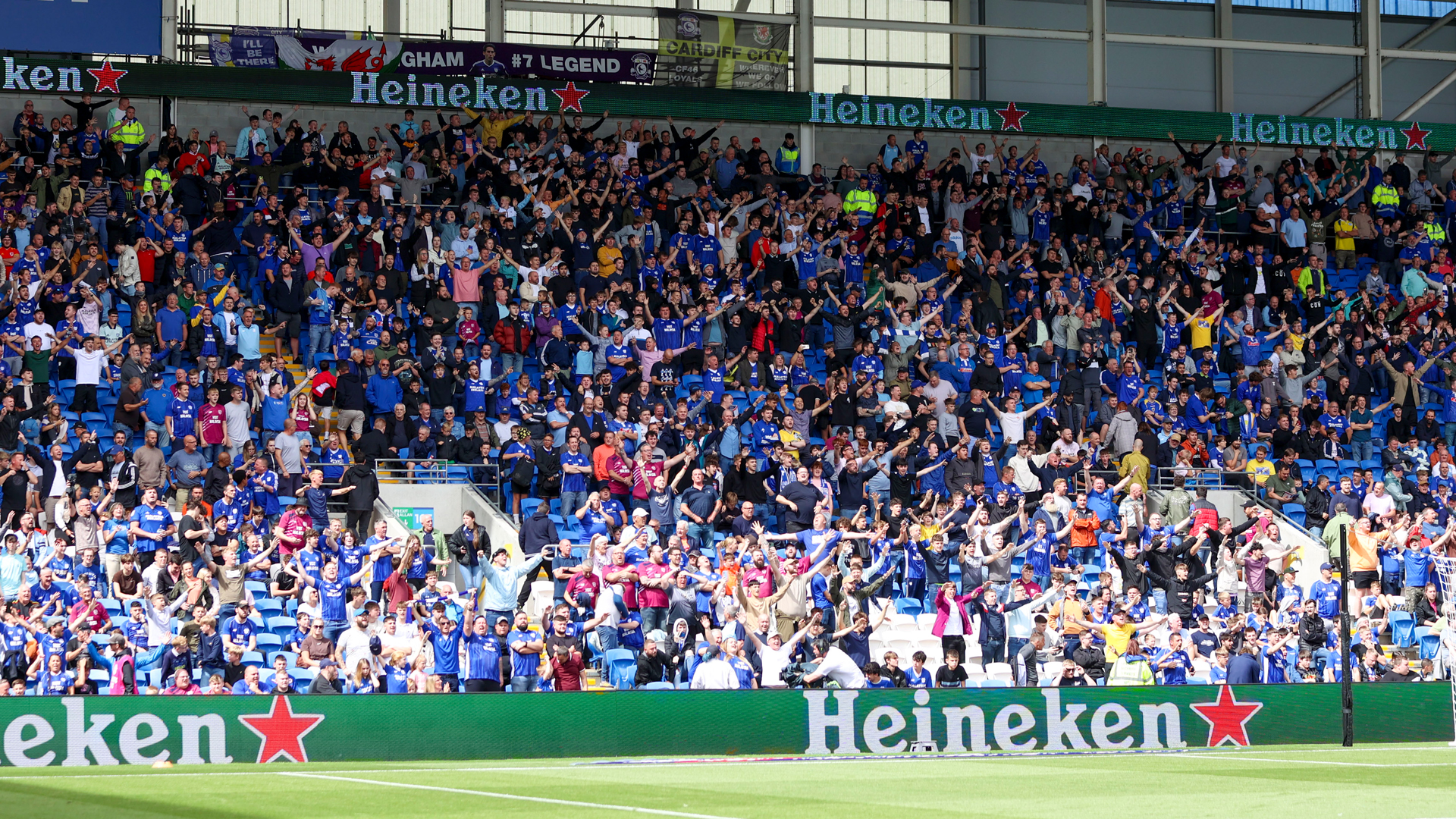 MEETINGS & TERMS OF REFERENCE
The FAB will meet four times a year (in January, April, July and October) and the following will regularly be discussed:
Competition matters

Enhancing the fan experience

Stadium development and projects

Sustainability and corporate and social responsibility initiatives

Improving fan products and services

Football governance

History and Heritage
TIMESCALES
It has been proposed that official bodies hold conversations with the Club in relation to the election of their statutory members by the end of November 2023 and should offer a framework for Club-run elections for supporter places, scheduled for December.
It is intended that the FAB will be finalised and in-situ by late December 2023 and for the opening meeting to be held in mid-January 2024.
Regular Supporter Liaison Group meetings during which Travel Group members (including those from CCST, CCSC, CCDSA and independent travellers) focus on operational matters including ticketing, travel and fan behaviour at home and away fixtures will continue to run in addition to FAB meetings.
A Fans' Parliament will be held twice next year (February and September) at which a larger number of supporters will have the opportunity of speaking directly with the Cardiff City Board of Directors and FAB members. Further information on this will follow closer to the time.