Cardiff City FC Foundation | Future Pathways
Community
28th June
Cardiff City FC Foundation's Future Pathways programme is open to applicants who want to study and represent Cardiff City. Read below on how the programme helped City supporter Cameron achieve his full potential.
19-year-old Cameron grew up in the Splott area of Cardiff. He didn't get on with mainstream school as he struggled with traditional classroom and theory-based learning. He became disengaged, would often misbehave and talk back to teachers.
On top of this, he struggled with his reading and writing, leading to Cameron dropping out of school. 
Cameron found out about the Future Pathways post-16 education programme, which combines educational studies with sport in a unique environment and supports young people to progress into education, employment and training.   
Since joining Future Pathways, Cameron has completed a BTEC Level 1 & 2 and is currently working towards a BTEC Level 3 in Sport qualification (equivalent to 3 A-Levels). 
Cameron said: "I knew that a course with lots of practical parts would be good for me. The course has made me enjoy education and I'm hoping to study a Foundation Degree in Community Sport & Coaching when I achieve my BTEC Level 3 qualification." 
The pandemic meant that higher education establishments could not operate face to face for up to 8 months. 
68% of young people said their mental health got worse during lockdown. 
Cameron, who lives with two high-risk family members, particularly struggled, even when lockdown restrictions were lifted, and had to strictly self-isolate for an additional 12 weeks.  
"Mentally, I was in a bad way. I'd be awake until 3 in the morning and then sleep until 3 in the afternoon.
"I was out of routine, I'd stay in my room all day. It really brought me down not being able to do sports, see my mates. I was in a state of mental prison."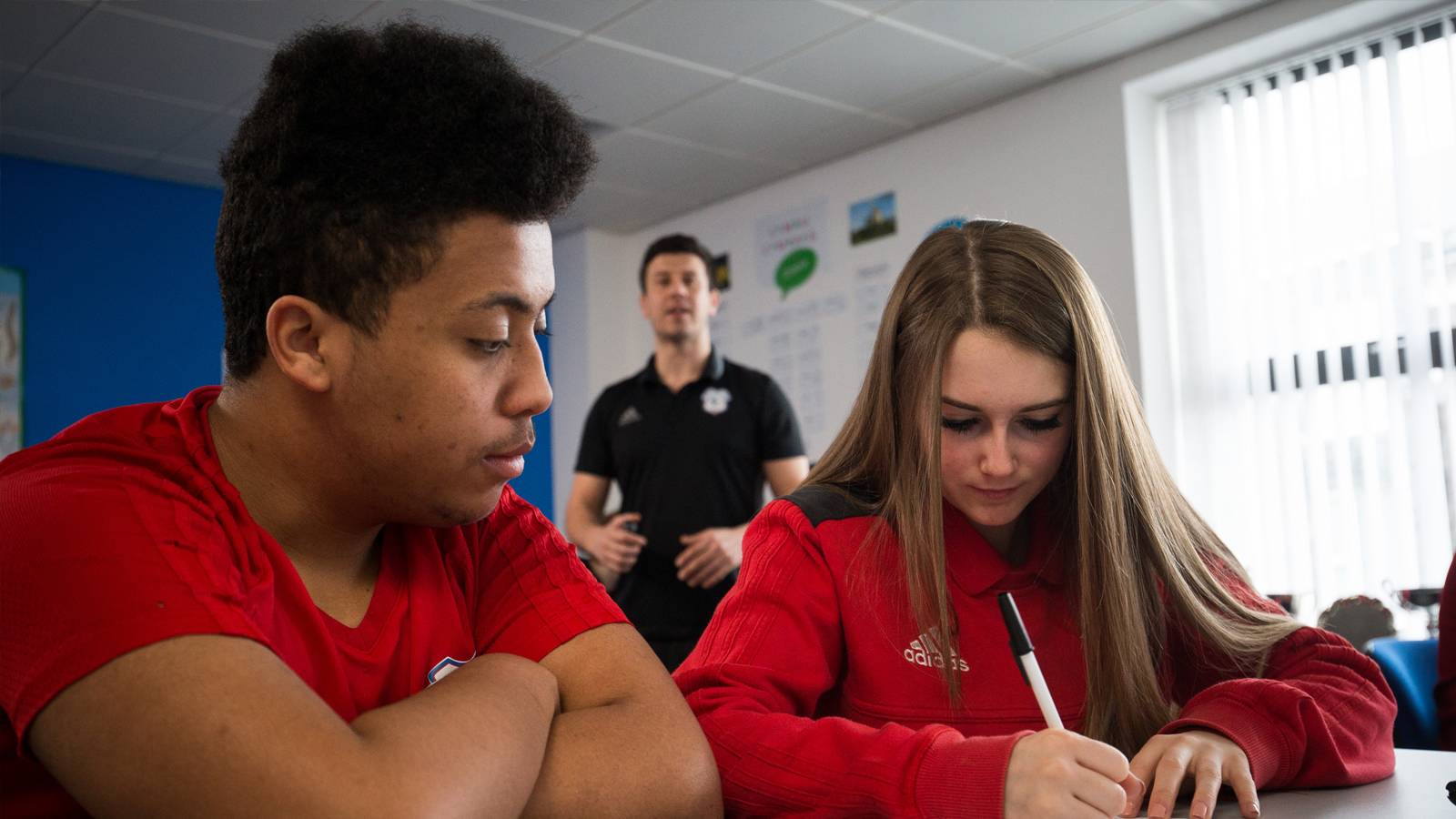 The post-16 education  programme combines educational studies with sport  in a unique  environment  and supports young people to progress into education, employment and training.
During the pandemic, the Foundation placed wellbeing at the heart of the Future Pathways programme (and all other programmes).
Tutors would provide daily wellbeing check-ins so that students had a safe space to talk, feel supported as well as providing opportunities for students to develop new skills and build resilience.  
"Through the calls, I started to feel less down, I didn't feel like I could talk to my mates so the tutors were the only people I felt I could talk to.
"They [the tutors] gave me a confidence boost that we'd be out of a lockdown soon and it helped me see light at the end of the tunnel. 
"Even when the lectures finished in June, the tutors would still be calling to catch up and check in."
You can find out more about our Future Pathways programme and the courses offered by clicking here.