Cardiff City TV | Erol on pre-season
First Team
27th June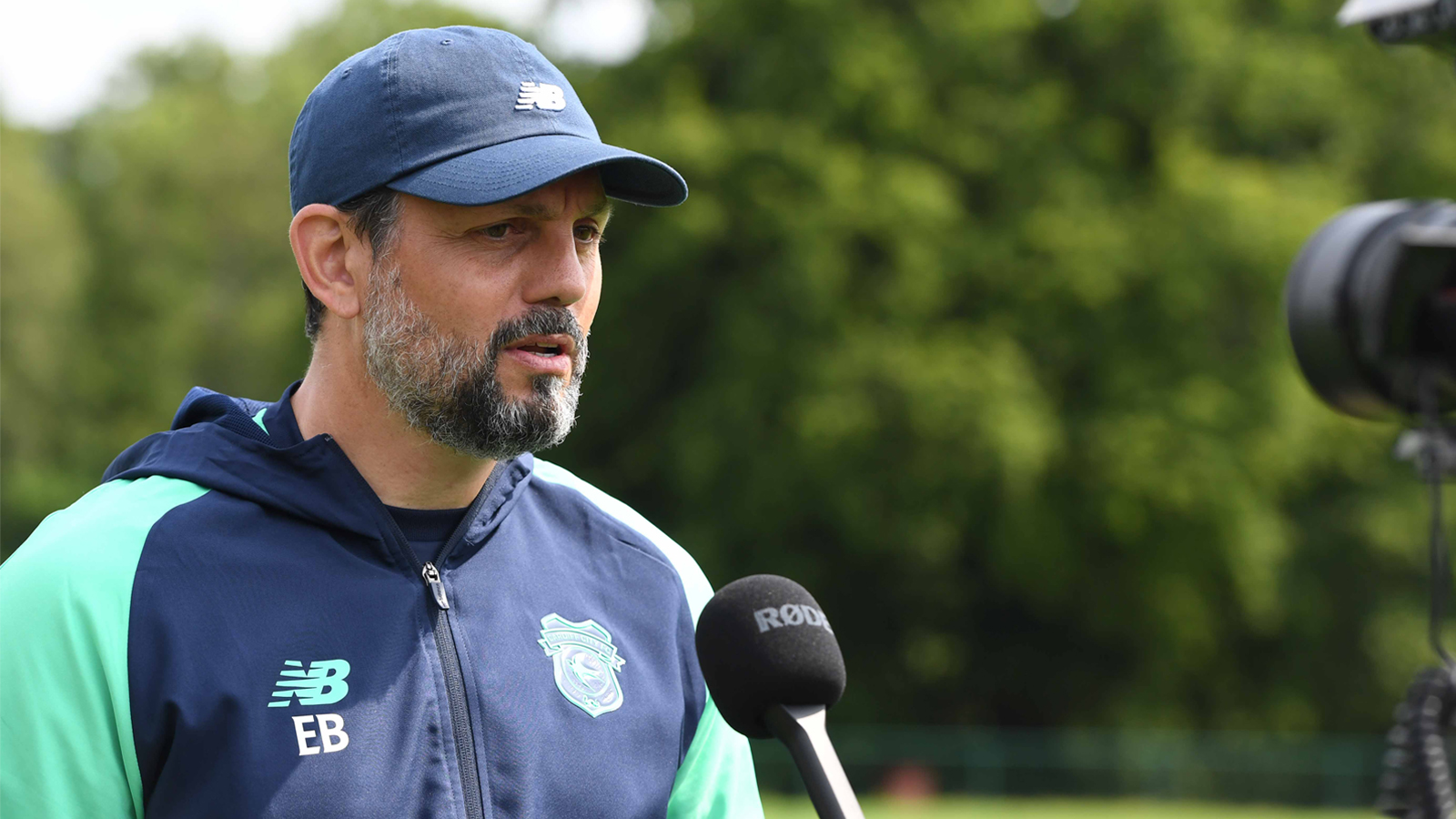 Erol Bulut spoke to Cardiff City TV after the Bluebirds completed their first week of pre-season training at the Vale Resort.
"For the first week, I'm satisfied with how the guys are working; really well, and really hard." the boss began. "The first weeks are more physical, but we do it with the ball. Football always includes the ball, even of course with some runs without the ball.
"We have all the squad together now. From tomorrow, we will start also some tactical things. But, for the first week, it is really good, and I hope we can continue like that.
"The season will not be easy. It will be a tough season and we want to be prepared, so that's why we train hard. We want also the training sessions, when we play against eachother, to be like in the game - we cannot relax.
"The guys know what they have to do. We want 100% from them. We have a good atmosphere in the team; good guys, and good characters."