Cardiff City TV | Meet the Coaches
First Team
28th June
With pre-season training in full flow, Cardiff City TV caught up with the new members of Erol Bulut's backroom staff - Nikolaos Karydas, Nadir Sönmez and Mario Galinovic.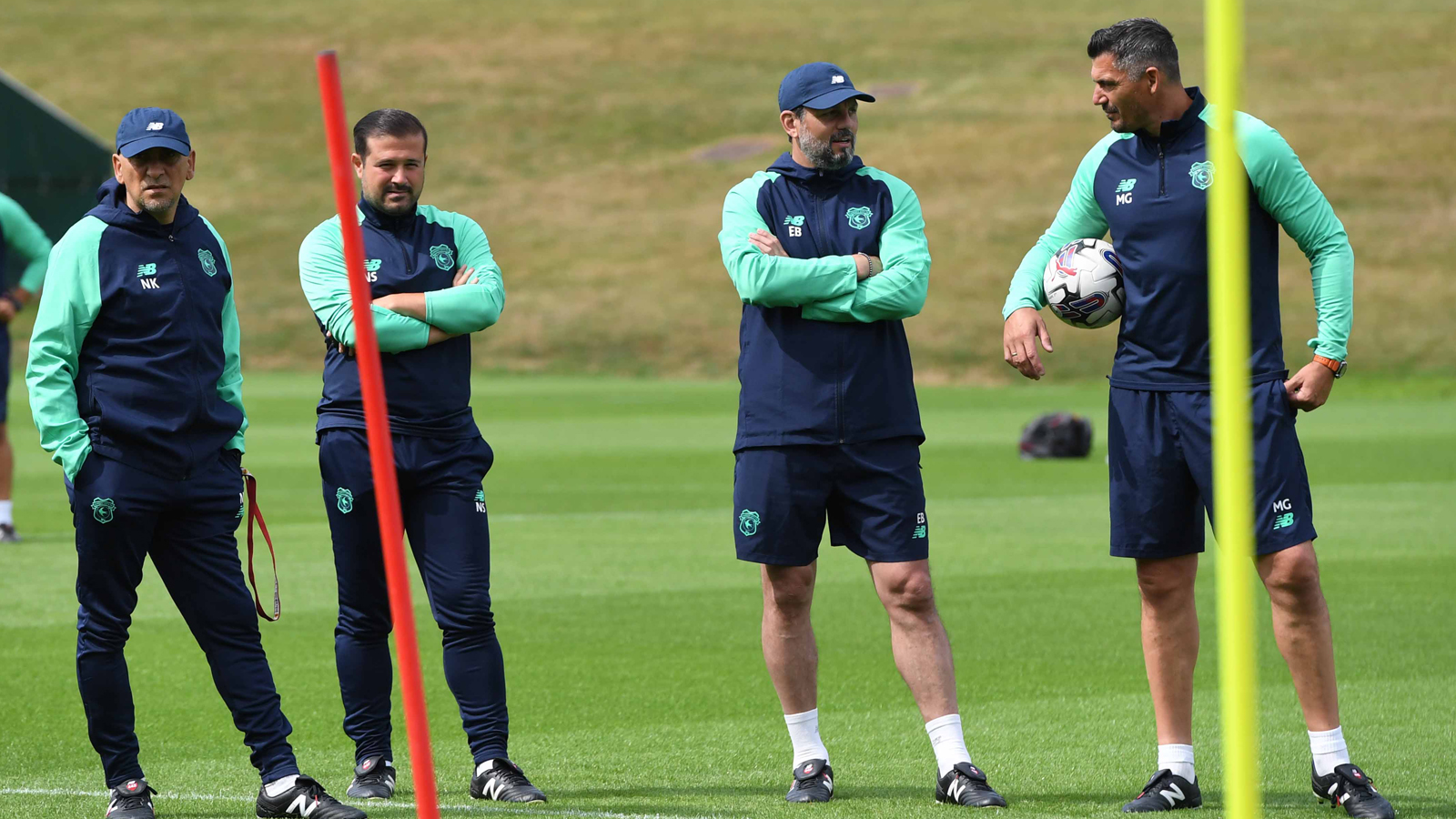 Speaking of the Bluebirds boss, Nikolaos said: "The only thing that I can say is that Erol always wants to win. This is his mentality that he will try to bring into this Club, and I'm sure he will have success.
"I think the atmosphere in the team is very good, and we will try to keep this, because for us the psychology part is 50%."
Nadir commented: "I was very excited to work with Erol Bulut. He called me [to ask] if I was ready to work in Wales, and I told him yes, of course!
"Germany is a difficult country and a big country for football. The Championship is the biggest challenge for me, in the biggest country for football. It was a very good step for me from Germany to Wales, to the Championship."
Mario added: "We didn't have all the players from the beginning, and also the 'keepers (Ryan Allsop and Jak Alnwick) came later, so day by day I've tried to speak with them together and individually, to explain some things.
"It was a busy week, and there are many things to do, but that's why we are here. There are many games, many good teams. But at the end of the day, I think we are going to be ready."