Castle Care Sponsors Cardiff City FC Women
Women
17th January
We'd like to take this opportunity to thank Castle Care – Club kit sponsors of Cardiff City FC Women's First Team, U19 & U16 squads.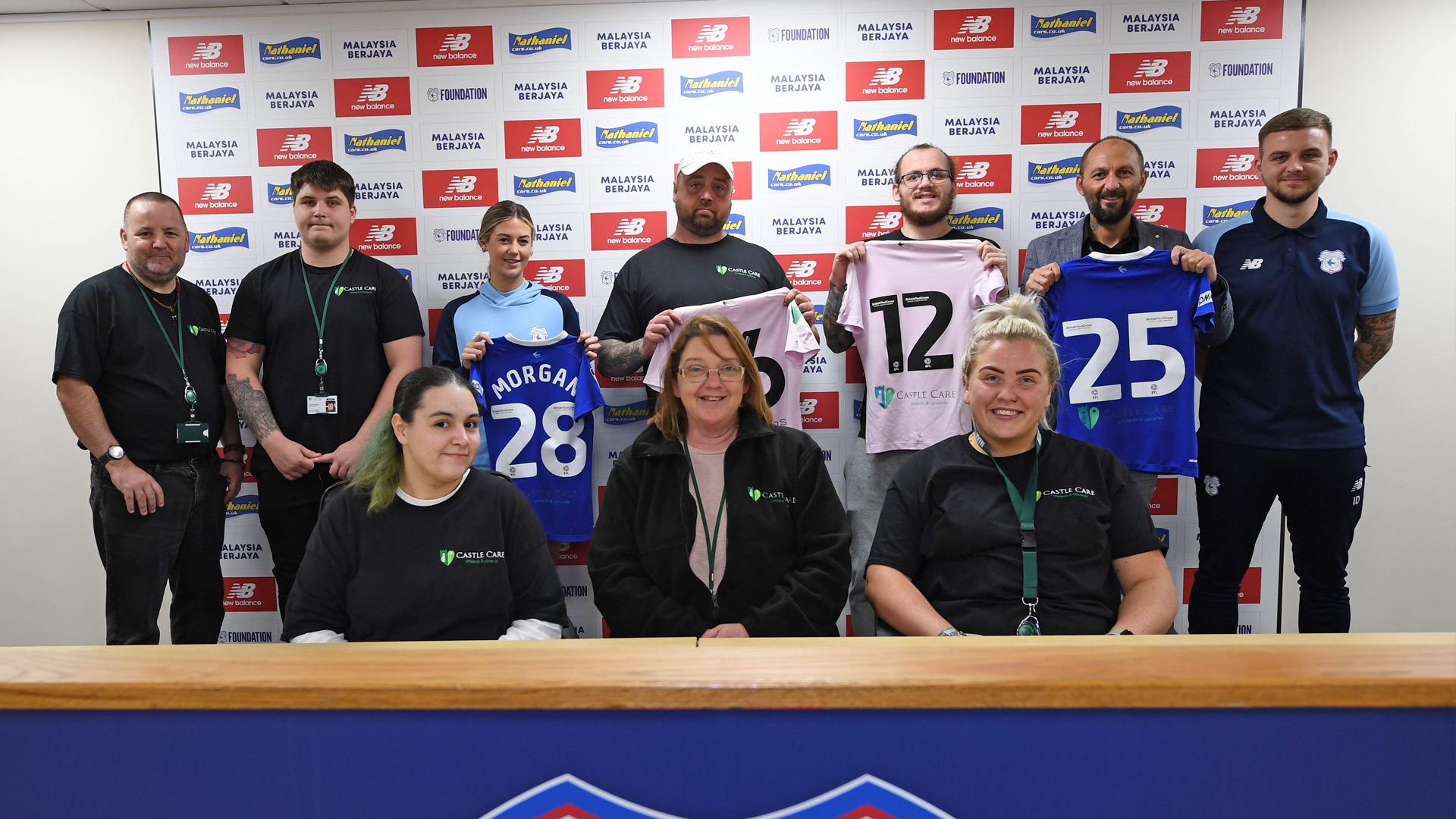 Castle Care was founded in 2009, with the opening of their Residential Home for younger adults. The following year, they established a Domiciliary Agency, to support service users to further maintain their independence by helping them to live in their own home.
Both branches of the service focus on quality, person-centred care, leading a motivated workforce that are dedicated to making a positive difference in the lives of those whom we support, helping people in the following ways:
Support with activities of daily living such as cooking, shopping, personal care cleaning, laundry, ironing etc. taking into account individual capabilities

Access to training and education

Socialising and maintaining friendships, relationships and family connections

Accessing and participating in therapeutic and enjoyable activities and pastimes

Day trips, outings, events and holidays

Budgeting, benefits and financial support

Access to healthcare appointments and services

Support with medication
Speaking about their new agreement with the Club, Castle Care Director John Morgan, said: "Castle Care are delighted to support City's Women's First Team & Youth setup, helping and joining them on the journey to success. It is clear both Castle Care and the Bluebirds share the same core values, and that is helping people overcome challenges and succeed."
Iain Darbyshire, Head of Women's & Girls' Football at Cardiff City Football Club, added: "I am delighted to be continuing our partnership with Castle Care. This sponsorship which extends across our three squads, is vital for continuing the development of Women & Girls football at Cardiff City FC and I look forward to working closely with Castle Care in the coming months."
To find out more about Castle Care, and the incredible work they do, visit: http://castlecare.org