City in Focus | Atkins: We have the perfect blend of youth and experience
Women
11th January
Within the Cardiff City FC Women squad, there is a wealth of experience of representing the Bluebirds, as well as some exciting young talent.
The likes of captain Siobhan Walsh, wing-back Danielle Green and midfielder Danielle Broadhurst have played for City for a decade, providing leadership on and off the field.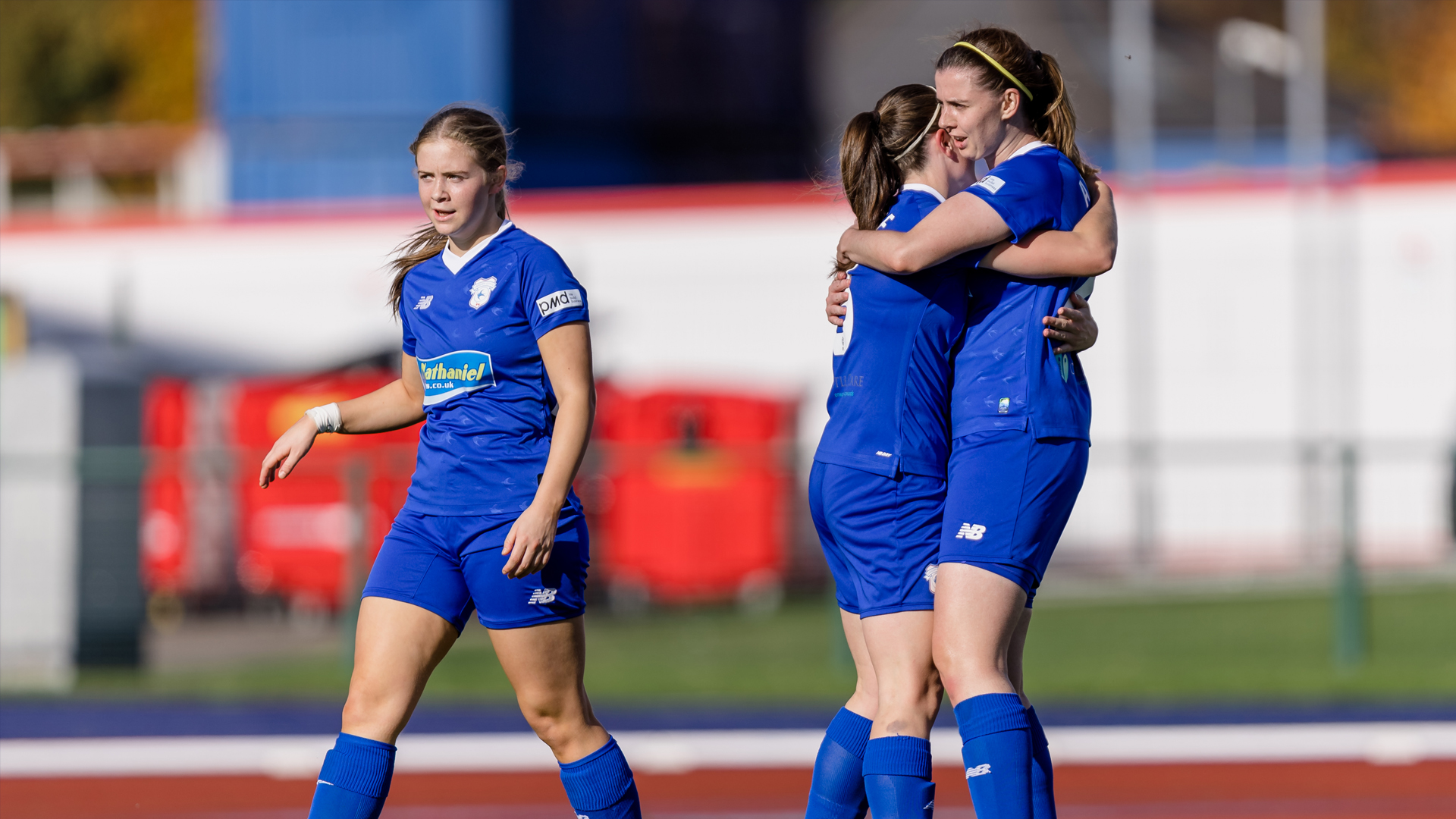 At the other end of the spectrum, some of the Bluebirds' standout players this season have been Seren Watkins and top scorer Phoebie Poole, who have both represented Wales' U19 side. Looking at the current group, attacker Zoe Atkins feels that having both the senior players and young talent is key.
"It's a squad of both experience and young players," Zoe began. "You can see that the younger players are pushing the experienced players, they're constantly keeping us on our toes. Between the youth and experience in the team, we've got such a good mix.
"It works both ways. We learn from the young players because the game is constantly changing and they learn from us because of our experience, so we've got the perfect balance."
Head coach Iain Darbyshire has given vast opportunities to young players to prove their worth at Adran Premier level. With six players under the age of 20 in City's win over Barry Town United in the last game of 2022, City's prospects are showing their talent with the guidance of the leaders in the squad. 
"It's so exciting," Zoe continued. "Some of the girls are only 17 or 18 years old and they've got years and years ahead of them. To be playing at the standard they are now, there's only positive things to come from them. They've got the facilities and they're at a club where they will progress, so it's very positive.
"The girls in the U16s could have been watching us when they were seven years old! We are the role models for them and we feel that responsibility. We're there when things get tough and we're there to put our arm around them. We try to support them in any way possible and for their progression, they've got to learn from us, so that's what we're here for. They're the next generation."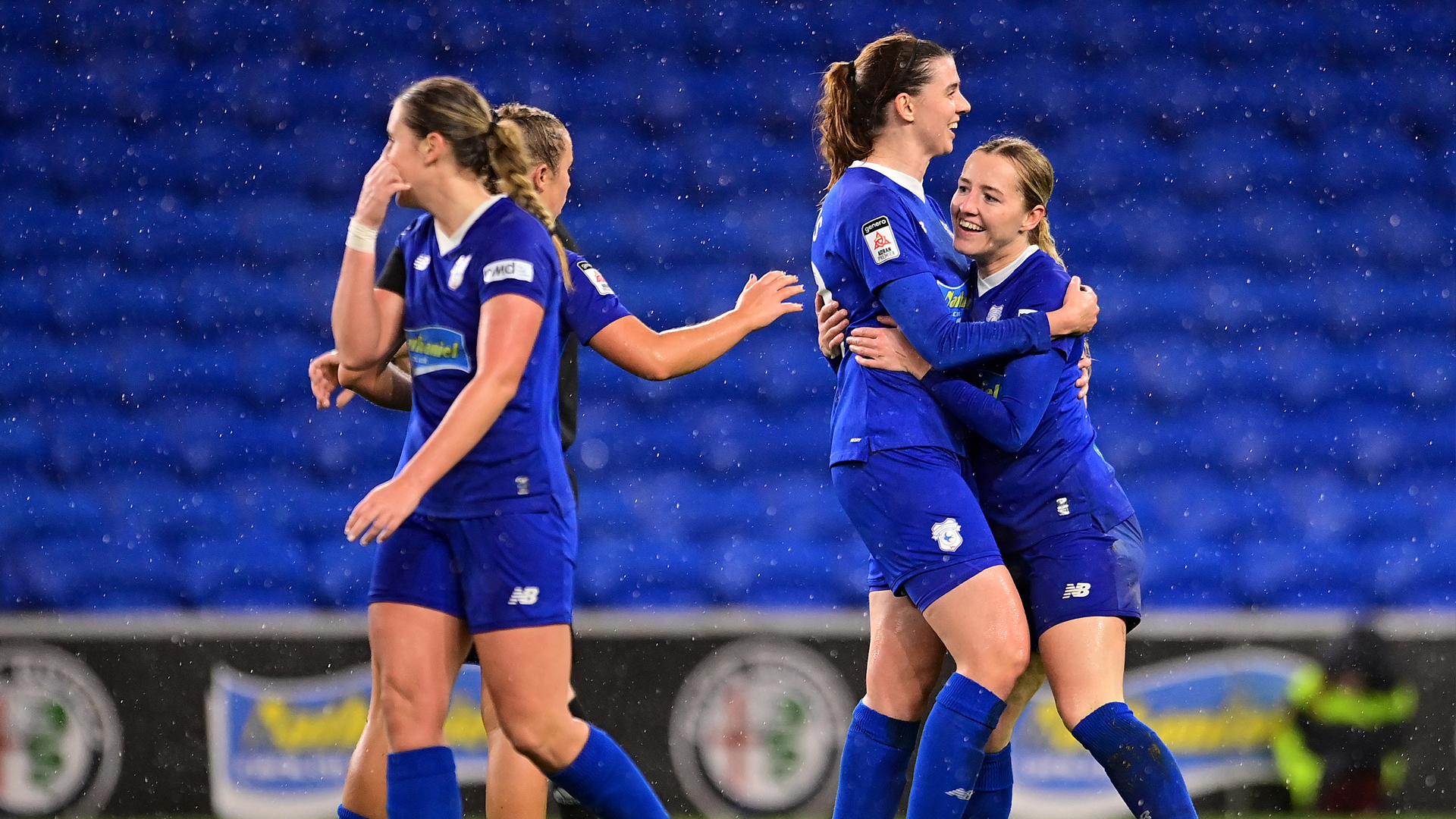 The Bluebirds currently sit at the top of the Adran Premier table, with just two games left of Phase One. City have also secured a place in the Semi-Finals of the FAW Women's Cup and the Adran Trophy Quarter-Finals.  
"It's been absolutely brilliant so far," Atkins explained. "We're still in Phase One, but we're picking up points and looking forward to Phase Two. Playing against Cardiff Met and Swansea City had always been a bit of a mental block for us before this season. We feel like we've overcome that now and all the other teams in the league, they're teams that we know we can beat and take three points from.
"Our goals are high this year. As players, we want to win everything, we want to win every game. The league is the main focus for us this season, but we also want to go one better in the Adran Trophy and win it this year, and retain the FAW Women's Cup as well, so we're all in." 
Zoe concluded: "Some of us are at the tail-end of our careers now, so winning the league and the cups, potentially going to play in the Champions League, that would be the icing on the cake. The whole squad would be proud, but personally, it would mean a lot."