City in Focus | Danielle Broadhurst in career-high form
Women
21st December
In a remarkable start to the season for Cardiff City Women, one of the standout players so far has been midfielder Danielle Broadhurst.
Scoring five goals already this campaign, Danielle's contribution to City's position at the top of the Adran Premier table has been clear.
Looking back at a decade as a Bluebird, the midfielder expressed her form is as good as it has ever been.
"I feel at the peak of my ability," she began. "I'm 30 now so I'm probably in my prime. I'm working hard, trying to keep as fit as I can. I'm slower than I used to be, so it's about using my brain, knowledge and experience from previous years.
"I'm just trying to work as hard as I can. Obviously, I'm getting older now, so I'm working hard to help the girls and hopefully they can follow in our footsteps.
"I've scored a lot more goals than I have in recent seasons, which has been nice. That's been really positive, but I wouldn't have scored those goals if it wasn't for the hard work of the girls."
Danielle has been a fantastic servant during her time at the Club, winning the league in the 2012/13 season, as well as securing the FAW Women's Cup in 2016 and 2022.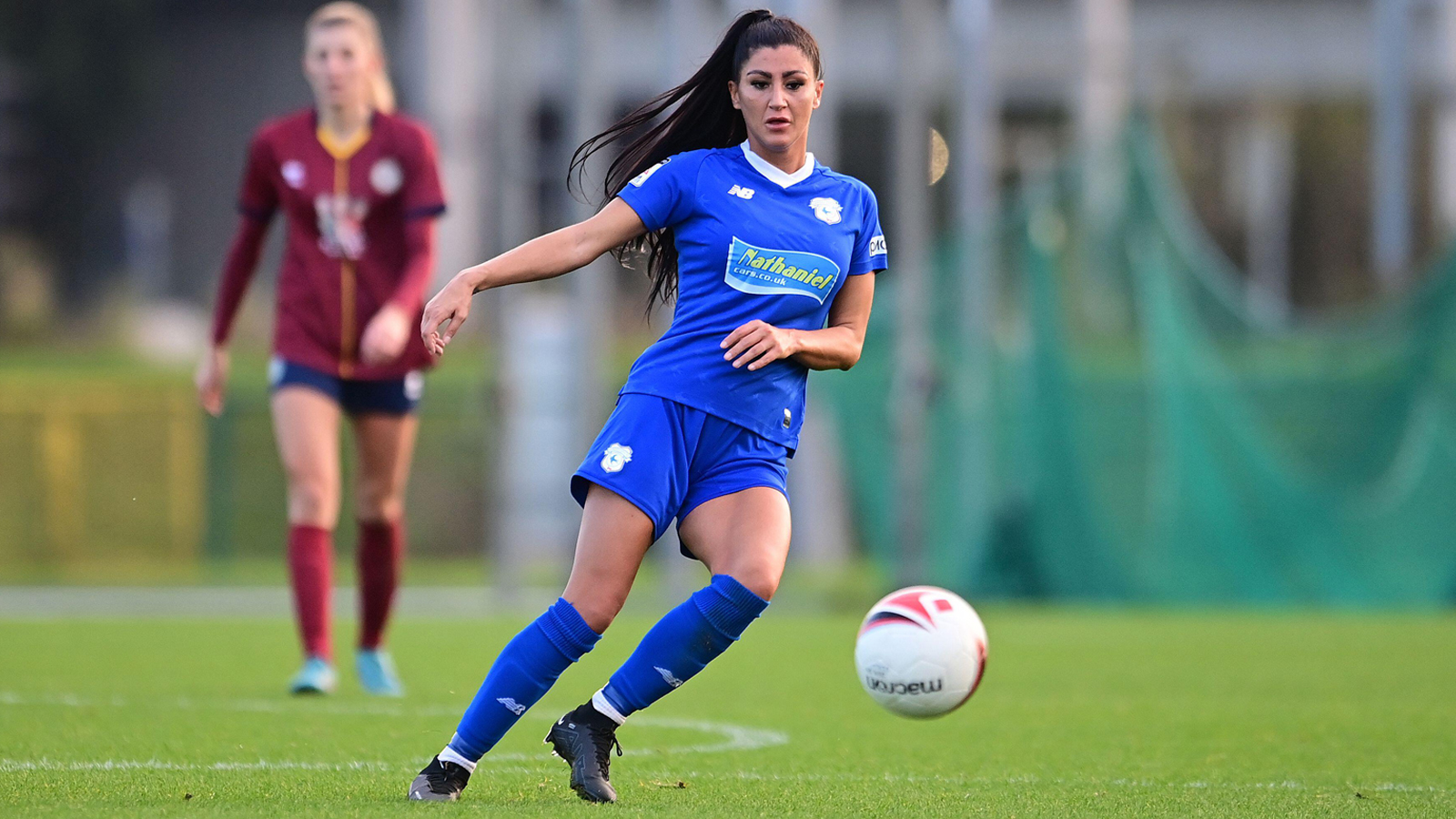 "I've loved my time at the club so far," Danielle continued. "There's been some highs and lows. The cup final last season was massive for us, probably more so for the youngsters. Winning the league and playing in the Champions League is the biggest highlight for me.
"It's been a great bunch of players; I've seen talent come and go, progressing onto bigger and better things. I think a lot of the young players we have now can progress."
So far this season, the Bluebirds have won nine and drawn two of their opening eleven fixtures, leading at the top of the Adran Premier by five points
City have also secured a place in the semi-final of the FAW Women's Cup in their quest to defend the trophy.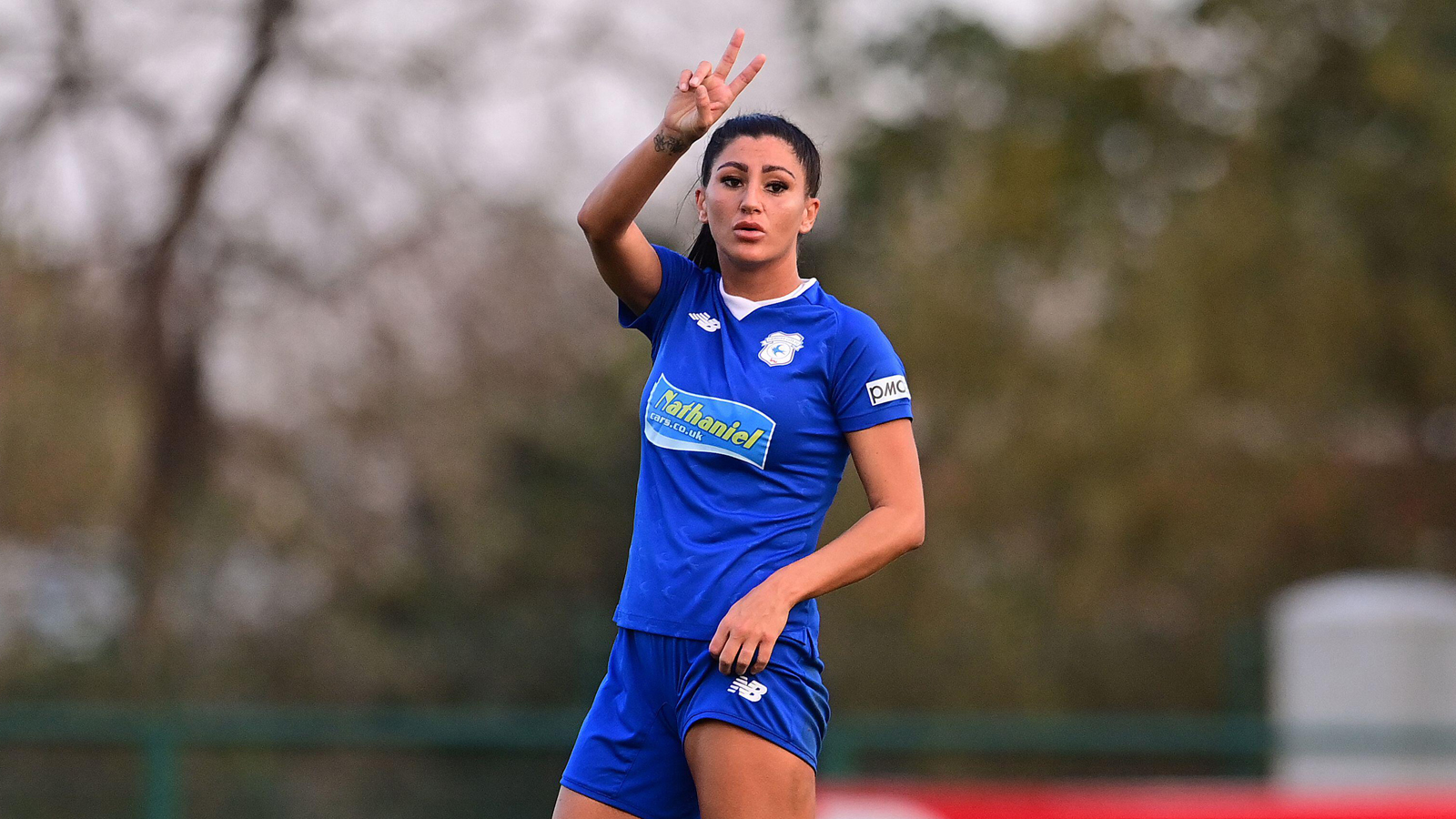 Commenting on the season so far, Danielle said: "We're really pleased. The girls have worked so hard on and off the pitch. Together, as a group, we've just clicked.
"Our confidence from the start of the season has been so high. We've just believed in ourselves, pushed ourselves and when we've played the likes of Swansea and Met, it's always been tough, we've put pressure on ourselves in those games in the past, but we've put that to one side this season.
"There's so much talent in the squad, especially some of the youngsters coming through, who are learning more every week. Having experienced players like they have around them will only help them become better players.
"Training three times a week is also helping, with the gym and the strength and conditioning. We had a strong squad when we won the league ten years ago, but the squad is a lot stronger now, so fingers crossed we can win the league for a second time this year."
With Danielle and the squad targeting Adran Premier glory at the end of this season, securing top spot would mean a great deal, said the midfielder.
She concluded: "I've always been a massive Cardiff City fan since a young age. I was always a season ticket holder then joining the club ten years ago, it was massive for me to wear the badge.
"Winning the league would be massive. Coming up to the end of my career, winning the league would be a massive achievement for myself, but also for the Club and especially to the girls who have been here through our highs and lows as a Club."