City History | Player Focus: Cohen Griffith
History
17th April
Catching up with the former City forward who helped the Bluebirds to a crucial Division Three victory onApril 17th, 1993…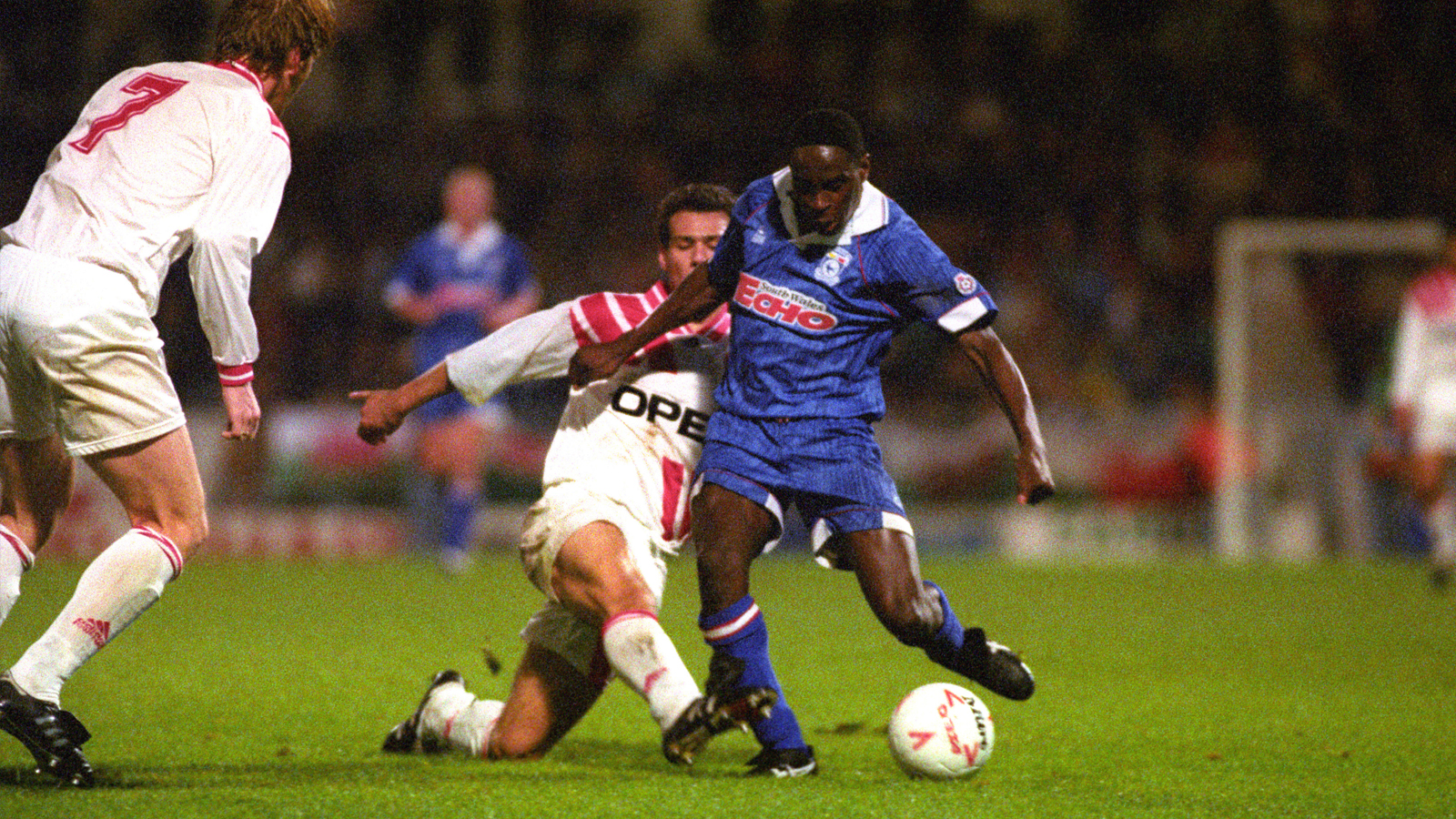 Raised in Leicester, Cohen Griffith was a keen sportsman from a young age. Growing up as a young man in the 1980's, he began his competitive football playing career in non-league sides such as Bath City and Leicester United. Despite pursuing a non-football related career, his chance to step and play in Football League finally came when he was 26 years old.
"There weren't academies around in those days, though there were of course scouts and the like," Cohen began. "I come from Leicester and I think that the club there had one of the first teams that pinpointed young players who they thought were promising in the area, and set up six week sessions, which I went to when I was about 10.
"I don't think I went twice, so I'm hoping that they didn't do it again after I went the first time!
"From there I went to a boys school. They only really had a rugby side, so I was more or less out of playing regular football for about five years, and stuck to rugby on Saturday afternoons.
"I didn't even turn pro until much later, and was playing on the parks at 21. I turned professional with Cardiff City aged 26, when they signed me from Kettering.
"Kettering at that time were in the Conference. We'd had a good season the year before and just missed out on promotion to Barnet, I believe.
"We started the following season alright, I suppose, but Cardiff City came in for me in around October time.
"I was already working anyway. At 26 years old I'd assumed that my chance of being a professional footballer had gone, so I was just trying to make a decent career elsewhere.
"I suppose the higher level that you're playing at, the more chance you'll have of being spotted.
"I was asked to go into the office at Kettering, and told 'Cardiff City have made an offer for you. It's up to you whether you want to take it or not.'
"It's one of those things I'd always dreamt of doing, and I wasn't in a dream job otherwise, so it wasn't much of a decision at all to play for City. I took the gamble and moved to South Wales.
"The biggest change for me switching to the professional game was accepting that playing was no longer 'just a bit of fun'. Len Ashurst always used to say to me that it's not just a game of football, this is your job. If you lose, it's costing you.
"I used to be one of those players who would rush to give the ball back if it ran out of play, and Len would have to tell me 'you can't do that, take your time with the ball. It can be the difference between a win or a loss.'
"It was a case of wising up and realising that there was a more serious aspect to playing at that level."
Establishing himself quickly within Cardiff City's squad was key for Griffith's early success with the Club. Following his debut in October 1989 against Huddersfield Town, the forward was ever-present for the remainder of the Bluebirds' league campaign, appearing a total of 38 times by the end of his first season in South Wales.
"I was friendly with Gavin Ward, who'd come in at the same time as me," he explained. "We'd end up spending some time together off the field.
"I scored on my debut, so that helped with settling in! I felt like I fit in more or less right away.
"You'd have a lot of players moving between those lower divisions, whether going up to the Football League from the Conference as I did, or the reverse when Conference clubs wanted an established League player to take them up. In many ways, the step up in that regard wasn't that great a leap."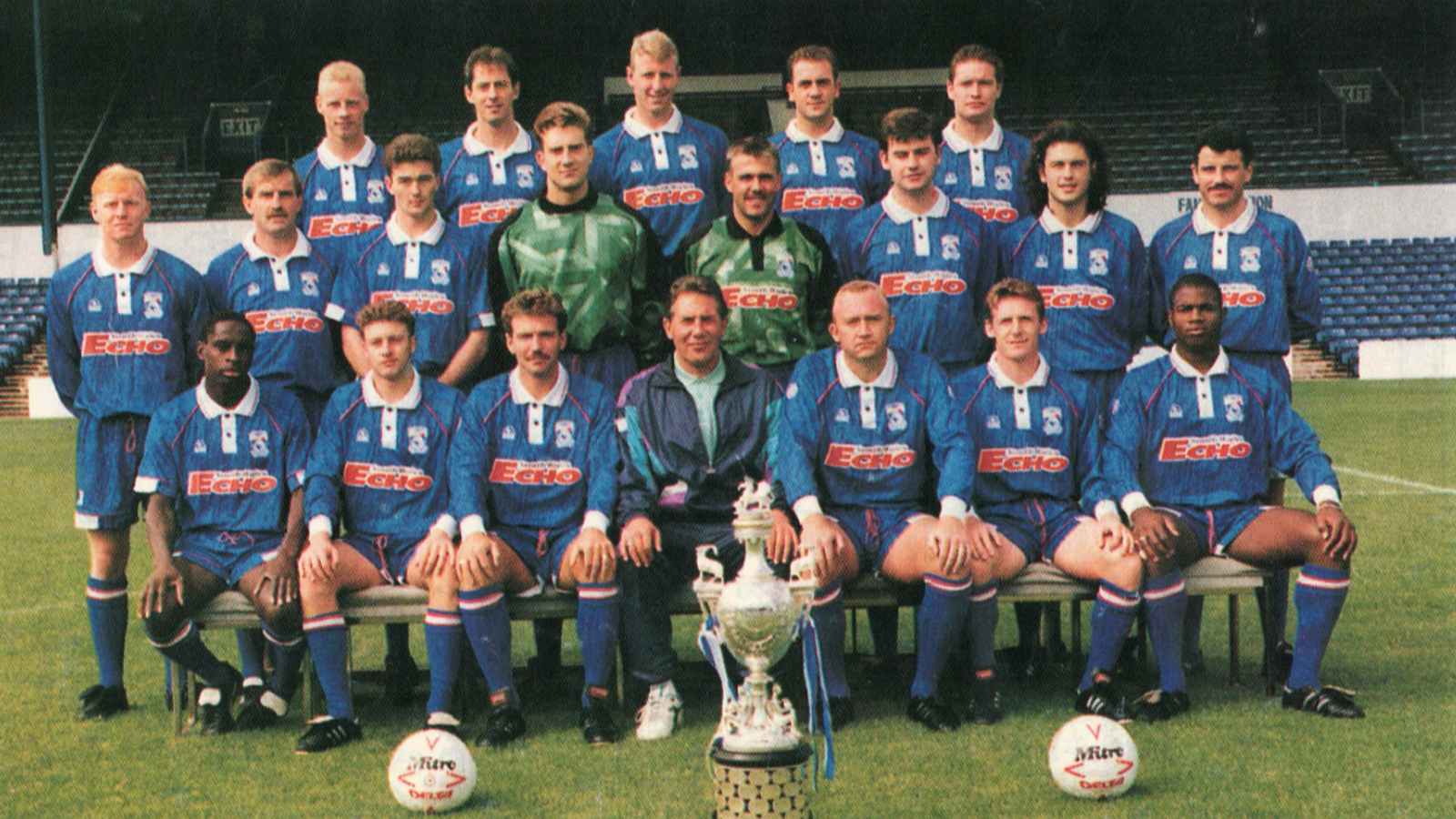 Though relegated to the bottom division of the Football League at the end of his first season with City, the Bluebirds would eventually return to the (newly named) Division Two in 1993, a season in which his side won not only the division, but also the Welsh Cup.
"We'd signed some good players before that promotion season." Cohen recalled. "The likes of Carl Dale, Paul Millar, Paul Ramsey and Kevin Ratcliffe, not that you could forget him!
"We never stormed the league from day one. We were in the mid-table for most of it, and then sort of went on a run.
"We won 12 out of 13 games or something like that, and when it's three points for a win, those kind of results you can go from mid table to really pushing for the league.
"I used to play either up front or on the wing. They obviously had two different mindsets, and for me I'd always prefer playing on the firmer pitches.
"If I was all about twisting and turning, then I couldn't really do that on a mud patch, so playing up high suited my game more!
"I used to really focus in on the game, and only really notice the size of those crowds we were bringing in before and after the match was played. It would be like a haze of noise around me when I was playing. I've always found it easier to play in front of a crowd. If you asked me to sing in front of a crowd then absolutely not!
"I remember the buzz around the place towards the end of that season. Even getting to the car was entirely different, with roads being shut down ahead of those last few matches.
"It's playing football in front of those crowds that really gets you going, and it's the easiest thing to prepare yourself for those 90 minutes."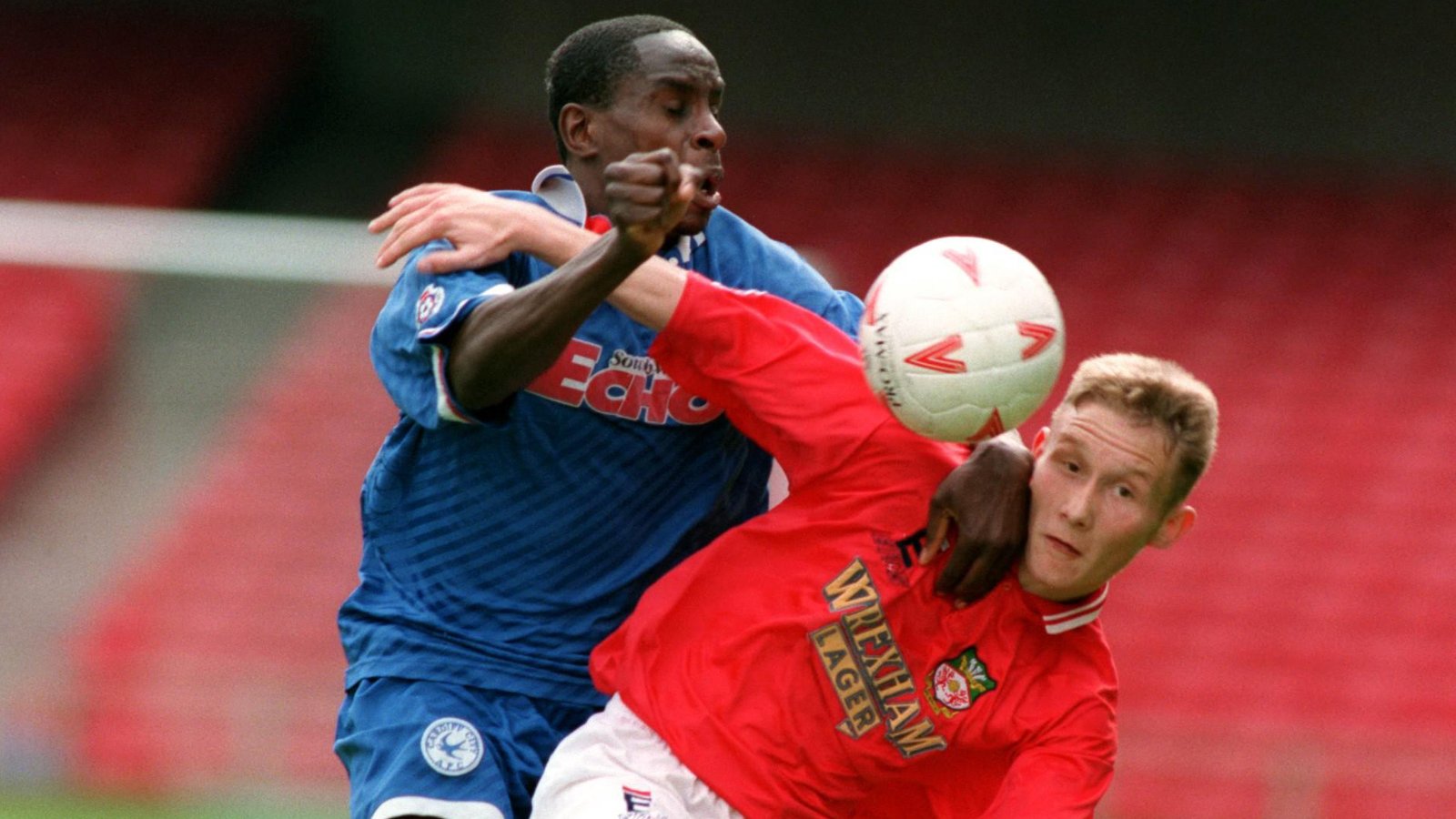 With three games remaining and promotion not yet a certainty, the Bluebirds travelled to North Wales on April 17th, 1993, to face fellow promotion chasers Wrexham. Scoring alongside Nathan Blake at the Racecourse Ground that day, Cohen helped City to a convincing 2-0 away victory that put his side in fine stead for a long-awaited promotion.
"I can remember that Wrexham away was a big one," said Cohen. "And it made promotion easier as they were pushing for promotion as well.
"It was a pivotal game, as it gave us that breathing room at the top of the table. In a way it was good to see another Welsh club get promoted, but at the same time I wanted to make sure that it was us who were going up in first, and scoring on the day was fine by me!
"Shrewsbury at home was a few weeks later, and was the last home game of the season I think. After the final whistle, the fans came on the pitch and stuff like that. We were giving them perhaps an old shirt or whatever it might have been, I was nearly stripped!
"I had my boots off and was holding onto them, when somebody took them out of my hand and ran off with them! I thought to myself 'Hang on, I need these!', when another supporter ran off and brought them back to me, which was good. I ended up meeting him a few years later actually, he said 'I'm the one who returned your boots!', so I thanked him for that.
"When we went to Scunthorpe to finish the season we knew we were promoted, which took a lot of the pressure off. We of course wanted to go up as champions, but we were in a situation where we could go out and play, with something to play for.
"The Scunthorpe game is one that always sticks out for me. We had that trip down there, and the amount of fans that you'd see going there was incredible. It was the last game of the season as well, so they had all sorts of weird wigs and objects going down.
"When we got there, the City fans had taken over. Three quarters of the ground, including their normal home end, was full of our supporters, so it felt like a home game.
"The other thing was of course the end of that match. We'd asked the referee to let us know when he was going to blow the final whistle, because we wanted to get off the pitch quickly, as the fans had all gathered around the edges of it.
"Then, somebody kicked the ball over the far side of the pitch, and everybody was stood there saying 'I'm not going for that!', so nobody chased it!
"The ref read the situation, so he blew his final whistle and started running towards the ball, leaving us to run off into the tunnel."
Winning the division that season by three points, the four back-to-back victories to end that 1992/93 campaign proved vital as City regained Division Two status. Following 275 appearances for City in all competitions, and with one promotion and two Welsh Cups under his belt, Cohen left the Club where he had began his professional career for Barry Town in 1995.