City History | Player Focus: Dave & Gary Bennett
History
9th April
With April 10th marking international Siblings Day, we caught up with former Bluebirds Dave & Gary Bennett...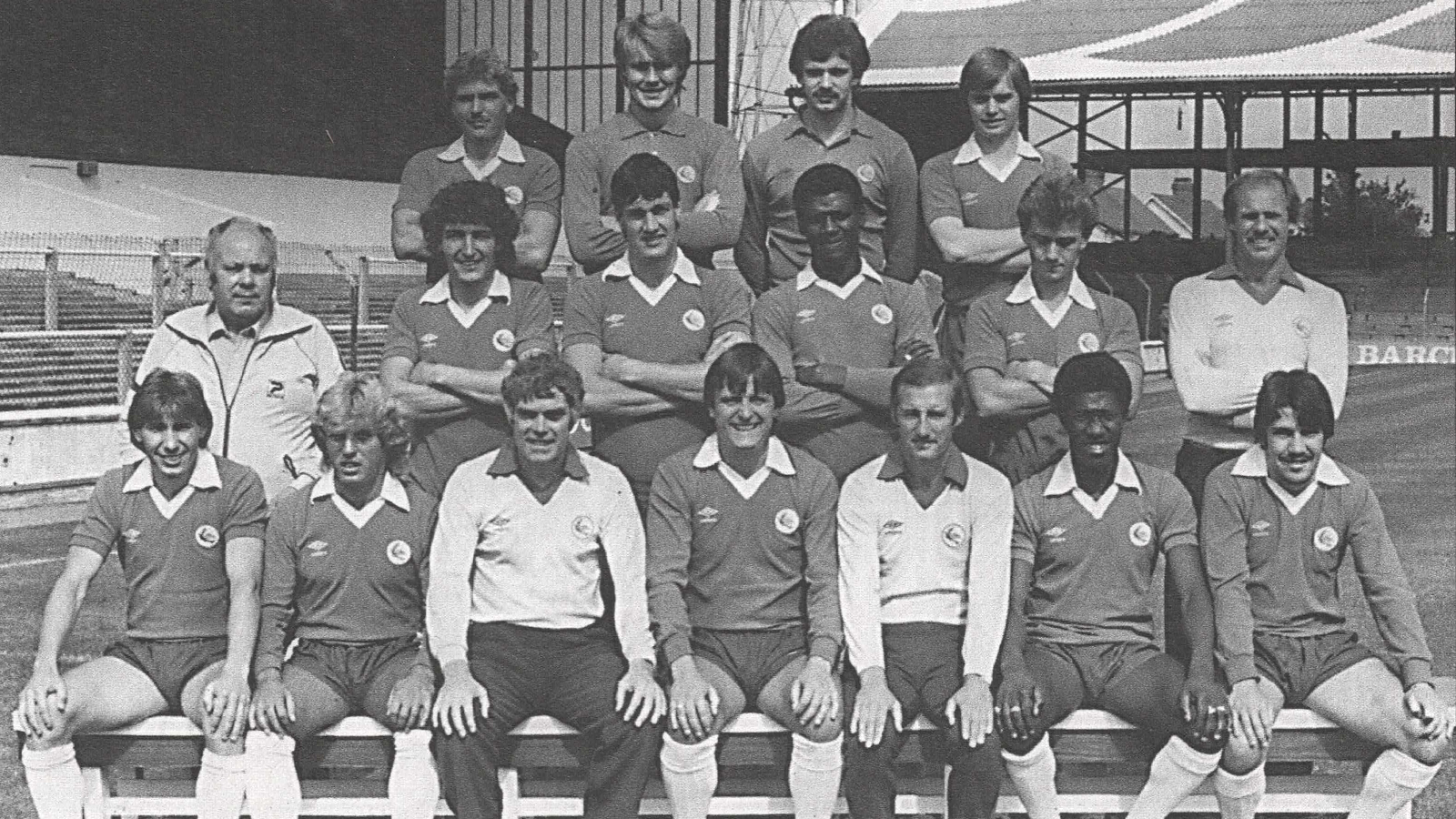 Born two years apart - in 1959 and 1961, respectively - before growing up together in Manchester, both Dave Bennett and his younger brother Gary were keen footballers from a young age. Spotted as a teenager by a club scout, the elder brother was the first to sign up for his local side, with Gary following a few years later.
Dave: "I played local football on a Saturday and Sunday. Then I represented my school before going on to play for Manchester Boys. I was one of the 12 to 15 who made it into trials for them, and that led to trials elsewhere. I ended up being asked to come and trial at Manchester City having been seen on trial with Coventry City!
"While I was on the trial with Manchester City I did some training with them, and then on the final day of that period I scored a hat-trick in a match they'd set up. From there, I signed a year-long contract, and would go on to start my career at the club.
"I was a local lad, and growing up you'd support either City or United. In the schools that I went to as a boy, people supported either club as they were both doing well at that time. Your milkman would be a Manchester United fan, while your paper-boy would support Manchester City!
"To play for your local club was a massive, massive thing in those days. Also being a black guy I felt that you didn't have to be good, you had to be excellent, when there were so few who made it at the top level as I was starting out."
Gary: "I started off at Manchester City, following in my brother's footsteps. I'd joined as a young man trying to make my way into the first team there, and eventually made the move to play for Cardiff City a few years later."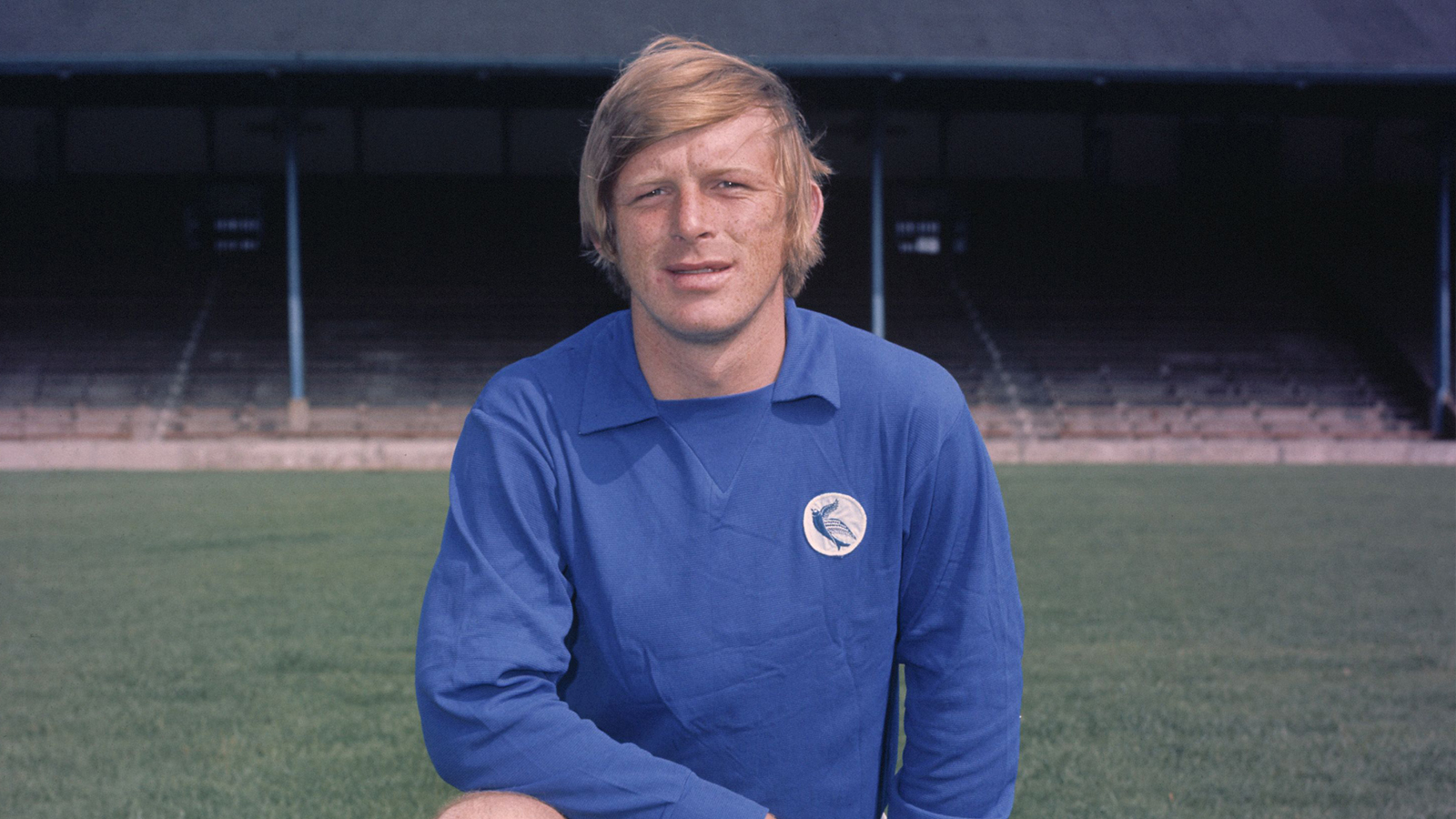 Former City defender Richie Morgan (pictured above) signed both Gary and Dave Bennett in the summer of 1981. He managed the Bluebirds from 1978-81, later serving as the Club's general manager.
The move to South Wales was suggested by Gary's former manager, who had been in contact with the Bluebirds, helping the young defender get a proper start to his senior career. Only a few weeks later, Dave would also transfer to play for Cardiff City, with the brothers settling in at Ninian Park in time for the 1981/82 campaign.
Gary: "My former manager at Manchester City, Tony Book, put in a good word for me with Cardiff City's Richie Morgan. He said it would be worthwhile to have a look at me playing, so I was invited down for a trial.
"I was about 18 or 19 years old heading down on a train to South Wales to take part in a game one night, against Wrexham I think. After the game I hopped back on the shuttle train to Manchester, and got in around midnight or early the next morning. That was my first real memory of Cardiff City!
"After that trial I was offered a contract, and my brother joined me maybe a few weeks later! He'd been doing well at Manchester City, and there was an opportunity to come to Cardiff City, so he signed too."
Dave: "I was playing for Manchester City and joined Cardiff City after being asked if I was interested by Manchester City's Chairman. I'd initially signed on a loan period, which ended up with me staying there as a permanent signing.
"I'd joined because my brother had recently signed for the Bluebirds, having been released by Manchester City previously. I knew that the change from First to Second Division would be maybe perceived as taking a step backwards, but I wanted to see what I could do to help out my brother's side, and so I made the move.
"It turned out to be one of the best moves I ever made."
Gary: "We soon found somewhere to settle and live in South Wales. There was another player who was formerly of Manchester City, a lad called Paul Sugrue. We knew him quite well beforehand, and I'd been looking for a place to live with him in the area, before moving in above a dentist in Dinas Powys!
"When my brother came a little later on, he joined us there, before getting his own place also in the village."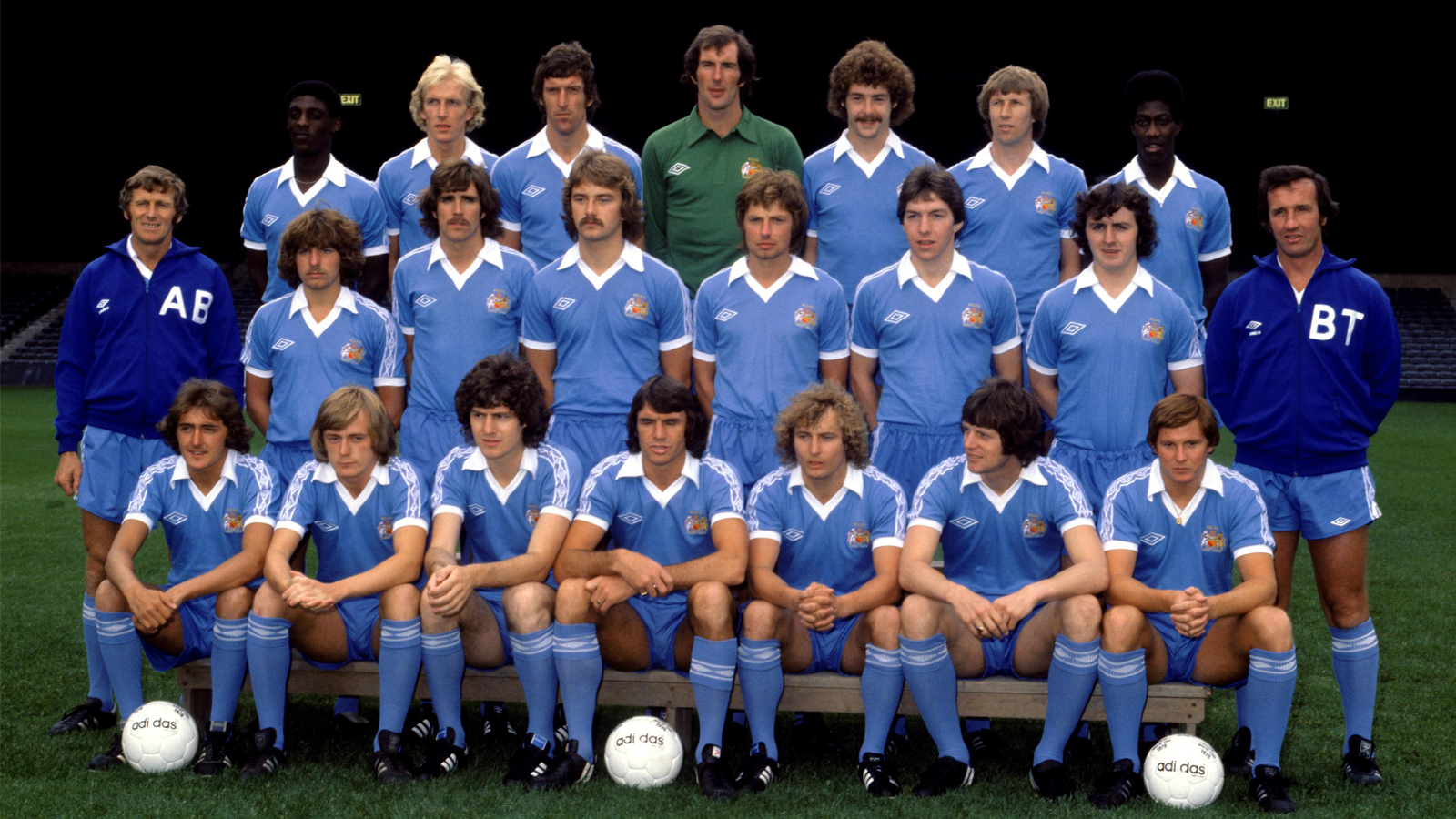 Tony Book (middle row, first on left) managed the Citizens between 1973-1979. He played a big part in getting a then-19-year-old Gary to sign for the Bluebirds in 1981.
Despite the change of scenery, Dave and Gary settled in quickly, and relished the opportunity to play in a City that - similarly to their hometown - they felt was driven by its passion for sports.
Gary: "When I joined the Club it was very easy to fit in. Characters like Ron Healey, Rod Thomas and Phil Dwyer were all there in the squad, and you had some younger players such as myself, like Linden Jones, Tarki Micallef and Paul Giles. The mixture of young and old was great in the changing room."
Dave: "At that time, Cardiff's rugby union were in the middle of a transition, so it felt like Cardiff City really took centre stage, as the Club was doing well.
"Personally, looking back at that time I suppose my brother and I were breaking some barriers in the City of Cardiff, as I found out that there hadn't been many black players representing the City in either rugby or football. We both made friends with plenty of dock workers from Tiger Bay, who crossed that bridge and would start to make the trip into town and towards Leckwith to watch City play at Ninian Park.
"I suppose it may have been a turning point of sorts, though I only realised certain developments when looking back on my time with Cardiff City. I'm immensely proud of my time spent there."
Gary: "I felt that we brought some diversity to the side, being two brothers who were young and also black footballers, which wasn't as common as you see now. People were excited to watch the team play what I always thought was entertaining football, and it drew in a more diverse crowd on Saturdays. We felt like we were drawing crowds from all around the City."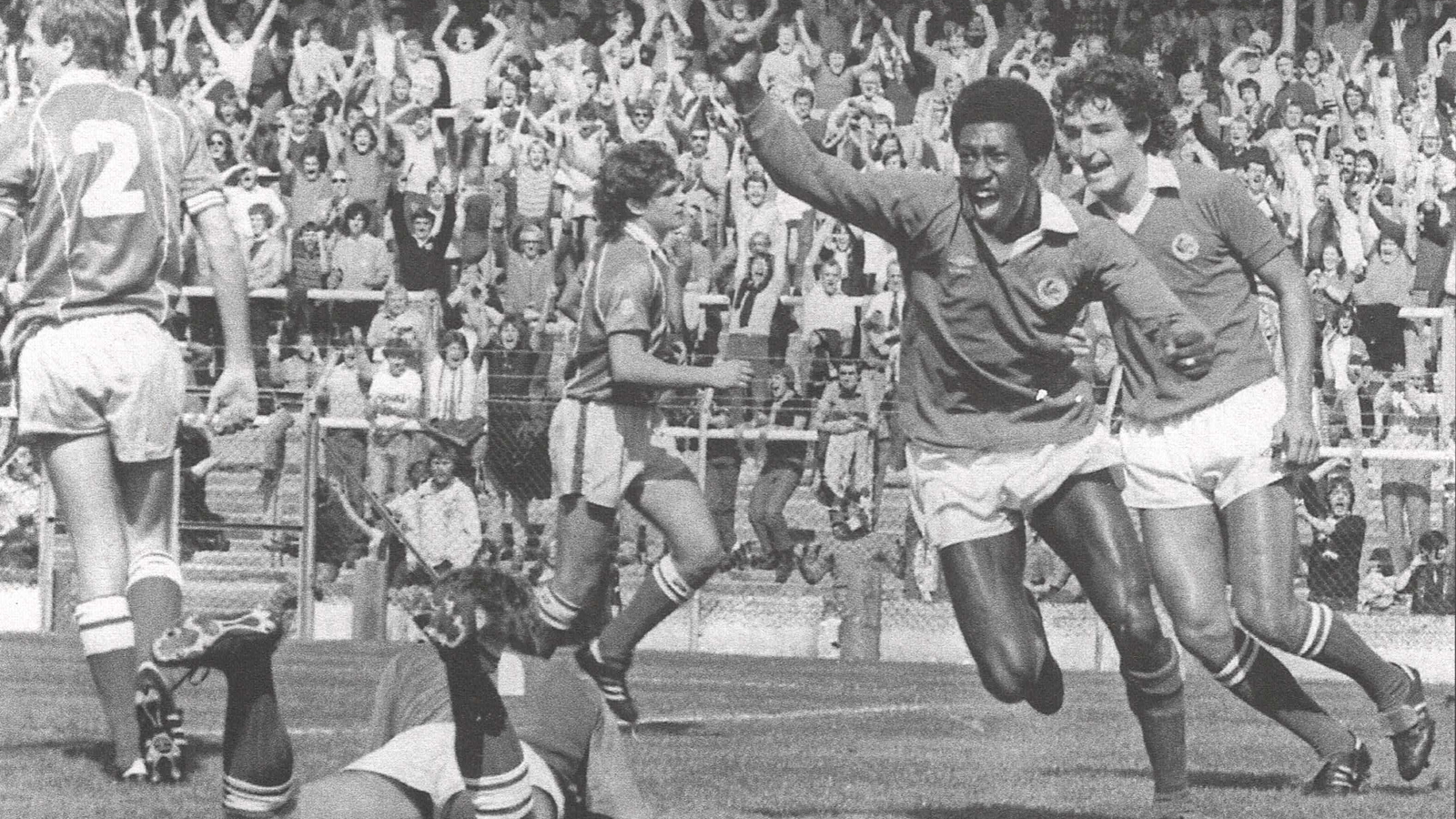 Despite relegation to the Third Division at the end of their first campaign as Bluebirds, the pair both played a key role in his side's immediate return to their previous spot, winning promotion at the end of the 1982/83 season, scoring 20 league goals between them in that campaign.
Dave: "We had a great team during that promotion year. Jeff Hemmerman had a great season for us, and he was joined up top by a top professional in Bob Hatton.
"We had that grit and flair which really worked well for us. John Lewis would put in some big tackles and my brother would make some big runs from the back that other teams couldn't handle. It really drummed up the support, we were playing for a booming Club that was ready to go places."
Gary: "It was a great learning curve for me in those early seasons. Of course my first season there ended in relegation, but Cardiff City gave me my league debut. They're the Club who laid the foundations for my career in the game, which I'm thankful for.
"I learned a lot. When Len Ashurst came in he really got us playing well, and turned us around so that we could get that promotion the next season.
"Being young and playing alongside some now-legendary City players was a fantastic experience."
Dave: "I developed from playing up front to on the right-wing during my time with the Bluebirds. The main reason was that I'd been recently tackled from behind while playing up top, which was allowed back then!
"I'd miss the odd game to injury, from say a sore ankle left from a hard tackle. Richie Morgan looked upon my situation and thought I was a valuable player, and then when Len Ashurst came in he put me out wide so that I could look after myself a bit better.
"The situation was, as they'd say, 'let them know you're there', so some of the tackles really were quite ferocious and over the top. You couldn't be as effective if you were limping around the pitch, so it was a smart move to play out wide.
"You learned your trade then. Some games you might not get a kick of the ball, so you'd drop back to help your full-back in defence. It's important to be a team player, no matter where you're playing."
Gary: "I was a ball-playing centre-back who'd love to break forward with the ball at my feet. I was able to get on the scoresheet quite a bit for a centre-back, which I always thought excited a lot of the supporters. I felt that with the young players in the squad it presented a newer style of playing."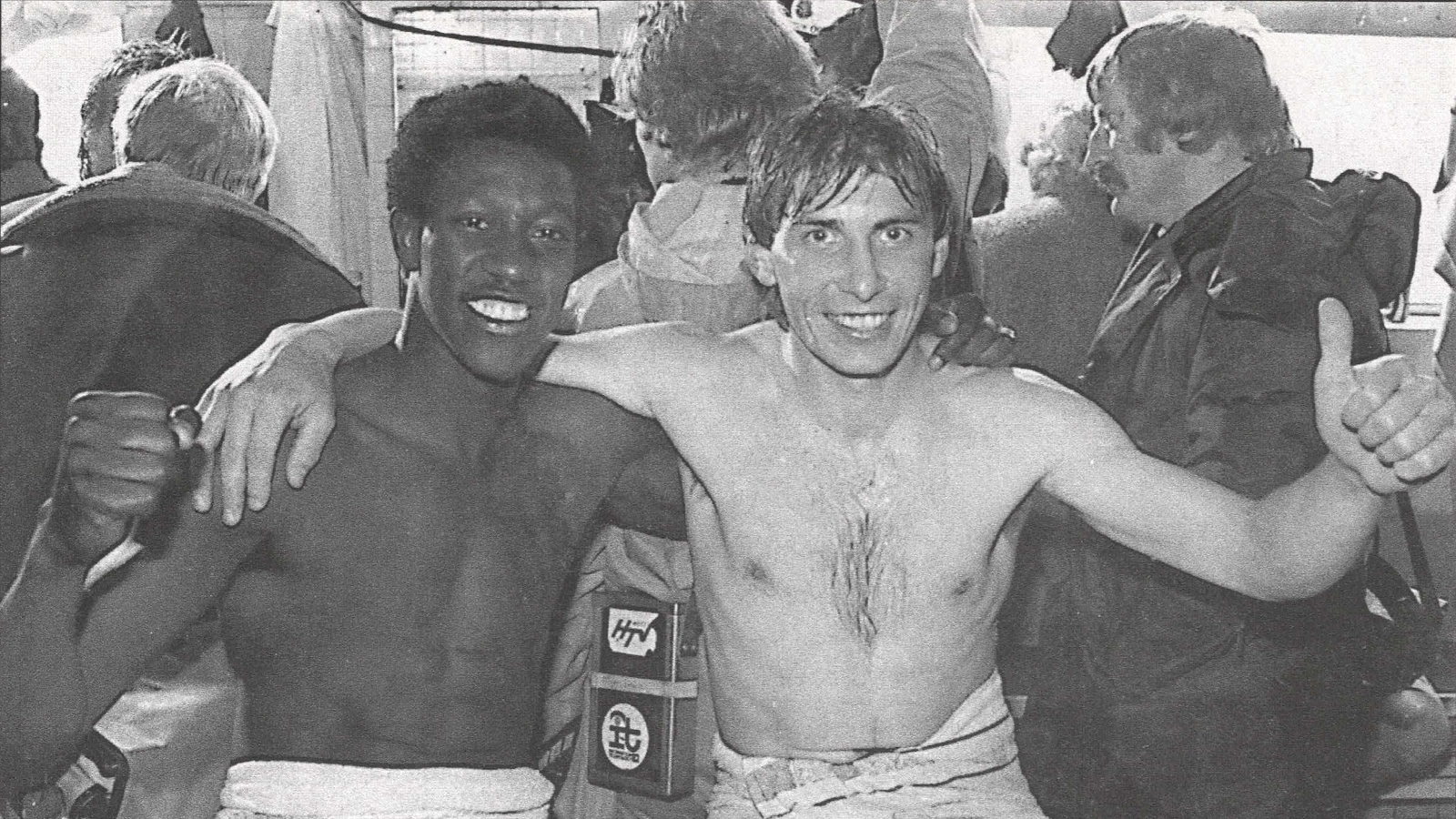 Above: Both goalscorers against Orient on May 7th, 1983, Dave Bennett and John Lewis celebrate promotion to the Second Division following an important 2-0 victory at Ninian Park.
Departing the Club following promotion, two years and 76 appearances for the Bluebirds, Dave moved to play for Coventry City. The winger would go on to enjoy a six-year stint at Highfield Road, putting in a Man of the Match performance while winning the 1987 FA Cup Final.
Gary, meanwhile, remained in South Wales until 1984, when he departed for First Division club Sunderland, after three years and 87 league appearances for the Club where he had kicked off his career. The defender made over 400 competitive appearances across 11 years for Sunderland, including famous famous runs in both the League and FA Cups. 
With both siblings having enjoyed great success playing football separately, their joint fondness of having played on the same side at Cardiff City is still clear.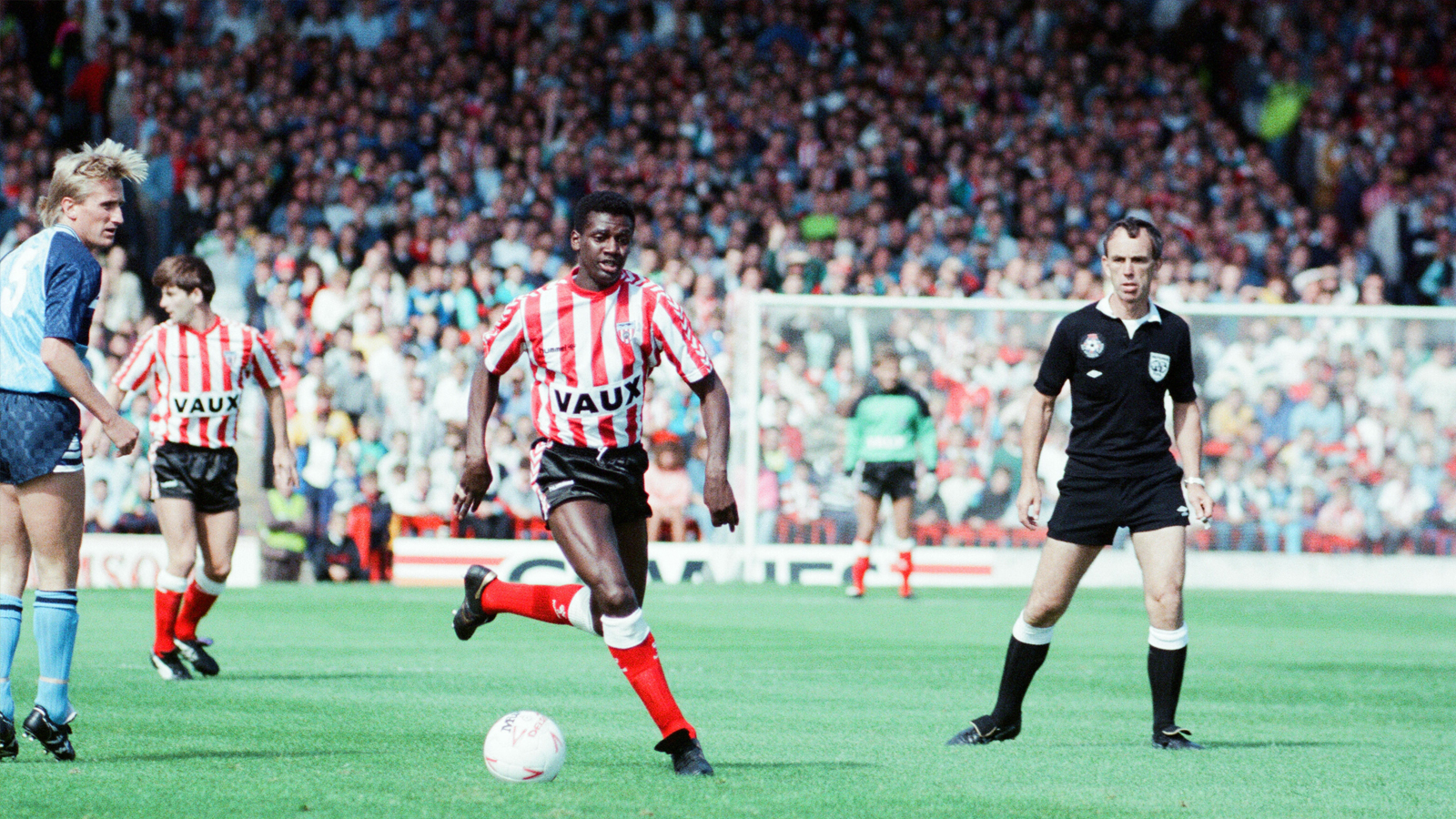 Gary: "It helped me to settle down, having him around and there with me. It was all new to me, just starting out my career and looking to make my competitive senior debut."
Dave: "It was special. We'd always laugh at each other and question each other on the field. We were competitive in the sense that we wanted to do well, and had the attitude that 'you'll always look after me and I'll always look after you'.
"We'd be honest with each other after the game, giving advice or judging how we'd both played. You'd encourage each other in more ways than one, but at the same time it would be coming from a place of honesty. 
"It's always about getting the best out of each other, and by doing that we'd do our best for the team. It was good to have that influence, because it made the changing room a good place to be for everybody."