City History | Player Focus: Roger Gibbins
History
14th April
Catching up with the former City midfielder, who discusses two stints at Ninian Park, playing overseas, and his experiences playing against Friday's opponents...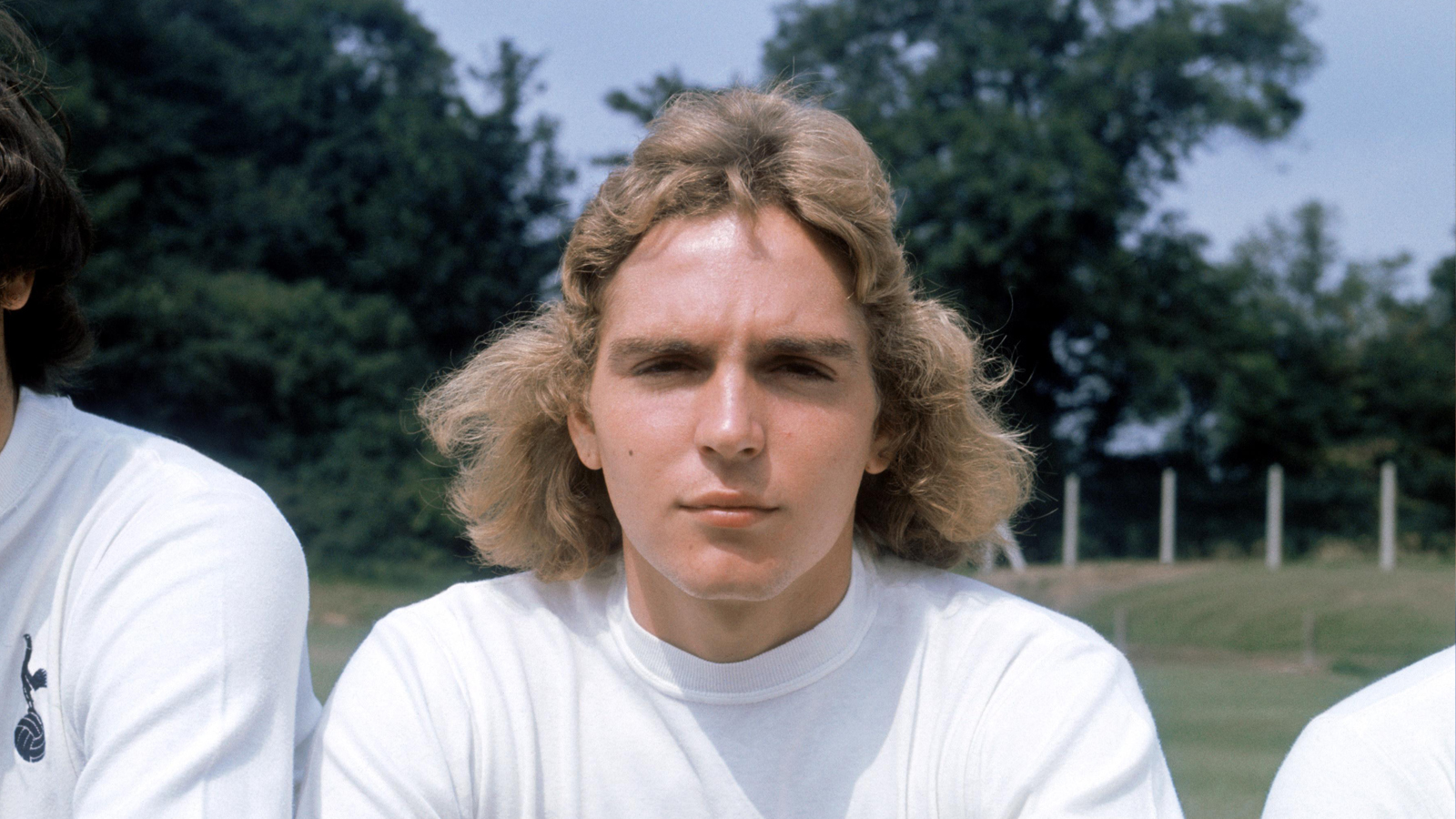 Born in 1955 and raised in Enfield, North London, Roger Gibbins knew he wanted to be a footballer from a young age. Supported by his father, Eddie - himself a former player for Tottenham Hotspur - Roger made his first steps towards that goal as a teenager playing at school level.
"I was born to a Tottenham-supporting family," began Roger. "I first played football as a schoolboy, and always wanted to be a footballer. By the time I was 14 years old, I had the opportunity to go to train with Spurs a couple of times a week.
"These were in the days before academies as they are today, and players were found through scouts going to watch school teams. I was seen and invited along to training on Tuesdays and Thursdays at their ground. They were my first steps into my career, before then signing as an apprentice, which got me up and running.
"My Dad had played for them just before the Second World War, and had taken part in the non-league matches they'd organised during wartime as well. He played four matches in the league for them, and went to work for the club after he was forced through injury when he was about 30.
"He went and managed Hayes in the Isthmian League for a few years when I was a young man. I used to go down there for their home matches.
"In those days in non-league football, the hosts would put on a post-match meal for both sides. So you'd have all of these players kicking the life out of each other for 90 minutes, and then they'd all sit together for a meal on these long tables in the clubhouse afterwards!
"I was only young, but I picked up on the matchday preparations that these players took part in, so it did teach me a fair bit before I properly started out as a player.
"I played for a number of schoolboy sides, from Middlesex to London and more. We had a good side with Middlesex, and a lot of the boys there ended up moving to play for big clubs like Arsenal, while I went to Spurs.
"After one match, my Dad pulled me aside and told me that there had been about 10 clubs interested in me. But as he said at the time 'I didn't tell you because I knew you'd still want to go for Tottenham', and he was right! He'd always be bellowing from the sidelines if he felt that I wasn't working hard enough. It really taught me the importance of putting your all in and how far hard work can get you. You get out of the game what you put into it."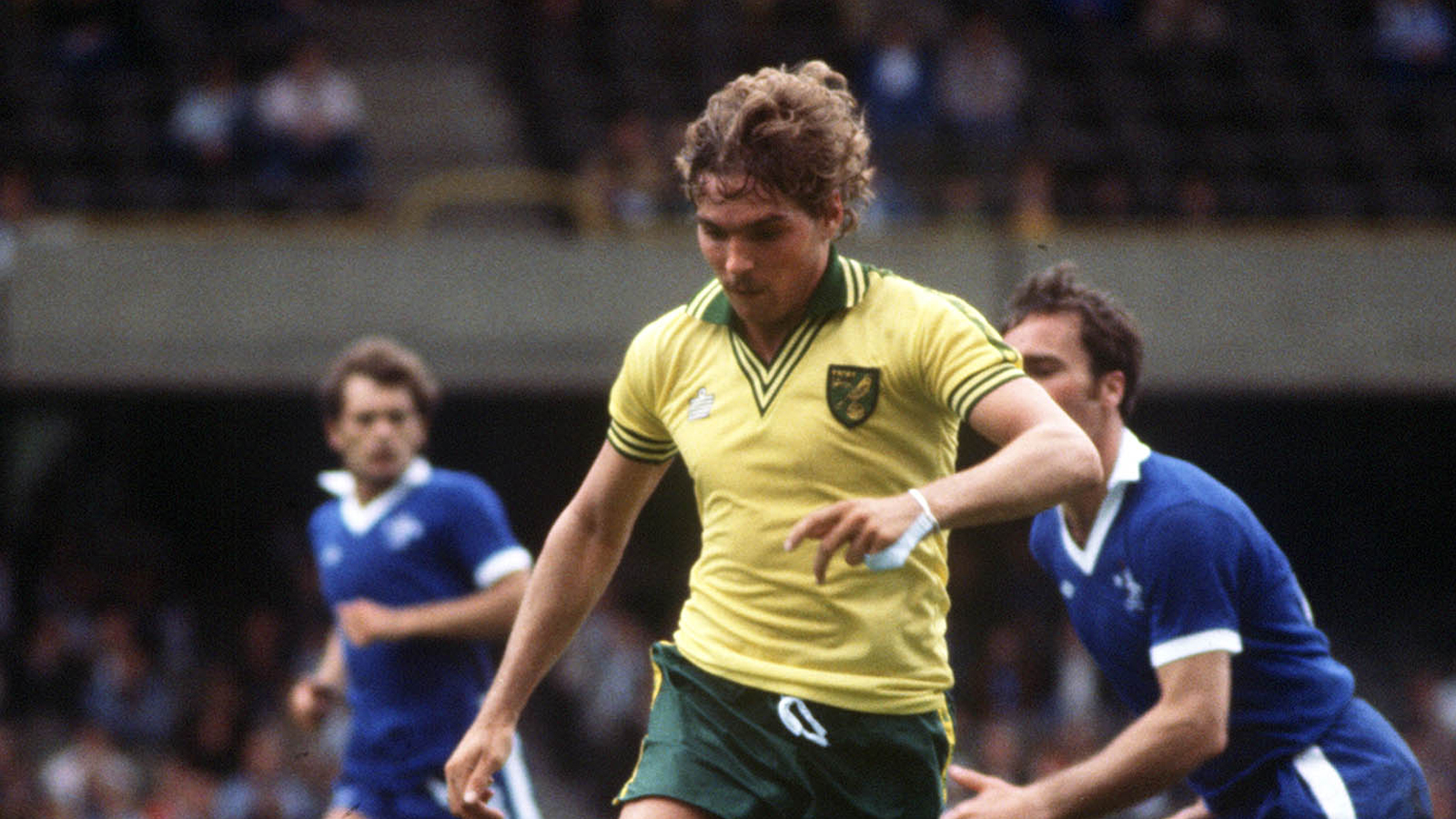 Following his time at Spurs, Gibbins made the move Oxford United, where he made his senior debut in the Football League in 1975. He made a transfer to the First Division's Norwich City one year later, before the midfielder would eventually travel across the pond, where a new challenge was waiting for him...
"I'd left Tottenham for Oxford United, where I'd had a start to playing in the Football League," he continued. "From there, I went to play for Norwich City, where I was playing at the highest level that I did throughout my whole career, in the top flight.
"I'd played about 20 games one season, and it was around February when the manager, John Bond, called me in and out of the blue said that there was a team in the North American Soccer League called the New England Tea Men who were interested in me going out there to play for them.
"The manager there was Noel Cantwell, who was a former West Ham and Manchester United player. John had previously played for West Ham too, so they knew each other and that's how my move came about.
"It was a tough one, because I was just starting to build up my career when this opportunity in America came up. New York Cosmos were selling out their 77,000 seater stadium every week, and New England were a new team. It took me a few weeks to make my mind up, but I eventually decided to go out there, thinking that whether I loved it or hated it I could still come back home.
"It was a great experience, but after about two seasons out there I was missing the game as it was played back home. Pelé had just retired, so I missed out on playing against him!
"It was a win-win, really, playing out there for two years before coming home for three enjoyable years with Cambridge United."
Having returned to play in his home country, three years would pass before Roger would make the move to South Wales, when in 1982 he joined Cardiff City. Joining the recently-relegated Bluebirds, the midfielder was about to play a key part in their return to Division Two, being ever-present throughout the 1982/83 campaign.
"Incidentally, when I was at Tottenham, Jimmy Andrews had been there too with the youth sides," Gibbins reflected. "Years later and unbeknownst to me, when I was in America, he'd become manager at Cardiff City and had at one point tried to sign me!
"It was really strange when I found out years later, as it could well have meant that I'd have joined Cardiff City much earlier than I had ended up doing.
"A few years into my time with Cambridge, City's new manager at the time, Len Ashurst, had a scout who lived near where I was playing. I met Len and liked him immediately. He had a reputation as a rather hard sort, known for taking his players for weekends up cold mountainsides when he was managing Sheffield Wednesday and so on! He offered me a place at the club and an opportunity to play regularly, and I took it.
"There was something about the Club, and Ninian Park in particular. I was sat down in the office and looked over the pitch, and could see it was a proper ground.
"I knew that things were different right away as I crossed that bridge over into South Wales. I'd been living in Cambridge for three years, so hadn't seen a hill in ages, let alone a valley! There was something about it that appealed to me, and I've not left the place 39 years later."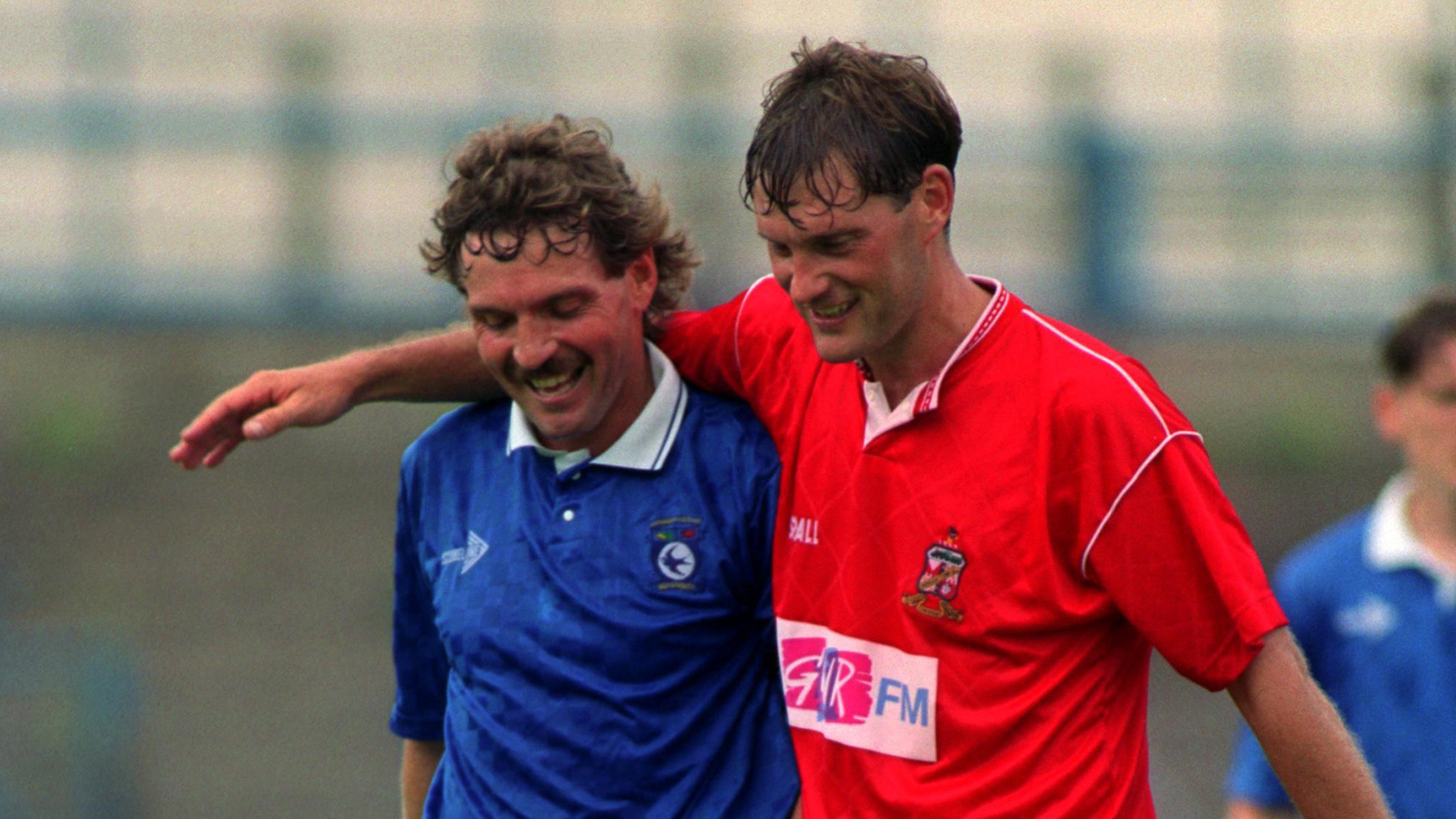 "When I came back to play for the Bluebirds in 1989, it was one of the biggest thrills of my career." he explained. "I'd never left the area because I'd been playing for Newport County under my former teammate Jimmy Mullen, so Ninian Park always felt like it was just down the road.
"Frank Burrows gave me the opportunity to join City, so I came back and it was brilliant. We had a good team and Frank was a terrific manager.
"When I rejoined in March 1989 there were just over 10 games remaining in the season and we were a bit lower than we'd have liked to have been in Division Three. 
"I'd been a substitute in my first games back, and we needed a few decent results to keep us up at that point. We went up to Bramall Lane to play Sheffield United, who were first or second in the table and pushing for promotion. 
"They had Brian Deane up front, who was a nightmare to deal with. Anyway, when we arrived I was called in by Frank, who told me that I was going to start that night. He changed the formation up a bit so that it was a back three, with myself acting as a sweeper, in with Terry Boyle and Nigel Stevenson.
"Sheffield were probably expecting to walk all over us, but we dug in, battled, and won it 1-0. We stuck in with a few more results, and managed to stay up at the end of that campaign.
"We were relegated the following year, but it felt right that before I left the Club, City had been promoted again as they did in '93."
With a total of almost 300 league appearances for Cardiff City across two spells at Ninian Park, Roger left the Club for a final time as a player in 1993. Now looking forward to City's match on Friday against Reading as a supporter, the Enfield-born Bluebird recalled his run-ins with the Royals.
"Elm Park was always a tough old place to go, and we always had a battle against them," Roger explained. "In our promotion season in 1982/83 they were a struggle to go up against, despite us going up as division champions and them getting relegated that same season!
"In a few ways City and Reading are quite similar in the way that they've always battled to get where they want to be.
"I remember those old meetings fondly, and the feeling of playing on your home turf is always a special one, especially when you love the club that you're playing for."