City support Football v Homophobia
Club News
16th February
At our match against Reading, Cardiff City Football Club are showing their support for the Football v Homophobia campaign. 
Football v Homophobia is a campaign that exists to challenge discrimination based on sexual orientation, gender identity and expression at all levels in football.
During February each year we hold a Football v Homophobia Month of Action during which we ask football to come together and take action to challenge homophobia and make football more welcoming for LGBTQ+ people. 
At the beginning of this year we saw an increase in homophobic chanting and abuse in professional football. At several points the chanting was so loud, it was audible on television coverage of matches. In 2023, we'd like to see no homophobic abuse from fans, and where fans hear it, we'd like them to challenge it or report it. 
Last year in Wales and England hate crimes targeting people's sexual orientation rose by 42% and hate crimes against transgender people rose by 56%. If reported to police, homophobic and transphobic abuse at football can be prosecuted as a hate crime.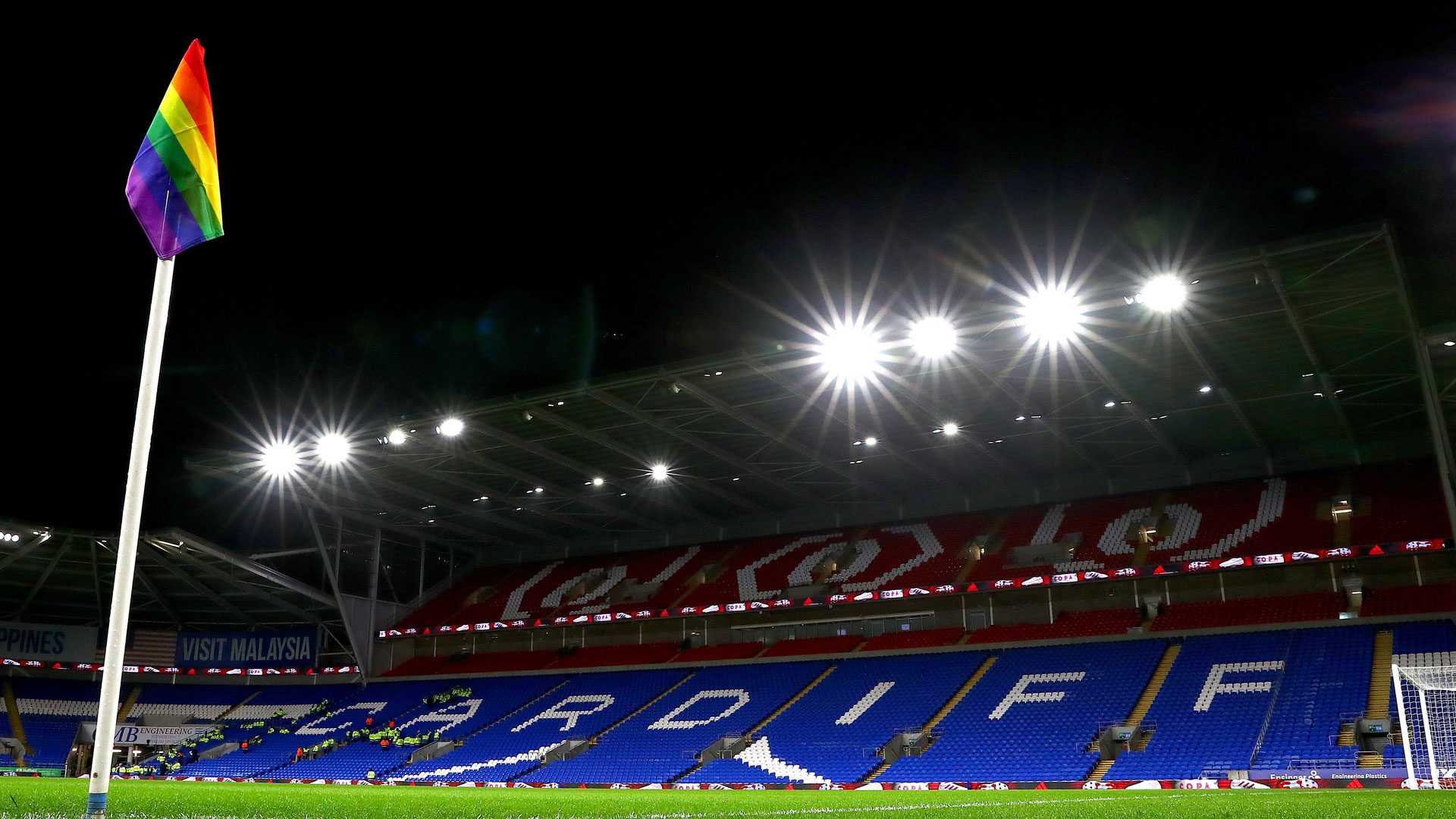 Hearing homophobia at football matches makes LGBTQ+ people and our allies feel unsafe and unwelcome. That shouldn't be happening in 2023. 
Here in Wales, the Welsh Government launched its LGBTQ+ Action Plan this month, with the aim of creating a country where LGBTQ+ people are safe to live their lives authentically. Football can play its part in that, but change will only happen through education. 
There are some important things football supporters can do to help make a difference: 
If you hear homophobia, challenge it if you feel comfortable and safe to do so. If not, report it. 

Talk to other fans about homophobia in the game and encourage them to become allies of LGBTQ+ people by calling out homophobia or transphobia and reporting it. 

If you're a parent, guardian or carer or work with young people, lead by example. Be considerate in the language you use, call out homophobic and transphobic language amongst young people, talk to young people about the value of diversity in the game and how it can only be achieved if everyone feels welcome and included. 
For more information, click here to visit the Football v Homophobia website.