Club Connections: Bluebirds & Terriers | Anthony Pilkington
History
29th April
As the Bluebirds prepare to welcome Huddersfield Town to Cardiff City Stadium on Sunday afternoon, we caught up with Anthony Pilkington, who represented both clubs.
Having started out his youth career with the likes of Preston North End, Manchester United and Blackburn Rovers, Anthony impressed during a spell at Atherton Colleries, so much so that he signed for Stockport County. There, he continued to show his potential and was part of the side that won the League Two Play-Offs in 2008.
Signing for Huddersfield Town in 2009, Pilkington joined a talented Terriers squad who targeted promotion to the Championship.
Alongside future Bluebirds Lee Peltier and Alex Smithies, Anthony played a part in finishing sixth in his first season at the John Smith's Stadium, losing out in the Play-Offs to Millwall. Town followed up with a third place finish the following year, but were defeated in the Play-Off Final by Peterborough United.
Despite narrowly missing out on promotion, Anthony looks back at his time with the Terriers fondly, stating: "I loved my time at the club. I always look back and think, of all the clubs that I played for, it was probably the one club I enjoyed the most.
"Everyone just got along really well, it was a really good place to play and a really enjoyable atmosphere. We had a really good team and I don't know how we didn't get promoted, but I don't think it was a failure because you look back at some of the clubs that were in the league at the time, like Southampton, Leeds United, Sheffield United; there were some really big sides there.
"My time at Huddersfield really propelled my career. Unfortunately, I got injured in my last game for the club, but I did enough that Premier League clubs took note and Norwich came in and signed me. I owe a lot to Huddersfield because they helped propel me into the things that I went on to do."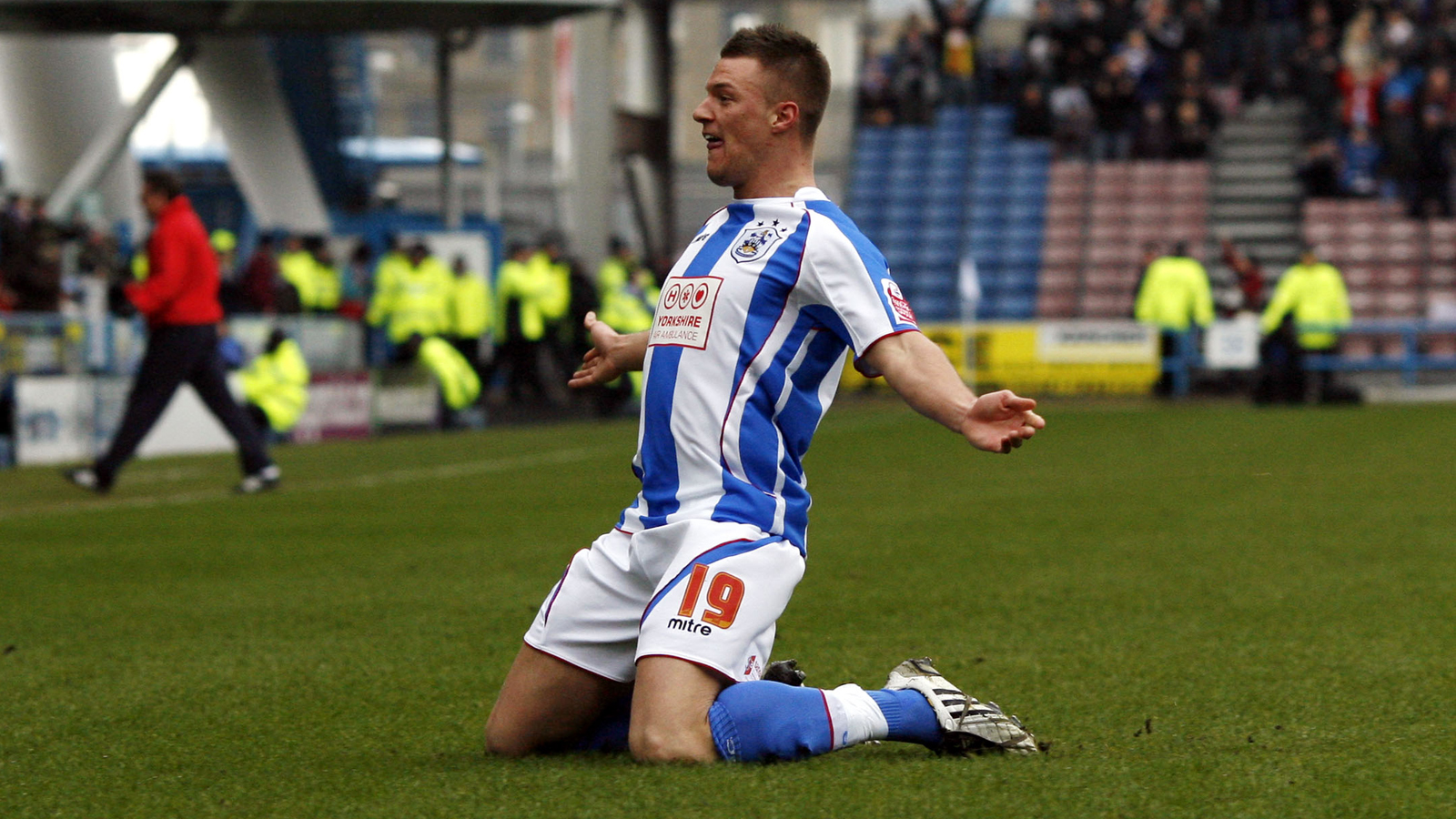 After signing for Norwich City in July 2011 for a reported fee of £2 million, Anthony made his Premier League debut against Wigan Athletic on the opening day of the season. In his first season in the Premier League, the attacker scored eight goals.
He went on to have another proud moment in November 2012, scoring the winner against his former club, Manchester United.
During Anthony's time at Norwich, the Canaries battled against relegation but dropped down to the second tier in the winger's final season at the club, before he signed for Cardiff City.
His second season with the Bluebirds was his most productive in terms of goals, as he was moved into a striker role by Russell Slade and finished the year as the Club's top scorer with nine strikes.
However, in his final full season in the Welsh capital, Anthony played a part in the Bluebirds' promotion to the Premier League, scoring crucial goals against Sunderland, Leeds United and Sheffield United.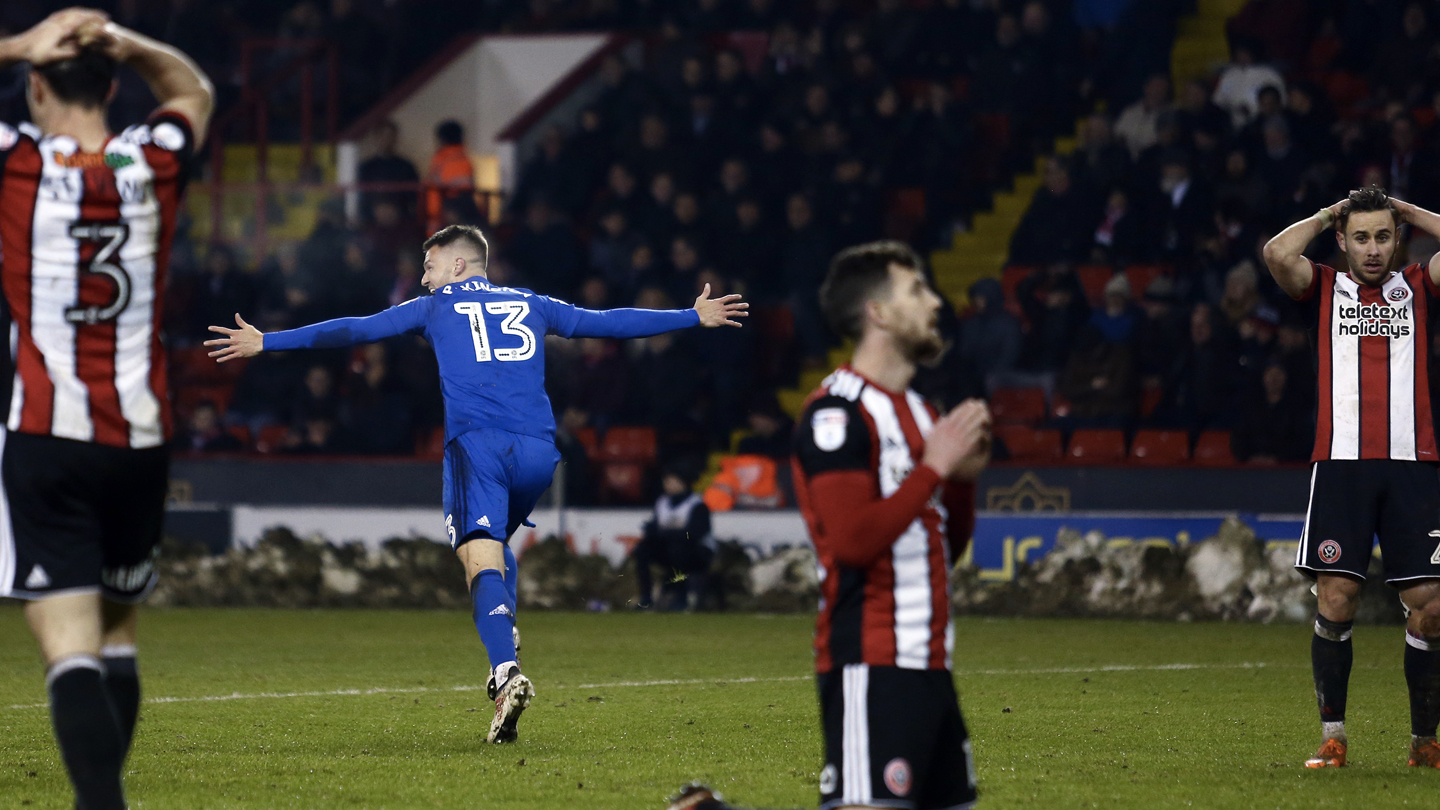 Looking back at the Club's promotion, Anthony stated: "Getting promoted is the biggest memory for me. It was a difficult time originally, because at the start of the year, I got injured in pre-season and the boys started flying.
"I had to play a lot of U23's football and I kept my head down and worked hard. I knew that ultimately, at some point in the season, I was going to be needed.
"I kept working hard and made sure that when I played U23's football, I scored a lot of goals, so over Christmas time, when the team was struggling, I think the fans demanded for me to come back in and play some games.
"When I did, I scored some crucial goals that season and we went on to get promoted. I can say that I played a part in that, and it was a great set of lads, just like we had at Huddersfield. To be able to play a part, when I look back, it was a really fond time in my career."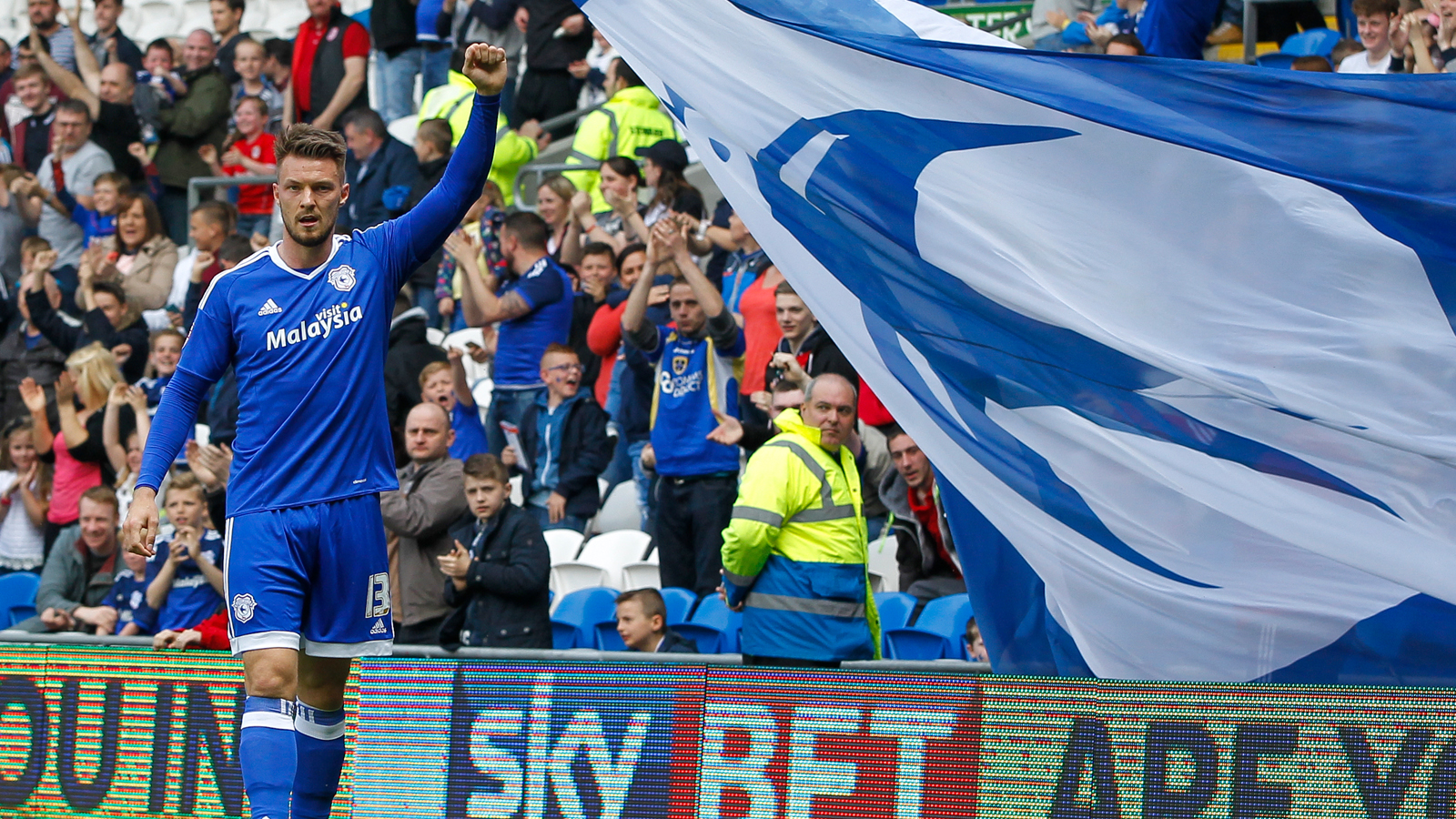 Having made 103 league appearances for City, scoring 20 goals, Anthony moved on in 2019, going on to represent Wigan Athletic, East Bengal and Fleetwood Town prior to his retirement last year.
Anthony concluded: "I was quite lucky in that I can't think of a club I played for where I didn't have a really good relationship with the fans. They saw that I gave everything in a game, worked my socks off and gave, so I think every set of fans could appreciate that.
"Exactly like my time at Huddersfield, I got on really well with the Cardiff City fans and I think they were disappointed to see me leave. I was there for four years and I really enjoyed my time in Cardiff. It was a time in my career that I'll always remember."