David Livermore: My debut at Ninian Park was quite the experience!
History
23rd December
Cardiff City Assistant Manager David Livermore discusses life in South Wales, his relationship with Neil Harris and a memorable debut at Ninian Park...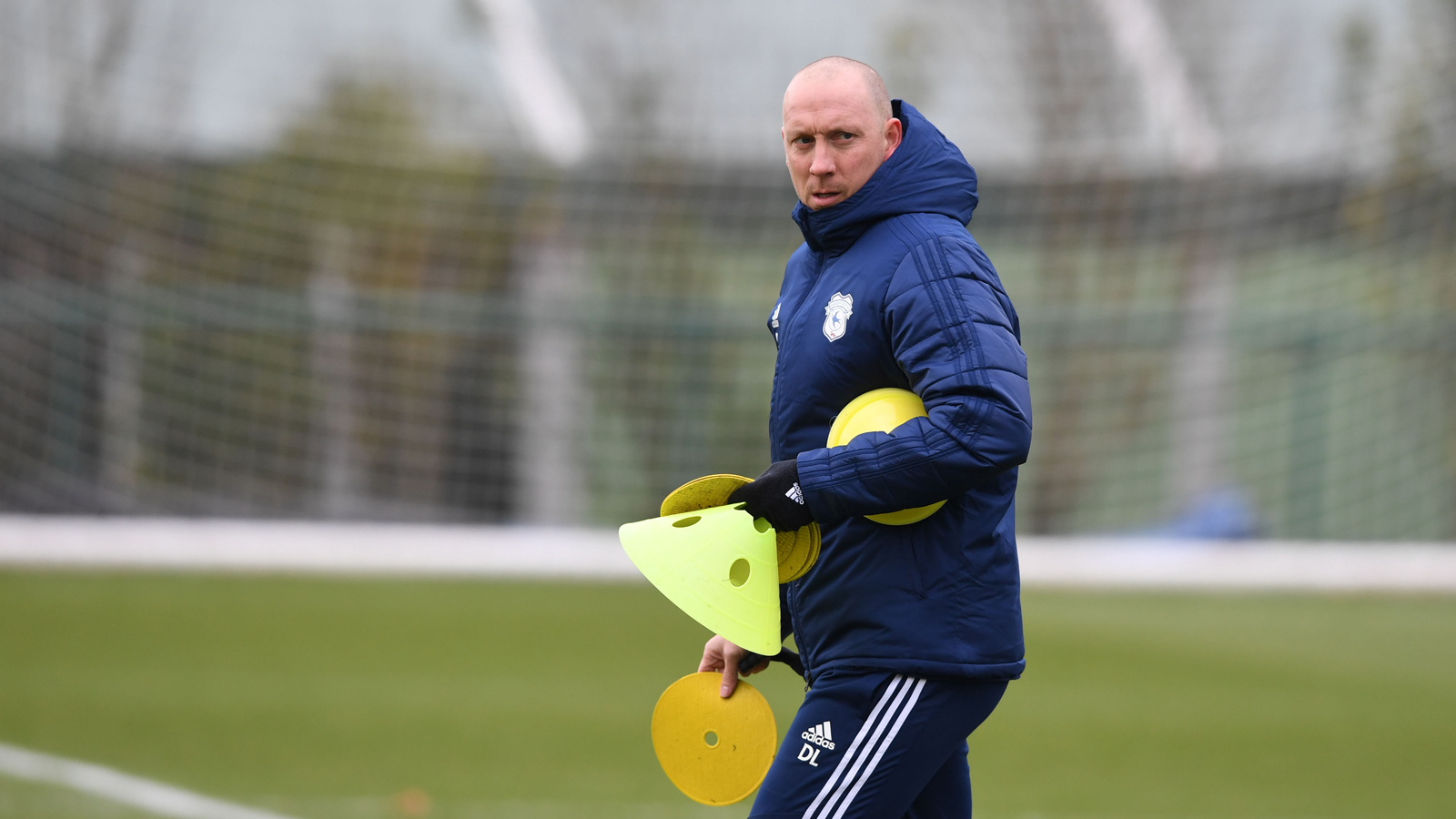 Some managers will impose immediate wholesale changes when coming into a new club, but Neil Harris kept it very simple. He looked forward to working with the core of the existing backroom team at Cardiff City FC, but he wanted to have his trusted, long-time assistant and confidante David Livermore alongside him. 
Having first met as players at Millwall back in 1999, David and Neil were team-mates for five years before the latter spent a short loan-term with the Bluebirds prior to a permanent switch to Nottingham Forest in 2004. David stayed at the Den until 2006 (having played for Millwall against Manchester United in the 2004 FA Cup Final at the Millennium Stadium), prior to moving on to Hull City, Oldham Athletic (loan) Brighton & Hove Albion, Luton Town (loan) Barnet and eventually Histon FC who were then playing in what's now known as the National League North. 
It was at Histon that David cut his managerial teeth in 2010 as a 30-year-old player-manager and also the place where he and Neil began talking more about their futures in coaching (Neil would often check out Histon's matches when games didn't clash with Southend United's, his final home as a player). They would soon end up back at Millwall together (David as Under 18s manager, Neil in charge of the Under 21s), before Neil took the role of permanent First Team Manager with the Lions in 2015 and installed David as his Assistant. 
With both leaving the capital of England for the capital of Wales in November,  David has been relishing the fresh new challenge, and the experiences that have come with it...
"It's been a really enjoyable few weeks," David began. "First and foremost, we've been made to feel very welcome which has made the transition much easier. 
"The staff have been excellent, and the players have responded very well to us which is hopefully showing on the pitch. 
"We'd been told some good things about the staff that were here and that's all been proven and spot on. We've been really happy with the staff and are working very well together. It's proving to be a very enjoyable experience with all the staff that we're working with." 
It's not just the Club that the assistant manager has enjoyed getting to know, however, but the city of Cardiff itself, as well as the people within it.
"I've really enjoyed the time I've spent here," he continued. "You're never sure what you're going to find when you go to a new place, but I've been really pleased with what we've found in Cardiff. 
"The local community have been fantastic to us and we've some excellent players with some very knowledgeable staff.
"It makes everything smoother and results have also helped with that of course. But we know that there's a lot of work to do here and we've got to keep driving forward to progress and ensure that standards are met on a daily basis. 
"We believe that if they are kept then it'll come together on matchday."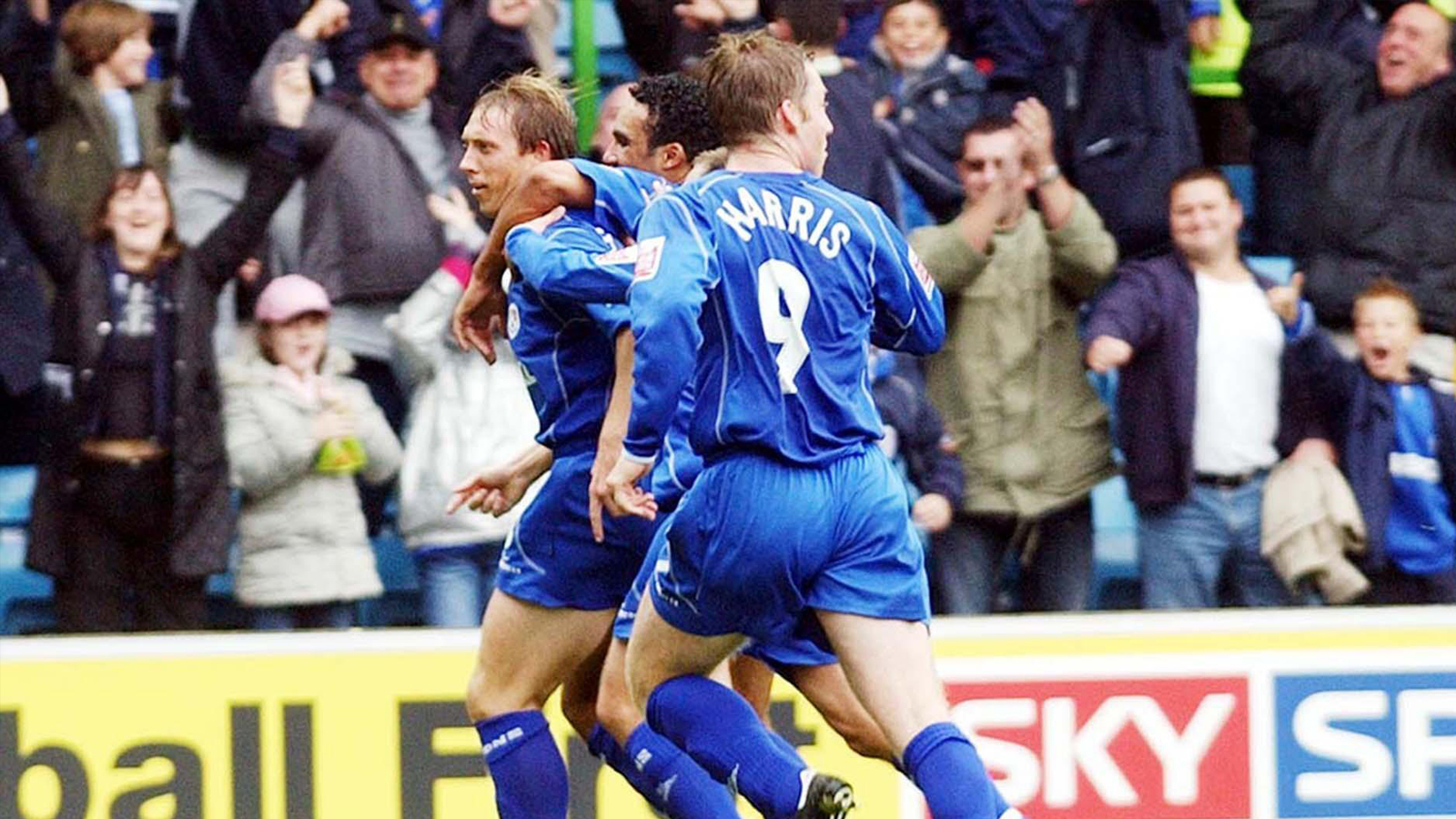 David Livermore celebrates scoring for Millwall against Nottingham Forest alongside teammate Neil Harris, October 3rd, 2004.
Having known and worked with Neil Harris for many years, David also recalls the beginning of their relationship, when the two were beginning their playing days at the Den.
"I've known Neil since I was 19, so that's 20 years," he explained. "We played together at Millwall for about six seasons and always stayed in touch after that despite our careers going in different directions. 
"I got my first managerial job at Histon Town when I was 30 and Neil was with Southend United at the time. 
"He was injured for a spell and would come down to watch a few of my games. It was always good to have his eyes on the games and bounce ideas off each other. 
"I ended up going to the Under 18s at Millwall and then Neil came in as Under 21s coach there after ending his playing career. 
"I'd assist him on his games with the 21s during that time and then when the opportunity came for him to take over as First Team Manager, he asked me to join him which was an easy decision for me to make. 
"We work very well together, and we've been numbers 1 and 2 ever since. His work ethic is relentless. He's always extremely focussed and works incredibly hard, on the training pitch and away from it. It's a real strength of his. 
"He's a very honest man and whilst you may not always like his honesty, you'll often leave his presence and reflect that he's right in what he says. 
"He treats people very well and he's a players' manager with very strong people skills. He looks after his players and staff but expects the players to do the right things in return; he believes in integrity off the field and wants people to respect each other. 
"I'd say they are his core values and it's never just about words." 
Concluding, David remembers a personal link that he has with Cardiff City from when he was starting out and playing for Millwall... 
 "I made my debut against Cardiff City for Millwall at Ninian Park," he recalled. "It was quite the experience! 
"I always enjoyed those games, because I think both clubs have those working class roots. It was always very tough playing at Ninian Park, and it's great to be back in Cardiff now in this role. 
"I went to the Wales vs. Hungary game last month, which was a fantastic experience for us, seeing the stadium full and in great voice. It's been an excellent experience so far and I'm really enjoying it."