Foundation | Cardiff Community Cohesion Cup returns for 2022
Community
13th December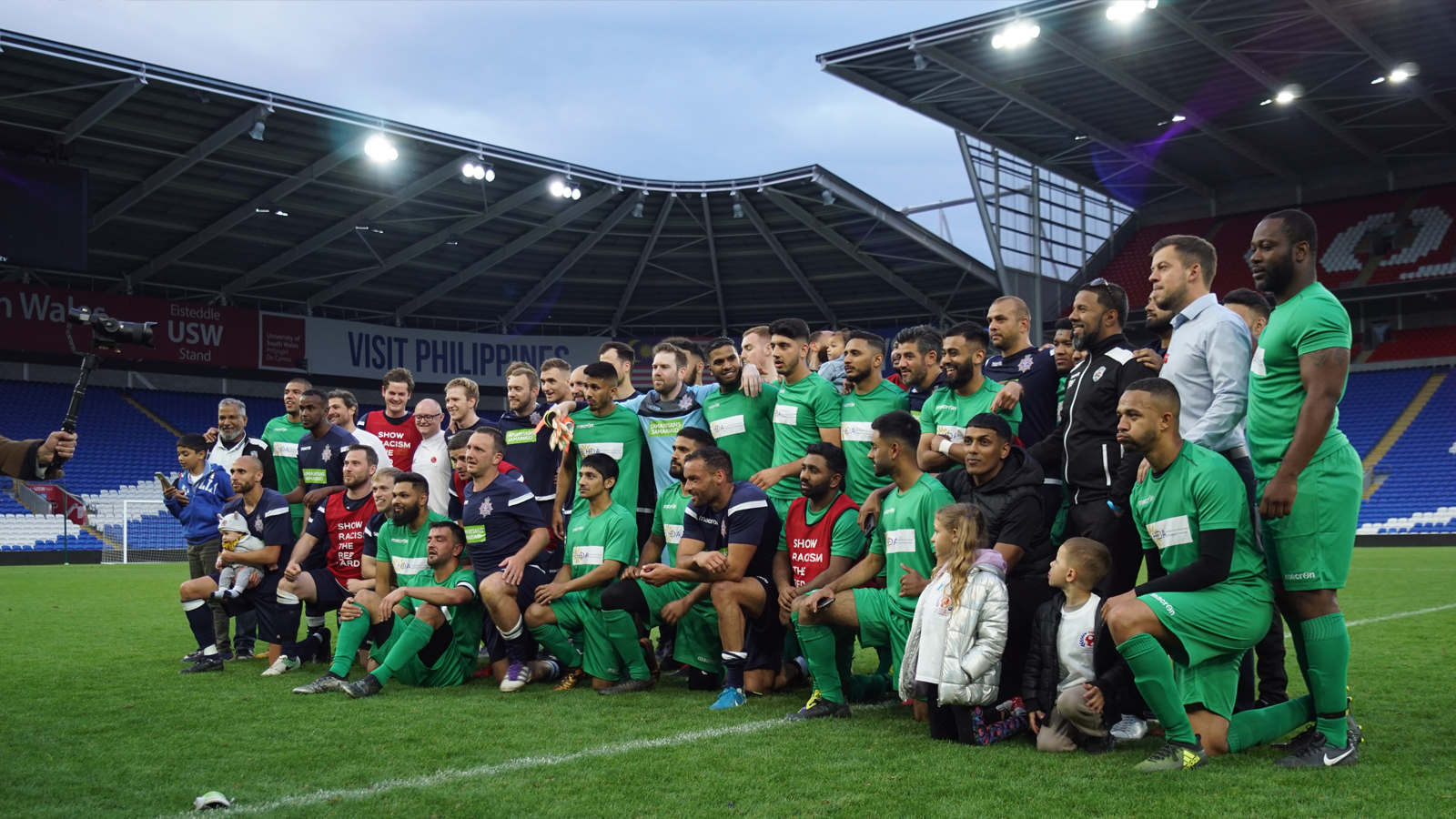 The Cardiff Community Cohesion Cup returns for 2022, in association with South Wales Police and Horn Development Association.
Now in its ninth year, the competition uses the power of football to break down barriers, create opportunities to build relationships and bring communities together.
15 communities from across Cardiff will participate in the tournament, with teams from the Yemeni, Sierra Leone, Pakistani, Bengali, Kurdish, Trinity, Mali, Syrian, Roath, Greek, Spanish, Somaliland, Portuguese, Romanian and Palestinian communities taking part, as well as a team made up of South Wales Police Officers.
The Cohesion Cup allows these communities to better understand each other's cultures, beliefs and outlines the importance of community spirit throughout the Welsh capital.
Working in collaboration with South Wales Police, each community is assigned a Police Neighbourhood Partnership team, helping to break down the stigma between police and residents of the communities taking part.
Kicking off in January 2022, the 16 communities will be split into 4 groups of 4 teams with the winning team from each group progressing to the Finals Day in May where one team will be crowned the Champions.
Following the draw at Cardiff City Stadium, the groups are as follows:
Group A
Mali Community
Trinity Community
Kurdish Community
Palestine Community
Group B
Spanish Community
South Wales Police
Pakistani Community
Romanian Community
Group C
Greek Community
Portuguese Community
Yemeni Community
Syrian Community
Group D
Bengali Community
SYL Community
Roath Community
Sierra Leone Community
Superintendent Jason Rees, Head of Operations for Cardiff & Vale of Glamorgan and Hate Crime Lead at South Wales Police, said:
"Cardiff is a developing city and every year, the demographic and social profile changes. Similarly, there is also an everchanging landscape of criminality and we work hard to remain sensitive to how these changes are affecting our local communities.
Relationships with our communities are built over time and an annual event such as the Community Cohesion Cup allows us to develop deep lasting relationships with community members and allows us to keep abreast of the changing needs and concerns of the public."
The event provides BAME communities to come together in a collaborative tournament, using football and the power of Cardiff City FC to inspire and unite those that take part.
The Cardiff Community Cohesion Cup ties in with Cardiff City FC Foundation's Kicks Project, a youth outreach programme that engages with young people of all backgrounds in football, sport, and personal development – providing a trusted, positive influence in high-need areas across South Wales.
Find out more about Kicks by clicking here.