Foundation | Study and Represent Cardiff City FC with Future Pathways
Community
19th May
Cardiff City FC Foundation is giving young people the opportunity to learn more about the courses they have to offer at their Open Evening on 

Wednesday, May 25th, 2022

.
Taking place from 5:30pm, the event will allow attendees to hear more about the courses, meet their tutors and coaches and find out more about the top-of-the-range facilities at Cardiff City House of Sport (CF11 8AW).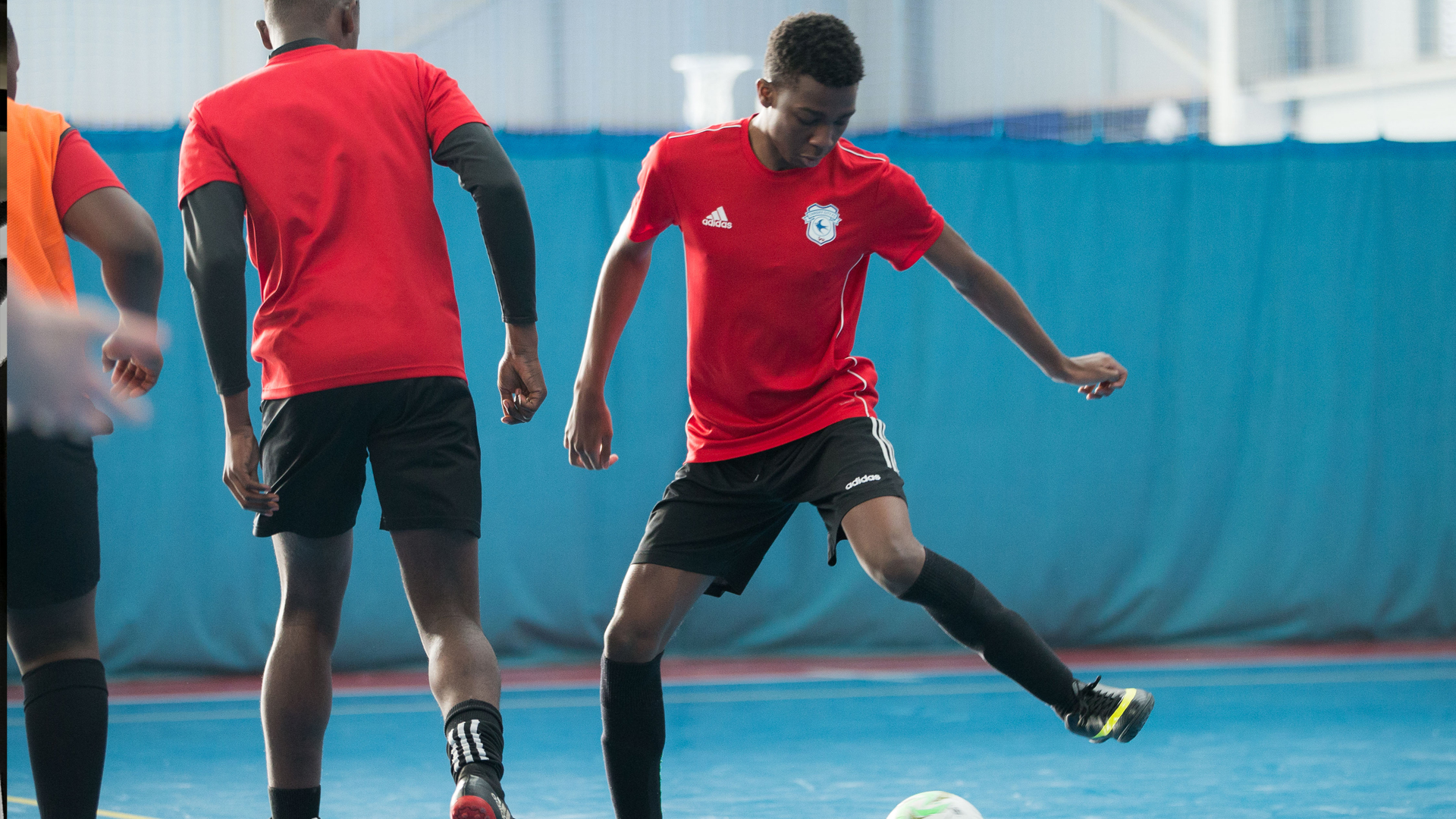 What they have to offer...
JGW+ Engagement
The structure of the JGW+ Engagement course is the perfect balance between classroom-based learning and practical activities.
The JGW+ Engagement course provides young people with the advice, techniques, and experience to become work-ready or progress into further education.
They focus on developing soft skills within a flexible environment to help unlock each student's potential and place no pressure on achieving qualifications.
JGW+ Advancement: BTEC Level One in Sport
The JGW+ Advancement course allows young people aged 16-19 to combine their studies with practical sessions. The course is a natural progression for students completing the JGW+ Engagement course.
The course has a clear work-related focus, covering both the knowledge and practical skills required to work within the sport and leisure sector.
Units include how the body works, planning a fitness programme, assisting coaching, and job opportunities in sport. As the official charity of Cardiff City Football Club, they're able to offer fantastic work experience opportunities and sector-related work placements, both within Cardiff City FC Foundation and the vast departments of Cardiff City Football Club.
The typical study mode for this course is 5 days a week, this includes 50% classroom and 50% practical sessions. Whilst engaging in the course students will receive £50 per week plus any travel expenses.
BTEC Level Two in Sport
The structure of the BTEC Level 2 course is the perfect balance between classroom-based learning and practical activities.
The Foundation is proud to be able to offer students a relaxed atmosphere to learn and the opportunity to transfer what they've learned in the classroom through structured, practical training sessions.
Students will work to complete a BTEC Level 2 Diploma in Sport, which is an academic equivalent to 4 GCSEs. They provide fantastic progression opportunities for those learners with aspirations to study a BTEC Level 3, as well as providing the knowledge and skills needed for employment or apprenticeships.
BTEC Level Three Extended Diploma in Sport
The BTEC Level 3 Extended Diploma in Sport Performance & Excellence is a unique course where students can further their love of sport and passion for learning.
The Foundation pride themselves on creating a welcoming and supportive environment so that students can thrive. The course is run in partnership with Cardiff and Vale College and provides students with an insight into the practicalities of the sports industry, in a non-traditional learning environment.
Theoretical lessons cover a wide range of subjects. Units include Anatomy and Physiology, Coaching for Performance and Fitness Testing.
Places for the Open Evening are limited, secure your place by clicking here.