Foundation | Transition Project: Ffion's Story
Community
10th January
As part of their work in communities around South Wales, read up on the Foundation's Transition project, benefitting pupils such as Ffion...
When Ffion's behaviour in school started to deteriorate, her teachers realised she was struggling with the upcoming transition from primary to secondary education.   
Ffion was naturally shy and quiet and was reluctant to get involved with both classroom-based and playground activities.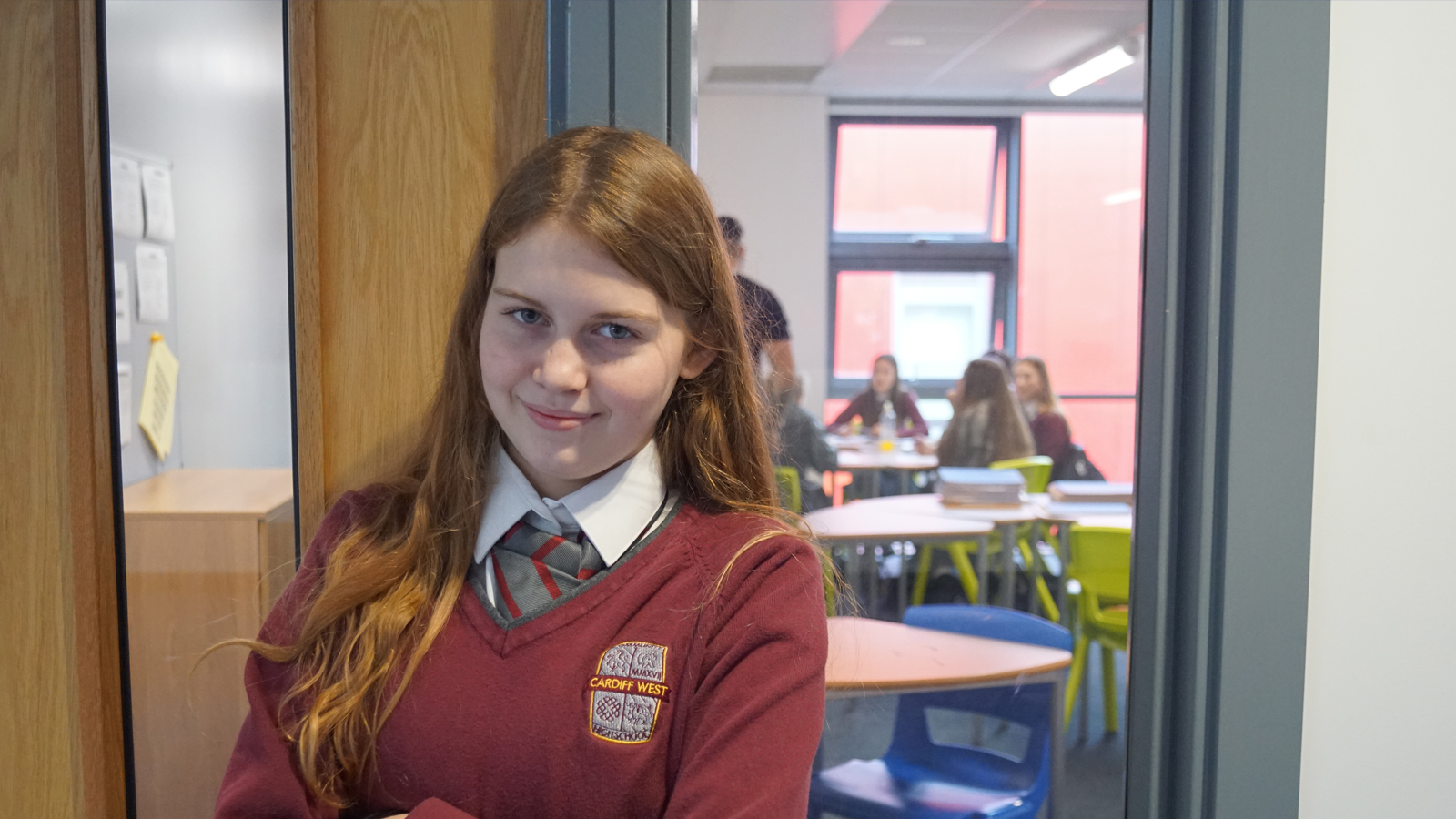 Initially participating in the Foundation's Transition project, our school support coaches worked with Ffion to develop motivation and positive attitudes during a significant - and often daunting - period in her life.
By giving her the opportunity to build the skills and knowledge to be more confident and competent, the project aims helped Ffion develop the tools to deal with the emotional challenges of transition. 
Our coaches worked with Ffion in smaller groups, with this this approach in place to give Ffion the confidence to build relationships with other pupils involved in the project.
As a result, Ffion benefited from her participation in the project and has continued to work closely with her school support coach through the Inspires project once she began secondary education, showing a vast improvement in behaviour and work ethic.  
Ffion - who is now aged 14 - says that being involved in the Inspires project has made a big difference to her life and continues to do so today:  
"Getting involved with Cardiff City FC Foundation during year 6 in primary school was fantastic for me. I enjoyed taking part in the coaching sessions and activities, and it helped me know what to expect when I went to high school.  
"The Foundation mentors gave us lots of sport and classroom-based activities focused on the different transitions we experience in life and what to expect in high school. This support has continued into my high school lessons, and I have one-to-one sessions to check how everything is going both at school and at home.  
"My coach is so supportive when I have an issue in school, and I know I can always go to him with any concerns. Working with Cardiff City FC Foundation has helped boost my confidence, and it's helped me to be more confident meeting new people and making new friends." 
Vicky Phillips, the year 8 Progress Lead at Ffion's secondary school, says the difference the project has made to Ffion has been noticeable: 
"Ffion has worked with the Cardiff City FC Foundation for several years, and we have seen the benefit of this intervention within the school. Ffion has gained confidence and can better manage her emotions thanks to her work with the brilliant coaches.
"Ffion greatly values her time on the programme and is eager to attend and engage with all sessions. There is no doubt that she is more motivated to succeed thanks to her involvement with the Foundation."