Harris post-Watford | It's a big result
Interviews
5th December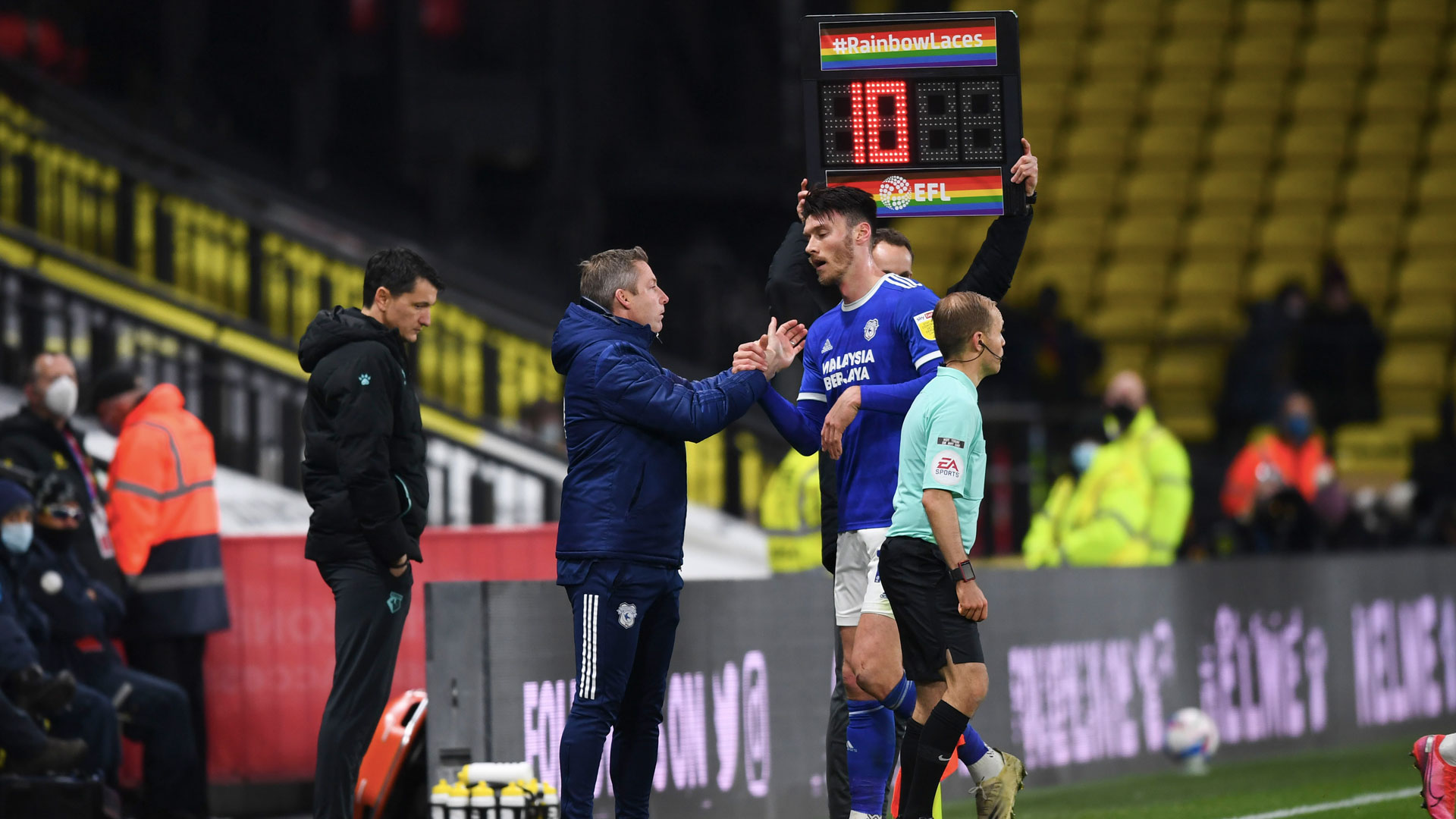 The Bluebirds recorded a 1-0 victory over Watford on Saturday afternoon, ending the hosts' unbeaten run at Vicarage Road.
After the match, City manager Neil Harris spoke to the press and media, providing his opinion on his side's tremendous performance against the Hornets.
"It's probably one of my most enjoyable games whilst I've been in charge." Neil began. "We're showing our ability to score goals from open play, on the counter attack, and from set plays, as we did today. Having that ability in the Championship is key.
"The spirit in the dressing room has been excellent, and we're all together. Confidence breeds results, and at the minute we have both of them. It's certainly a statement for the rest of the league to look at, to see us climbing the table with nine points and three clean sheets. It's a big result."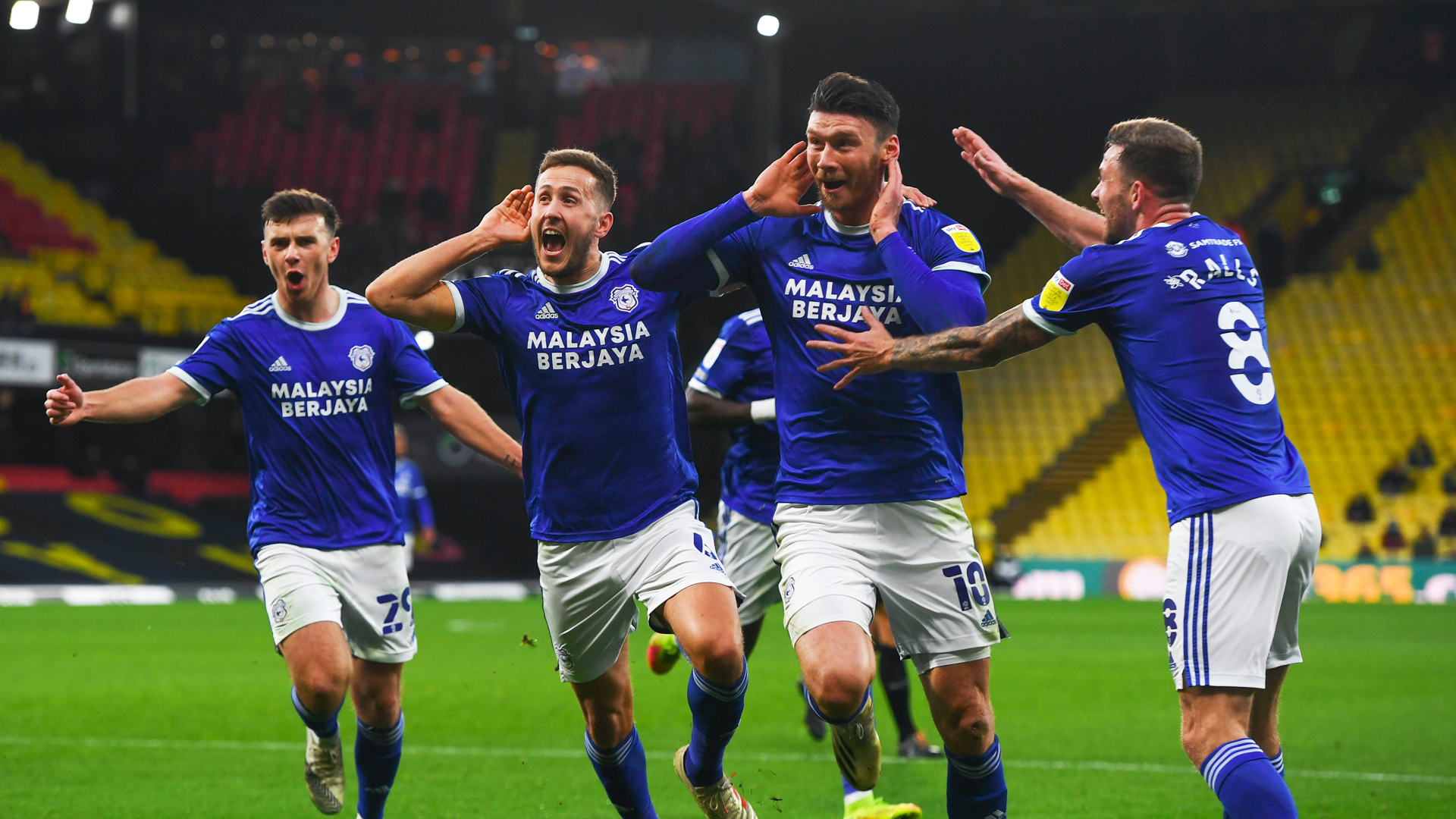 Kieffer Moore was once again on target for the Bluebirds, netting his fifth goal in five matches, and the boss expressed his delight with the striker's recent form.
"Kieffer's not just about goals, but he's lethal at the moment. We've done a lot of work with him on the training pitch about his positional play, around balls in the box and second balls. He's in that vein of form at the moment where the ball tends to find him, and we hope that continues. I think he can adapt to play in a pair, or in a 4-3-3 where he's down the middle on his own, because he's got the ability and a good all-round game. He can link the play with his chest or his head, and bring other players into play. With Mark Harris alongside him, I thought it was an excellent combination again today."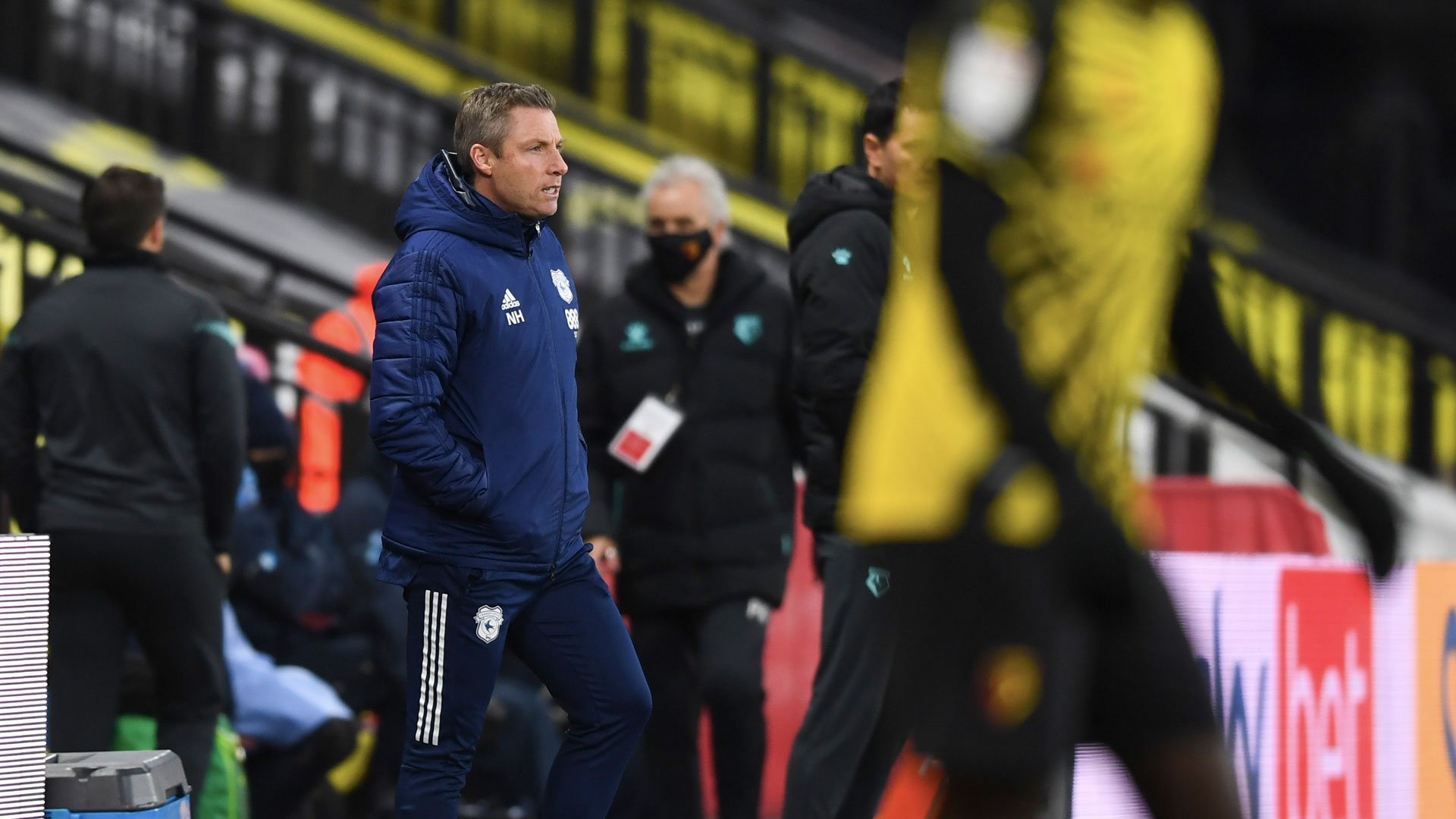 City's third consecutive victory was accompanied by another clean sheet, with Harris keen to praise his players for another excellent defensive display. He continued: "We've come to Watford, who I think we can all appreciate are a really good side, and they've had one shot on target all game. That's testament to the group, and their defensive mindset. It's a whole team mentality to keep a clean sheet.
"You can see the work ethic of the front two; they're the first line of defence. The way we press and the sprinting capacity we've got is hugely important. We've tightened up, and credit certainly goes to the goalkeeper and the four lads in front of him."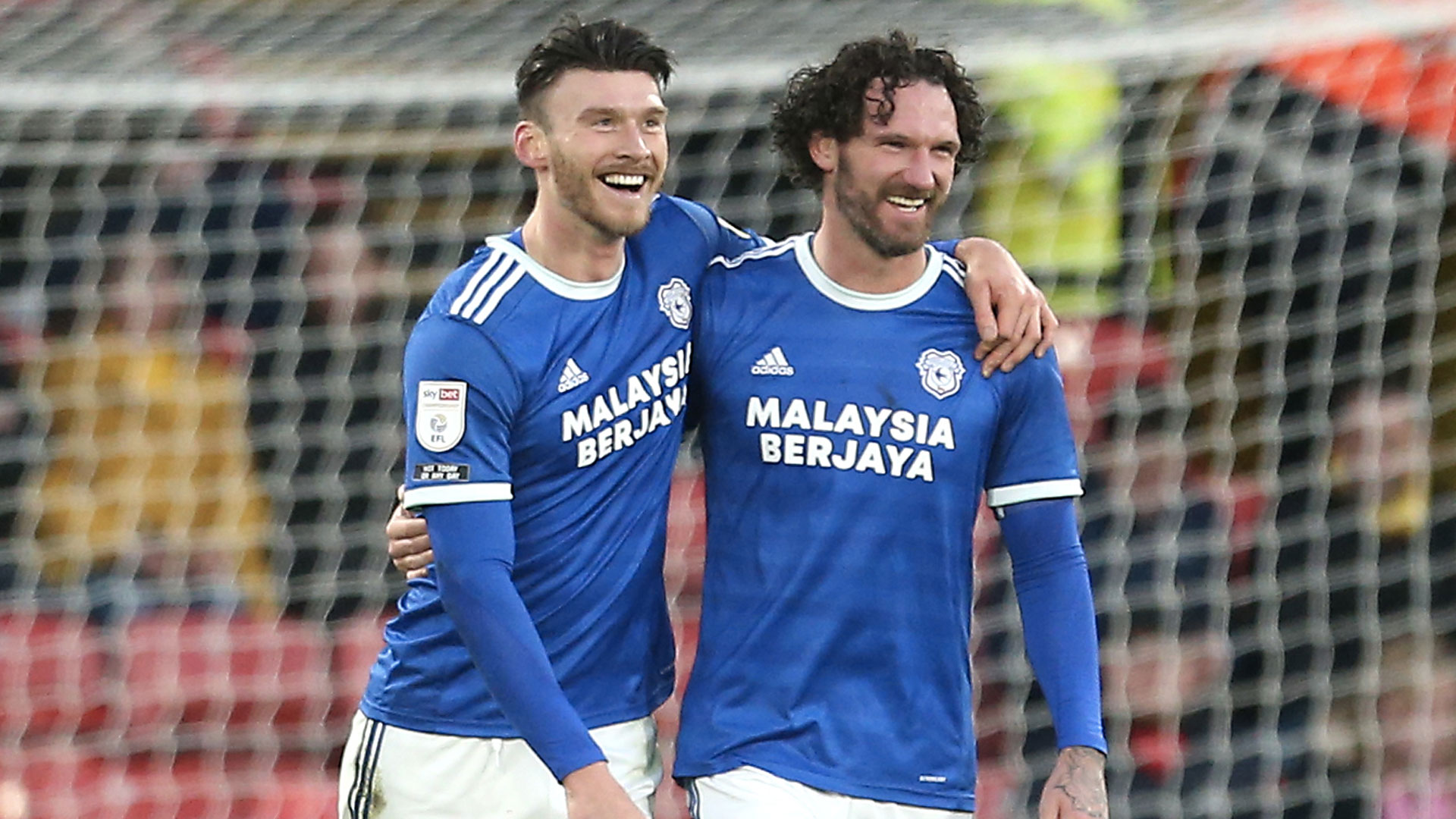 Finally, with several crucial fixtures awaiting the Bluebirds in the upcoming weeks, Harris spoke of the important boost his squad gained from playing in front of supporters once again.
"As always, my message to the players was clear – 'Well done for today, but it's now all about Tuesday'. We go to Stoke, which is another tough one, and then just the small matter of the South Wales Derby next Saturday."
Neil concluded: "I'm really pleased for the Watford fans who were here today, and football fans in general who can watch their teams play. It was nice to play in a stadium with some atmosphere. Health and safety comes first, but having seen 2,000 fans in here today socially-distanced, and the noise they made, it would be great to see our fans back at Cardiff City Stadium."