History | Jason Fowler: It was like playing with an extra man when the supporters had your back
History
7th November
Ahead of Sunday's match against Bristol City, we caught up with the former City midfielder who started his senior footballing career at Ashton Gate...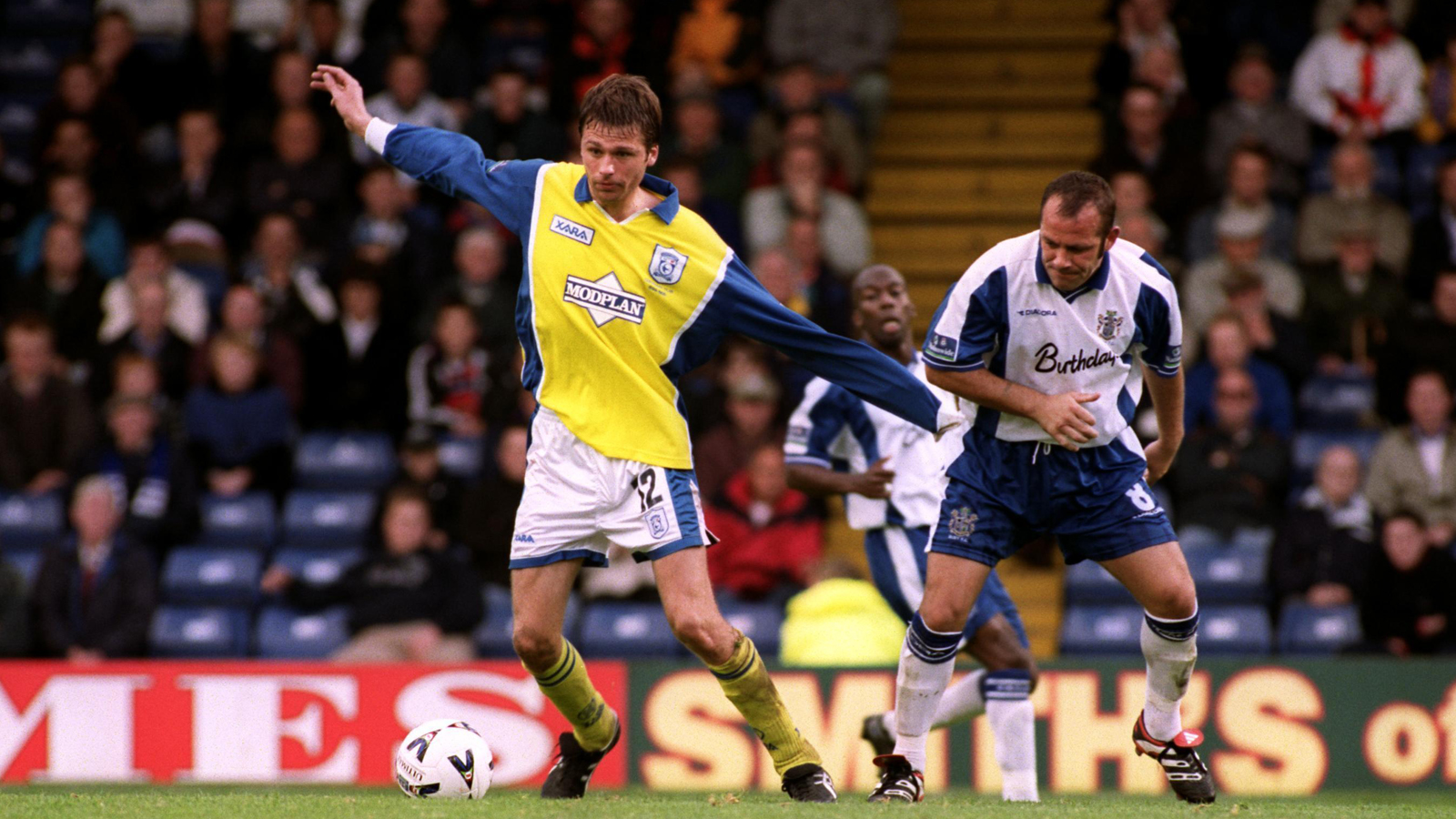 Born in Bristol in 1974, Jason Fowler began his senior footballing career at Bristol City, making his first appearance for the Robins aged 17 following a spell as a youth team player.
"I was born and raised in Bristol, but I played for Southampton and Oxford United as a schoolboy. Afterwards I ended up signing for Bristol City as a youth team player.
"All of my family are Bristol Rovers fans, so that was interesting! A couple of them didn't speak to me for a few years, so that was always a bit of fun.
"I didn't really have many favourite players growing up, as I was mainly concentrating on my own time playing.
"As a child I didn't really support many teams, I think I was so obsessed with playing all of the time that I didn't really spend much time watching it, whether it was going to watch a side play in person or watching on the television.
"As a young person you just go with it and don't think much about it. I played my first senior game for Bristol City aged 17, which I think was against Wolves. It was when I was still a youth player and it was the end of the season so I was given the chance to step up and play.
"When you're young and you have no fear I think you just go out and play, and I felt that as you got older you'd start thinking more about the game and have more to worry about!
"As a young man, you just get out and play.
"Being a Bristol boy, with family and friends able to come and cheer you on from the stands was an amazing feeling."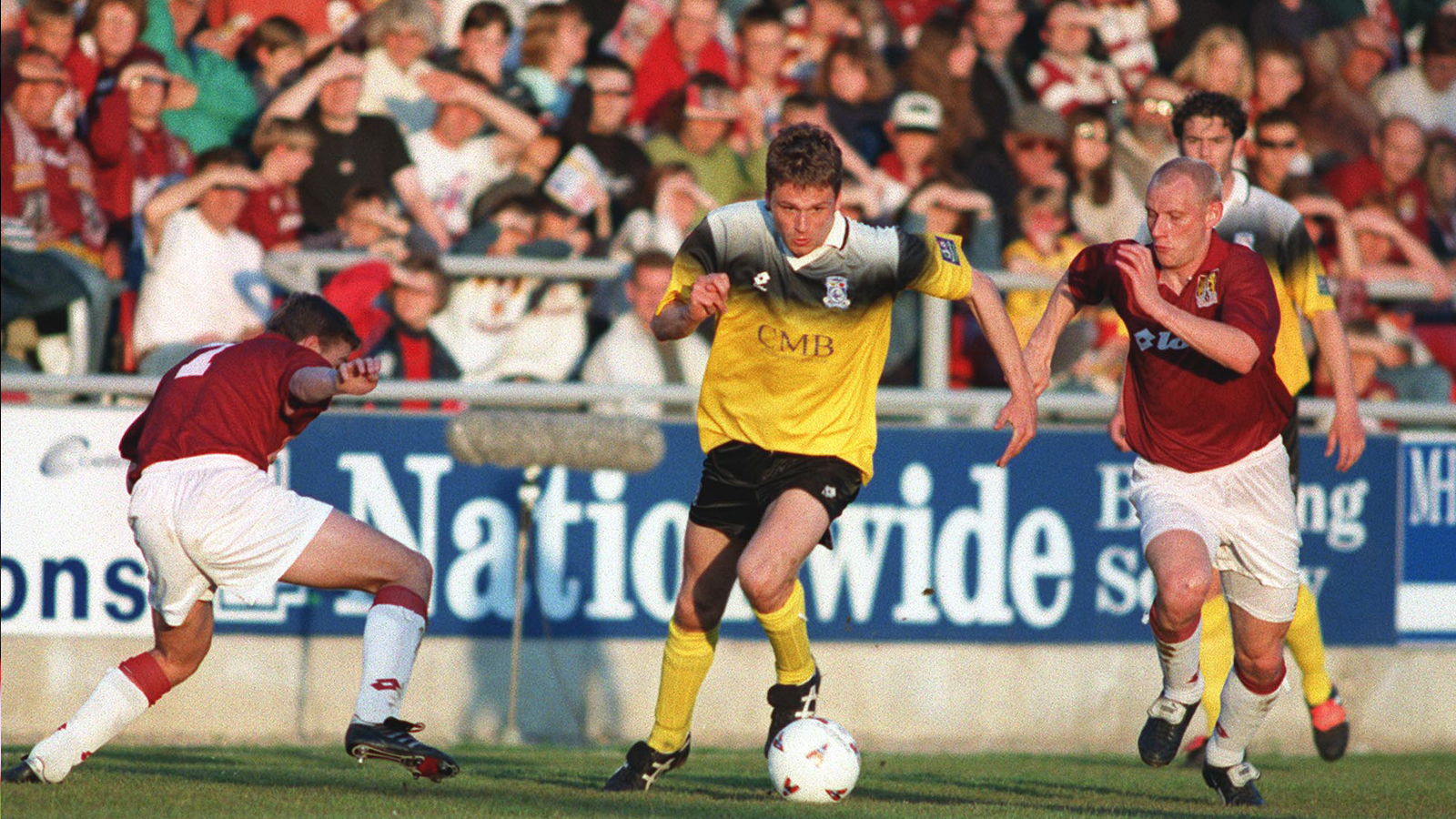 At the end of his first season with Cardiff City, Jason is seen here playing in a Division Three Play-Off semi-final against Northampton Town at Sixfields Stadium - May 14th, 1997.
Having made 25 league appearances for the Robins since 1993 and wanting to play more regular First Team football, Jason left Ashton Gate for Ninian Park in 1996 to play for the Bluebirds, who were playing in the Third Division.
"When I joined Cardiff City it was completely out of the blue! I was playing a reserves game for Bristol City, I think at QPR, and the management of Cardiff City were there.
"I think it was Phil Neal who was there with his staff. They were watching somebody else in the game but saw me playing and made an enquiry. Then the very next week I was signing for Cardiff City!
"I didn't know a lot about Cardiff City or Wales before I joined the Club. Growing up I'd always considered Scotland to be England's biggest rivals, in terms of football at least.
"It was an easy decision for me to move to South Wales and play for City, however. I knew Phil Neal's reputation from his time at Liverpool and with the way that he wanted to play, so I decided to sign for the Club.
"I moved across with loads of excitement for the season ahead. We got through the pre-season and at that point Phil left. He went to Manchester City as assistant manager to Steve Coppell, so I only had him as manager for about a month before he left!
 "It was great for me because it was my first full season of playing week in, week out. When you're young you're always chomping at the bit to get out there and play all of the time.
"During my time in Bristol I was used as a sub a lot and was in and out of the team. It was great to start playing every week for the Club, and to knuckle down in the trade of football.
"There were a lot of Welsh players playing for Cardiff City at the time, and being an Englishman you always see the rivalry between Wales and England, which I didn't really know much about before joining.
"Everyone was welcoming. We were always working together to work our way out of the lower divisions and trying to get up into the higher ones.
"Coincidentally my dad moved to South Wales at around the same time as me as he'd got a new job locally, which was a comfort as I knew I had family nearby anyway.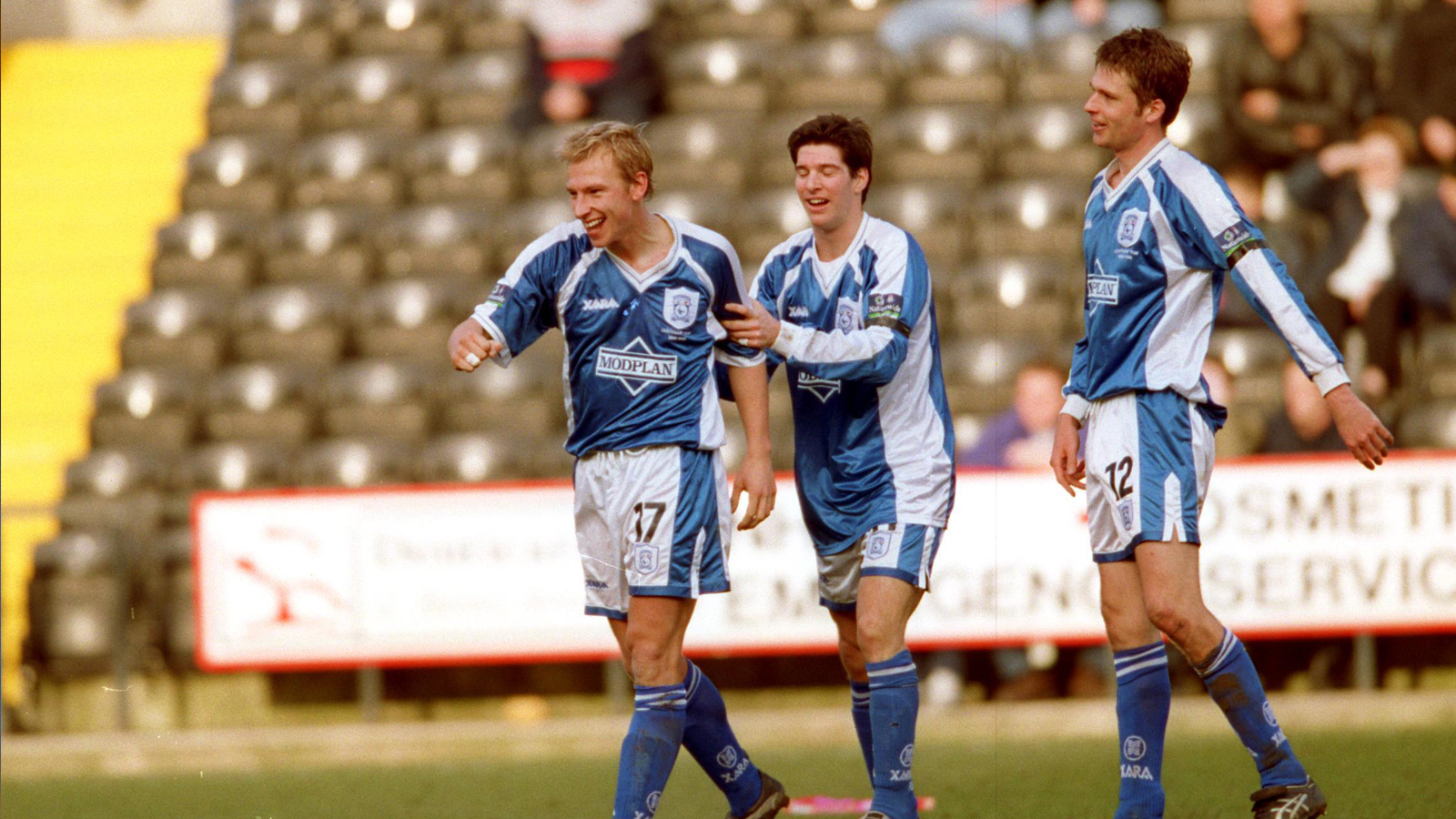 Fowler celebrates City's opening goal against Notts County alongside teammates Richard Carpenter and Matthew Brazier - February 26th, 2000.
Finishing the 1996/97 season having reached the Division Three Play-Off semi-final, Jason had worked his way into the side from the start, making 37 appearances in league matches during the campaign. It was two seasons later that the Bluebirds would eventually reach Division Two, however, earning promotion under manager Frank Burrows.
"We had a season with Frank Burrows when we got promoted, which was probably my favourite season playing for City.
"As that season went on it was amazing and exciting to think that we had a chance of promotion throughout the year.
"Then when we were promoted and everybody ran out onto the pitch I just thought how amazing it all was. But again, for me it was all about playing the game.
"I'd get just as much joy out of training as playing in a match. I think I was brought up just to love football, I'd even go to bed holding a football.
 "It was important for me to keep on practicing, learning new things every day.
"When I went out on the pitch I just wanted to play football, and that's always been my attitude. People may have had a different mentality to my own but I just wanted to get out there and play."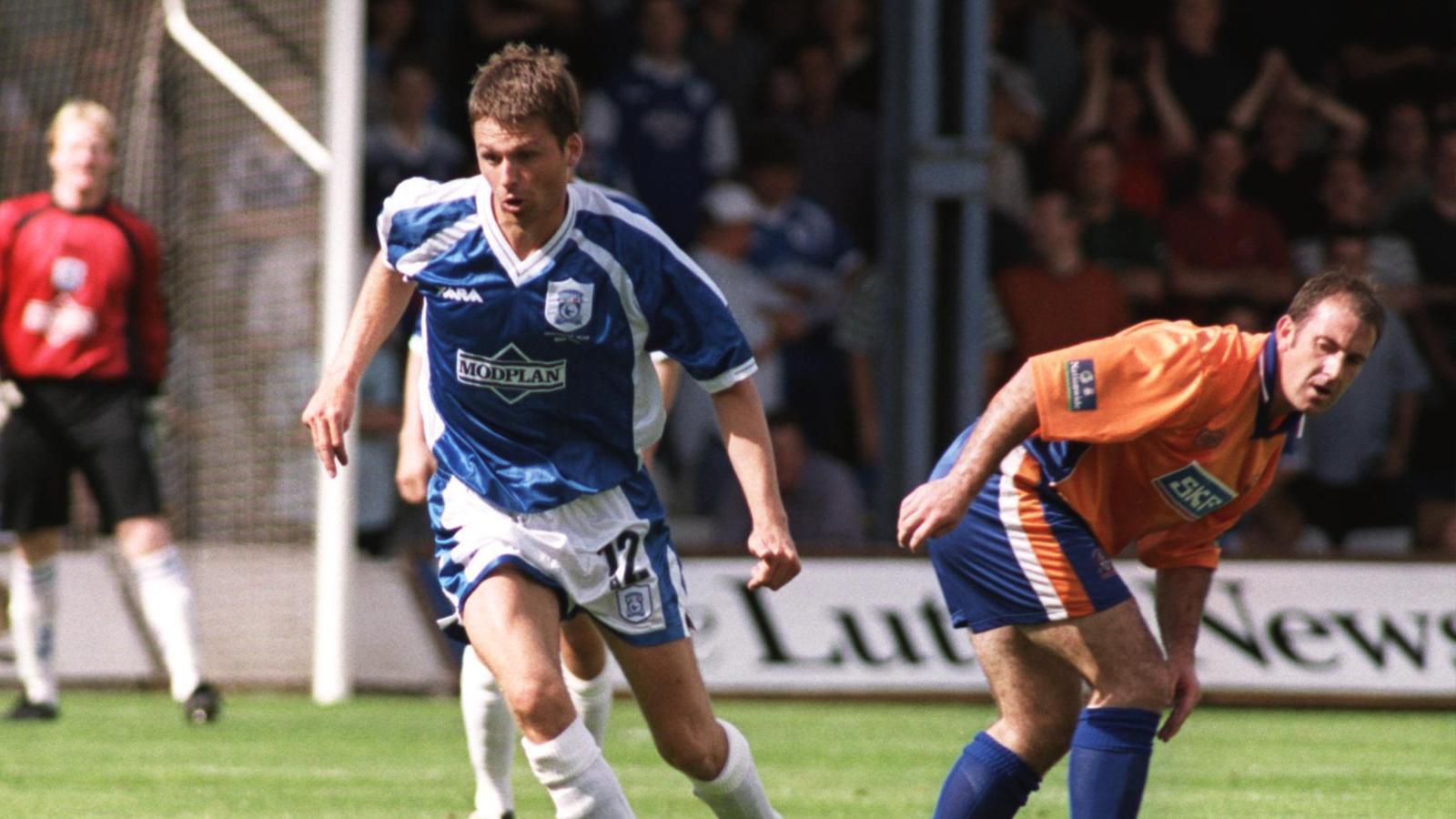 The former midfielder also looks back on his relationship with the City faithful fondly, having made over 150 appearances for the Bluebirds in all competitions.
"I remember that the atmosphere was always very good during my time at the Club. It was a really good time.
"When you were doing well they were great, and would let you know when you hadn't done so well, which I never had a problem with.
"When they were behind you definitely knew that they were there for you. Other teams would come to Ninian Park and I'm sure that they would've been intimidated due to the support that we were receiving, it really was like playing with an extra man when they had your back.
"The one memory that I get reminded about by City supporters to this day is the goal I scored against Brentford during our promotion season, as they were right up there on the table with us at the time. I scored a chip, and it's probably the one I think most fondly of at my time at the Club.
"For me scoring was just part of doing the job, it's just a privilege that I was lucky enough to be able to do it in front of people that had come to support us playing."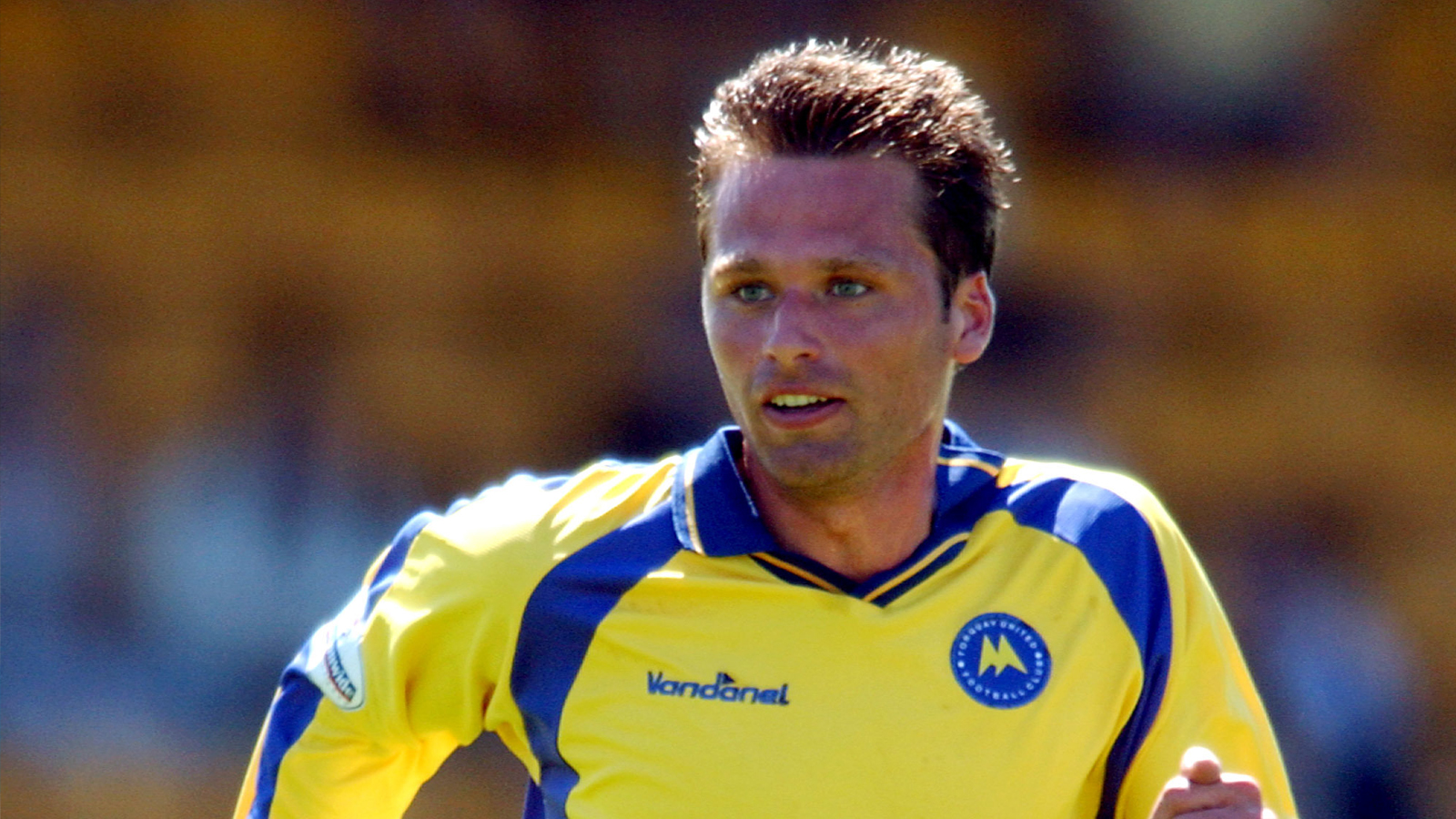 Leaving Cardiff City in 2001, Jason joined Torquay United, where he made 97 league appearances for the Gulls across a four year spell.
Raised in a family of Bristol Rovers supporters and starting out professionally at Bristol City, Fowler also recalls his experiences of playing against both sides whilst at Cardiff City and later Torquay United.
"I played a few times against both sides, actually. I do remember playing against Bristol Rovers and hearing somebody saying not very nice stuff about me and calling me names. Anyway, I turned around to look towards the stand and saw my cousin laughing his head off!
"He was only trying to wind me up and was joking, but at the time I could hear all this shouting behind me as I was lining up ready to take a corner. I looked around ready to shout back at them and there he was, bent over laughing!
"I was always quite wary when I went to play against Bristol sides, whether I was playing for Cardiff City or different teams.
"I'd always be apprehensive and think about whether I'd play well, and I'd have these thoughts beforehand.
"I always enjoyed those games afterwards though. It was great to play against them and I would always be excited to get out there on the pitch again."