Hudson pre-Blackpool | Turning performances into results
Interviews
15th December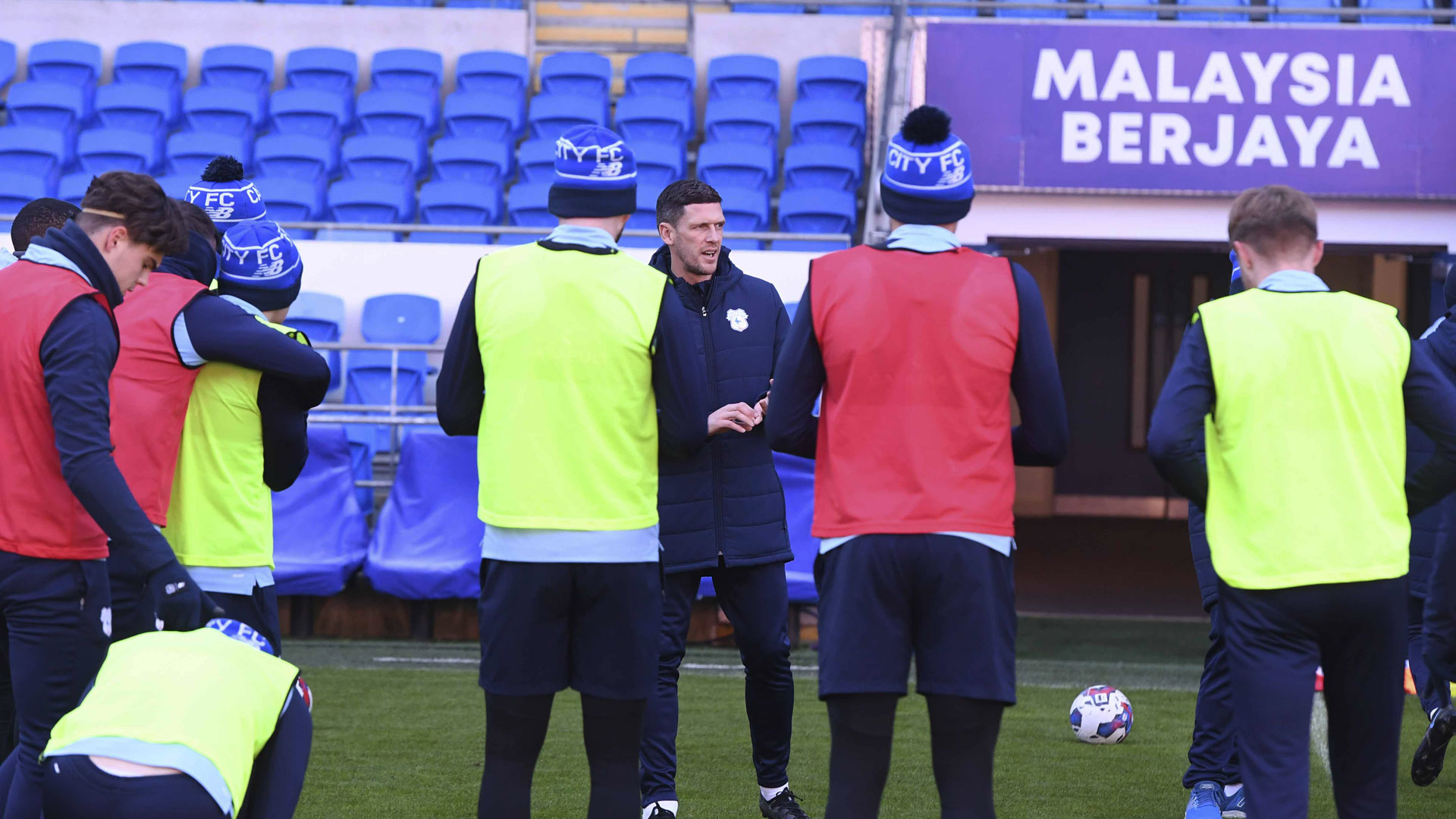 Cardiff City boss Mark Hudson spoke to the assembled press at Cardiff City Stadium on Thursday afternoon ahead of Saturday's clash with Blackpool.
The Bluebirds trained at their City home with temperatures around South Wales dipping into minus figures.
"The whole country is probably in the same boat," Huds began. "We tried to give the pitch at the training ground as long as we could. We pushed it back an hour but we needed to train.
"We approached training as we would've at the training ground. The ground staff here helped us turn it all around quickly so we could get the session on. You've got to be adaptable."
City returned to league action with a 2-2 draw at Stoke City last weekend. Huds continued: "We spoke before that game about the importance of points, and turning our performances into results and what we've got to do. We showed a real drive and determination to get a point.
"We know coming back here, with everyone sticking together and with the fans behind us that we need to focus on winning this game.
"We've got to respect Blackpool. They've got a good manager. They'll come with a game plan, and we'll focus on us and what we can do in the game."