Hull City vs. Cardiff City | Player Focus: Jason Perry
History
25th September
Bringing to light a shared history between Cardiff City and Hull City, we look at Jason Perry's time spent with both sides, featuring an interview with the fan favourite City defender who captained his boyhood club from the age of 19.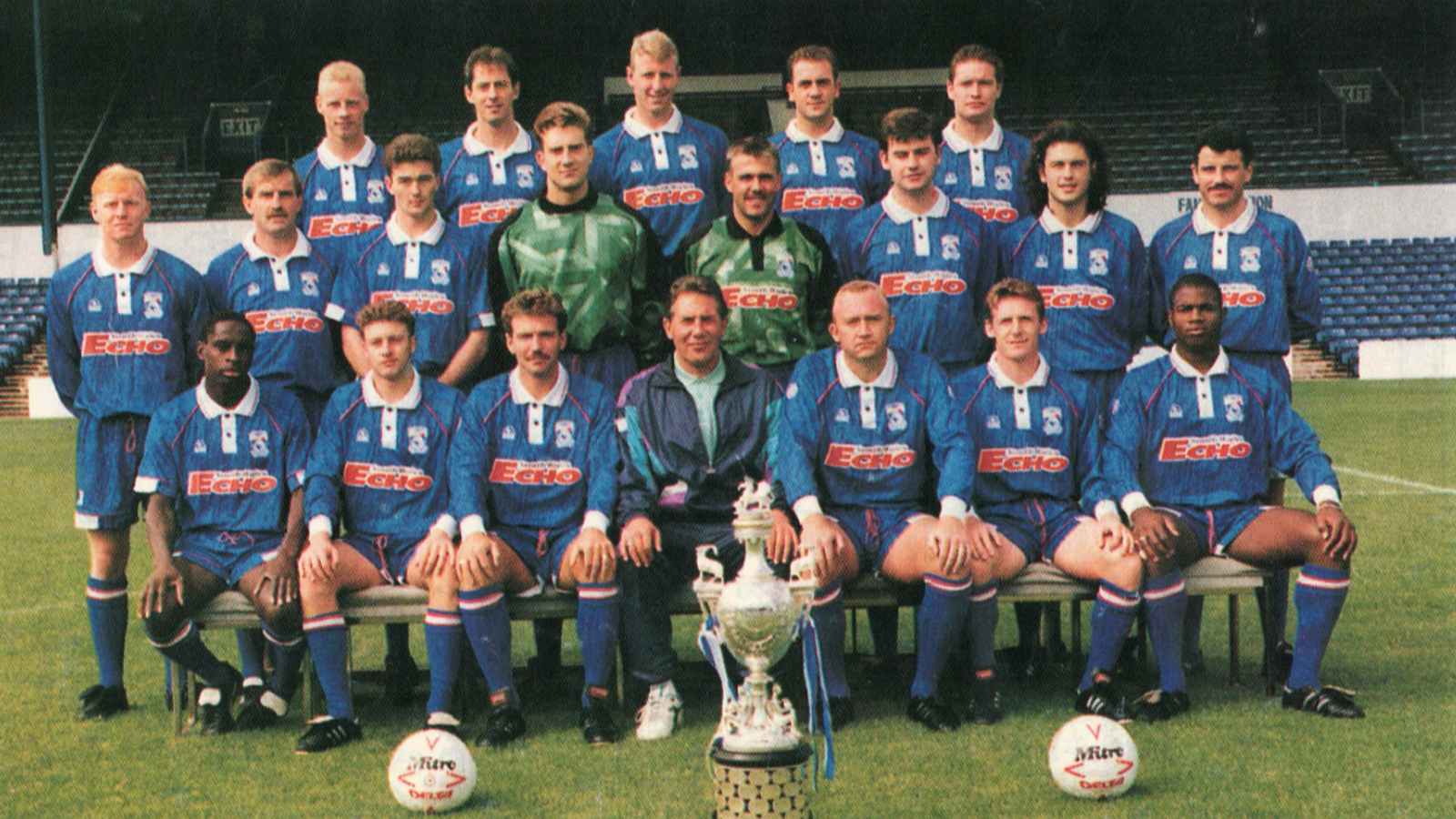 Cardiff City's 1992-93 squad photo, with Jason Perry third from the left in the middle row.
Born on April 3rd, 1970 and raised in Bedwas, near Caerphilly, Jason Perry first began supporting Cardiff City when he was taken to Ninian Park by his father as a child.
"I became a Cardiff City fan at a young age," he began. "My father, who was – and is – mainly a Manchester United supporter, took me to watch City at Ninian Park when I was very young.
"He took me down and I enjoyed it. I enjoyed the atmosphere, and the fact that it was my local football club.
"The first thing that I fell in love with at the club was what draws most people in, which was the atmosphere in the terraces.
"From a very young age Cardiff City became my club, and I started supporting them. From there it really stuck with me and has been passed down to my own son."
With several notable City players hailing from Caerphilly over the years (including David Thomas, Christian Edwards and more recently Aaron Ramsey), as a youth Perry found that his local football club – BTM United – also had connections to the Bluebirds off the pitch.
"One of the biggest strengths about City I found was that you got to meet a lot of the older players.
"When I played in particular, a lot of former players were still around the club. Ronnie Bird was living in Bedwas at the time and would help the local club.
"You got to know people like Don Murray and Gary Bell, just to name a few. They would chat openly, and I think that was important as I got to know about the history of the Club when I was playing, and what it represented.
"They were honest enough with us to let us know whether we'd played well or not. I thought it was very healthy to have those ex-players being very close to the squad that I was a part of."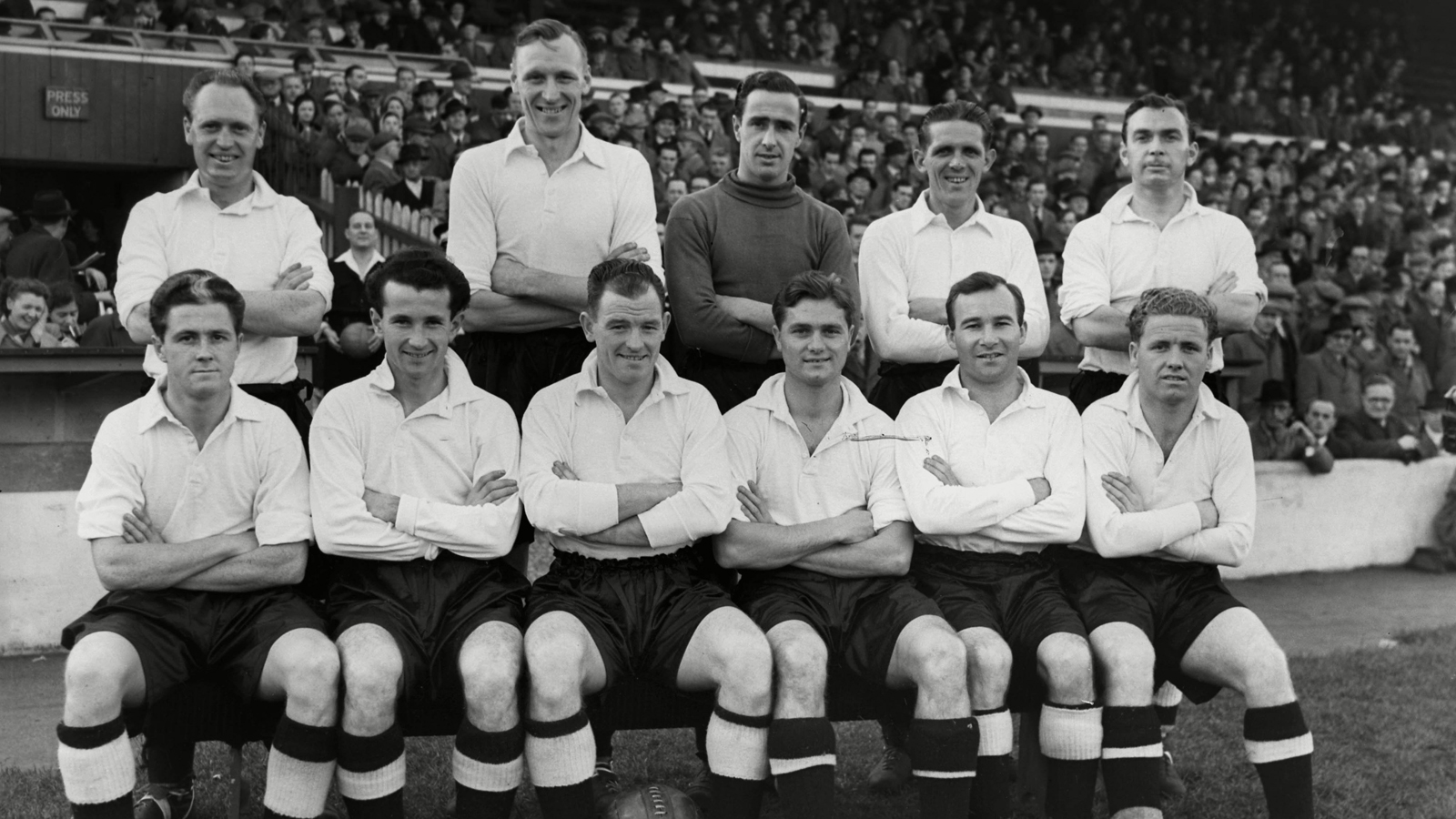 Stan Montgomery (back row, second from the left) helped Jason to sign for Cardiff City as a youth.
A talented player from a young age, Jason's football career was given a kickstart by former City player Stan Montgomery, who had played for the Bluebirds in their post-war years and had returned to the club years later to manage trialists.
"Cardiff City at that time didn't have anything in place for youth development, so I signed for Bristol Rovers.
"Stan Montgomery, who was a former City centre-half, took me to Rovers. Other clubs from further away approached me, but I didn't because I was very much a Welsh boy who wouldn't move away from home. I was stubborn from a young age I guess!   
"Stan later set up a youth scheme at Cardiff City and asked if I'd like to come along, and eventually after some battling Rovers cancelled my contract and I joined City. My heart was set upon it."
Though he moved into a holding midfield role in the later years of his career, Perry learned his trade as a defender from a young age.
"When I went to play for City, Frank Burrows was manager. He was a former centre-half and an excellent coach, and defending was defending then. It was quickly instilled into me that as a defender you had to be brave and strong, so I set about embracing everything that I felt the manager needed to see.
"It was tough but character building, so I wouldn't change it if I'm honest."
Jason made his senior debut for City a few days before his 17th birthday against Exeter City at the end of the 1986-87 season, before making five appearances at the start of the following season, which ended with the Bluebirds promoted to Division Three.
"I was fortunate to play with that group, who were very good to be around both on and off the pitch. As much as he's loved at Swansea City, Alan Curtis was a player that really stands out to me from that season.
"The centre-halves like Nigel Stevenson and Terry Boyle were also very good to me. I can remember reserves matches marking [former Bristol City forward] Joe Jordan and learning my trade with his elbows in my face.
"After about 60 minutes, Nigel said that I'd had enough and learned my lesson, then he stepped across and off they went like big heavyweight boxers!
"They looked after me and there was a real togetherness. I learned about the unity that is needed for a successful side, the characters that are needed to make it work.
"That season we had some good players at the Club. We had the likes of Jimmy Gilligan, Brian McDermott, Paul Wimbleton, George Wood and Nick Platnauer, who were all really good players to be around.
"Frank Burrows put a great team together in the changing room, which is very similar to what the Club has now, and it paid off on the pitch."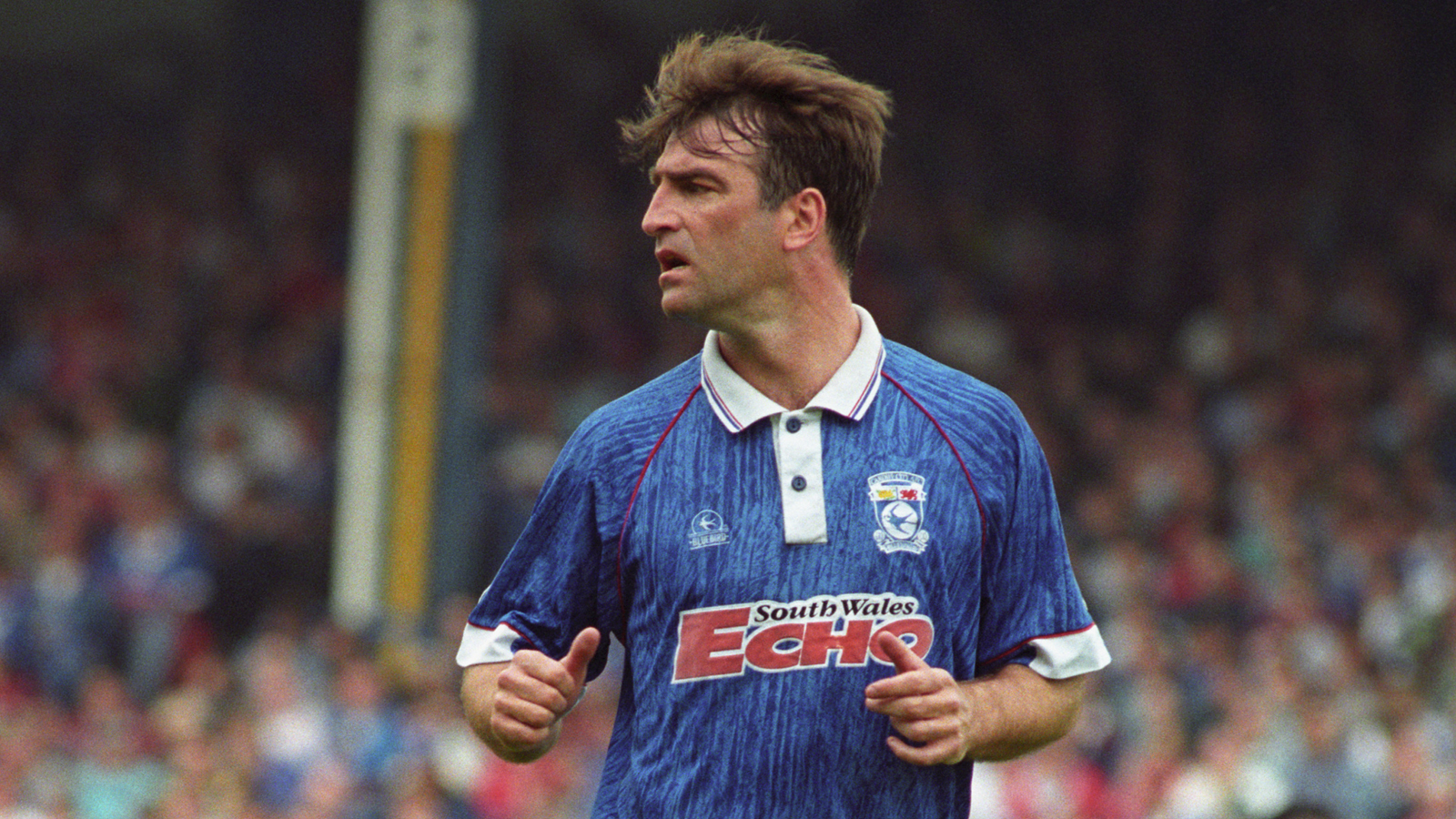 Kevin Ratcliffe joined Cardiff City during the 1992-93 season, partnering well with Perry to bolster City's back line. 
With over 100 appearances made for Cardiff City before he was 22 years old, Perry had earned captaincy well ahead of the club's 1992-93 season, as they were crowned champions of the new Third Division.
Experienced beyond his years, Jason found himself in a terrific partnership with former Everton centre-back Kevin Ratcliffe for the latter half of the league campaign:
"Looking back, I think that I was always the senior centre-half in the side, even when I was very young coming into the squad.
"I had a great spell with Kevin Ratcliffe for a year when we gained that promotion under Eddie May. Again I felt that the side then was very similar to the current City team in regards to spirit and character.
"We won that league title in style, and it would have gone further if some things had gone a little differently.
"Kevin was one of the best defenders in Europe when at the top of his game, which I think wasn't appreciated properly at the time.
"He was ahead of his time in that he was a quick, rapid centre-half when most sides were going for two big defenders at the back.
"Not only that, he was comfortable on the ball and read the game well, and even though he'd lost some of that pace by the time I paired up with him, there was still so much that he knew about the game, which he passed on to me.
"It's those details that I used to progress my own performances. Any conversation or bit of advice from Kevin was of quality, so I was just trying to soak up as much as I could, because he provided a rare opportunity playing alongside a more senior experienced centre-back."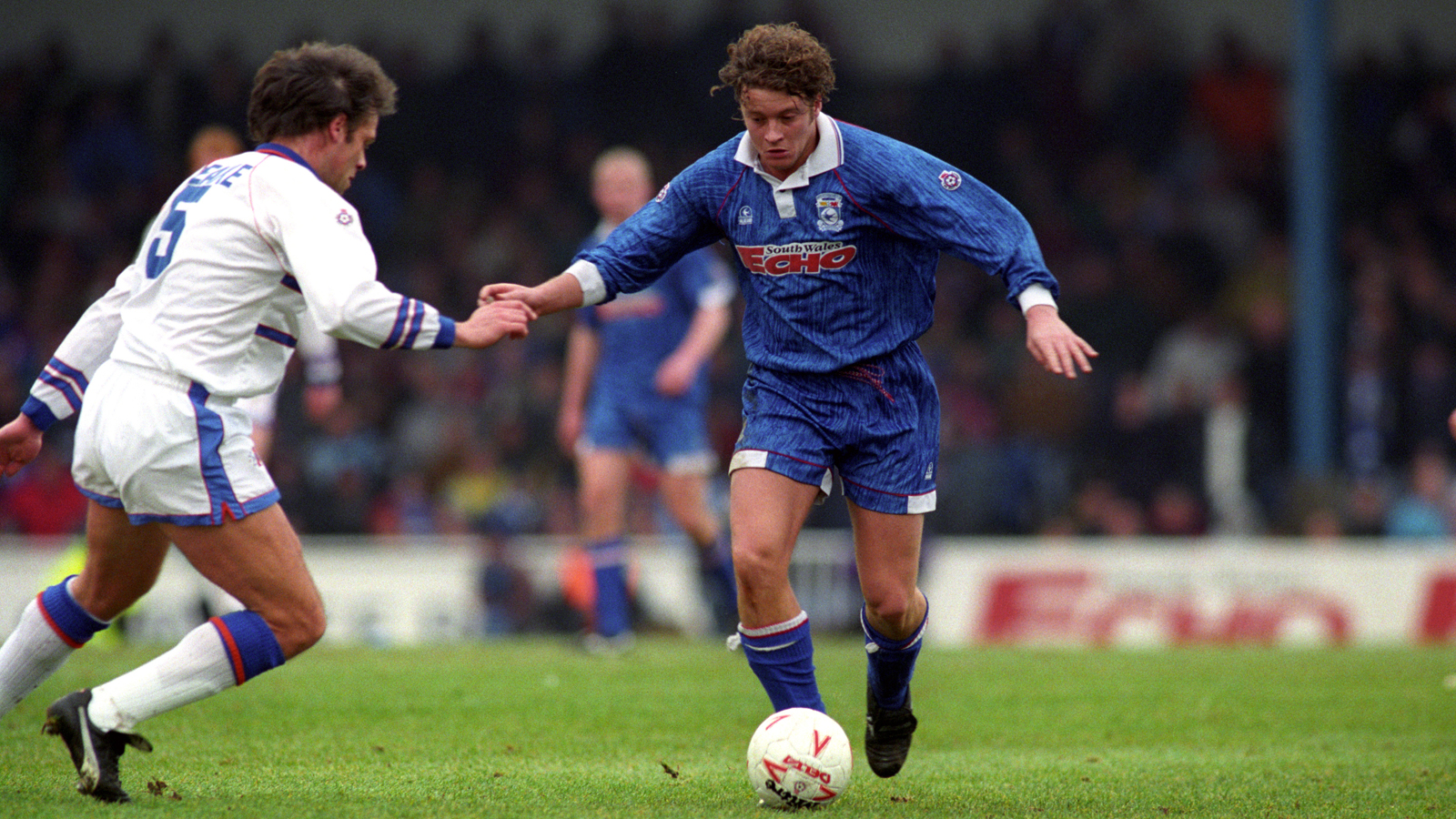 Damon Searle played for City between 1990-96, and was ever present in the Club's 1992-93 promotion season.
Finishing at the top of the Division Three table with 83 points was a great achievement for the club, with the side having won eight successive league matches from January until February.
"It was everything that you'd sacrificed and worked hard for, especially playing for the club that I'd supported from a young age.
"We had a side full of players with good experience and young legs, it was a joy.
"It was good to have a changing room full of young, homegrown and hungry players who wanted to win.
"Myself, Nathan Blake and Damon Searle would argue over anything on the pitch. We were all very close and looked after each other, but we challenged ourselves whilst playing.
"On the pitch it could get heated as we demanded the best of each other to get those three points, but once we got off the pitch we would be all smiles and get along just as well.
"It was a shame that we couldn't take that team further, but that's football. I'm pleased with what I achieved playing for my Club."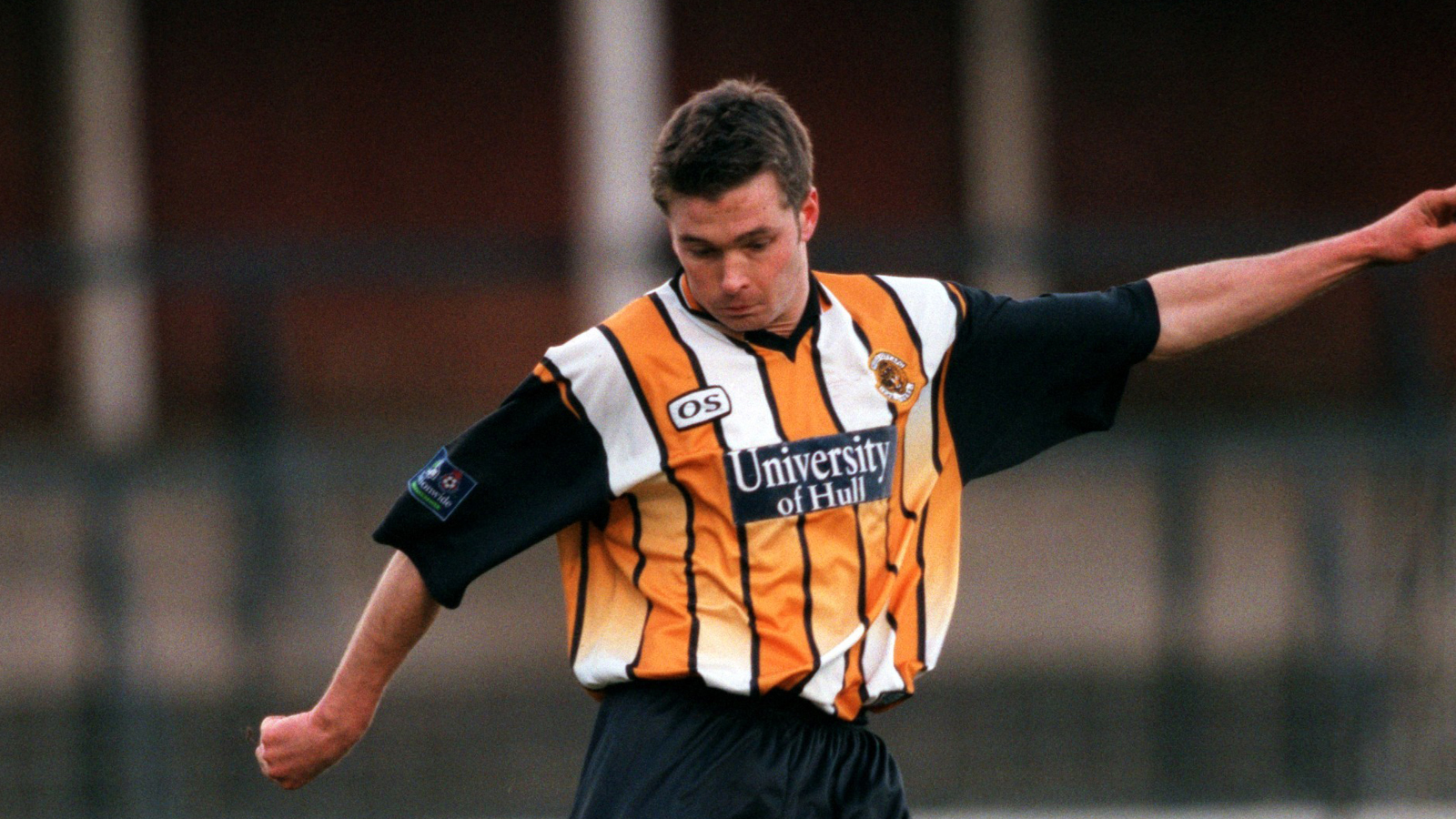 Jason made 15 appearances for Hull City, following spells at Bristol Rovers and Lincoln City.
Perry joined Bristol Rovers in 1997, before moving to Lincoln City and later Hull City, joining the Tigers in 1998 for a three-year spell.
"I signed a two-year contract with Lincoln but Hull City came in for me about three months into my time with Lincoln!
"Hull City is a big club, and I played with them during their 'Great Escape' to stop them going down.
"With the atmosphere there and the attendances it was a really good club to play for, and it was a shame that with my injuries that I couldn't play more for them."
During his time at Ninian Park, Jason Perry made 281 appearances for the Bluebirds across a 10-year span. Looking back on his time at the club that he grew up supporting, he fondly recalls captaining a side that was united in their goal of rising from the lower divisions.
"I put the armband on at the age of 19, and I was proud to be captain. It was a privilege to play for Wales on all levels.
"Every time I put the jersey on for Cardiff City, it meant something. It was never a job. Even in the difficult times, every player who pulled that jersey on contributed in their own way.
"I enjoyed every single moment of it, the ups and the downs. It's what shaped me as a person, and I hope that it will help my children with everything that they achieve in life."