Interview | Gavin Chesterfield begins role as Academy Manager
Academy
16th November
Following his appointment as the Academy Manager at Cardiff City FC, this week marks the beginning of Gavin Chesterfield's time at the helm of the club's youth setup.
Seeking to meet the existing staff members of the Academy in his opening few days in the role, Gavin gathered his new colleagues at the site of their future base in Llanrumney. There, he addressed the assembled group with a presentation, introducing himself whilst expressing his excitement at the upcoming developments he will oversee.
Speaking afterwards, Gavin discussed the process of settling into his burgeoning new role, as the Academy sets out on an exciting new chapter based in the Welsh capital.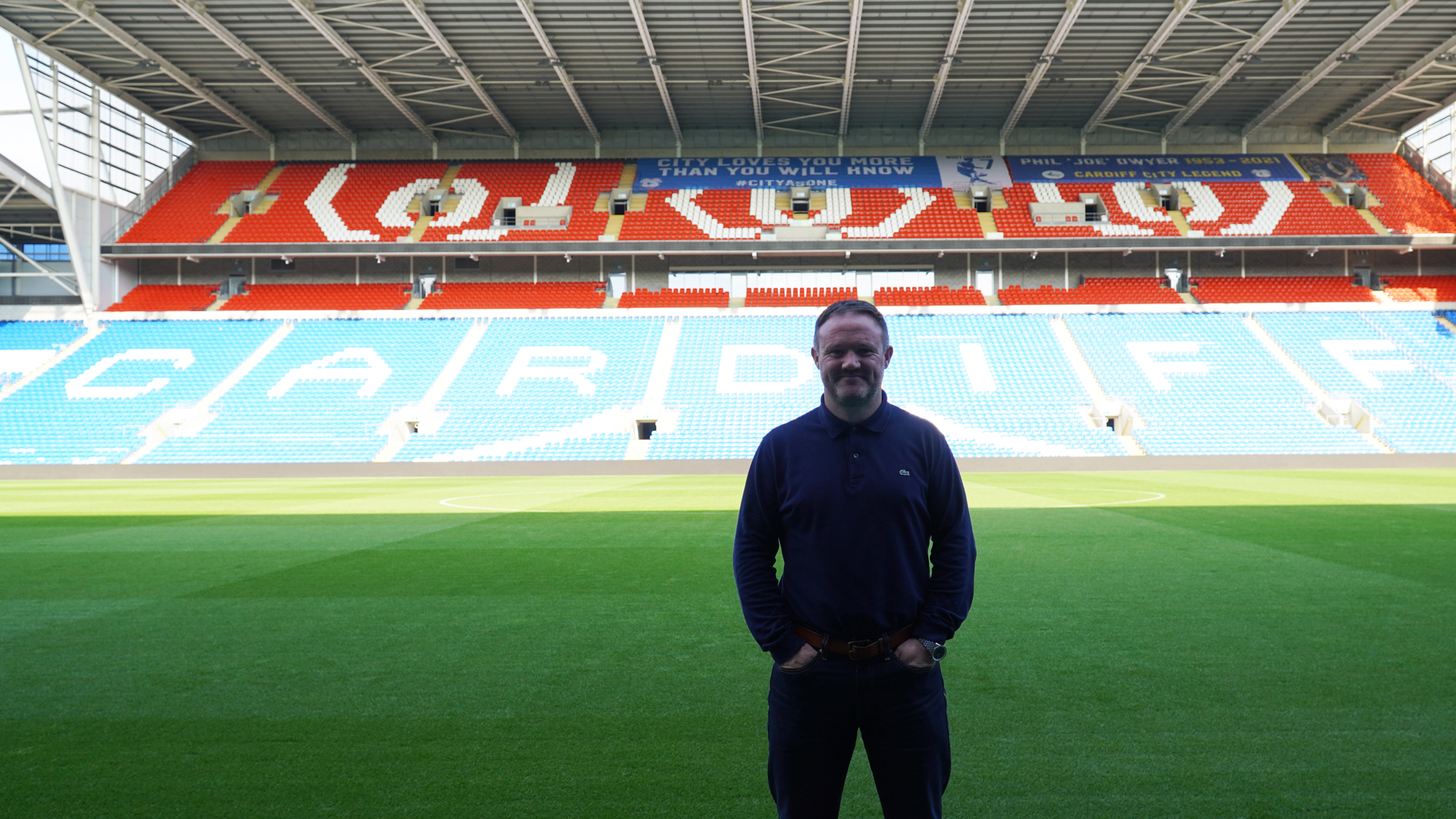 "If you look at the desire to bring our own through, the catchment area of Cardiff as a very multicultural city puts us in a very strong position," began Gavin. "We're moving into new facilities, which can only help to further improve our provision.
"I believe that this, combined with fantastic staff, provides a great work environment, and who wouldn't want to be a part of that?"
"It's exciting. The world is in a difficult financial climate, and you come on site and see the diggers, cranes and stuff going down; almost on a daily basis you're seeing something new that's added, and it just fills you with excitement.
"I can't wait for our players and parents to see this, because it's going to take us into a really promising new era."
Reflecting on recent developments within the Club, Gavin reaffirmed his belief in what the Academy can offer, citing FIFA World Cup-bound Rubin Colwill and Mark Harris as indicators of recent success, which he now hopes to replicate over the coming years:
"We've had some really good players step into the First Team," he explained. "And how proud are we as a club now to see two of them on a plane to Qatar this week. That is the dream; there's nothing quite like producing your own, with that affinity they have with the club, and that connection they have with the fanbase. There's nothing better than that.
"Ultimately, they need to be good enough, and we need to provide the best quality provision that we can to allow them to do so. That gives the manager the chance and confidence in them to know that they're ready to take on those responsibilities and play for Cardiff City Football Club.
"The key thing for me is legacy. I've talked about key drivers, making a difference, and helping people. I want to make sure that we can be the best we can be for the players in our care, and for the parents and guardians that trust us with their children.
"In the long term, the ideal vision is that we're a productive academy producing players for our First Team, but if not then we'll see players go on to make livings from the game and experience all the joys that football has to offer, whilst being representative of our community."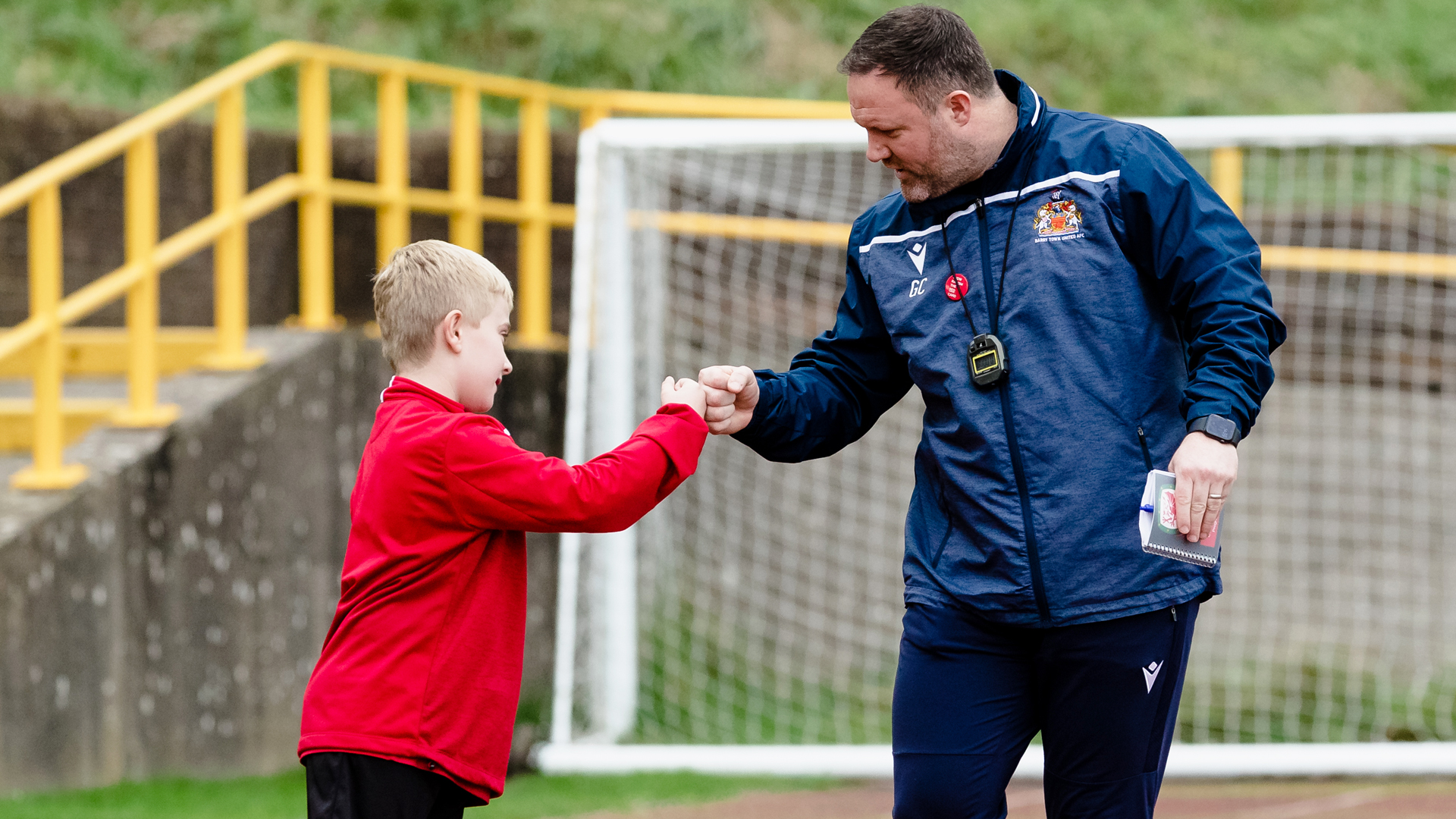 Working in Player Development with the FAW and as Course Director for the University of South Wales' MSc Advanced Performance Football Coaching Degree alongside a longstanding role as manager of Barry Town United, Gavin has of course been firmly based in South Wales throughout much of his career. Now that he steps into his new role, Chesterfield commented on the relationships that he has already developed with members of staff, as he looks forward to forging new ones over the next few weeks and months.
"I've spoken to Darren Purse and have known him for a while now," said Gavin. "It's great to have these kinds of relationships, and I've been to watch the U21 side on five or six occasions already, just to get a feel for the players and for where they're at in development at the moment.
"They're doing a great job at the moment and I'm looking forward to working with them. They've got a lot of good stuff going on there, with a nice balance between Pursey's huge playing experience and connection to the club, and Matthew Bloxham who's worked for the club for a very long time and has worked his way into the U21 setup."
"I know a lot of the staff as I've worked with them previously. A lot of people may think they know me when they don't, so I thought in my presentation I'd give them some insight into who I am and my beliefs. Hopefully I can inspire them into seeing that we're going on a good journey here, and it's an exciting thing. I'm hopeful that they've left the room enthused that their work is valued and appreciated; that it contributes to a greater whole.
"I want for everybody who works for Cardiff City FC Academy to know that they are contributing to helping produce players for the football club. No matter the role, everyone has a role to play and their contribution is hugely valued. 
"It's amazingly exciting to be a part of this project [in Llanrumney], and whilst I've come into it late, I've got plans on my desk to look at, and there are a lot of good things to now decorate the nuts and bolts of it, as it were. As I said, everyday things are developing, and you can't help but to be excited by this. I've spoken about legacy and the future, and this will be central as our working environment. Long may that continue."