Jeff Stelling's March for Men crosses million pound milestone!
Community
13th September
Marathon man Jeff Stelling continued his third epic walking challenge for Prostate Cancer UK – spanning four countries in four days – in Cardiff on Saturday, September 7th, before finishing with a final walking marathon around London the very next day.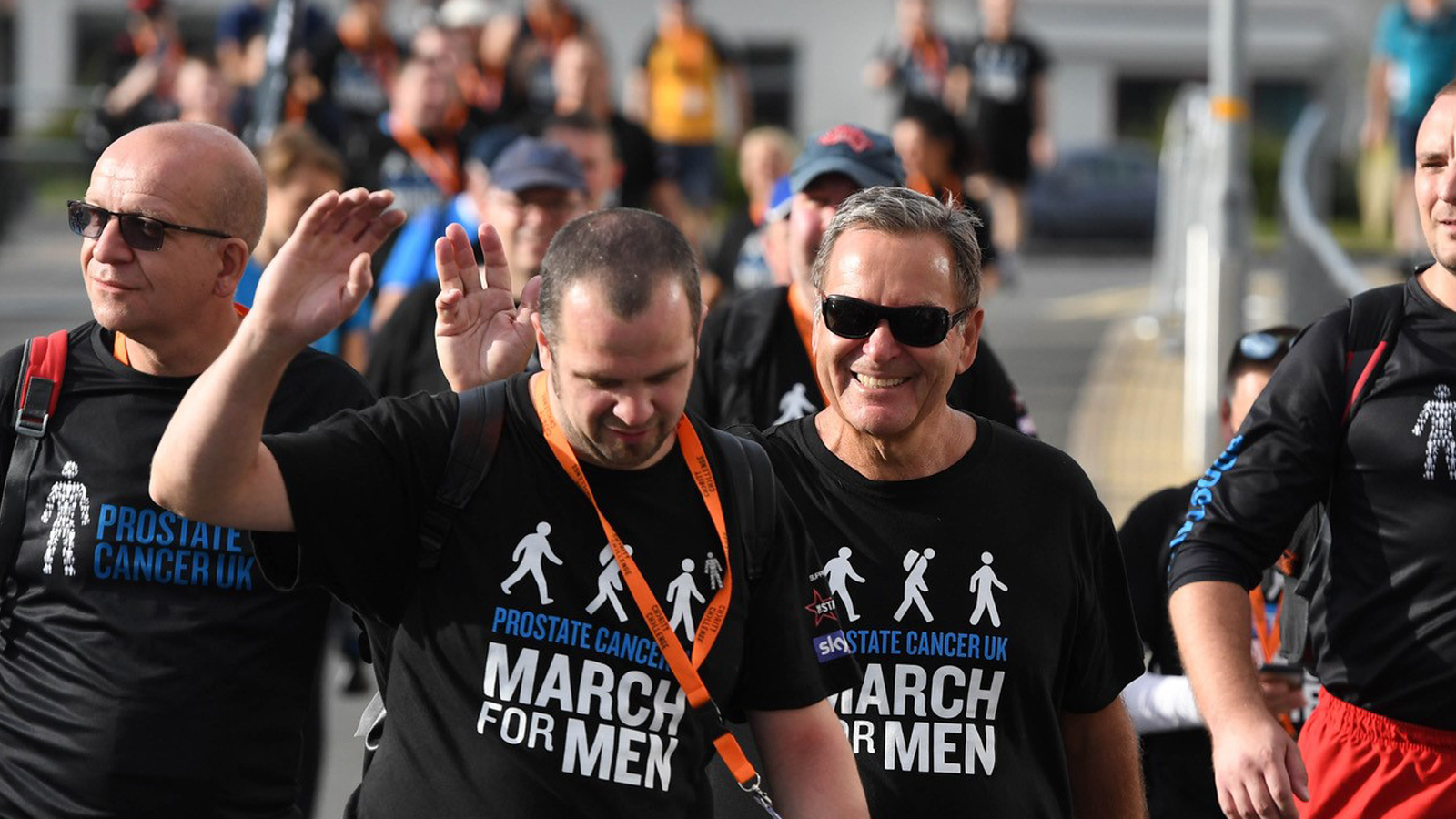 The long-serving Sky Sports television presenter had already completed 25 walking marathons for the leading men's health charity in 2016 and 2017, raising close to £800,000, and aimed to march through the £1 million fundraising barrier as he travelled to Glasgow, Belfast, Cardiff and London from September 5th-8th, 2019.
Stelling was informed of the mega money milestone as he and the walkers congregated on the steps of the Emirates Stadium – the home of Arsenal – giving him the perfect fillip ahead of the final stretch of the march across North London to Tottenham Hotspur's new stadium.
After flying across the Irish Sea from Belfast the previous evening, the penultimate leg of his quest on Saturday, 7th September saw him in Wales where over 100 walkers - including Saints Legend Matt Le Tissier - started the day at Rodney Parade, home of League Two Newport County. From there he headed to Cardiff City Stadium before the short final stretch to the Principality Stadium.
Jeff's March for Men, supported by The Stars Group and Sky Bet, is part of Prostate Cancer UK's wider walking programme, March for Men, which returned bigger and better in 2019 and included 10 City Walks across the UK in June, including, for a first time, a family-friendly event at Cardiff's Pontcanna Fields on Father's Day (June 16th).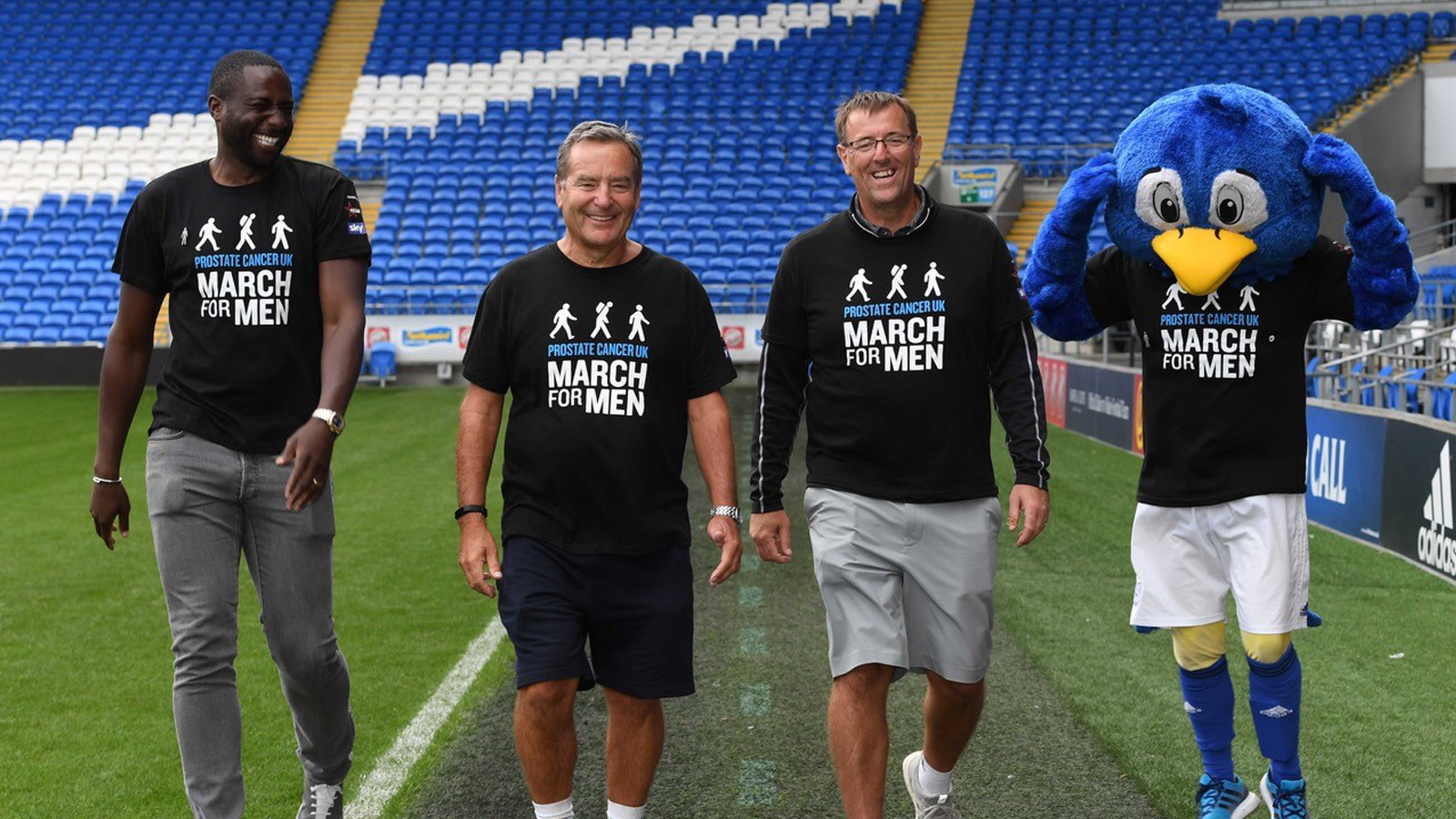 Almost 21,000 men are living with and after prostate cancer in Wales, and that figure is more than 2,800 in Cardiff, emphasising the need to raise awareness and funds.
"Prostate cancer is the most common cancer in men, with one man dying every 45 minutes from this disease. That's unacceptable, and that's why I'm walking again," said Jeff, who regularly wears the Prostate Cancer UK Man of Men pin badge on Soccer Saturday.
"It's an indiscriminate disease, affecting men and their loved ones across the UK. I've walked alongside many of them and am proud to call some friends. Their reaction and positive outlook despite being dealt the toughest of hands is simply unbelievable. I'm marching for them – and everyone affected – in a bid to fund the research to change the game.
"I'm so proud to have played a part in the fight against prostate cancer, and I'm eternally grateful to the walkers, volunteers, staff and celebrities who were involved today in Cardiff. Three down, one to go!"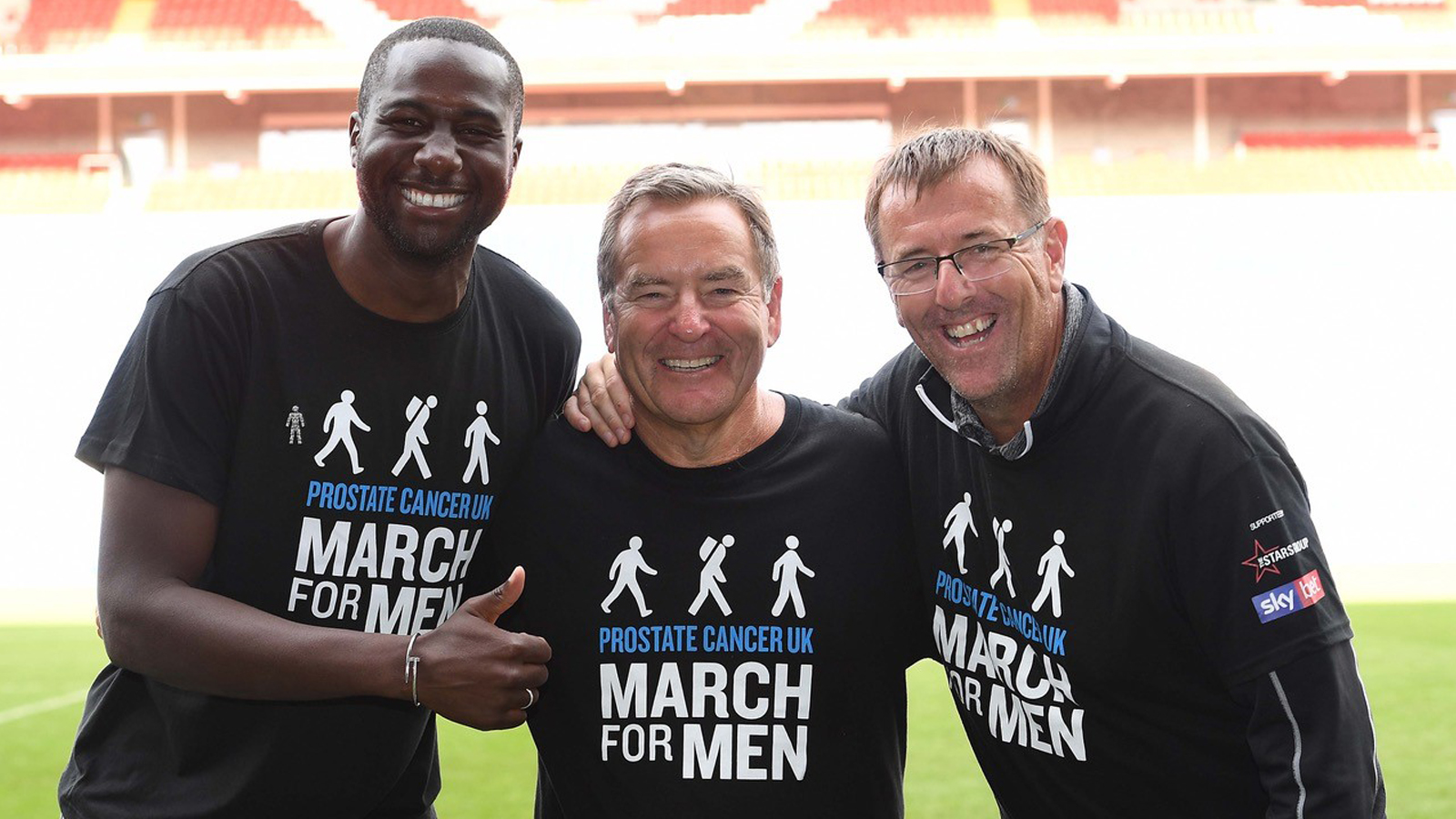 Jeff and his group of marathon walkers were welcomed to CCS and taken pitchside before they continued their journey towards the Principality Stadium. Amongst the crowd who came along to see the March For Men was City centre-back Sol Bamba, who also joined in with the group for the final stretch through Cardiff.
Whilst at CCS, Sol spoke about the importance of raising awareness about prostate cancer, stating: "I think it's important for men to talk about prostate cancer. There is no shame or embarrassment: men have to be encouraged to talk about the condition and allow us to help others who suffer – or will suffer - from that type of cancer.
"I wasn't aware of prostate cancer until a few years ago, so it's very important to make people aware of it. People like Jeff, Matt and the football clubs that Prostate Cancer UK work with talk about it to help encourage other men to open up and start a discussion."
Jeff completed this year's March For Men on Sunday, September 8th. However, it is not too late to support Jeff's March by donating to Prostate Cancer UK. If you would like to make a donation, please click here.