Lamouchi post-Middlesbrough | A tough challenge
Interviews
11th February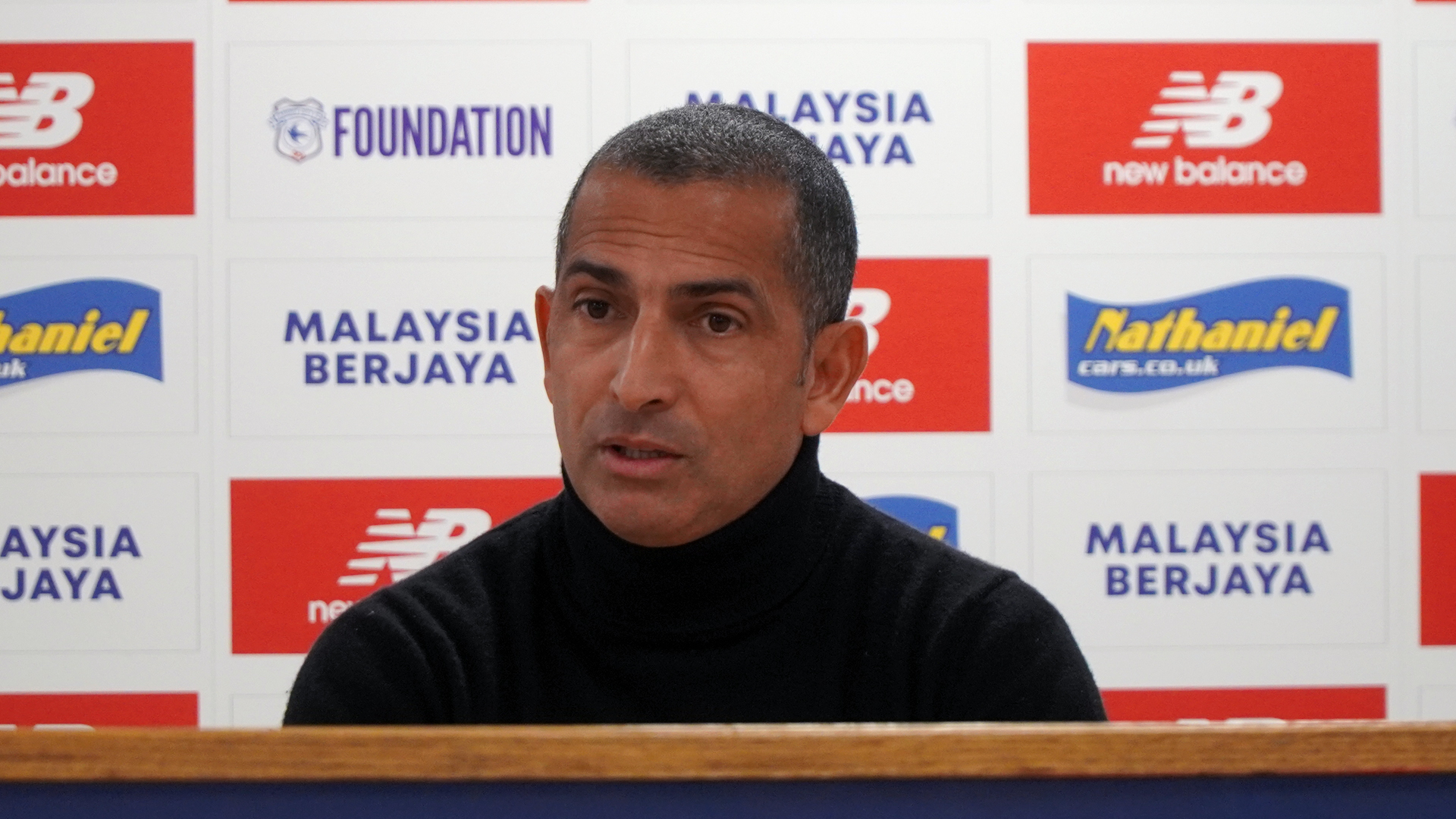 Sabri Lamouchi spoke to the press after Cardiff City's 3-1 defeat at home to Middlesbrough.
"Obviously for my first home game I was expecting a different result," Sabri began. "Middlesbrough are a good team, they are fighting for direct promotion, they play well with confidence and quality, and we gave them the first goal. We have to keep the ball and try something else.
"Fortunately we came back into the game very quickly, but afterwards we did it again, we gave the ball away and they scored the second goal.
"You saw the difference between a team playing with confidence and one playing without confidence.
"In the second half we tried to come back with a different energy, a different mentality, we put two forwards through the middle, and we competed more with them.
"We were close to getting back into it; the header from Cédric and one from Callum, but unfortunately it wasn't enough, and when you try and attack, you leave space and they can counter attack."
Sory Kaba made his first start for the Club and scored on his full debut, with Sabri optimistic that the striker can maintain his goalscoring form.
He said: "We don't have his kind of player. Kion is different, Robbo is different, so we needed one more option.
"I'm happy for him. I'd prefer to get some points, but he scored and that's good for him, and I hope he keeps going."
Sabri concluded: "It's a tough challenge, but we have the quality to do it. I'm still thinking we can do it, but we must believe in our quality and not give to the opponent easy goals.
"This team just needs the small details to change and to be more confident and to find points, we need points and results and to look forward to working hard."
Watch more from Sabri on Cardiff City TV.