Legacy & Celebration: Family & Friends Unite For PW7
Club News
5th October
Ahead of the Peter Whittingham Memorial Match between Cardiff City and Aston Villa next month, Peter's family sat with two familiar faces for an intimately held media conference at the Vale Resort this week.
Amanda Whittingham and James Whittingham spoke about Peter's life, career, and the establishment of the PW7 Foundation alongside one of Peter's closest friends, David Marshall and long-time mentor and admirer, Steve Borley.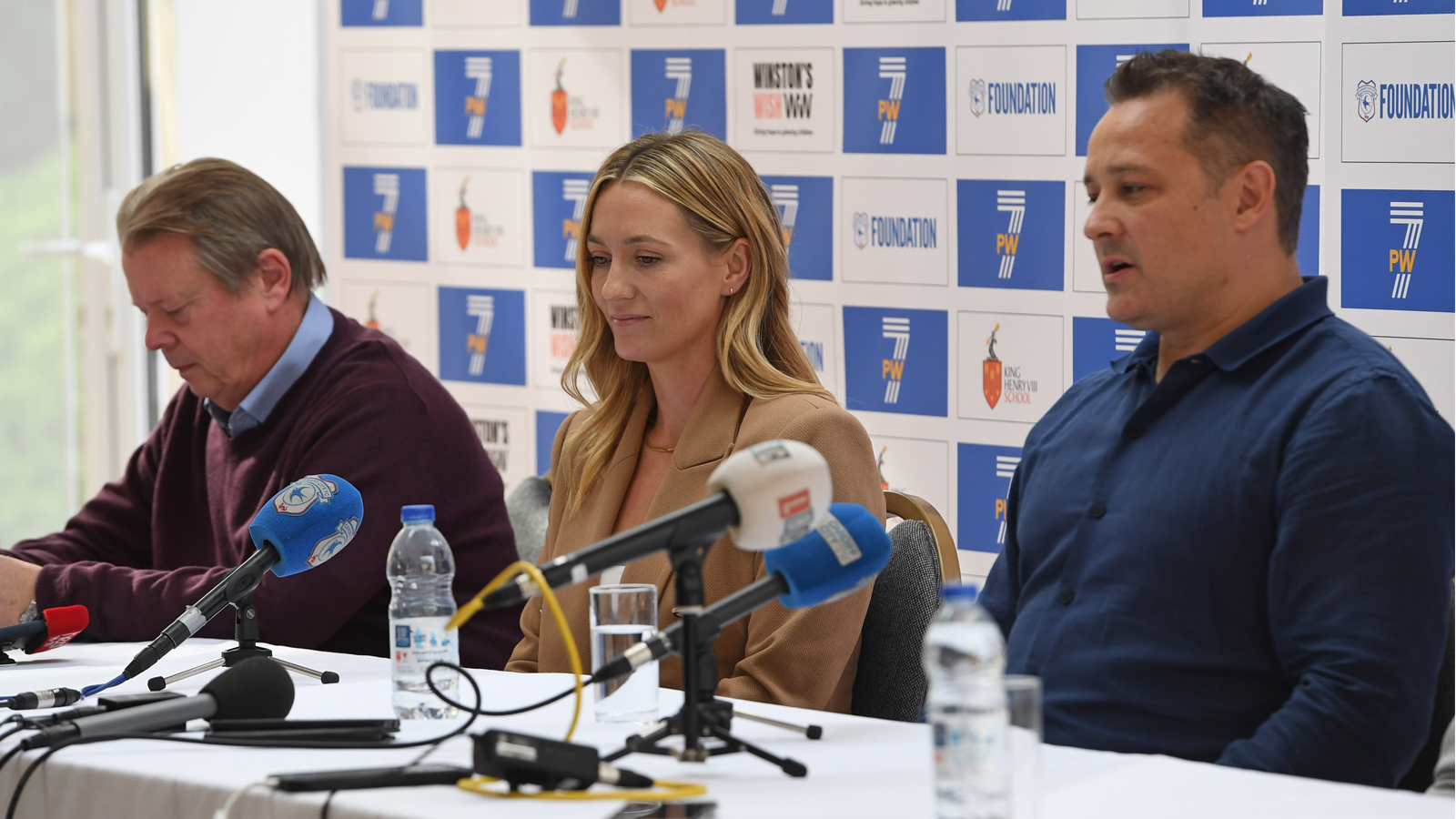 The Peter Whittingham Memorial Match will take place on Wednesday, 30th November (support by buying your tickets here) with all proceeds from the match going to the PW7 Foundation, established in Peter's memory following his tragic passing in March 2020.
And in reference to the match and the reasons for playing it, Peter's elder brother James and wife, Amanda spoke candidly about the reasons for the Memorial Match and establishing the PW7 Foundation.
"We sat down [as a family and with the club] and thought a lot about this game," James began. "I think most are familiar with the circumstances surrounding [Peter's] funeral and the fact that there were only four or five members of his close family there due to the circumstances we found ourselves in with the Covid Pandemic. So, I suppose we never really had the celebration of his life that we would have wanted and, also, we have this idea of legacy and establishing that for his boys, Amanda, and the family.
"Peter was always first to comment on how fortunate he was and how lady luck had shined on him and how his life evolved; many will say Peter gave a lot, but he always felt he received a lot back. We wanted to give back via the PW7 Foundation to some of those establishments that Peter benefitted from during his life in terms of Cardiff City Foundation and his old school [King Henry VIII]; then there's Winston's Wish (a child bereavement charity that supported Amanda) who have been tremendously supportive. I'd also like to think that one day, his boys may even run the Foundation and I love the idea of it taking on a life of its own so that in time they can fly the flag themselves in his memory.
"So, these are the main ideas behind this game; we are looking to have a celebration and remember the positives in Peter's life. That's what he would want, we think; he wasn't the sort of person that would have wanted us sitting here moping around. He wanted to enjoy himself and wanted everybody around him to enjoy themselves."
Amanda added: "As James says, I think this is an opportunity for people to celebrate Pete's life and this gives everybody who wants to be part of that the chance to come and help us remember Pete as he should be remembered.
"Cardiff always felt special; even when he left the club, it always made sense to come back here [at the end of his career]. There were options to move away but we always liked being here. The messages of support we've received and the support for the Foundation has been lovely, and it really touches my heart that people thought so much of Pete and would think to do that. Nobody ever expects to find themselves in these positions, but it's been comforting to have charities like Winston's Wish easily accessible and of course the support of all those who have reached out to us."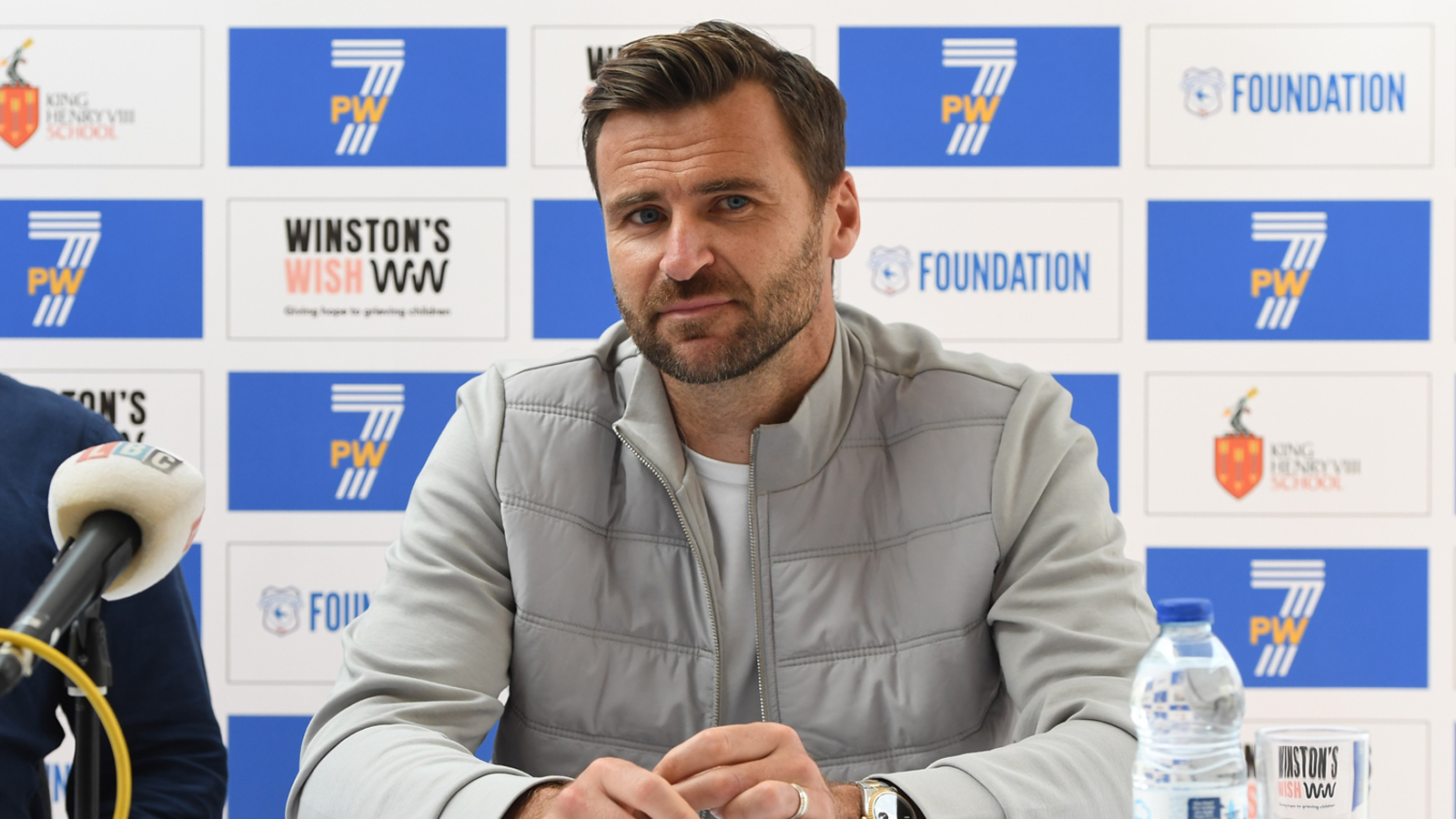 Peter's roommate and one of his closest friends during his time as a Bluebird was David Marshall. The former City captain spent seven years as a team-mate of Whitts in the Welsh Capital and remembers his friend as "humble, unassuming and with a great personality."
Marshy will be at the Memorial Match on November 30th amidst a host of former team-mates and friends including the likes of Stephen McPhail, Matt Connolly, Stuart O'Keefe, Ben Turner, Mark Hudson, and Sean Morrison. Players will take to the pitch at half time during that match to re-connect with City supporters (and any players who wish to be part of this can contact the game's administrative committee by clicking here).
Speaking at this week's conference, David said: "This is a celebration of not only a great player but a great person. Pete wouldn't have wanted a fuss as we all know, but if there's anybody more deserving of it then I just can't think of one.
"For somebody so talented he was so humble and unassuming and had a fantastic personality; I'm sure we'll have a great evening on the 30th in his memory. Pete gave us so many memories as players, staff, and fans and this is a chance to remember him and give some memories back to his family.
"I spoke to Steve [Borley] recently about Pete's highlight reel and I think he has to go down as the best Championship player ever; this game also gives a new generation of Cardiff fans and young players to remember him and try and emulate him."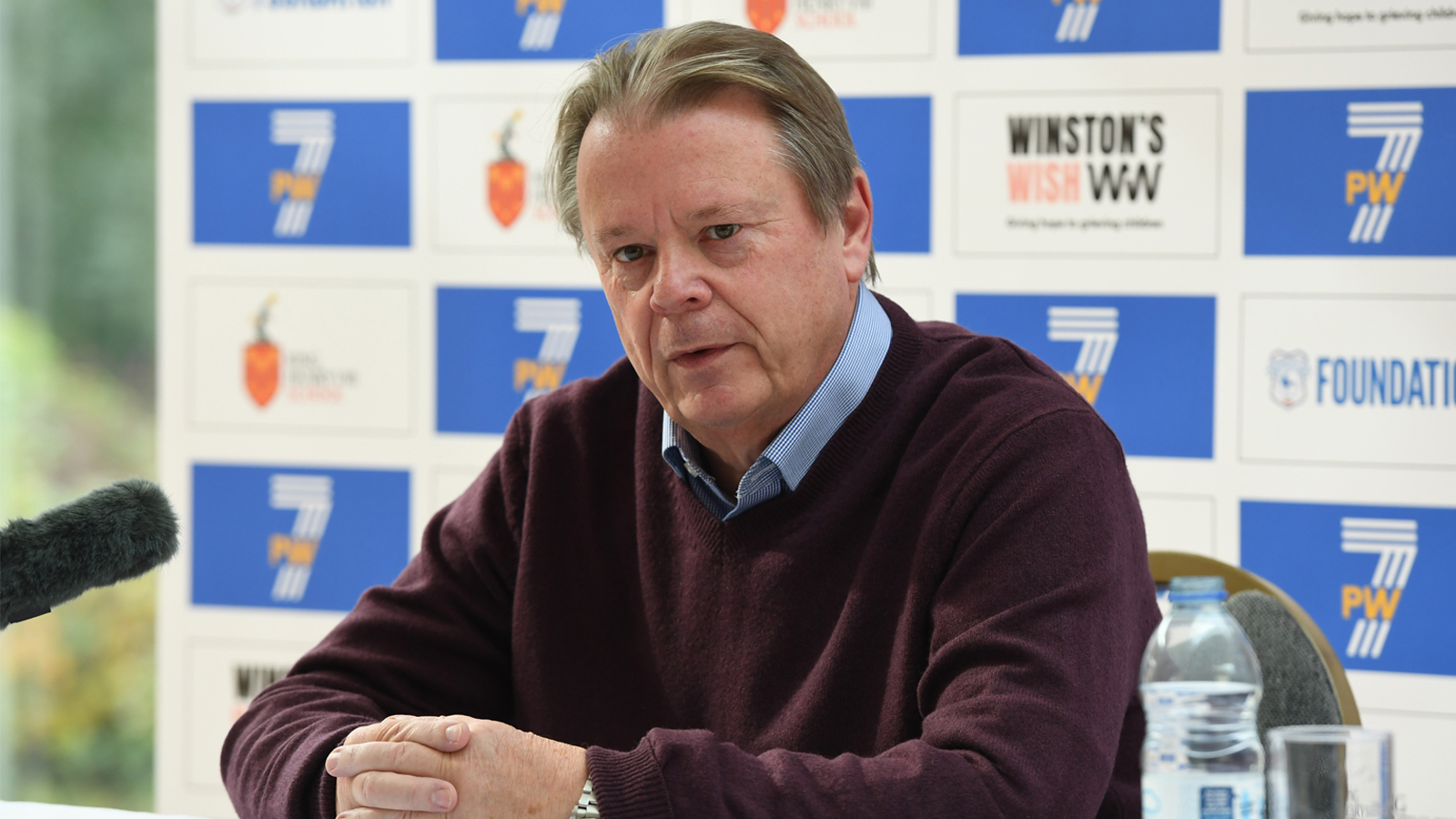 And indeed, Steve Borley's poignant words in closing perhaps best sum up the thoughts of the thousands of Bluebirds fans here and around the world who will rightly remember Whitts as the best to wear our shirt.
"I've never seen a player score so many great goals; he was a fantastic entertainer," Steve reflects. "The compilation of the goals he scored is incredible and he never used to score tap-ins! Every goal he scored was incredible and if he had Messi on his back, you wouldn't have been surprised. He brought quality and the unexpected to the field and was rightly recognised by his peers in football during his life. He spent 10 years with us and the EFL named him in their team of the decade in 2015 which only goes to show how highly he was thought of. No matter what club you supported, you could never forget some of the goals he scored against you as they were something else.
"Peter brought so much joy to people's lives, but he did it all so matter of fact; he'd score a goal and then stand there without celebrating. He was quiet, unassuming, and humble but always had time for the kids and the fans. He was an incredible character and I feel blessed to have seen him; over 60 years supporting the club I've never seen a player that entertained me and left such a memory with me. His goalscoring record as a midfielder is incredible and it was also incredible that we kept him here for so long! He loved the club though and the surroundings; he could have got moves to Premier League clubs over the years, but he always wanted to stay here, where he felt wanted.
"I'd like to thank Aston Villa for agreeing to play us in Peter's memory, we're very pleased with that. I'll never forget the reception he got from the Villa fans in 2013 when he returned as a Premier League player having been away for six years; I like to think that on that day he realised what he meant to people. We wanted this to be more than just a pre-season friendly and I think Villa do as well, so this gives us the opportunity to do that in a competitive and meaningful way. There'll be a bit of fun involved with some of the ex-players and team-mates on the day too, but Peter deserved more than just a friendly match."
Support the PW7 Foundation by clicking here.
Buy your tickets for the match now.