Mick post-Forest | A game of two halves
Interviews
2nd April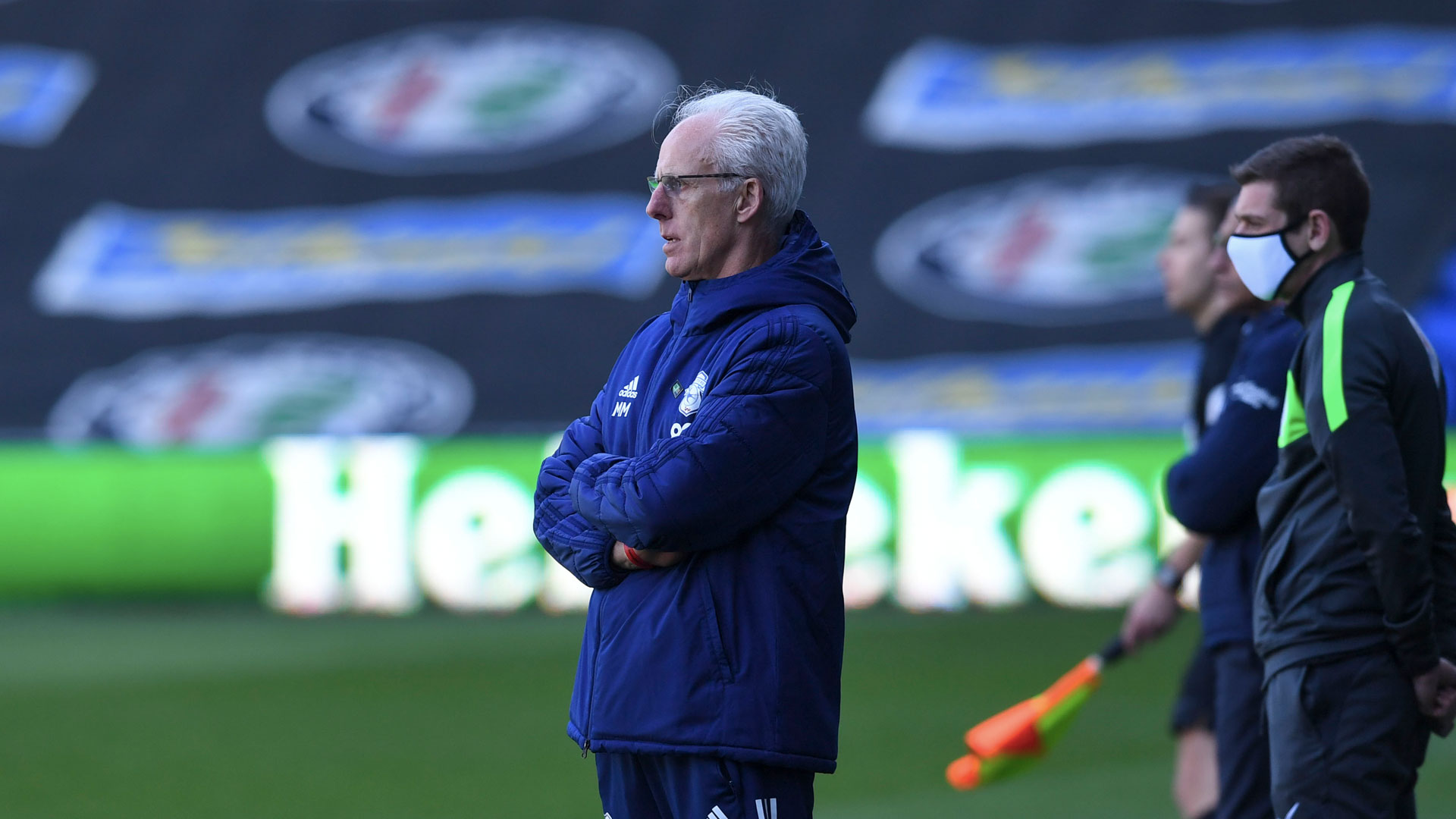 NOTT'M FOREST REACTION | MICK
The Bluebirds fell to a narrow home loss against Nottingham Forest on Friday afternoon.
City boss Mick McCarthy offered his summary of the match to the press and media after the full-time whistle.
"A classic game of two halves, I would say," Mick began. "They were better than us in the first half, and managed to get the goal that was the difference.
"They probably deserved it in the first half, from their performance. We didn't really get going as well as we have done recently.
"We had a really great reaction in the second half, and I think we've been the best side, but haven't managed to get a goal."
James Garner netted the only goal of the game in the Welsh capital, and the boss commented further on the afternoon's display.
"You've got to give Forest a bit of credit. They played well, and we couldn't get to grips with it, or get close to them.
"I know Chris Hughton's teams are hard to break down. If they got the first goal, it was going to be hard. Equally, if we'd got the first goal, they would have known exactly the same, because we've been hard to beat.
"We just didn't have that little bit of luck or bit of quality to finish it. It's not happened today, so we've ended up with a disappointing defeat."
He added: "I'm pleased with the reaction in the second half, I thought we were very good. We needed to start that way, and we didn't.
"I'm disappointed, the players are disappointed, but it's what you do with that disappointment. I'll certainly be back at it tomorrow, making sure there is a positive atmosphere around the place.
"We'll go to Sheffield Wednesday and try to replicate the second half, rather than the first half."