Mick post-Forest | It was a great reaction
Interviews
12th September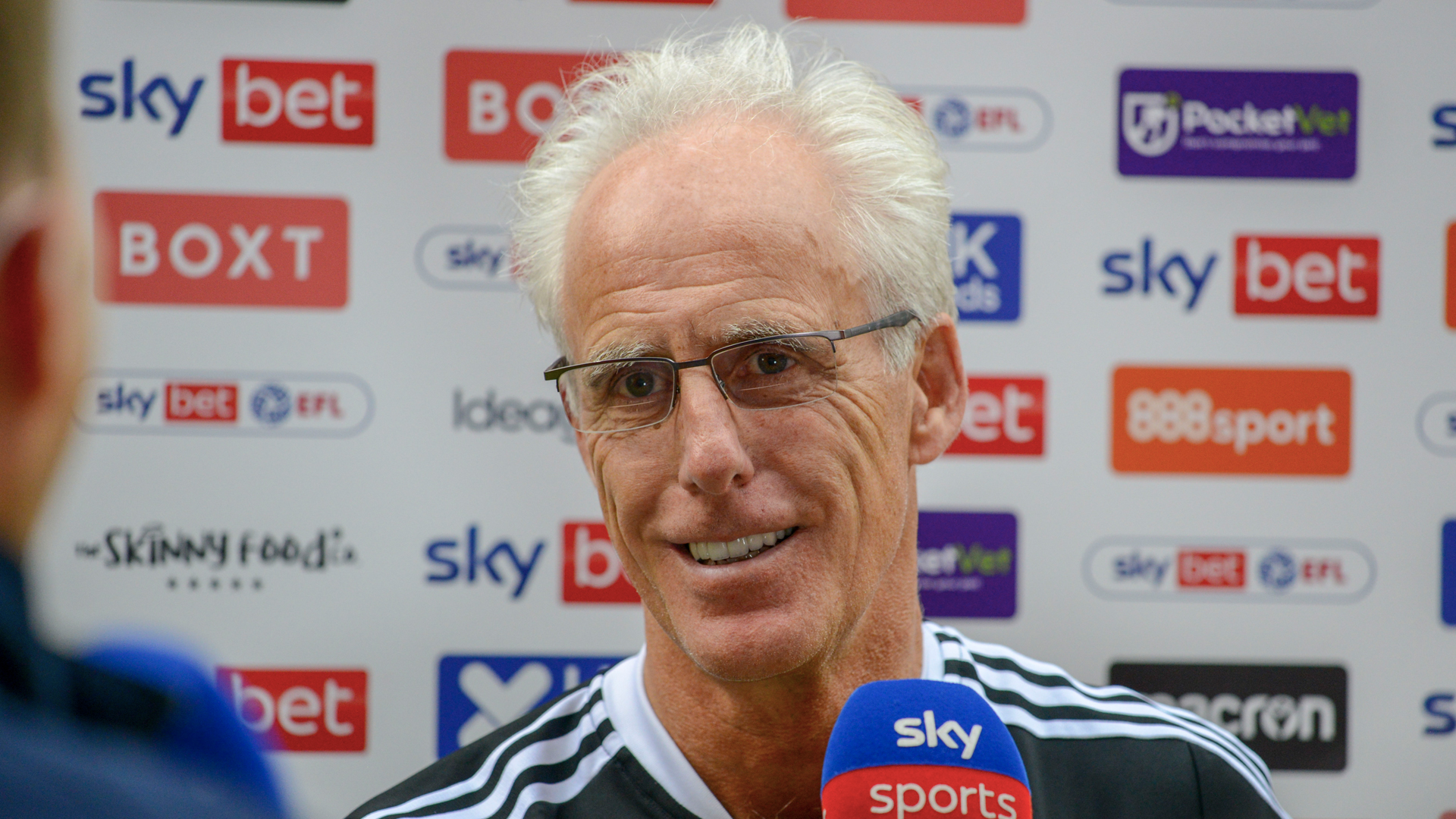 The Bluebirds returned to Championship action after the international break on Sunday afternoon, taking home all three points from the City Ground following an excellent second half performance.
After the full-time whistle, City manager Mick McCarthy spoke to the press and media about how his side were able to overturn Forest's first half opener and seal an important victory.
"It's a great three points and a great win for us." the boss began. "I thought we started the game really well, but then they got into it and scored, and they were brimming with confidence for a while. In the second half there was a great reaction. We got after them, and we made a difference. That's what's given us the win.
"I said to the lads at half time that I didn't think what we were doing was working, but I didn't want to rip what we were doing up. So I gave it ten minutes and it didn't work, so I did rip it up. We went with a 3-4-3, and Rubin had an instant impact, of course."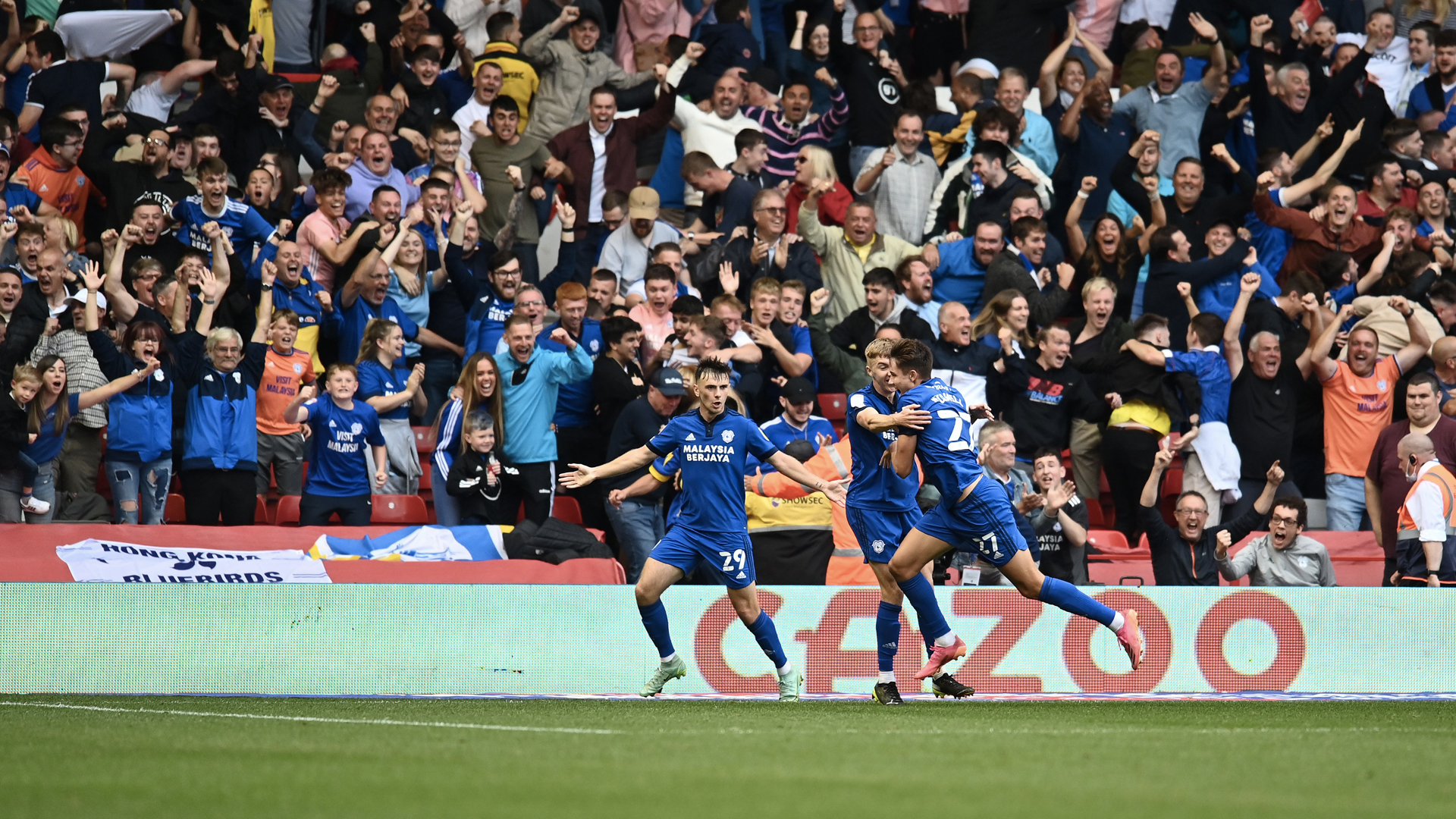 Rubin Colwill was named Man of the Match after scoring a second-half brace off the substitutes bench, and Mick was full of praise for the 19-year-old.
"Rubin's quality was instantly recognised when me and TC came into the building. As I've said, we saw him in a training session, and he stood out. He's a lovely young man, very laid-back. He comes from a lovely family, he's got his feet on the ground, and he wants to work hard to do well.
"What pleased me about the first goal was that we took a short throw-in. I told the lads that we don't have to launch it into the box all the time; be smart, be clever, do something different, and, of course, they did. Will put a great ball in the box and we had bodies to attack it.
"The second goal was just different class. It was a great ball from Perry into Kieffer, and Kieffer just nicked it round the corner. Having Rubin closer to Kieffer helped us get that goal. That second goal has got TC written all over it – he takes credit for coaching him and insisting on how he does it."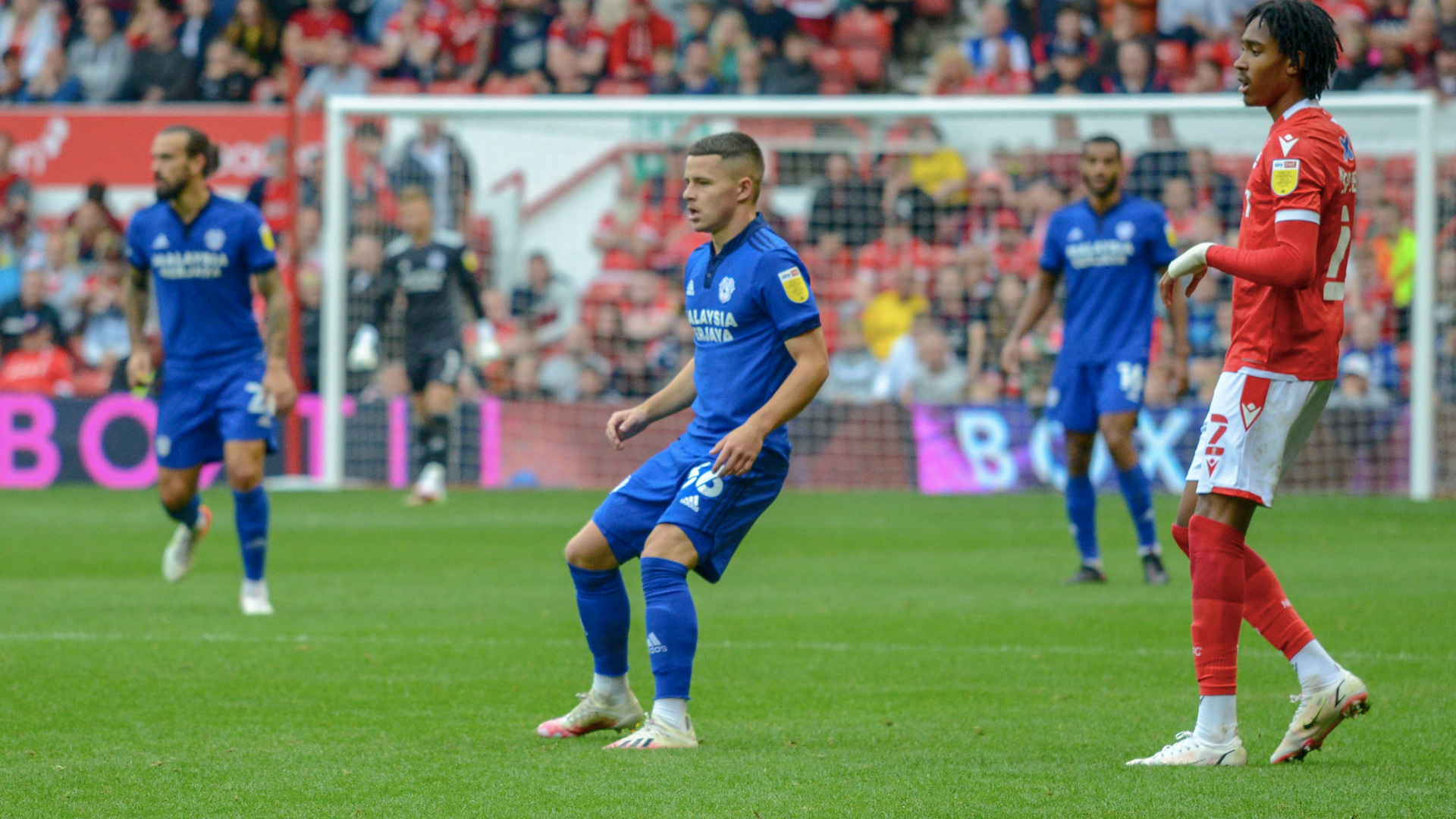 Mick concluded with a comment on two young City debutants, Sam Bowen and Kieron Evans, who both made their league bows for the Bluebirds at the City Ground.
"It's not been the perfect setup, but it ends up being perfect when people come in and do a job. I'm delighted for the lads making their league debuts, Sam Bowen and Kieron Evans; it's great for them.
"Kieron scored two goals for the U23s in midweek, one with his left foot and one with his right. He came on today and did an honest job, but he's a good technical player.
"It's tough enough having a couple of days to get your head around the fact that you're going to start, and to prepare. So to get the call ten minutes before kick-off, Sam came in and did well. He's been doing really well in training."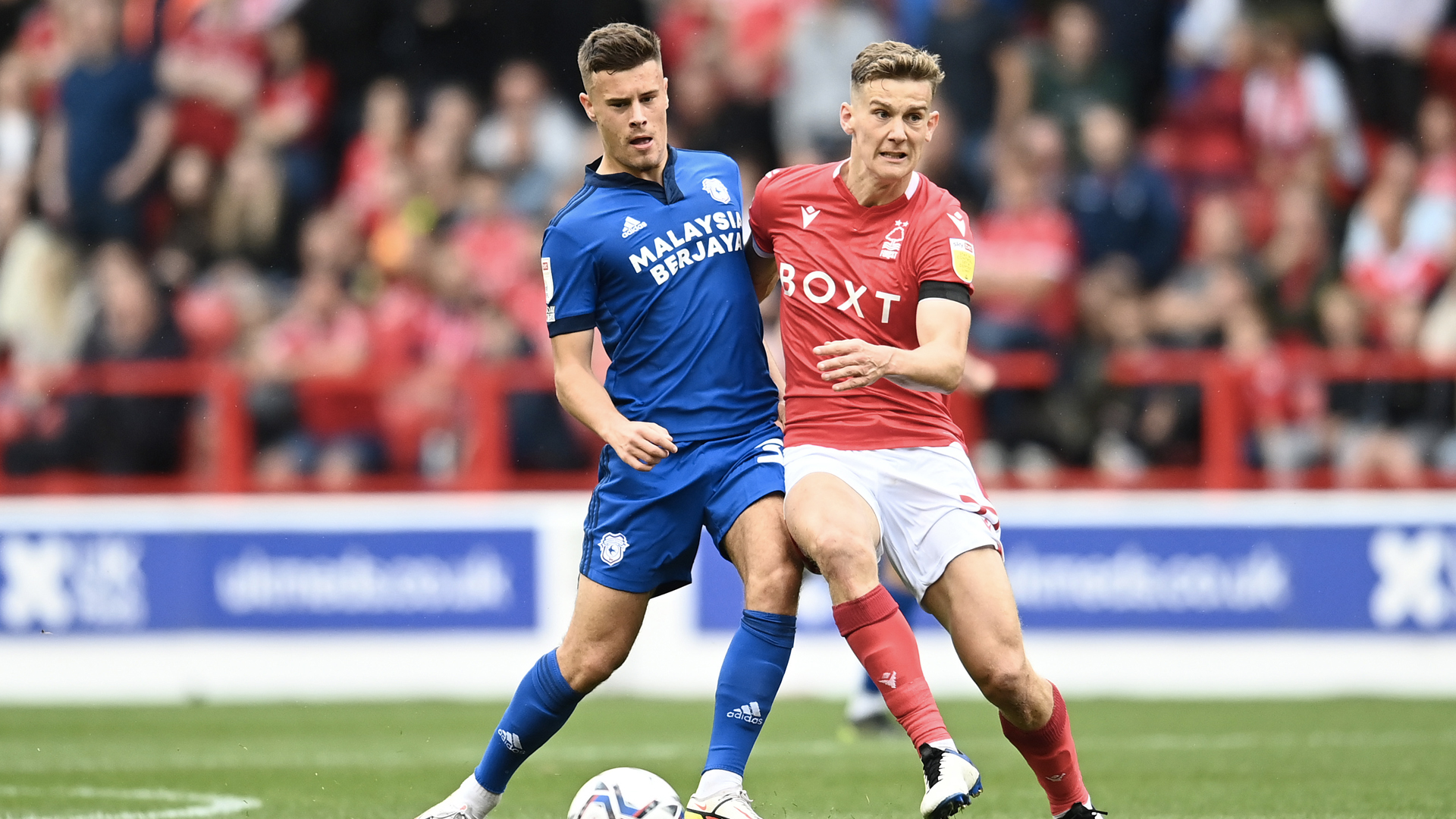 Mick's post match press conference will follow on Cardiff City TV!