Morison post-Birmingham | You never lose that feeling
Interviews
30th April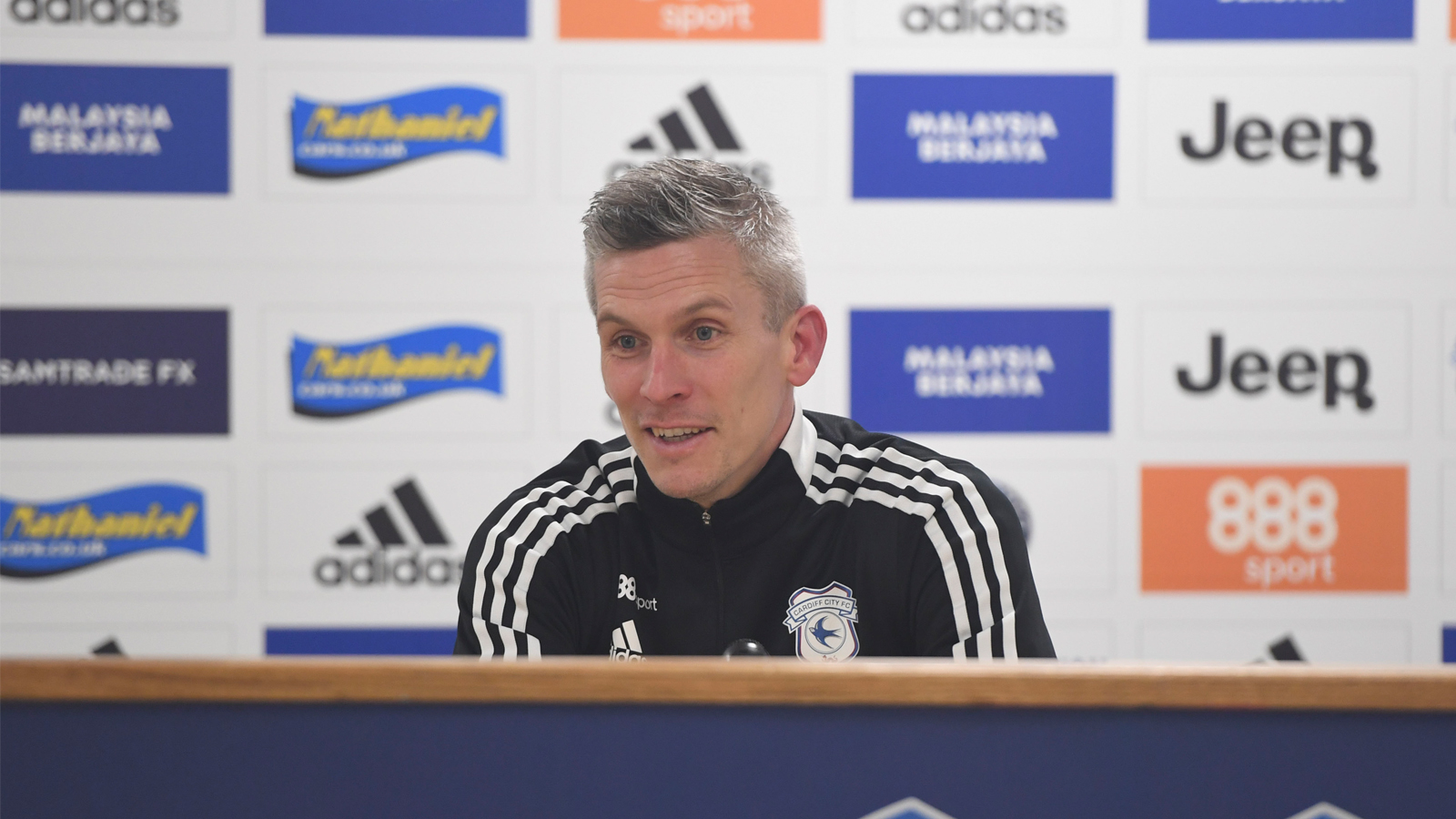 Following the Bluebirds' draw with Birmingham City on Saturday afternoon, City boss Steve Morison spoke to the press to discuss the result.
After an attacking performance in the second-half, where the Bluebirds went close to sealing all three points, Morison praised his team's showing.
"I wouldn't call it a fightback," Steve began. "They had one counter-attack in the first half and a moment after that, but we dominated the game from start to finish in all aspects.
"We just have to be better in the final third. We haven't had a penalty all year, so it was nice to get a penalty and Will put it away.
"I'm pleased that they stuck at it, gave it a right go and it was nice to not end with a loss in the last home game of the season."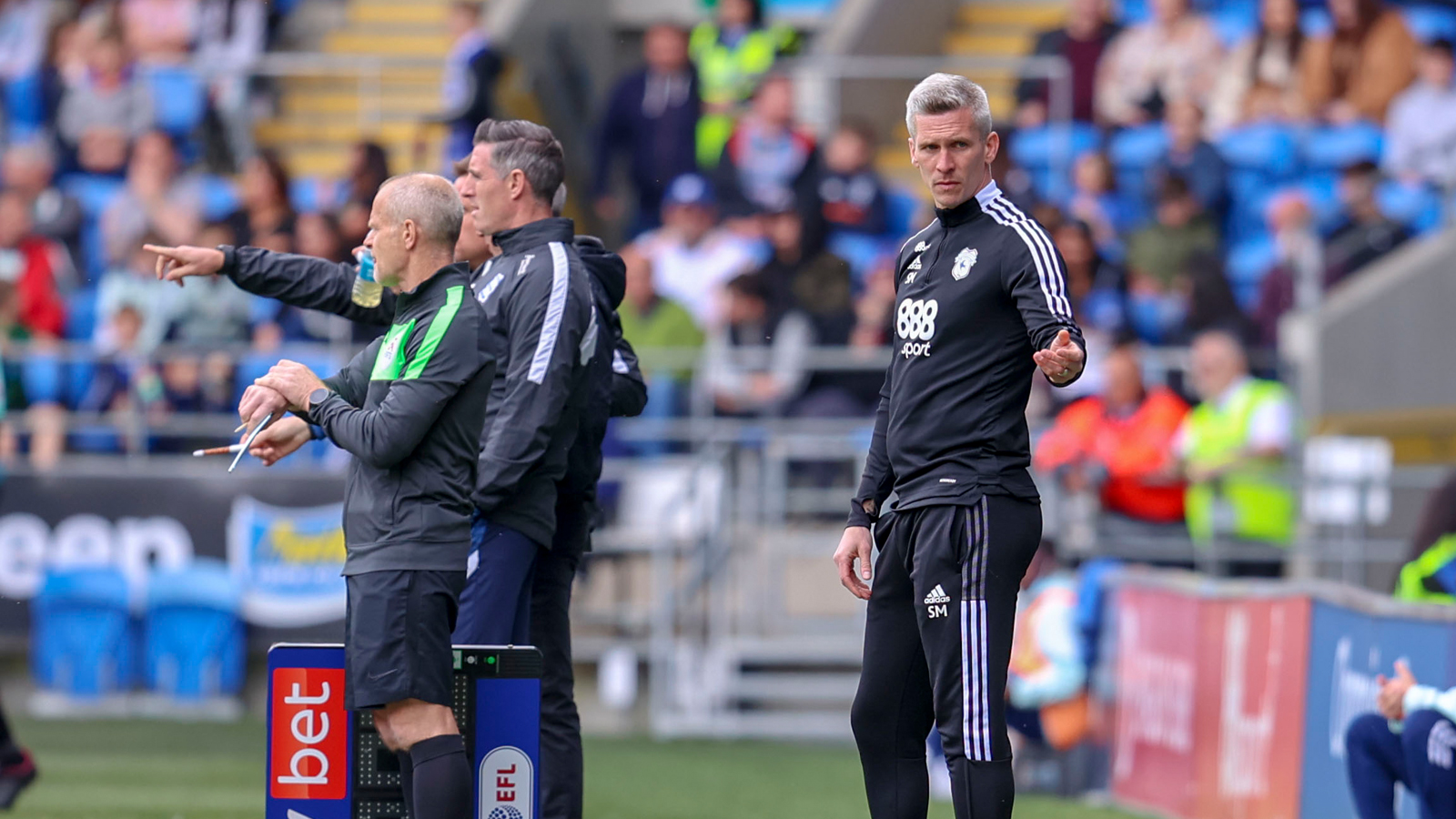 With City applying pressure late on but unable to find a winning goal, Morison expressed that the squad's forward line contains plenty of quality.
He said: "We've got people in the building who can score goals. It's just the confidence, getting them in the right areas and getting them taking their chances. You see that we get to that area of the pitch very well, through playing football.
"That's why you look at the top teams, they have the top players in those areas and, the reason why, is that they have moments and they produce.
"We have players who are talented and the more they play, the more they practice, the better they will get at it. But I'm sure, under no uncertain terms, we'll bring people in and hopefully we'll have more opportunities."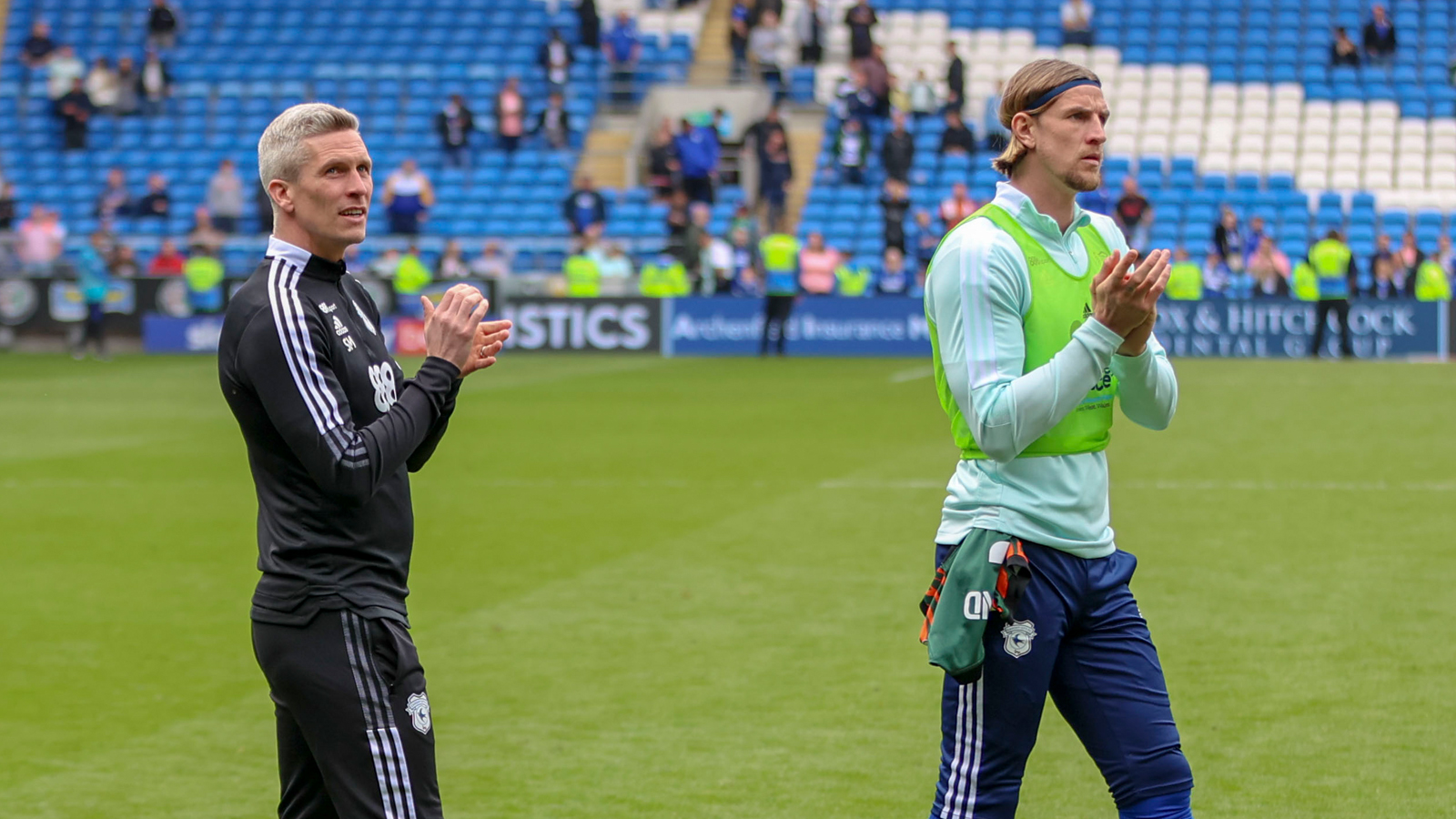 City's campaign will come to a close on Saturday, May 7th at Pride Park , with Morison insisting that the Bluebirds will aim to end the campaign on a high.
"We love playing football and doing what we do. We'll finish the season next week and we'll want to get back to it in two weeks. It's what you do, it's your love and your passion.
"The feeling there at the end of scoring a goal and getting back into it, you never lose that. It all settles down a bit because players are with their families after the game and the fans who stayed behind, but we're not thinking that we want the season to end."