Morison post-Swindon Town | We're on the right path
Interviews
23rd July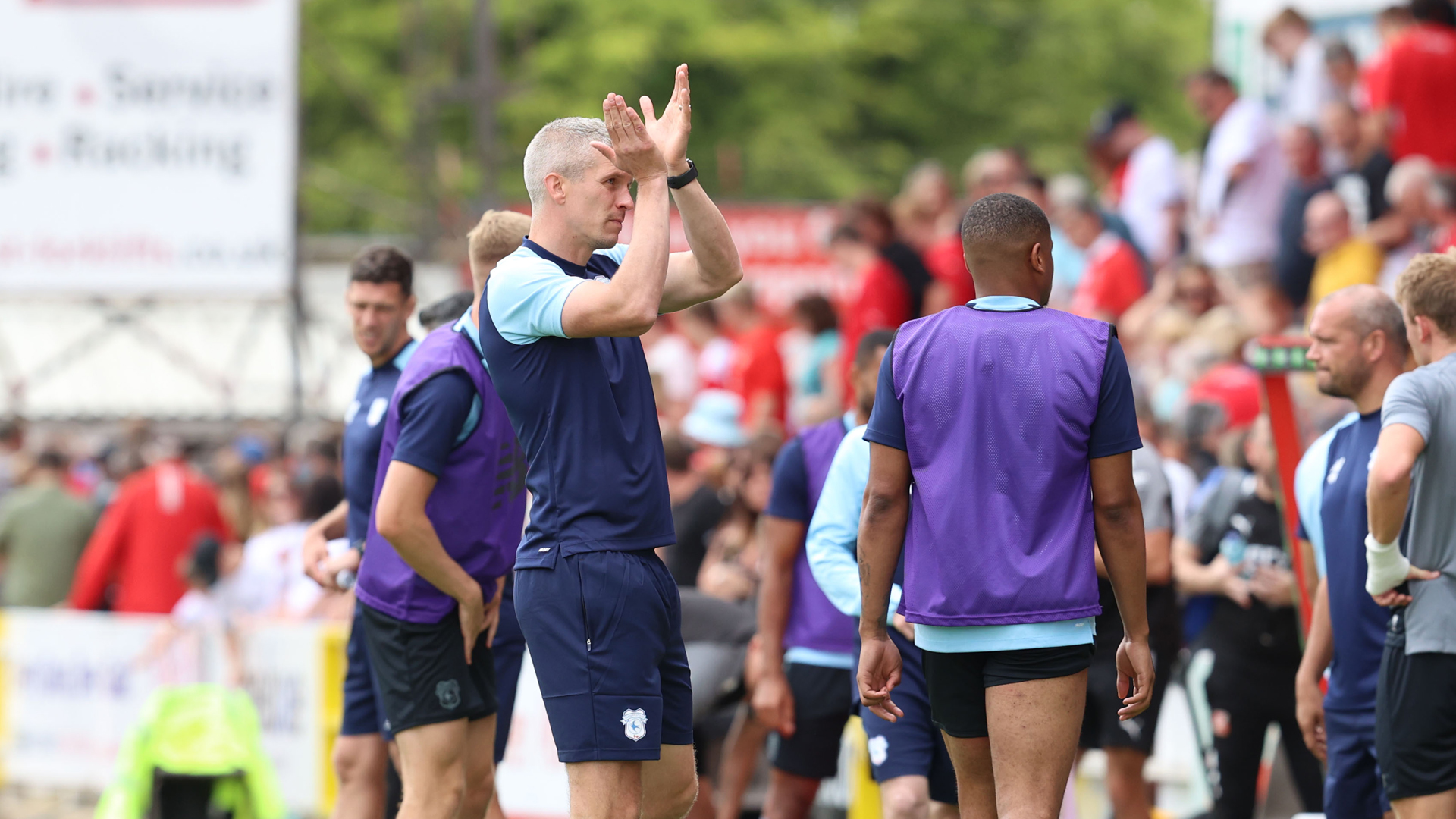 Steve Morison spoke to Cardiff City TV after his side rounded off their pre-season schedule with an entertaining 4-2 win over Swindon Town on Saturday.
"I was pleased with the goals we scored," Morro began. "The hardest thing to do is score goals, and we managed to do that and score four of them, which is pleasing.
"We could eradicate the goals (at the other end). We didn't want to concede, and I felt like we didn't need to concede, either. We were a bit sloppy at times, but it was difficult because at times it was a little too comfortable.
"But, we scored four good goals, and I'm really pleased with the minutes we got in the legs. I think you can see what we're trying to do, and that's the main thing."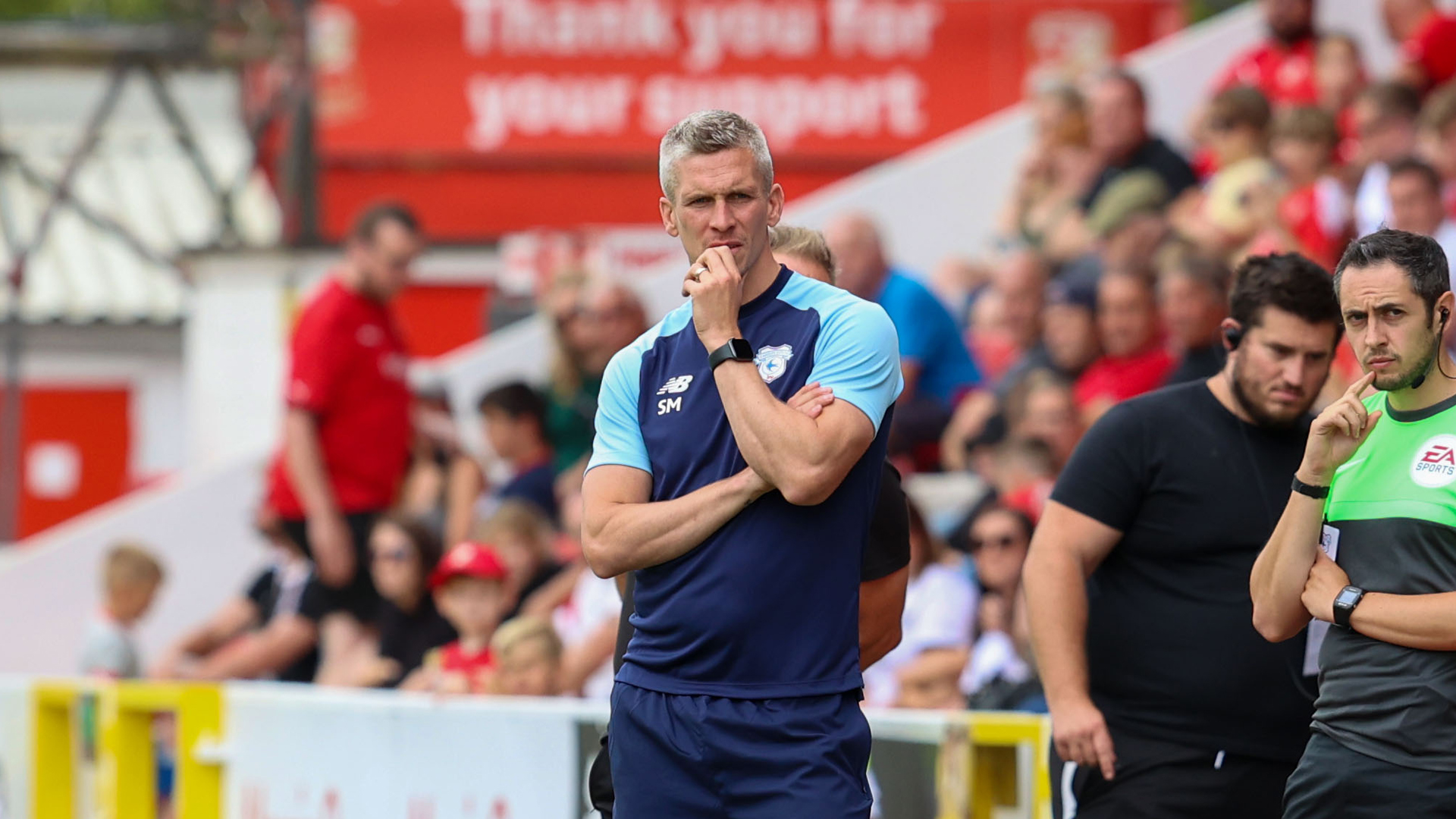 A dominant first half display put the Bluebirds in the driving seat, and the gaffer was pleased to see high levels of intensity and quality across the pitch.
He said: "You need to have end product, and it was pleasing that we did. The reaction when we lose the ball, and when we get it back, then looking forward and putting ourselves in attack, was really good.
"We're working on a way of playing, and also a way of playing that suits the players we've got. We've brought the players in to play a certain way, and they're doing alright at the minute.
"It's going to take time until it becomes second nature, but we're on the right path. We've got a week now to really hone in and harness what we want to do against Norwich. It will be a good week."