Morison pre-Sheffield United | We've got to enjoy the pressure
Interviews
22nd April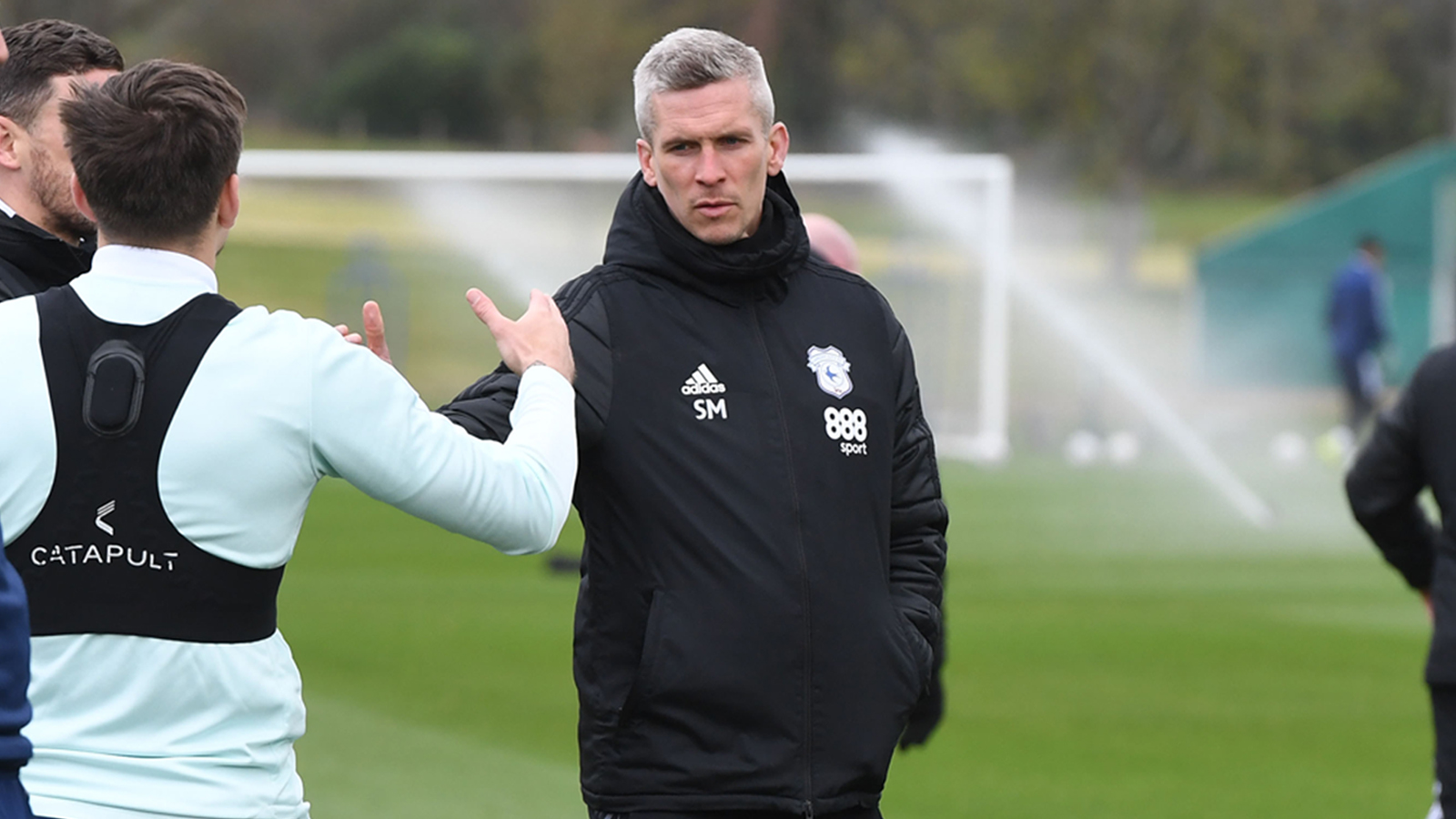 Ahead of Saturday afternoon's clash against the Blades, City boss Steve Morison spoke to the press to discuss the upcoming fixture...
The Bluebirds travel to Bramall Lane on Saturday afternoon with four fixtures left to play in the 2021/22 campaign. Morison began by sharing his desire to end the season with a good run of form, beginning with this weekend's away match.
"We've still got four games to go," said Steve. "We want to get as many positive results as we can.
"When I was a player, going to Bramall Lane and playing there was enough motivation for anything. The atmosphere will be fantastic, and the message to the team is that we've got to enjoy the pressure that comes with it.
"It's also important to realise that we've got to play with that pressure in that environment.
"At the end of the day, we want to win, and I'll be picking a team that I think is best suited for the game on the day."
With Saturday's opponents currently in sixth place on the Sky Bet Championship league table, Morison continued by discussing the squad's self-focus over the coming weeks, with a look to carrying on with development into the summer months.
Steve continued: "If we can beat them then it can of course get in their way with their hopes of getting into the Play-Offs.
"We've got to not worry about anybody else and focus on ourselves, working in the best way that we can to get the results.
"We're wholly focused on our own plans for going forwards with the group of players that we've got, whether that's this season or next season."