My City Story #1 | Brittany Laing
Community
11th August
We've welcomed back 'My City Story' within the pages of The Bluebird - official matchday programme this season.
We'd like to thank Brittany Laing for telling us her City story for edition #1.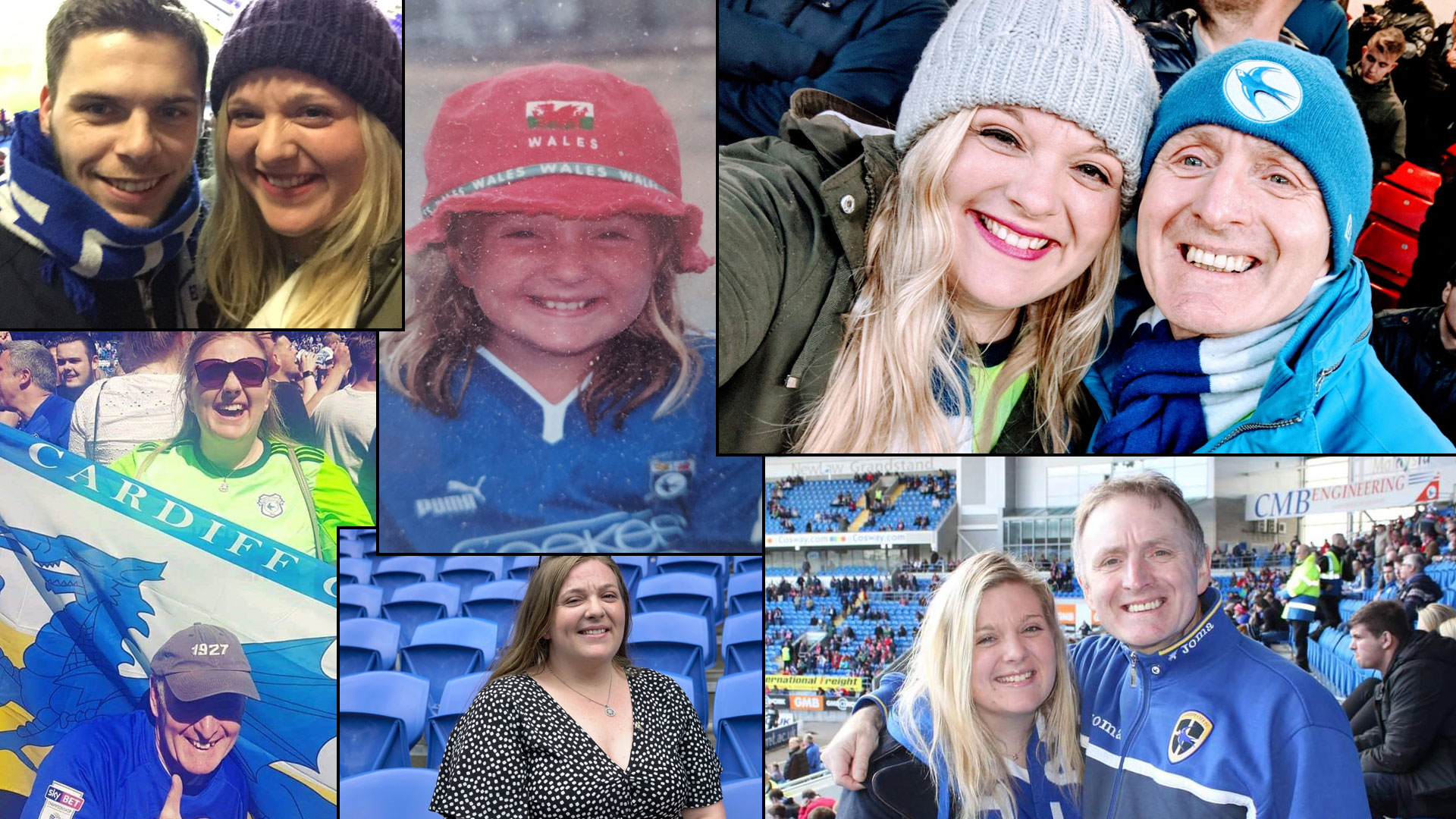 Name: Brittany Laing
Age: 29
Favourite City player: Peter Whittingham
Favourite City kit: Leekes (2002/03)
Favourite City match: Cardiff City 1-0 Barnsley (2008) "You can't beat your team winning at Wembley"
Favourite City goal: Whitts vs. Leicester (2010) "I can still hear the post ping"
FATHER/DAUGHTER TIME, A CHANCE MEETING & HER GAME TOO
"When we were both young, my Dad (Martin Teague) took my brother & me to the football. He always says to me that he never thought in a million years that all these years later we'd be stood next to each other still for each game, in the Canton End and cheering for the Bluebirds. It's father/daughter time and doing something we both love. It means as much to me as it does him.
"I remember my first game well. We went in the Family Stand at Ninian Park, and I spent the game asking my Dad who was who and remember him pointing out James Collins and Danny Gabbidon. From day one, I remember being completely hooked.
"The important connections with the Club don't stop there. Cardiff City is how me and my husband (Thomas Laing) met. It's amazing to share something so special with that person you love. We got married legally during COVID but we get to celebrate properly this year on our one-year anniversary, at Hensol Castle, where the Bluebirds train. We're having a City themed celebration on August 11th. Everything is Blue.
"I feel privileged as a City supporter to be in a position to now impact and assist change. Since the start of this year, I've been Cardiff City's dedicated HerGameToo ambassador.
"HerGameToo is a campaign aiming to fight sexism in football both on the terraces and online. The response that the launch video in May 2021 got to the types of comments girls and women get everyday online saw the video go viral and really help kickstart the campaign in the public eye. I think people were quite shocked that women are still experiencing things like this, just for the love of football. At HerGameToo, we're trying to educate for the future.
"Sadly, I've experienced a few of these issues myself within the footballing world. Most of the sexist comments I've had have been online but it has happened in person before, and I was surprised that the friends of the person who did it didn't object. Allies are needed throughout this campaign to make this work. For me, it's getting more friends and supporters aware that they can stand up for those around them.
"I was really grateful that Cardiff City got involved with the campaign. We've made some important steps since linking up with HerGameToo, but I'd like to think we're just getting started. Football is a game for everyone to love."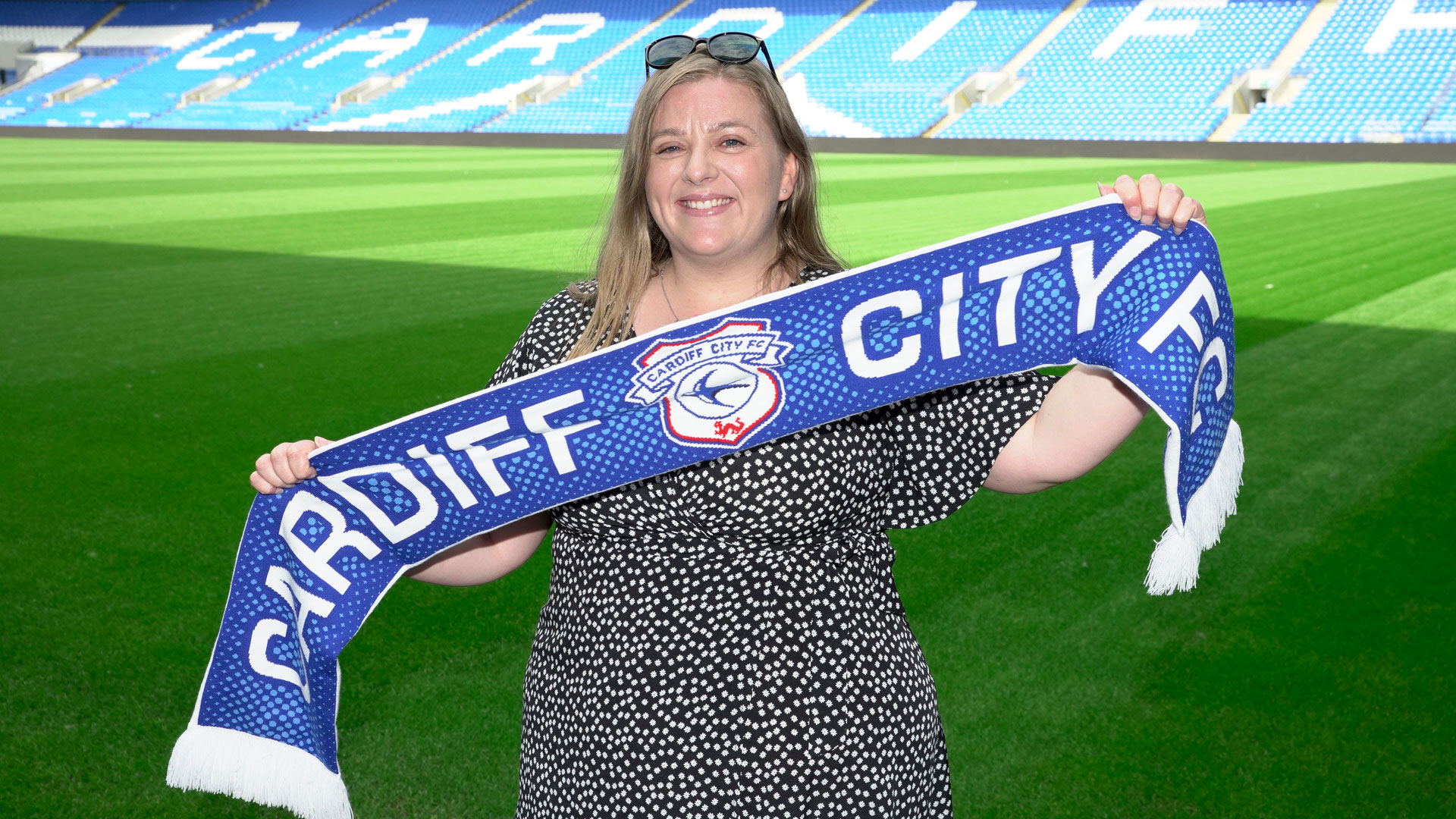 Read a new City story in edition #2 of The Bluebird - coming this weekend.
If you'd like to get involved this season and have your tale told in The Bluebird - and on cardiffcityfc.co.uk then email us via prog_mail@cardiffcityfc.co.uk with a snippet of your anecdote, your name & fan number. We look forward to hearing all of these great moments!