Oakley, Hughes, Bowen & Roberts link up with the Bluebirds
Women
5th August
Cardiff City FC Women have added four exciting talents to their squad for the upcoming 2022/23 Adran Premier campaign.
We'd like to extend the warmest welcome to Rhianne Oakley, Evie Hughes, Megan Bowen & Emily Roberts.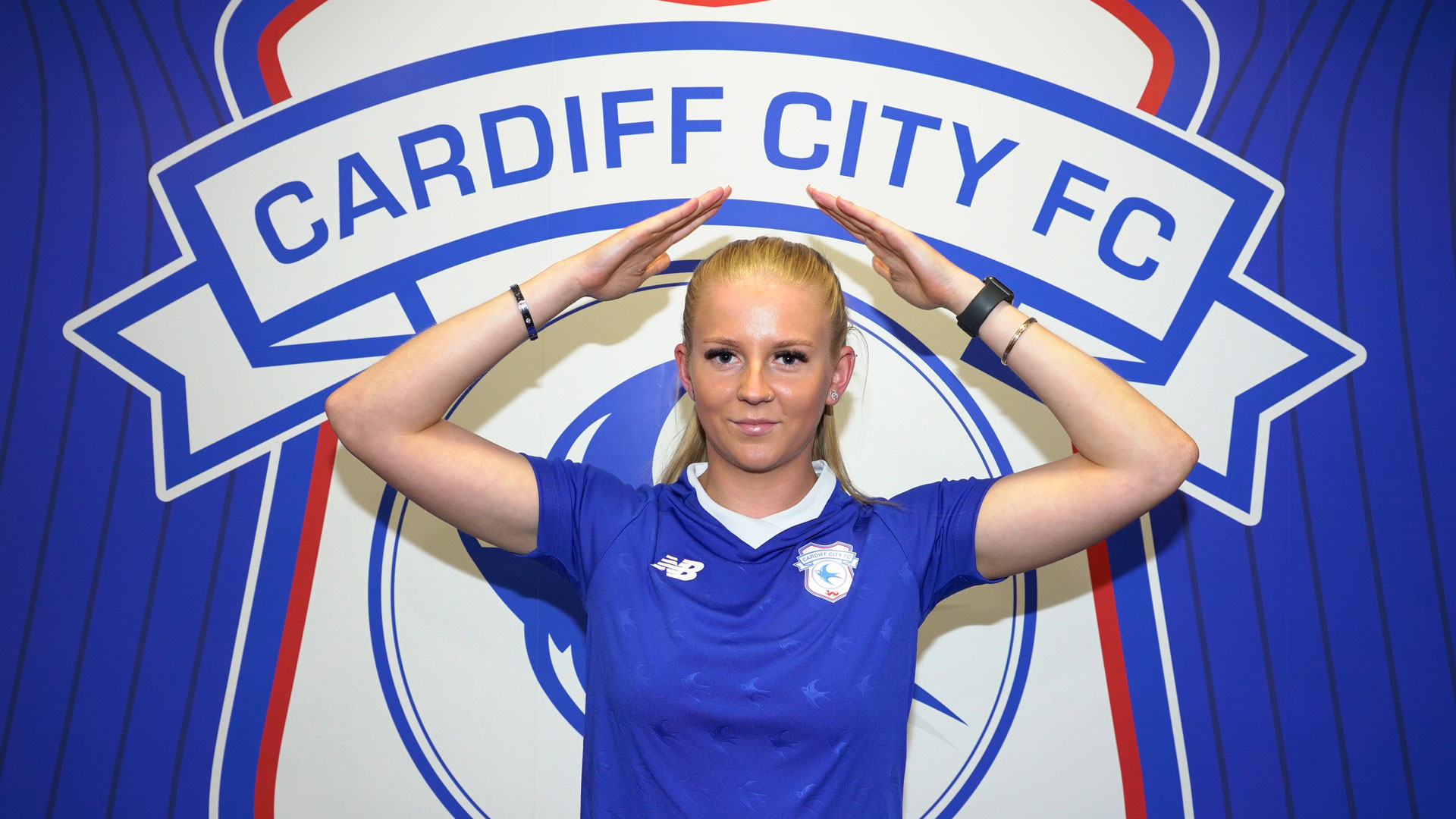 Rhianne joins from Swansea City Ladies, having proven to be a major attacking threat in the Welsh top flight in recent seasons.
Speaking at Cardiff City Stadium, Rhianne said: "It's a really good opportunity for me to showcase myself and my ability. I really like the direction the Club is going in. They really focus on improving young players. The Club is really exciting.
"I think my style of play really fits in with the plans for the season. We've got set goals and I'm here to help achieve them by scoring goals and doing everything I can for the team."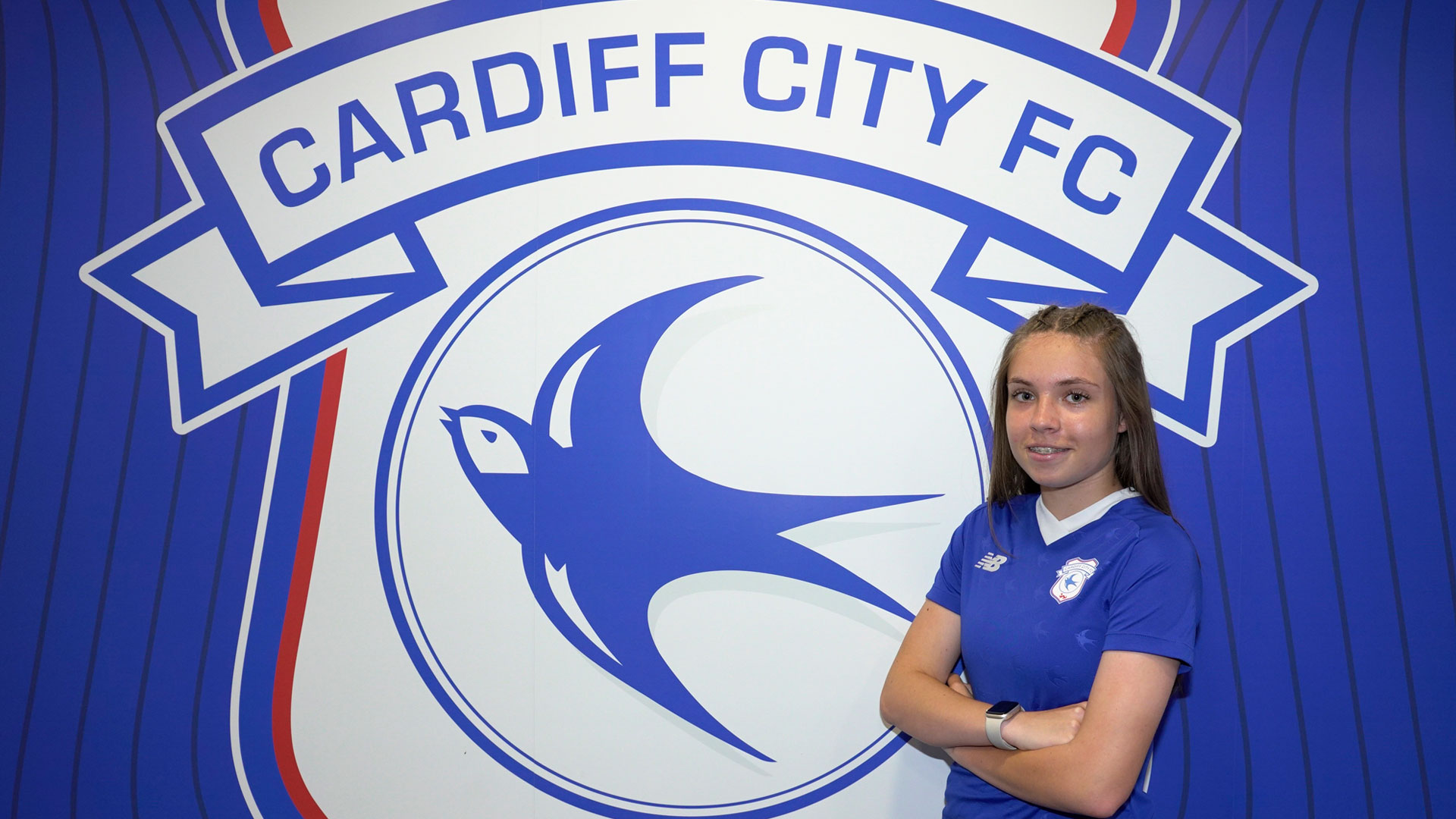 Full-back Evie previously played at the FAW Academy, where she made an impression, also representing Wales' U16s side.
She said: "It's really exciting for me. It's such a massive Club. As a youngster, I know that they do really well in developing young players, especially in a first-team environment.
"I watched the Adran Leagues last season and watching the young players shine for Cardiff City just made me really want to be a part of the team."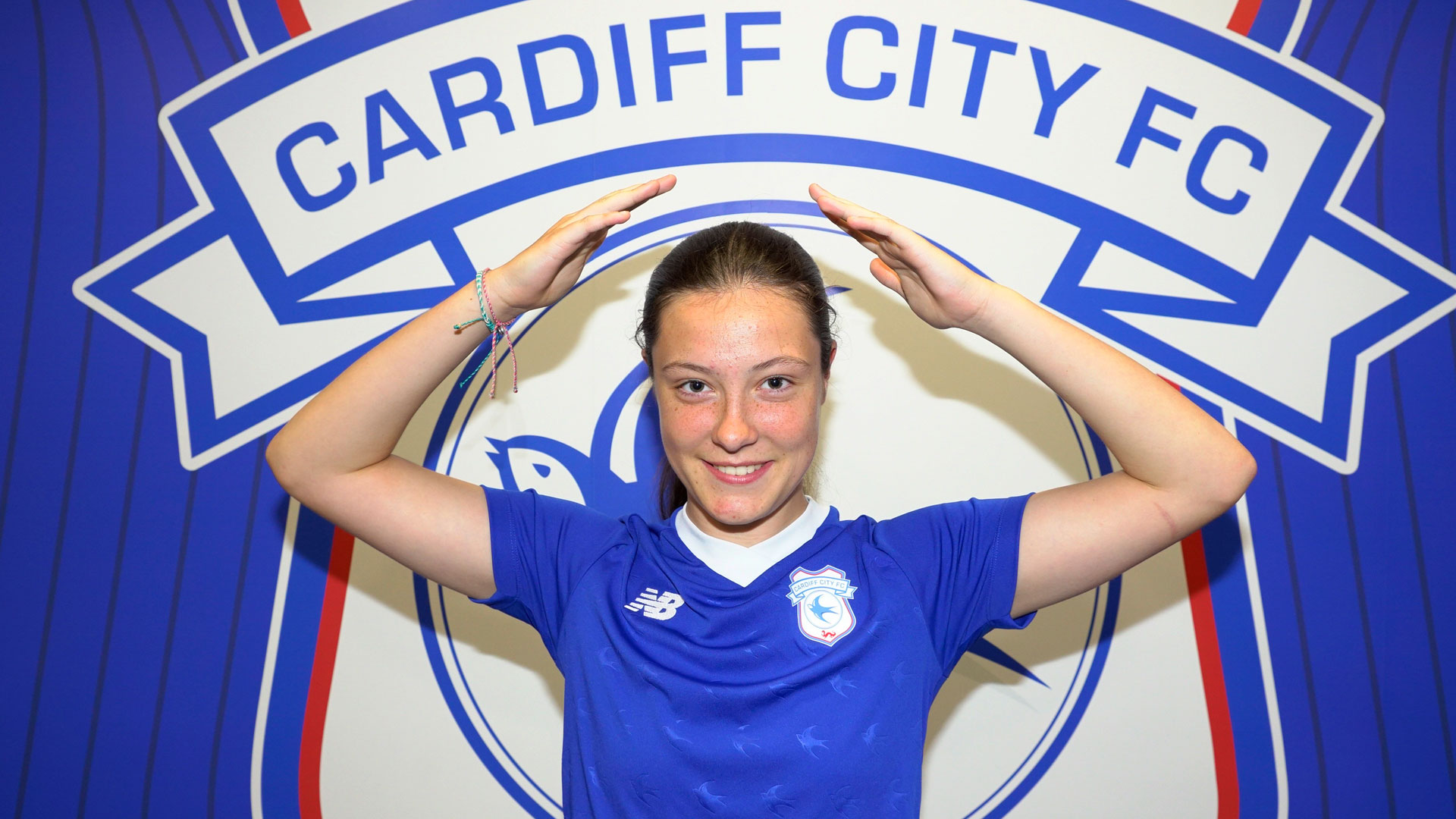 Another new recruit with international experience is Megan, who featured for Adran Premier side Barry Town United last season. The defender has represented Wales at U17 level, where she was a teammate of City's Lily Billingham.
"I knew a few of the girls before I joined," Megan began. "I had a lot of conversations with them about how it's run, how it's set up, whether they've improved and it was nothing but positive things said, which drew me to the Club. 
"As a young player, improvement is key and Cardiff City are a Club, with the coaching staff, the facilities and the other players to learn from, that give you that opportunity."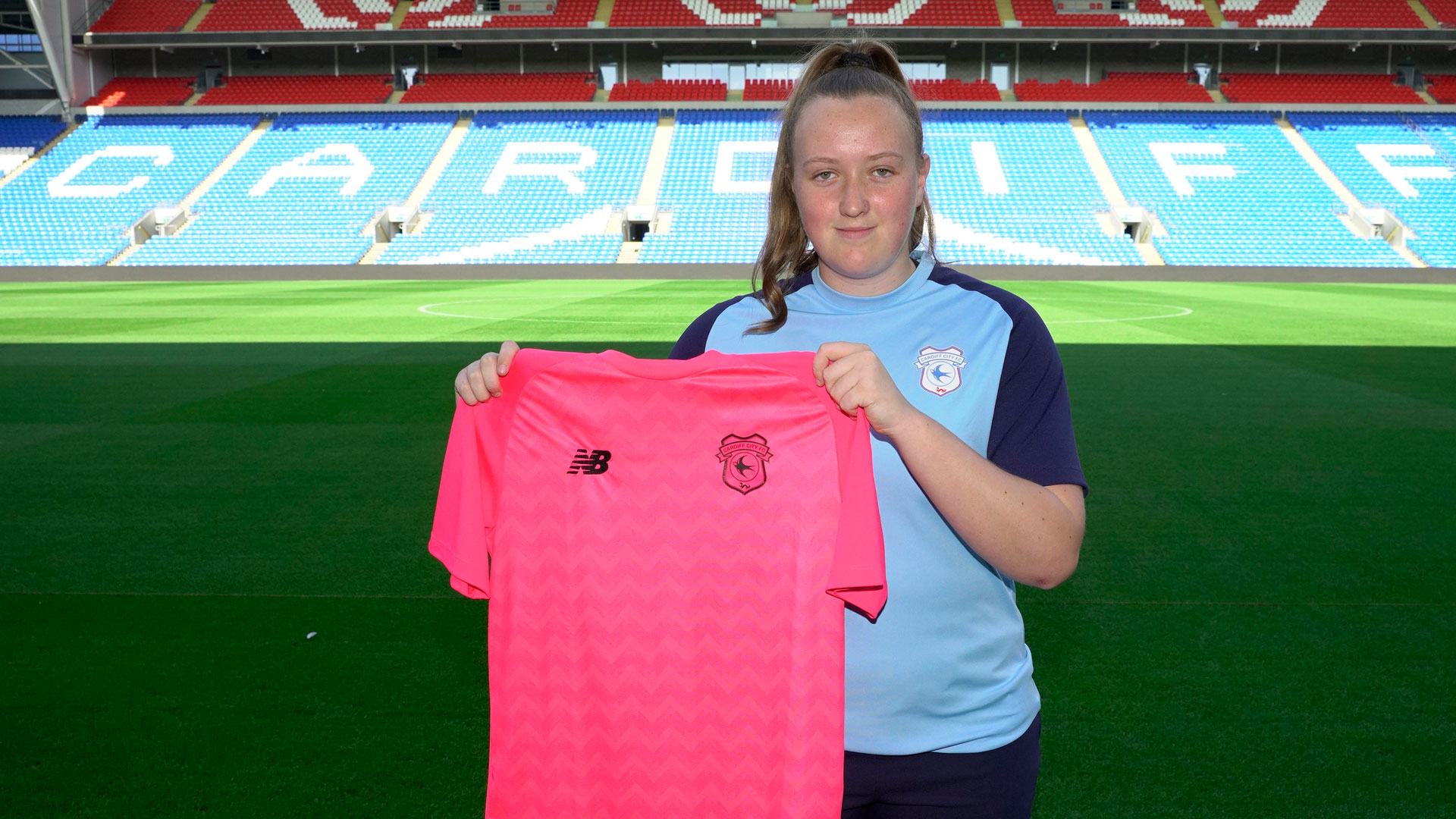 Completing the quartet of new signings is goalkeeper Emily, who joins the Bluebirds from Port Talbot. The shot-stopper has also featured for Wales' U19 side alongside new club teammates Seren Watkins and Phoebie Poole.
She said: "It's very exciting to go to one of the top teams in the Adran Premier. The players have been extremely welcoming and so easy to get along with. They're all lovely to train with.
"I'm hoping to play a big part, work my way into the squad, improve as a player and have a good season with the squad."
Great to have you with us, Bluebirds!