Philogene post-Rotherham | It's great to get the win at home
Interviews
29th October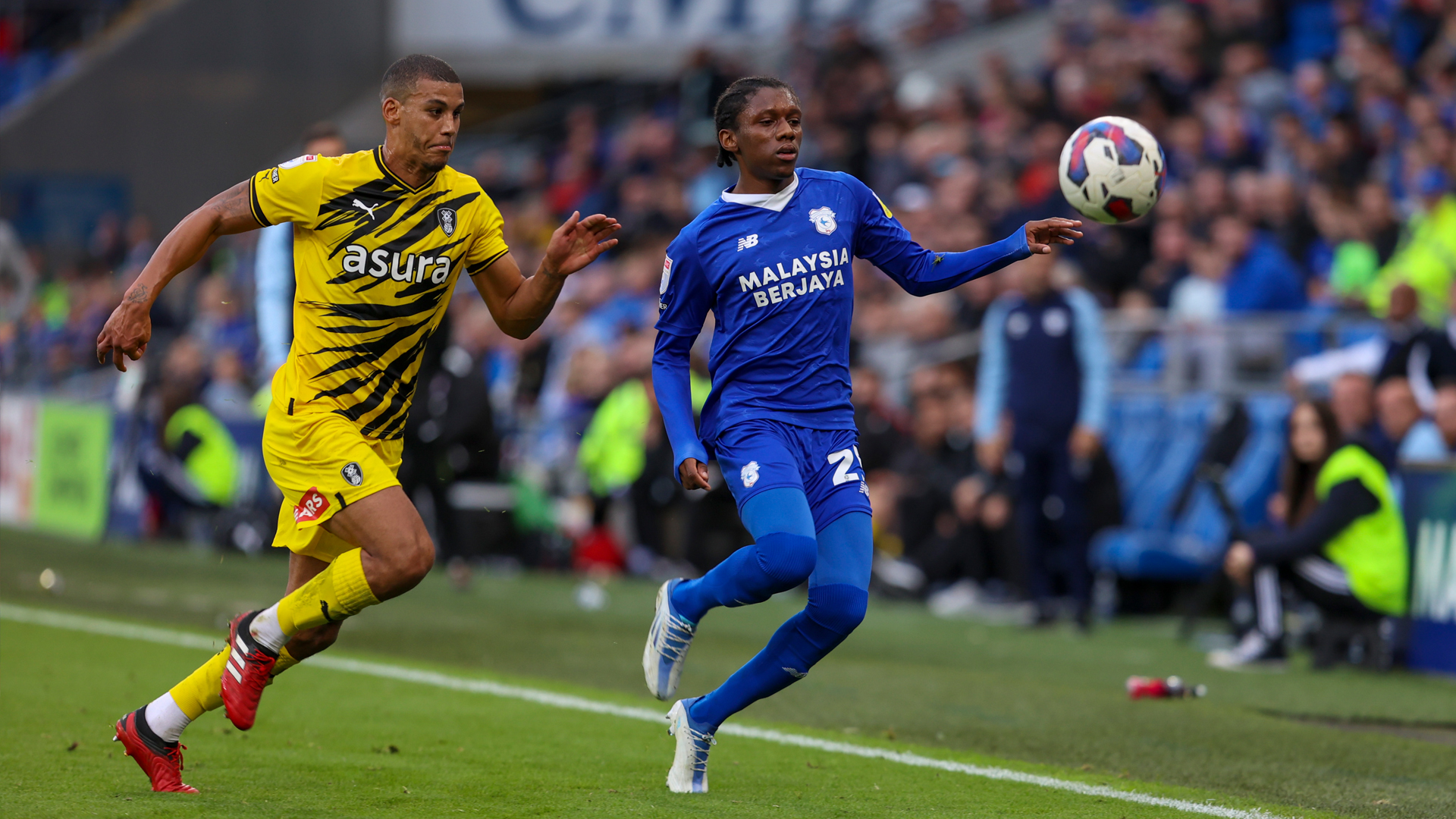 Following Cardiff City's 1-0 victory over the Millers on Saturday afternoon, Jaden Philogene spoke to Cardiff City TV.
The winger, who came off the bench in the second half before netting the winner for the Bluebirds, reflected on the winning performance at CCS.
"After two games where we got red cards, you've got to stay mentally strong." he began. "I thought that we did very well to get the result today as well. When the opportunity comes, you've got to take it.
"We dominated, it's what we came here to do and show the fans what we can do after the last week.
"It feels good to get the win, especially at home as well. We have to stay mentally prepared for big games that are coming up. When we play we've got to take our chances, like we did today."
Commenting on his winner, Jaden added: "I've practiced it in training, getting three bodies around me. You don't have to shift it, just use the defender and curl it around them!"