Press Conference | Morison pre-Sheffield United
Interviews
3rd December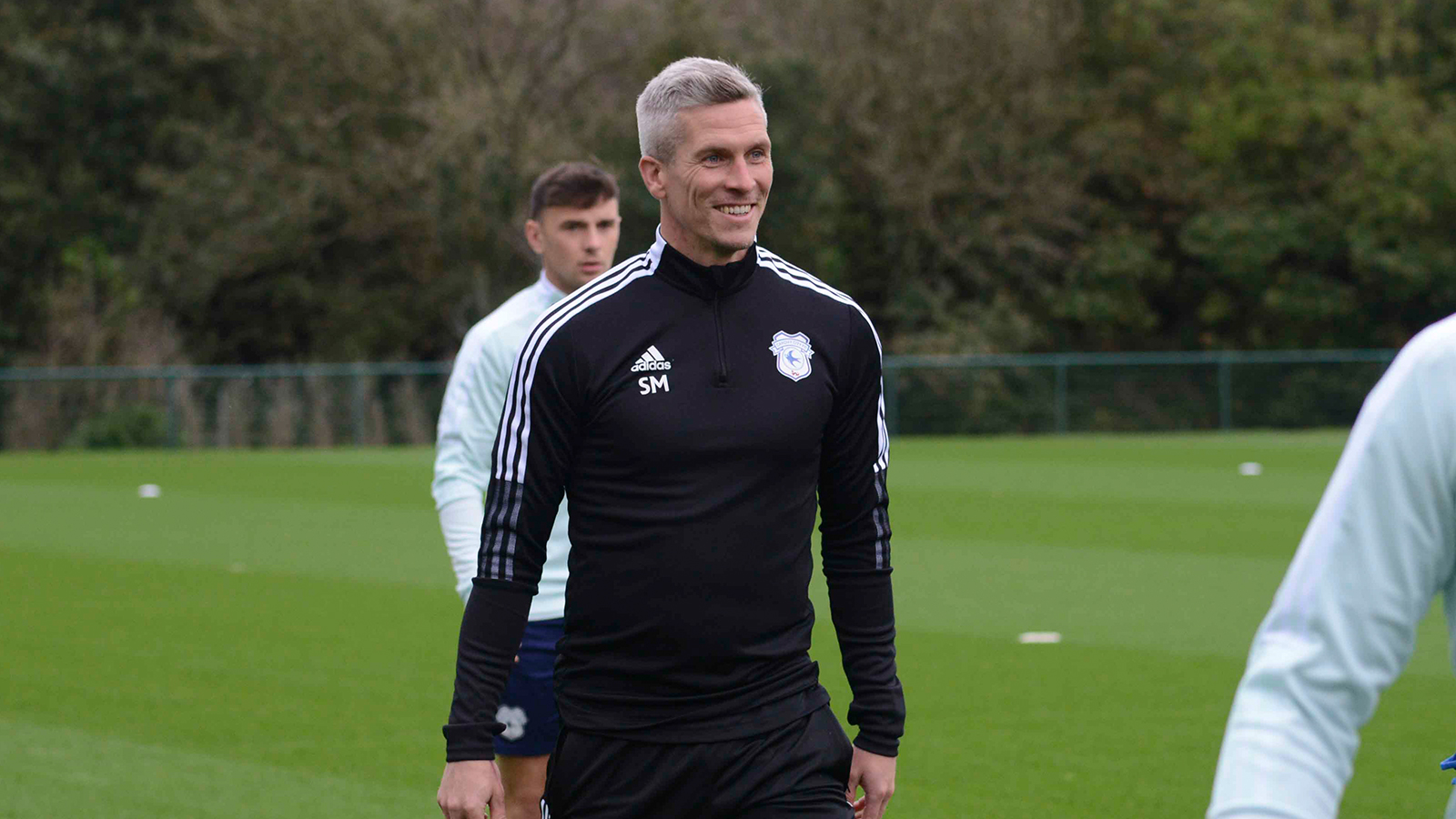 Steve Morison spoke to the press and media ahead of City's fixture against Sheffield United on Saturday, giving his assessment of this weekend's opponents.
"They are an excellent team who shouldn't be where they are in the league, and they've got some fantastic players," he said. "They got a good result last week and it's going to be a tough test, but one that we're looking forward to.
"As long as we win, nobody cares whether we're at home or away; we set out to win every single game of football. The Luton game was tough, but the lads managed it well and it was an excellent performance.
"The fans have been great, too. You look at the Luton and Preston games – fans travelling all that way, it's some support. Hopefully we can get them behind us at home and enjoying what we're doing."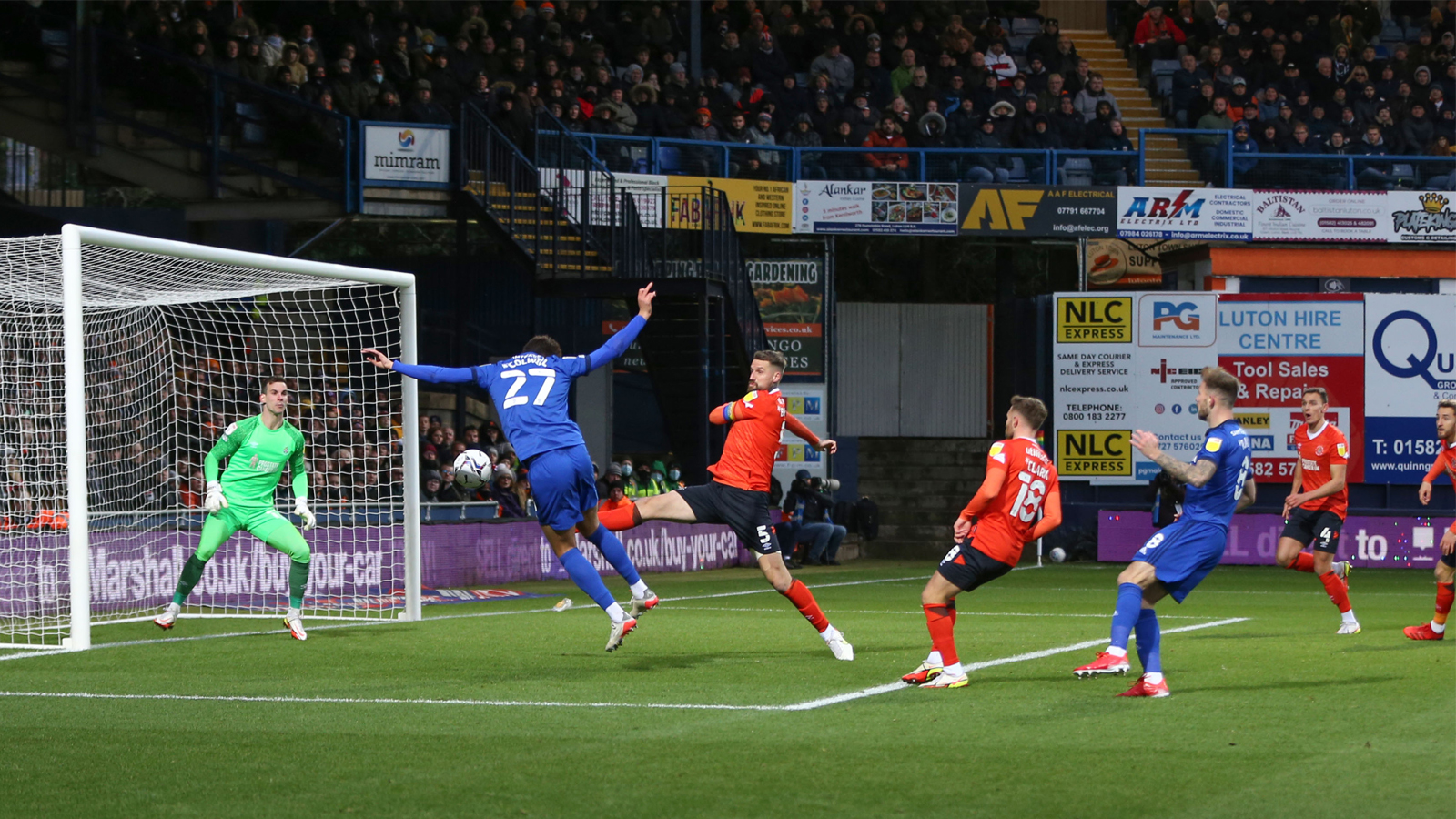 Rubin Colwill opened the scoring with his fourth goal of the campaign at Kenilworth Road last weekend, and the manager was full of praise for the 19-year-old.
Morison said: "He's done excellently. He's come from not getting into my U23s team to going to the Euros within the same year. He's growing as a player, and the way we're playing helps that.
"He also does more than others, and has great willingness to learn. He was really frustrated when he didn't play initially, but he understood why, and the amount of effort he has put in, both on the pitch and off it, has come to light now. That's why he is where he is.
"He's a massive part of the football club. He's a talent, and he's a joy to watch when he's in full flow. He's got lots to work on and improve upon, but there's so much that he's good at."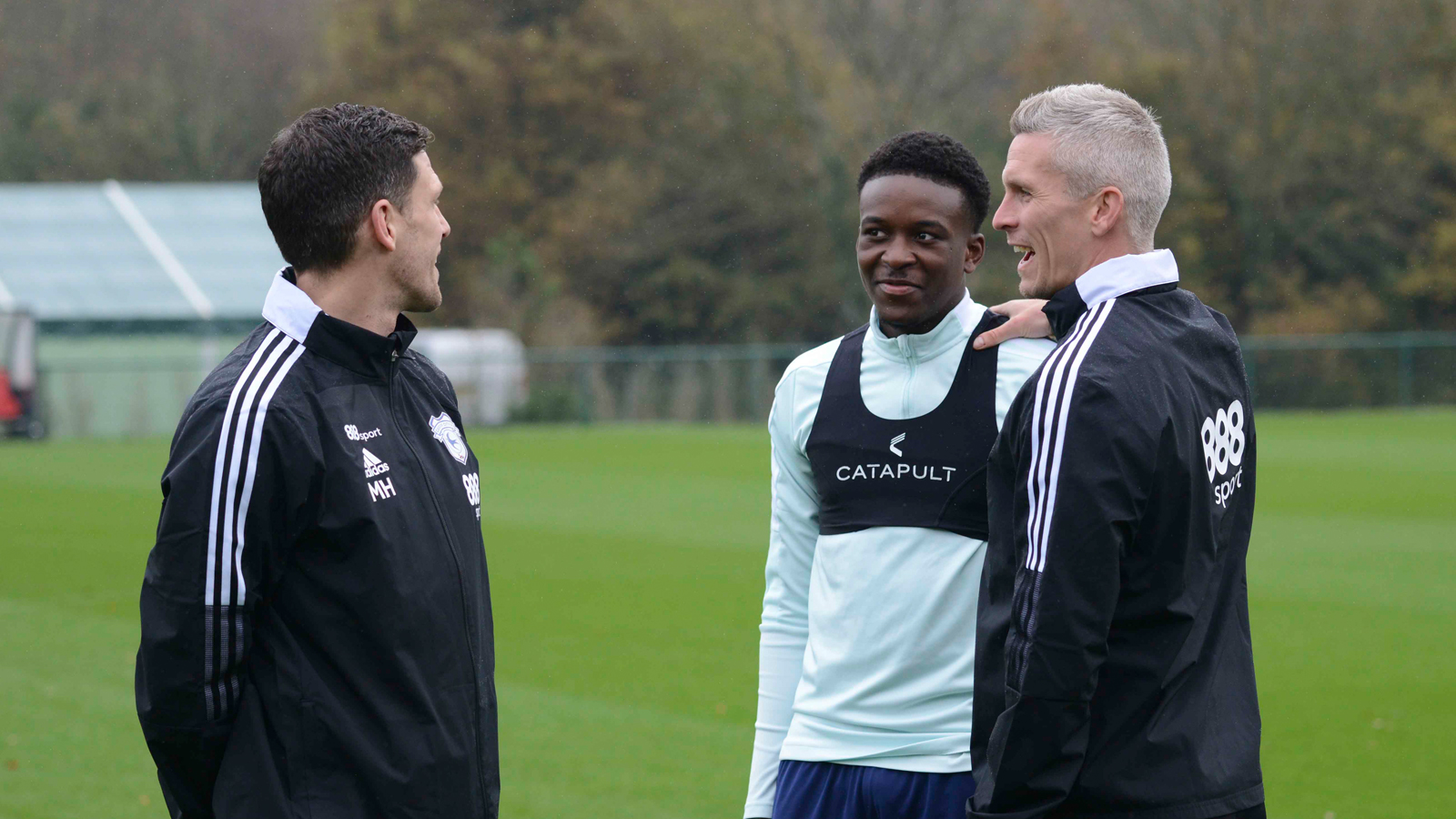 Steve also spoke about the group of young players who have broken into the First Team picture this season, and explained how he hopes to continue bringing youth prospects from the Academy into his squad.
"For us as a football club, it shows that we're doing things right, and we're doing them right from the Academy all the way through, which is something I don't think we've done for a long time. It's something that we're doing now, and something that we'll continue to do."
He added: "What you want is longevity. You want a conveyer belt of players coming from the Academy, whether they join the club at 8 or 9 years old, or at 16, 17 or 18, who then make the First Team. Then you supplement that with players coming in externally, to make the group as strong as it can be.
"I'm really proud of where the U23 team is now, and hopefully whoever comes in will take it on. As long as I'm in charge of this football club, that cohesion and that alignment is perfect."
Watch more from Steve on Cardiff City TV.