Show Racism the Red Card Month of Action | City vs. Blackburn Rovers
Club News
4th October
We are hosting our Show Racism the Red Card Month of Action fixture against Blackburn Rovers this evening.
The City players will be wearing Show Racism the Red Card t-shirts during their warmup to promote an anti-racism message and demonstrate our stance against racism in sport and society.
Show Racism the Red Card is the UK's leading anti-racism educational charity. They aim to combat racism through enabling role models, who are predominately but not exclusively footballers, to present an anti-racist message to young people and others. 
Show Racism the Red Card acknowledges that racism changes, as do the experiences of Black, Asian and Minority Ethnic communities in the UK. The message and activities therefore need to be able to respond to such changes as and when appropriate.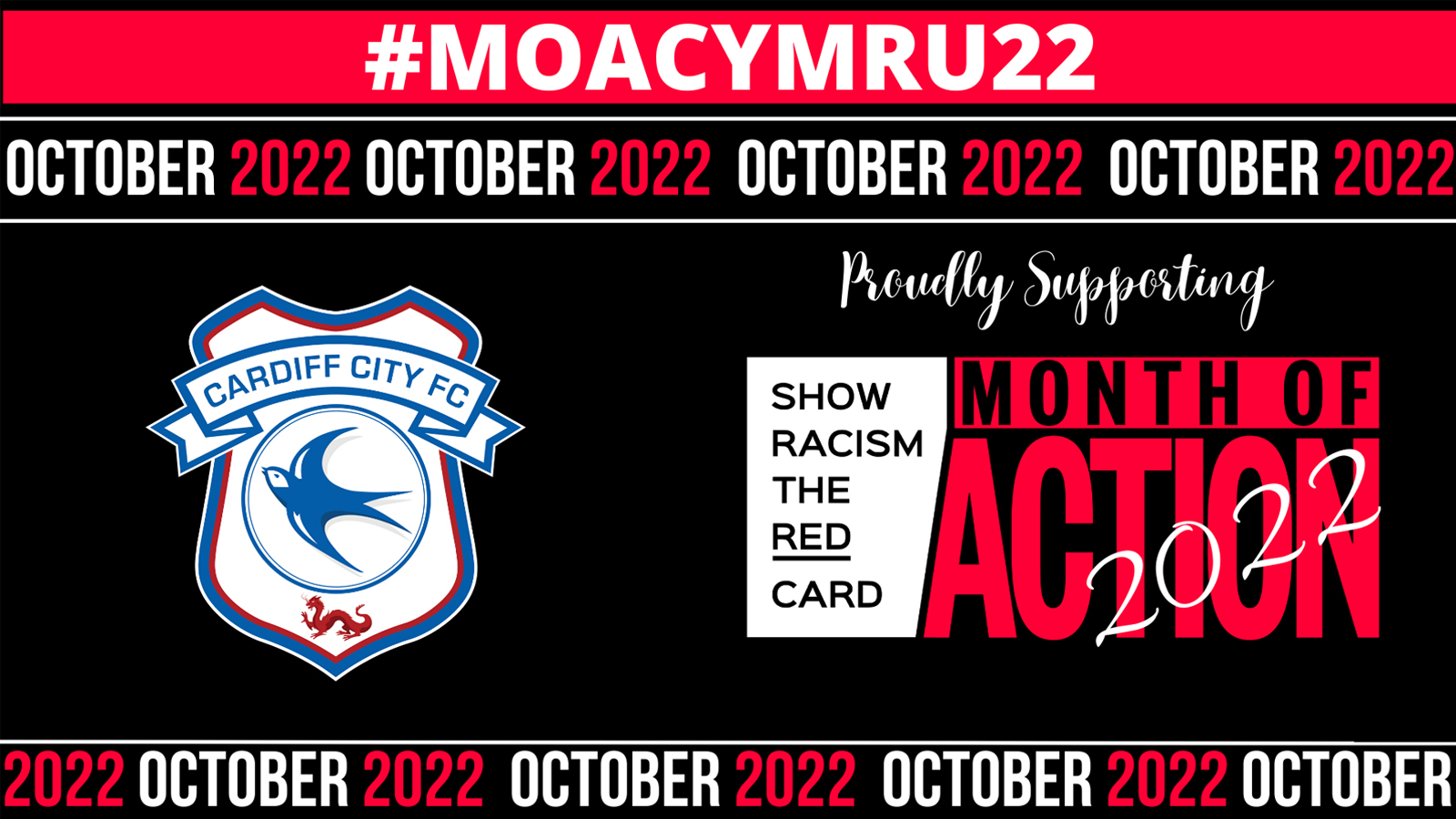 They achieve this through: 
Producing and delivering educational resources 
Developing activities to encourage people, including young people, to challenge racism 
Challenging racism in the game of football and other sports. 
During October, football clubs across Wales show their support for Show Racism the Red Card by delivering a matchday action demonstrating their stance on eradicating racism from the beautiful game. These actions act as a vehicle to deliver an anti-racism message to the community through the power of sport. 
We hope you enjoy the game today, and ask you to support the players' action and join us in saying NO to racism! If you see or hear racism at any level of football, please report it to the nearest steward or text 07554 158 224.
Further details about the campaign and how you and your club can be part of the Month of Action can be found by clicking here or by contacting events@theredcardwales.org.