Smithies: Cardiff is a special place for these night games
Interviews
30th August
Tonight's feature interviewee in The Bluebird, Alex Smithies is eyeing a second successive clean sheet as he calls for the Bluebirds to maintain their 100% home league record in front of their "outstanding supporters".
For the full exclusive interview and much more, get your copy of The Bluebird this evening for just £3!
Read an excerpt from our chat with the 'keeper below...
THE BLUEBIRD: Thanks for joining us, Alex! Let's start with our last league game against Blackburn Rovers. How good was it to get that clean sheet under your belt? 
ALEX: Yeah, it was nice. Since I've been in the team, we've played four games now and got a couple of wins, but had a very disappointing day at Reading. So, it was nice to get that clean sheet. As a goalkeeper or any defensive player will tell you, it's always good to get the first one under your belt. It gives you that extra bit of confidence and hopefully we can build on that now.
THE BLUEBIRD: As you said, you've now played in four successive league games this season. Are you pleased to have this opportunity to show what you can do?
ALEX: I am, while at the same time it's unfortunate for Neil [Etheridge]. He's done so well and it's very unlucky from his point of view to pick up that injury right at the beginning of the season. I've looked after myself, made sure I was ready and I'm thankful for the opportunity from the Gaffer to put me in. Obviously, there are some good goalkeepers at the Club – we've got four senior 'keepers now who are all wanting to play in the team. I was fortunate to be given the nod and I'm trying to do as best I can now to stay in the team. 
"Our fans are outstanding... They're known throughout the whole of the UK for their support."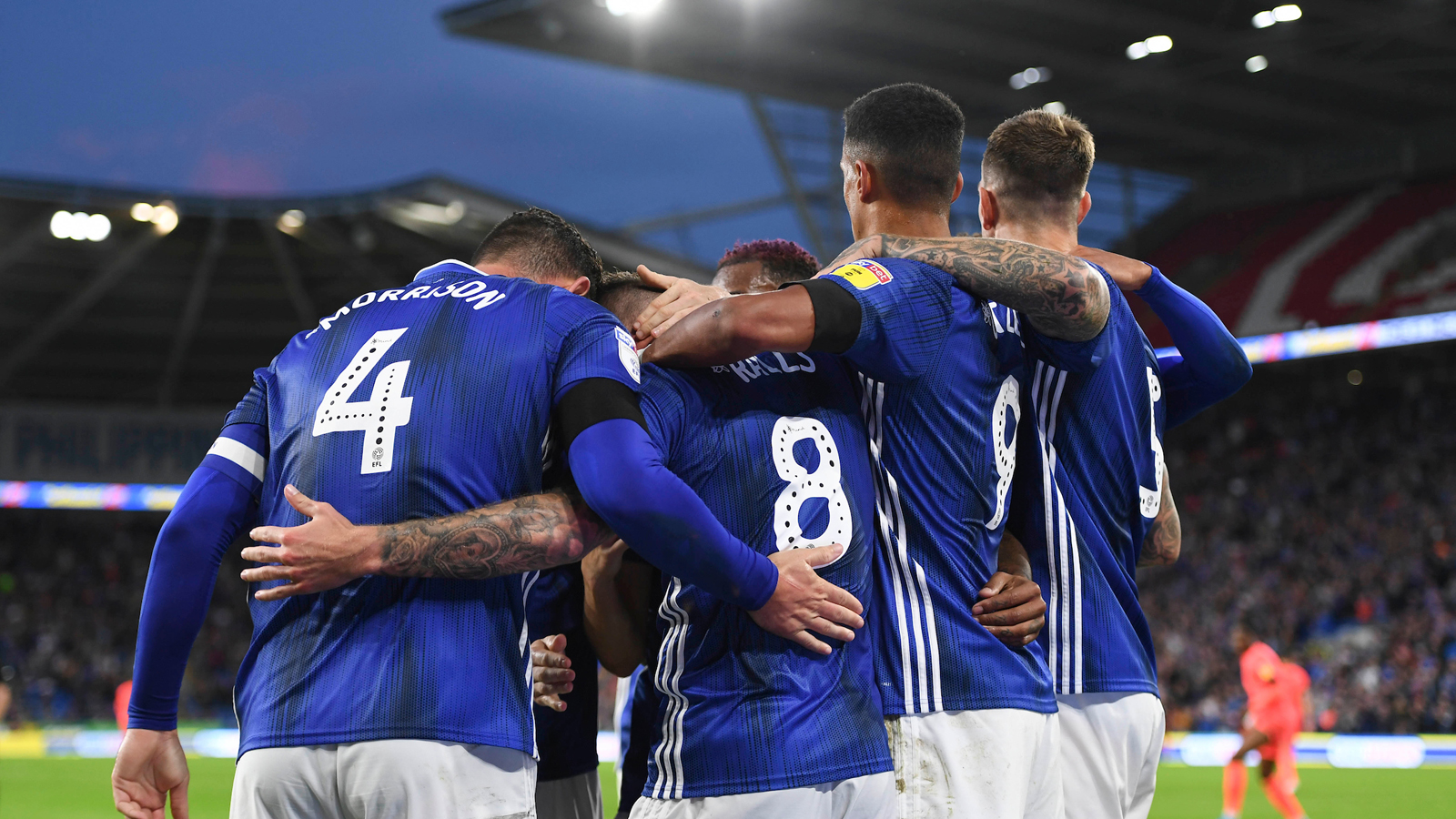 ...
THE BLUEBIRD: On to this evening's game, Alex – this clash with the Whites is an exciting one on paper, isn't it?
ALEX: Yeah, it is. I spent three years at QPR, where one of the main derbies was Fulham. We had some good games with them and they're obviously a very good footballing side. They'll be pushing for promotion, I'm sure, so it's going to be a tough test. But we're at home, so I know the fans are going to get right behind us and give us every chance to go and beat them.
THE BLUEBIRD: How much do you enjoy playing in matches like these, under the lights at Cardiff City Stadium?
ALEX: I think Cardiff is a special place for these night games. You can really get the atmosphere going – especially on a Friday night. As I said, the fans will get right behind us so hopefully we can start well and give them something to cheer about.
THE BLUEBIRD: Finally, Alex, just how good have the fans been here at home and on the road during your time at the Club?
ALEX: Our fans are outstanding... They're known throughout the whole of the UK for their support. They've been fantastic so far this season in getting behind the boys. Obviously, we've had a couple of losses away from home and they've still been there cheering and singing away. The players are thankful for that and I don't think the fans realise how much of an impact they can have on the team. You need to have great support, and we've certainly got that here in Cardiff. 
Pick up your copy of The Bluebird at CCS this evening for just £3!