Tom Hutton: Premier League ECAS Valedictorian & Bluebird
Academy
25th May
Learning at Cardiff City FC's Academy doesn't just take place on a football pitch, and it isn't just the players who are making strides for success in the game we all love.
Academy Development Coach Tom Hutton has been with the Bluebirds for 12 years, firstly with our Community Foundation before moving to the Academy, where he took an analysis role alongside picking up everything he could while coaching the younger Bluebirds, and also helping Cardiff City FC Women pick up the league title in 2012/13.
It's fair to say, he's seen and learnt a lot during his dozen years at the Club he supported as a child, but the education doesn't stop there.
Tom was selected as the Academy's participant on the Premier League's Elite Coaching Apprenticeship Scheme (ECAS) in 2018. With our now Assistant Manager Tom Ramasut as his mentor, while Rammers completed the Elite Head of Coaching (EHOC) course, Hutton undertook an interesting coaching challenge.
We're delighted to reveal Tom graduated as valedictorian, not only achieving the highest mark of the year, but the highest in six iterations since the course began, very much earning his Diploma in Higher Education, with Distinction.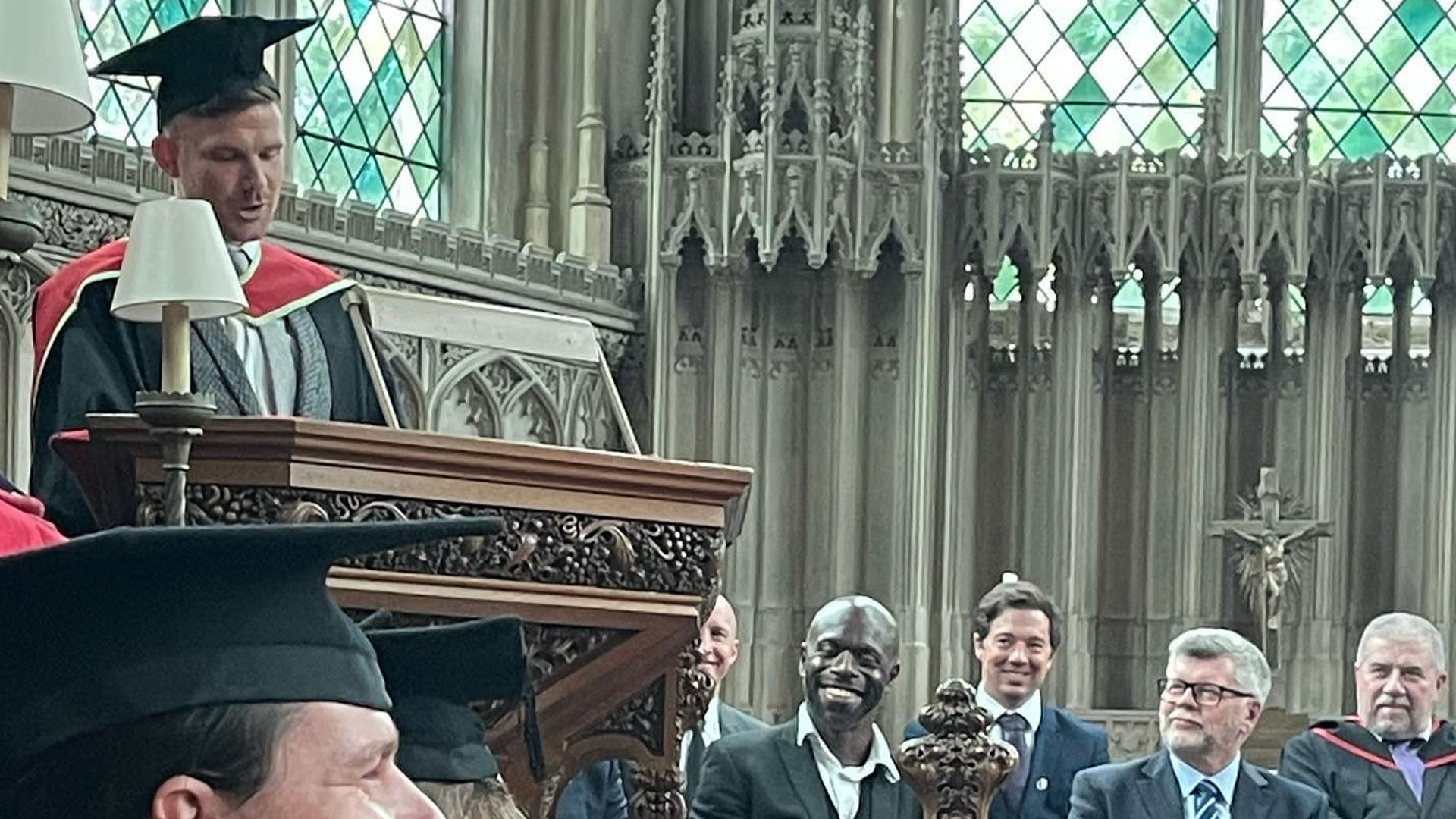 We caught up with the City Academy man this week to discuss the course and his accomplishment.
"It was a two-year degree, hosted at Ashridge International Business School, in Berkhamsted, and is not like your traditional coaching course," Tom began. "It is based more around developing yourself. Every coach that is on the course has been highlighted as a high-potential coach, and they've got a development action plan within their Club.
"The course was created to be as bespoke as possible for you to develop, such as your leadership, management and professional skills. You're given a set of mentors from across the working world, who help with the writing of assignments, and presentations, as well as sports mentors who are purely giving you feedback on your coaching. We also had a psychologist mentor as well, who helped me personally on the work-life balance elements of the job, which personally was a good sounding board for me.
"They provide you with a lot of feedback, and that could be in the form of Zoom calls or coming in to watch sessions. If I was giving a presentation to staff or players, they'd come in to watch and give their feedback. The degree was based on work across the UK and abroad; we completed European study visits, going to places such as Paris Saint-Germain. In the second year we were given a budget to go and study on our own, which I did at Juventus.
"As I mentioned, it was linked to your Development Action Plan, so if there was something that you think you needed to broaden your understanding of as a coach, then you'd try to pick somewhere where you felt would work for you. It wasn't just the footballing side, but with other disciplines in mind as well."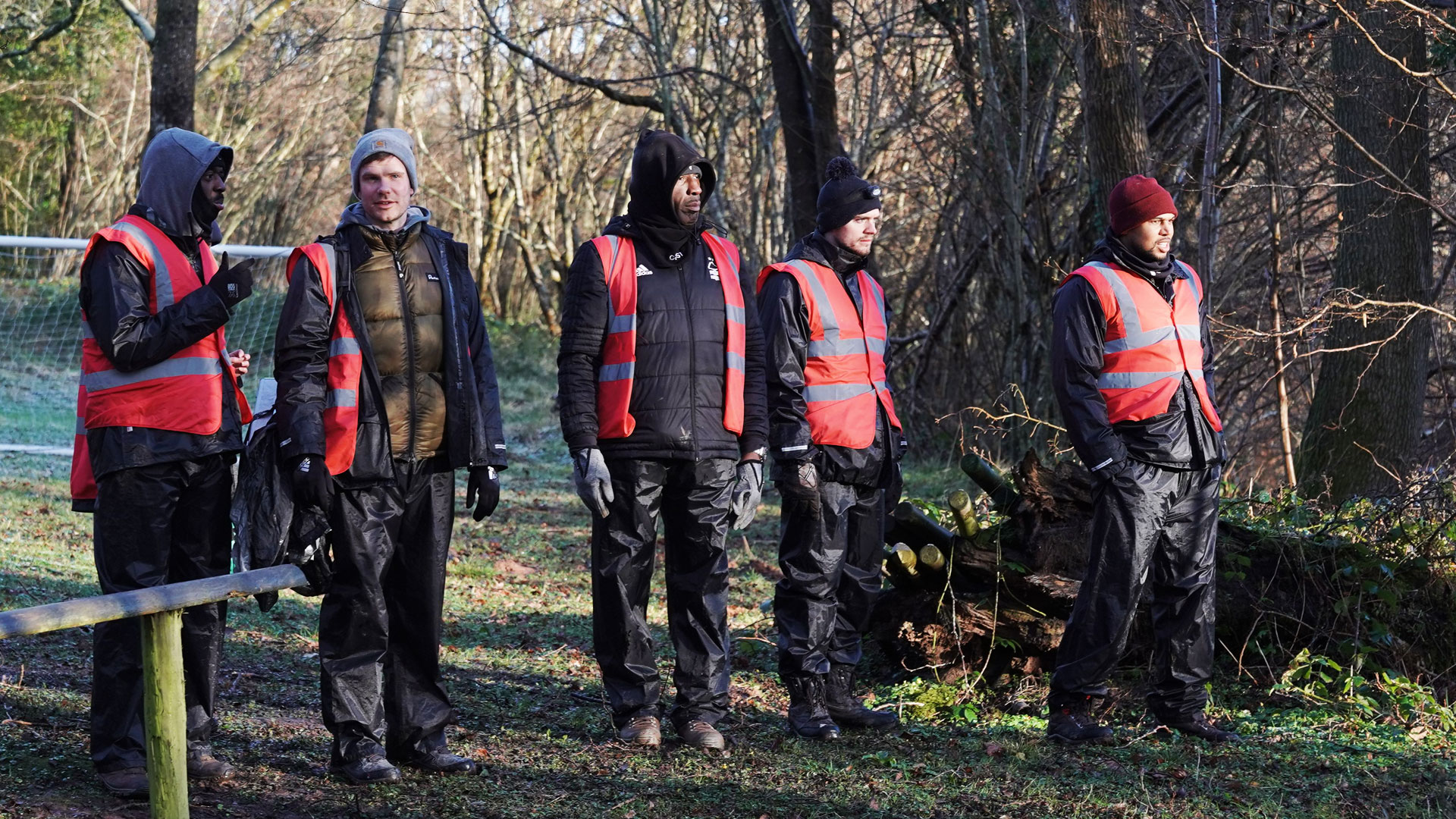 Improv comedy and trips out on cold nights in the Brecon Beacons wouldn't be something you'd find on many coaching courses, but the ECAS was created to push boundaries and bring the creative and problem-solving talents out of each participant.
Tom continued: "I didn't really know what to expect. I knew it wasn't going to be a traditional coaching course, but it was more around the leadership and management side of the job. For example, we went to a Comedy Club in London and did some improv comedy. It was all about getting you out of your comfort zone and being comfortable thinking on your feet, similarly to crisis management. Things like that can happen on the job, with a number of variables to consider, and then from a football perspective, you've got to make quick decisions in games as well.
"In life, you've got to have that ability to focus when you're uncomfortable and have a level of clarity and concentration when under pressure. The lessons from that improv comedy session taught me listening skills, because the work revolves around taking information and linking it. It's hidden at the time, but when you take the time to reflect, it really does relate to any discipline, football in particular.
"I would definitely recommend the course, because it's guaranteed to push you out of your comfort zone, which I think is essential for self-development, particularly in football. I think that over time working in the same place you can become a bit set in your ways, but some of the experiences that we were exposed to were really challenging and good at forcing you to think and act instinctively.
"As a test of our mental resilience we went up to the Brecon Beacons, where we would be woken up early in the morning and sent off for a mission, testing your problem-solving skills and teamwork.
"Understanding that work outside of your usual creative space in order to improve was essential and becoming more reflective was also important. We teach the players to watch clips and assess their performances, but I've learned the importance to ask for feedback myself and focus on my own role as a coach."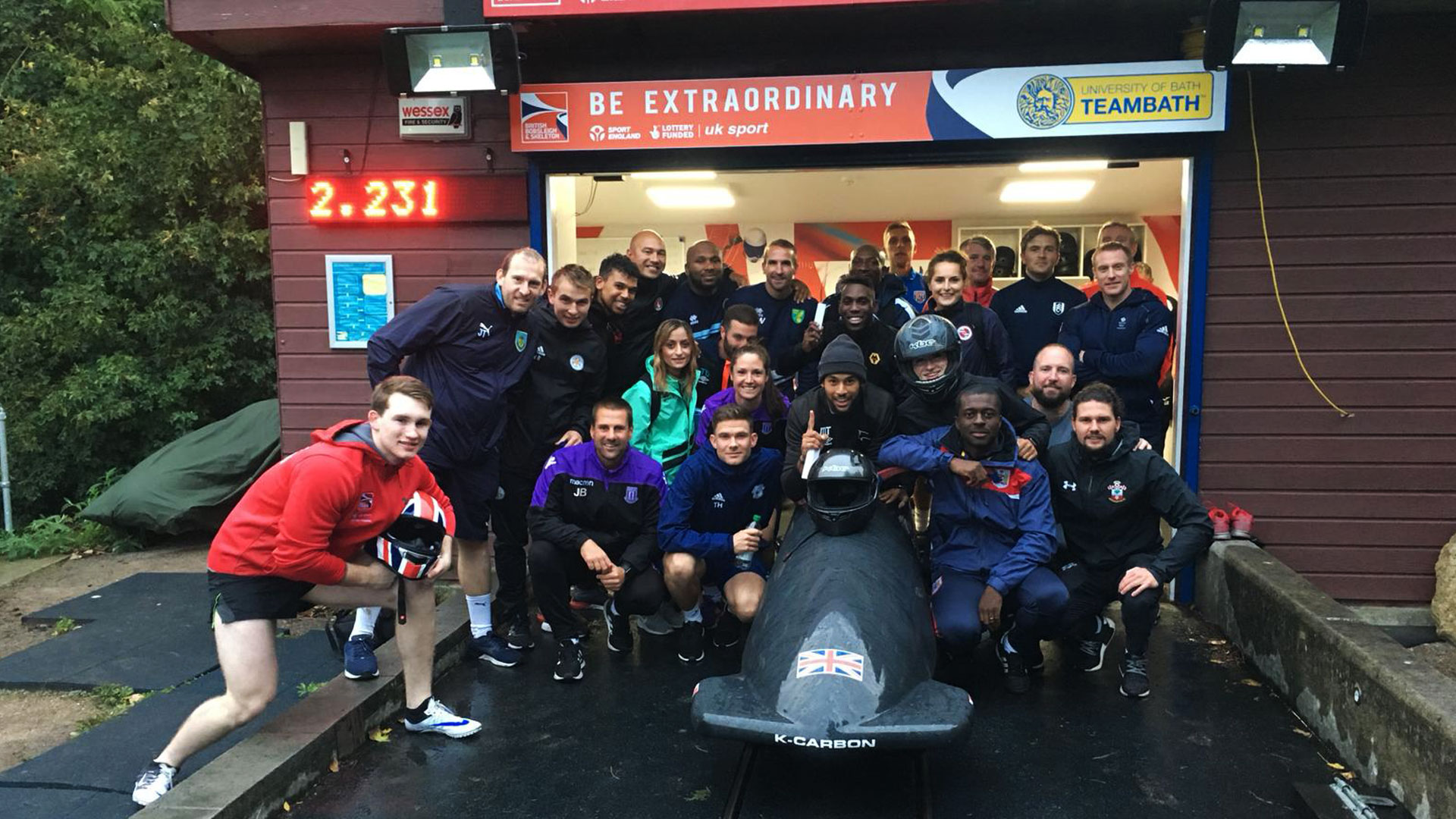 "I think that you never stop learning in football, and there's always something that you can pick up from others. I'm always looking to speak to people and learn little things. This goes for my day-to-day role, but I've also been privileged to have been able to spend some time observing sessions and team meetings with our First Team staff over the last 12 months.
"They've been great for me, observing the difference between youth and senior football, even in terms of how people interact with their players and in meetings. As a Club, we put great importance on that, and I'm grateful for the experiences that I've been given."
While Tom completed the course in 2020, he's had to wait until this month to sign off with his valedictorian speech, with COVID-19 halting graduations on five occasions.
"It's a massive credit to the Premier League and Ashridge who had the perseverance to get it over the line and allowed us to be able to celebrate in person."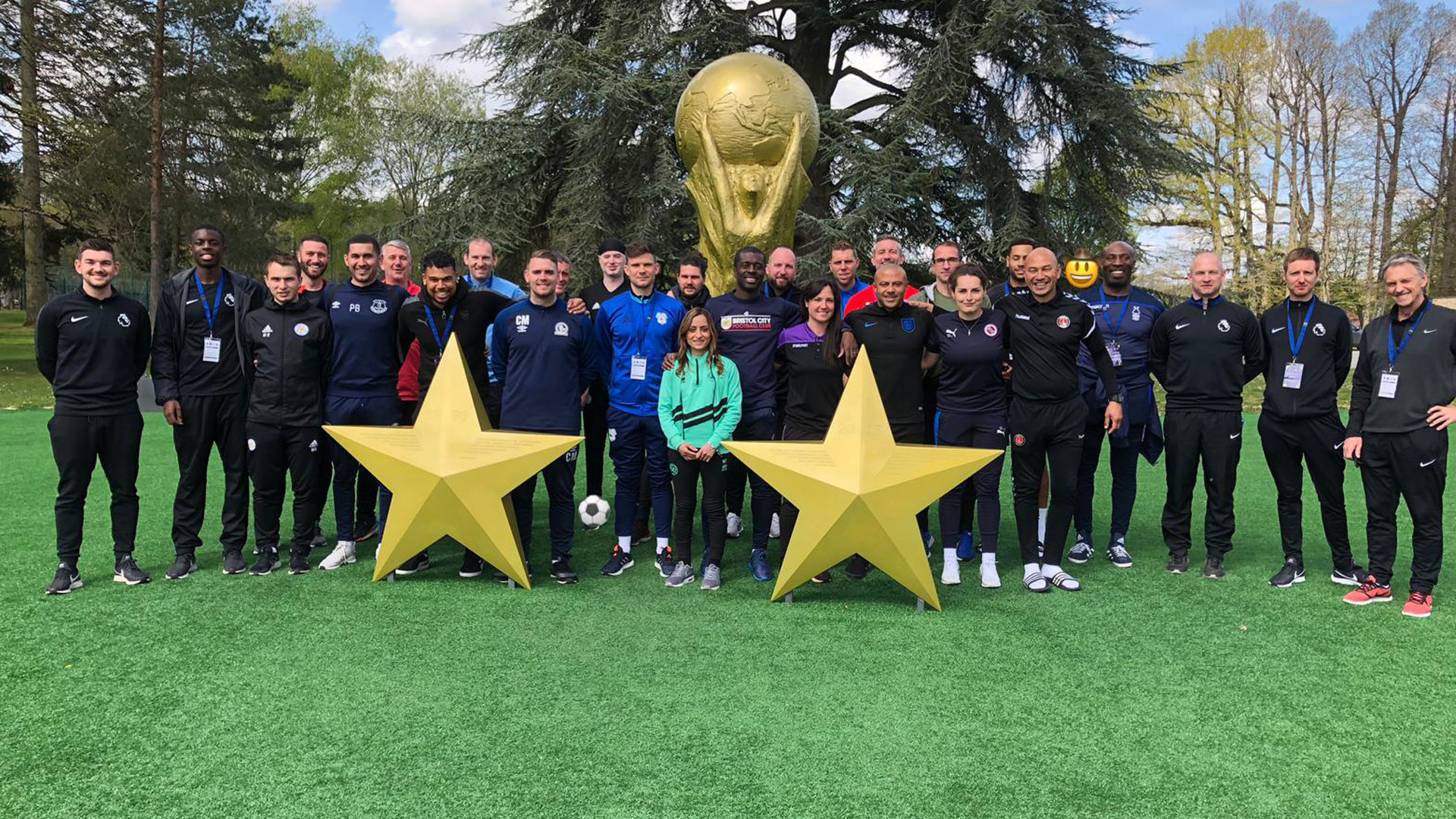 Reflecting on his time with the Club so far, and with a keen look ahead to the future, Tom concluded: "I think that 12 years ago when I was working at the Community Foundation, delivering football to five and six year-olds at primary schools and providing coach education in local prisons across South Wales, then I wouldn't have thought that where I am now would've been possible. However, it's those experiences that have allowed me to get where I am today.
"It's important to get as much learning as possible when you can, and without these moments I couldn't have evolved or kept up to speed with the changes in football that have happened. I'm so proud of where the journey has taken me so far.
"My experiences have mostly been in youth development football, and I've always done the best that I can for the young players at Cardiff City. I've always thought that I should try to continually improve as a coach to teach them to be better, and it's great to see so many players that I worked with when they were younger now have their opportunities in the First Team.
"From my perspective, that only inspires you more to work harder and help the football club. It's hugely rewarding to see them play for the Club, and what you want in my role is to see these young players have careers in the game.
"We've had a successful period of developing players, and it's massively important to us that they've developed into good young men off the pitch as well as good players on it. I'm extremely proud of this and look forward to working with the next crop of players. Hopefully, for me and the Club, this is just the beginning."