U18 Match Report | Cardiff City 4-1 Watford
Academy
14th January
Cardiff City U18's returned to winning ways with a dominant display over Watford in the Professional Development League at Cardiff International Sports Campus.
Lewys Ware's first half double set City up for the 4-1 win in the early stages, whilst the Bluebirds' top goalscorer, Tanatswa Nyakuhwa, continued his scoring streak with a second half brace to hit double figures for the season.
City had a fine opportunity to open the scoring with just 12 minutes on the clock, as Japhet Mpadi won a penalty kick. Unfortunately the striker was unable to convert from twelve yards.
Ware did find the opener after City had dominated the opening 22 minutes. Joining an attack from midfield, the ball fell to him on the edge of the box before he fired past the Watford keeper in spectacular fashion; a near carbon copy of his only other goal this season, against Crewe Alexandra three weeks ago.
The midfielder got his double from a counter-attack in the 37th minute, which gave City a two-goal advantage at the break. Trey George combined with Ware, who comfortably slotted past Roraigh Browne.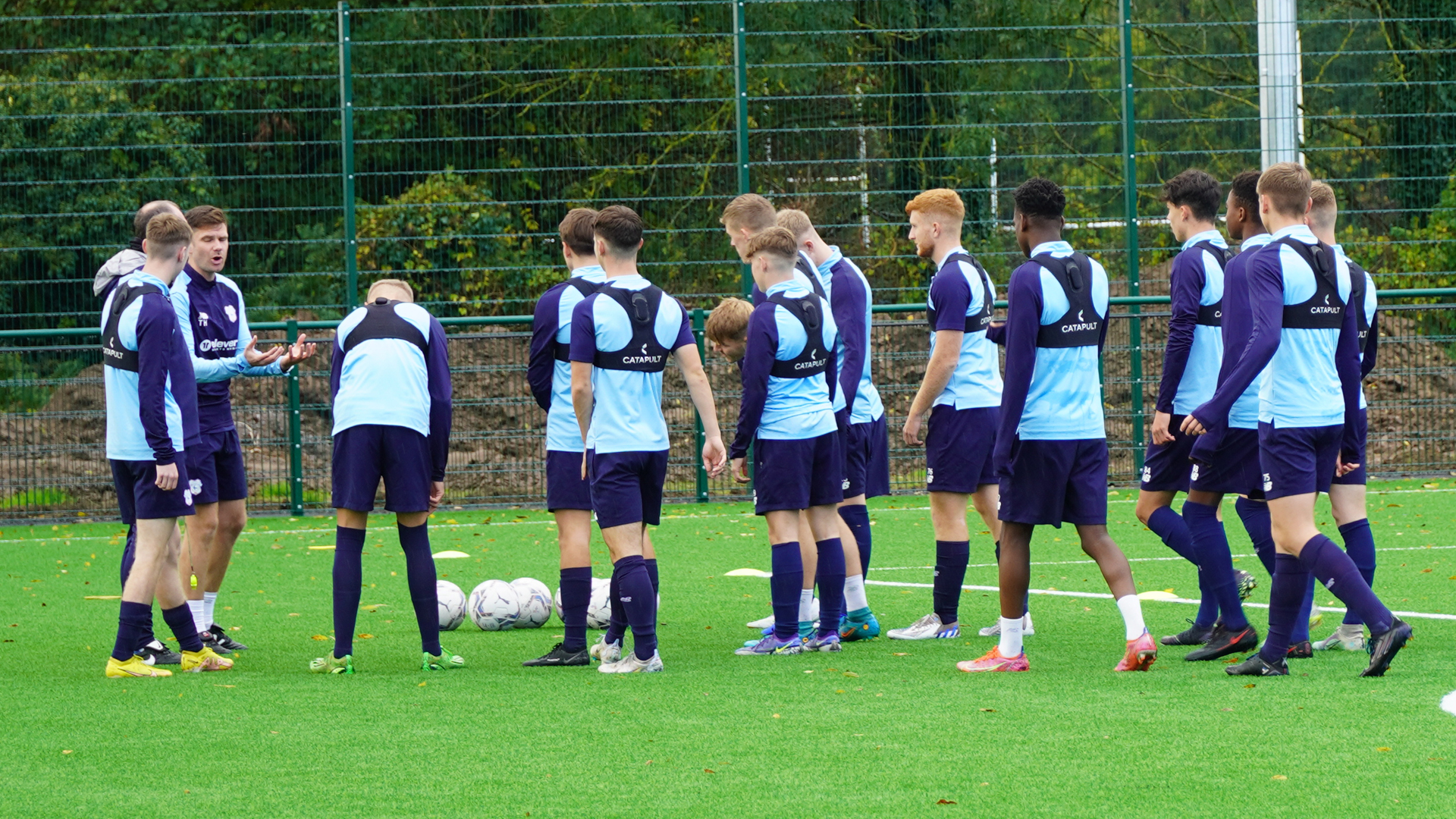 The Hornets pulled a goal back just four minutes into the second half, with James Collins finding the net from a one-on-one chance.
City continued to look dangerous, and extended their lead just before the hour mark. Returning to his role wearing the number nine shirt, Nyakuhwa finished off an incredible move from the right flank.
Starting with Will Spiers, a smart one-two between Cole Fleming and long time absentee, Callum Jones, led to Fleming crossing the ball low and firm towards the front post, where Nyakuhwa turned the defender and demonstrated his eye for goal, finishing calmly for a 3-1 lead with just over half an hour to play.
City made sure of all three points when Nyakuhwa secured his second of the afternoon after 78 minutes with a simple striker's finish.
Final Score: Cardiff City 4-1 Watford
Cardiff City: Thomas, C. Jones, Keeping ©, Debono (Coomer 80'), Spiers, Barton, Fleming (Phillips 80'), Ware, Nyakuhwa, George (T. Jones 69'), Mpadi (Twose 64'). Subs not used: L. Benjamin.
Watford: Browne, Sikuru, Batzelis (Odiase 69'), Davis, Georgiou, Sala, Adu-Poku, Goulding, Collins, Aguilar, Amass. Subs not used: Gouldndris, Ortelli, Ramirez, Sanghrajha.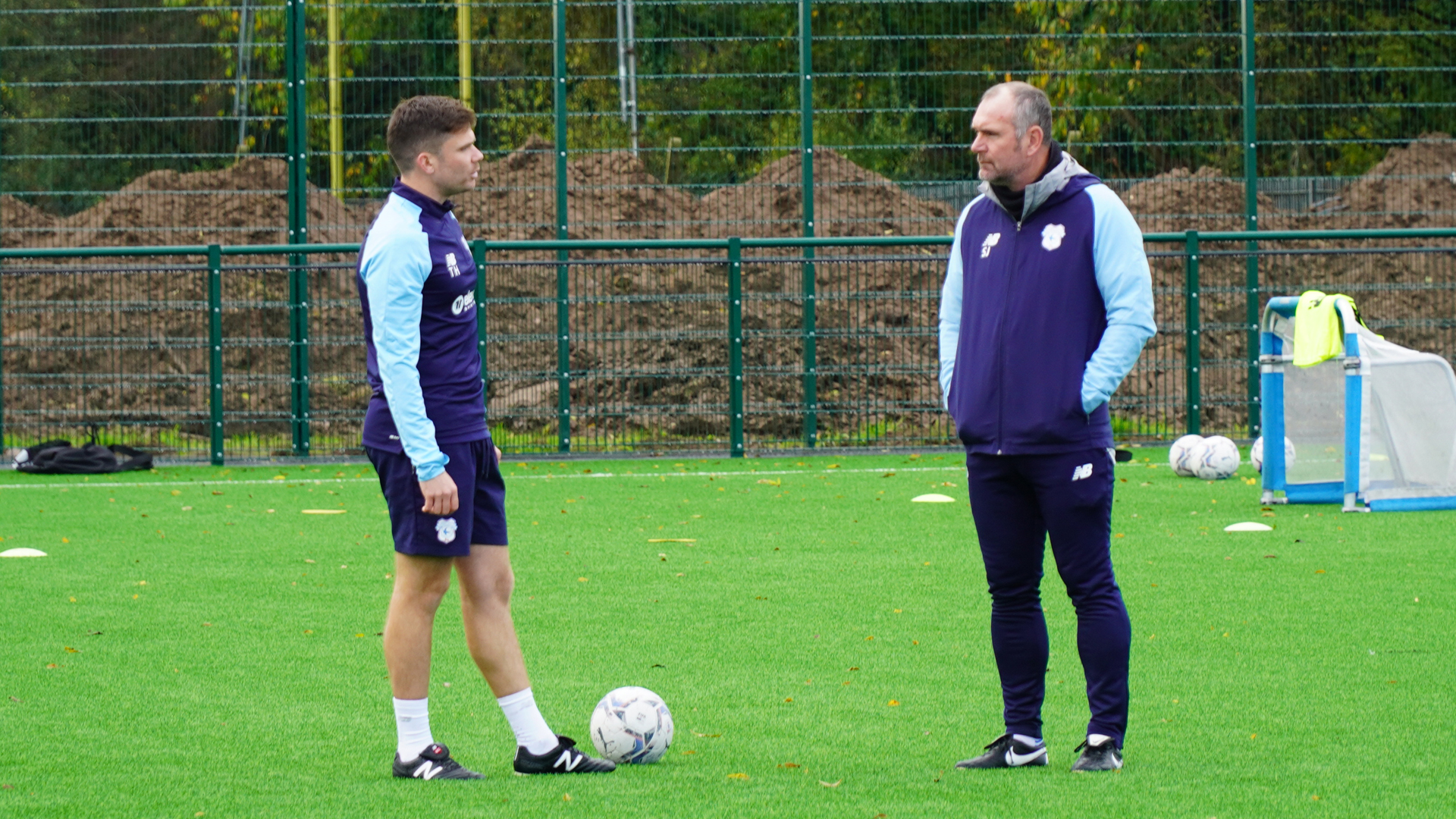 Following the 4-1 triumph, Head Coach Steve Jenkins commented on the youngsters' first win of 2023.
"It was probably not one of our better performances." He began. "It's been a long week, with a lot of travelling.
"It's been emotional for them as well, with obviously the disappointment of losing in the Cup. Conditions today were difficult with heavy wind, so it was a good win in the circumstances.
"It's not always about the win, but sometimes the manner in which it happens. Today was a little bit scratchy, and there are reasons for that, but we also want to win every game.
"I've got no doubt about them [winning games]; they've got good attitudes, they're willing to fight and with two tough defeats to take, I'm happy with how we bounced back.
"A lot of these boys haven't played for a while; Callum Jones hasn't since before Christmas, so it's difficult for them, but it's good for them to get minutes."