U18 Match Report | Cardiff City 5-0 Sheffield Wednesday
Academy
7th March
Cardiff City extended their winning run going with a 5-0 victory over Sheffield Wednesday on Tuesday afternoon.
A hat-trick from Trey George along with a brace for Troy Perrett secured City's third win on the bounce, and their first clean sheet since November.
The game was only two minutes old when Japhet Matondo was bundled down in the area by Mackenzie Maltby, though calls for a penalty kick were dismissed by the referee.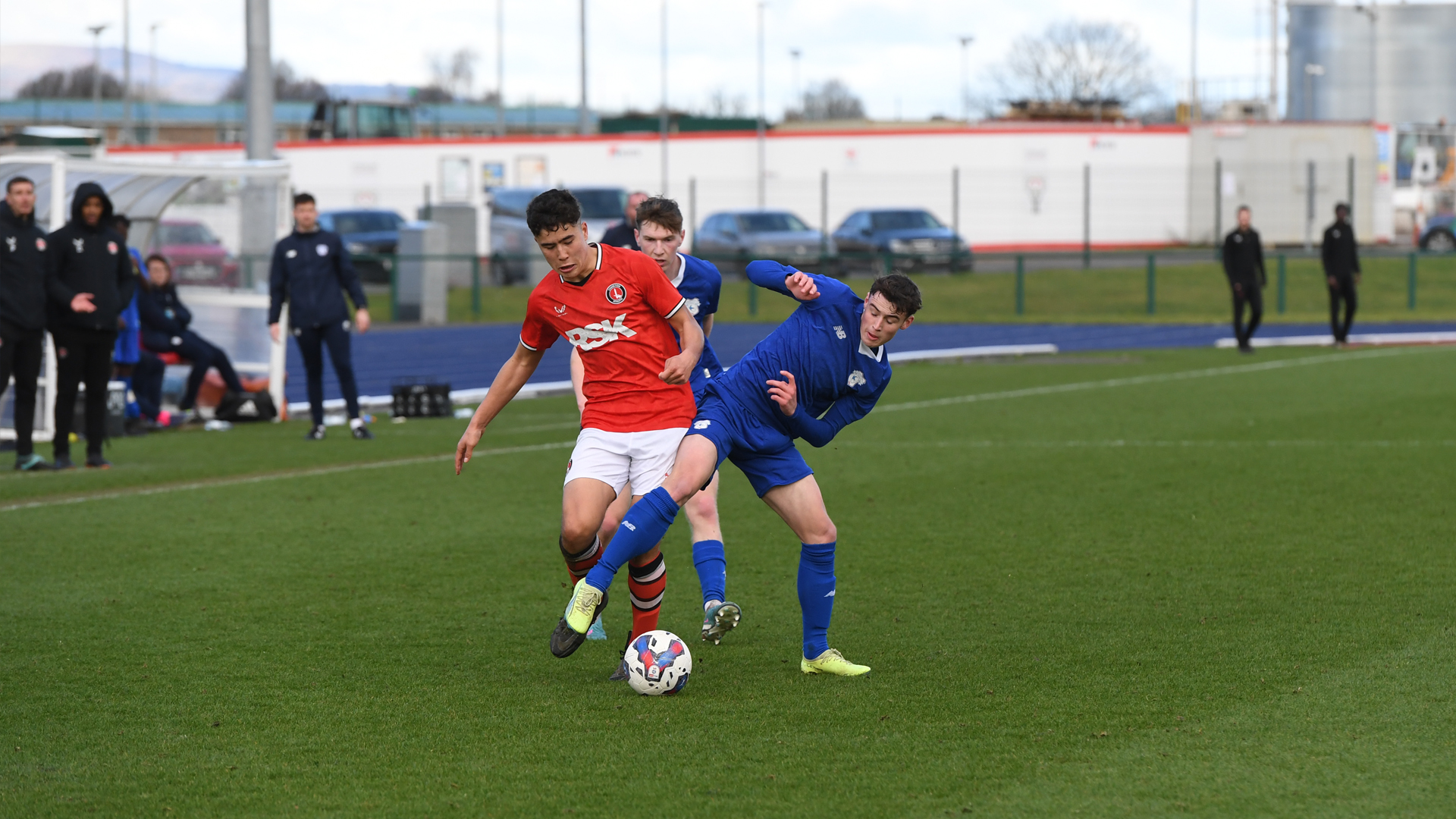 Wednesday hit back with an effort from Devlan Moses, but Joe Thomas made a good save. Four minutes after that, the Bluebirds were ahead. Trey George's tenacious midfield work allowed him to win the ball and play in Troy Perrett, who's effort cannoned off the underside of the bar and over the line.
The Owls went and pushed for an equaliser. Chances fell to Favour Okunwuli and Jarvis Thornton, but a great block by Dan Barton and a diving save from Thomas kept the lead at one.
After the flurry of Sheffield Wednesday chances, City took back control and created chances of their own. George and Dylan Lawlor making Jack Hall work in the Owls goal.
But just before half time, Hall made a mistake which led to a City goal. He slipped in the area, allowing Matondo to latch onto the ball and play it across to George who tapped into an empty net. City were two up at the break.
Wednesday came out with more of an attacking incentive at the start of the second half. Maltby hit the post from a corner, while Okunwuli's effort trickled wide of the post.
For all of the Owls' chances, there was always an outlet for City on the break, and that's where the third goal came from. Cole Fleming made a marauding run down the wing before playing it across the middle into Perrett. He teed up George who rifled in to score his second.
George would only have to wait four minutes to complete a well-deserved hat-trick. An inch perfect ball was played into the forward, and he stabbed his effort into the top corner. City were cruising.
With George having completed his hat-trick, Perrett felt he could get his, and set off on his effort to share the match ball. His excellent close control got him round the defender, and he leathered the ball home for this second and City's fifth.
Unfortunately for Perrett, time ran out before he had a chance to compete his hat-trick, but it was a magnificent performance from the young Bluebirds overall as they earned another three points for their tally.
FINAL SCORE: CARDIFF CITY 5-0 SHEFFIELD WEDNESDAY
Cardiff City: Thomas, Spiers (Jones 72'), Keeping © (Beecher 65'), Giles, Lawlor, Barton, Fleming (Philips 65'), Perrett, George, Twose, Matondo (Nyakuhwa 76'). Subs not used: Armstrong.
Sheffield Wednesday: Hall, Phuthi, Johnson (Rodrigues 58'), Maltby ©, Weaver, Dawes, Bradford, Thornton, Moses, Fernandes (Maciag 78'), Onukwuli (Rhule 78'). Subs not used: Phillips, Robea.
After the game, Steve Jenkins discussed his side's big win on home soil.
"I thought the boys performed really well," Steve began. "Throughout the game we looked pretty comfortable, we moved the ball well and showed a good intensity out of possession. We talked at half-time, we were 2-0 up, and obviously the next goal is going to be vital. We wanted to come out and have a quick start. We didn't, but we got past the first five minutes and when we got the third we controlled the game."
"Troy has come up from the U16s and performed really well, and Trey played as a nine today and he's normally a midfielder. I was pleased with their performance, but not just from those two.
"I don't want to pick out two players in particular, because every one of them, including the boys who came on, did really well. It was a pleasing performance."