U21 | Darren Purse post-Sheffield Wednesday
Academy
22nd August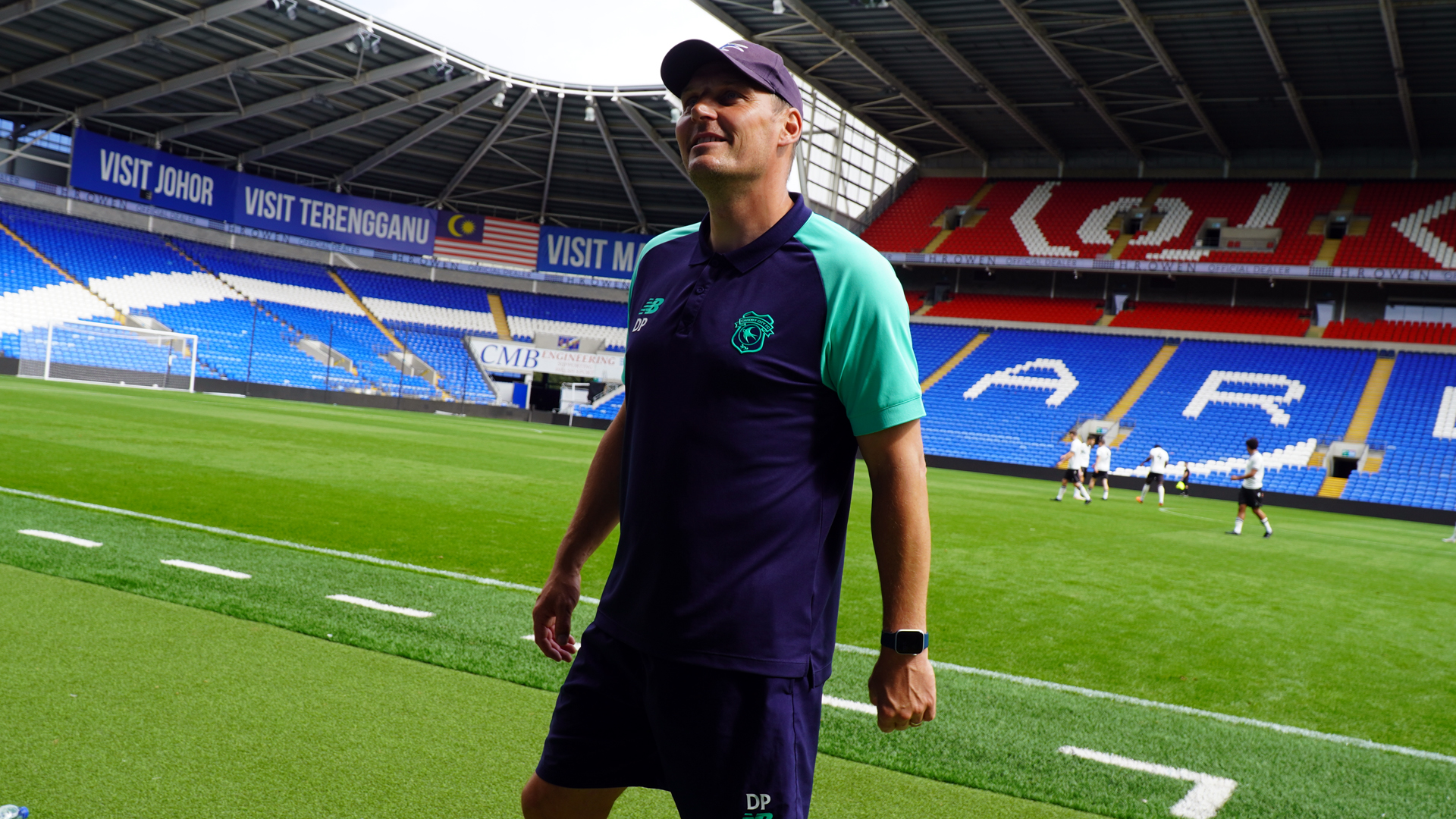 Cardiff City U21 manager Darren Purse spoke to Cardiff City TV after his side's 3-3 draw against Sheffield Wednesday.
"I thought the boys were brilliant," Darren began. "Some of our creativity in the attacking third was excellent and I thought we deserved to win the game.
"It's just a shame that the referee sent Josh Beecher off, as that changed the complex of the game. We could have won by three, maybe four with the creativity that we had. The way the boys dug in with ten men was fantastic and I can't fault them."
Among the star players on the pitch was striker Chanka Zimba, who scored a hat-trick. Purse was delighted with how the forward conducted himself after a difficult summer.
"Chanka has had a really tough pre-season. He's been with us, and he's struggled to get into his rhythm. I was speaking with the coaching staff, and I really fancied him to go and score today, hence why we started him, and his attitude and application was first class. When he's like that and really switched on, he will score goals."
Several squad members have stepped up from the U18 squad this season, and while they are still adapting to the speed of U21 football, Purse is looking forward to seeing his young players progress.
He said: "It's tough. If you look at the three second year scholars we had starting today, it's tough with them to deal with the physicality of Fleetwood last week to Sheffield Wednesday today.
"But the young lads deserve to be in there; they've all had very good pre-seasons, and it's great to see them adapting and learning while they're on the job.
"I guarantee in a couple months' time that we won't concede the kind of goals that we did concede today, because the boys will learn and understand what their roles are in the side."
Pursey ended by acknowledging the crowd that turned up to Cardiff City Stadium to cheer on his team today.
"A big shout out to the crowd," Darren concluded. "Towards the end they were making an atmosphere for the boys that they may not be used to.
"When we played against Cambrian and Clydach in the Nathaniel MG Cup, that's the first time a few of our boys have played in front of a thousand people, and a hostile thousand people.
"Today, we had a similar sort of crowd, and the more we can expose our boys to crowds like this, the more they will be ready when and if they are called upon."