U21 Match Preview | Swansea City vs. Cardiff City
Academy
18th September
Cardiff City's U21 side continue their Nathaniel MG Cup run with a Third Round tie against Swansea City at the Swansea.com Stadium - 7:30pm KO.
Click here for ticket details!
The young Bluebirds will test themselves at an unfamiliar ground in the home of the Swans, having earned their place in the Third Round by defeating Cambrian & Clydach Vale in the First Round before then besting Haverfordwest County, both away from home.
Cian Ashford has starred thus far in City's cup run, having scored in both fixtures, claiming all four goals in the latter victory against Haverfordwest County.
The forward has made strides to progress into making his First Team debut in August's Carabao Cup tie against Colchester United, also appearing off the bench as City defeated Birmingham City in the competition a few weeks later.
Following this, the forward went to make his debut for Wales' U21 side, appearing in a friendly against Liechtenstein alongside Joel Colwill, who also made his age grade debut for Cymru.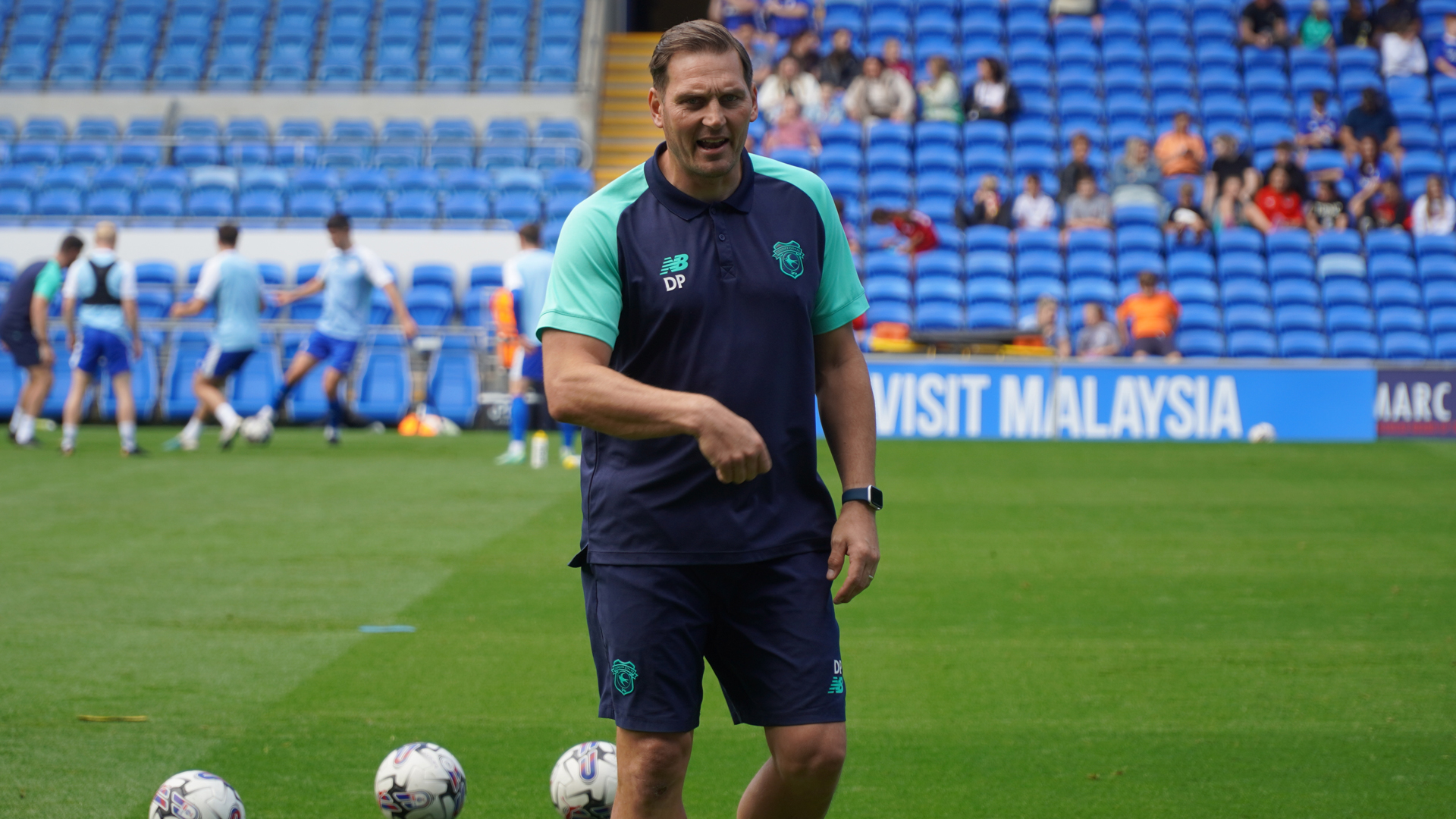 With another stern away test now on the cards, U21s Manager Darren Purse discussed the preparation for the fixture, as City look to progress further in the competition. 
"It's been a good week," Darren began. "This fixture is huge; whether it's at U21 or U12 levels, it's a local derby. I'm sure that there will be some Swansea fans there on the night, and it's perfectly positioned for them to host as our First Team will be playing at home at the same as the U21 side.  
"I'm sure that it will be a hostile atmosphere, but we'll be looking to get through to the next stage, and everything that we've done this week has been building around getting into the Fourth Round. It's going to be tough, but it's a cup game where anything can happen. 
"There's always an onus on the older players to help the youngsters through in games like this. The boys that have been there and played in these Swansea games before will have to impart that experience to the younger ones who've not yet played in a South Wales derby at U21 level.
"I know that the local boys in my side know what this derby is all about, and everyone will need to adapt quickly to get ourselves the best possible result." 
Keep up-to-date with the latest from this fixture via the Academy's official Twitter account - @CF11Academy!