U21 Match Report | Birmingham City 0-2 Cardiff City
Academy
14th November
Cardiff City's U21 side defeated Blues away from home on Monday afternoon.
Fielding a side which featured Curtis Nelson and Sean Morrison (who continues his injury rehabilitation) in the backline, City starting strongly as Morgan Wigley put the Bluebirds ahead only 14 minutes into proceedings.
In a quick counterattacking play, Wigley was played through well by teammate Caleb Hughes, before the forward finished neatly past Oliver Basey in goal.
Staying in control of the fixture as the first half continued towards the interval, the Bluebirds were continuously on the front foot as they looked to double their lead.
Though the hosts held fast throughout much of the second half, Tom Davies ensured City's second of the afternoon with minutes remaining.
The defender found himself in a good position from which to strike just outside the area, and unleashed a powerful shot which found its way past Basey in at the far post, securing the three points for the travelling Bluebirds.
FINAL SCORE: BIRMINGHAM CITY 0-2 CARDIFF CITY
Birmingham City: Basey, Oni (Mazwi 63'), Pendleton, Ogor, Gordon (Carsley 72'), Browne, Walker, Home, Khela, Patterson (Dance 76'), Williams (Beresford 76'). Subs not used: Brooks.
Cardiff City: Turner, Benjamin, Davies, Morrison (Jeffries 45'), Nelson, Antwi, Semenyo, Colwill, Crole, Wigley (Kenniford 83'), Hughes (Leahy 59'). Subs not used: Thomas.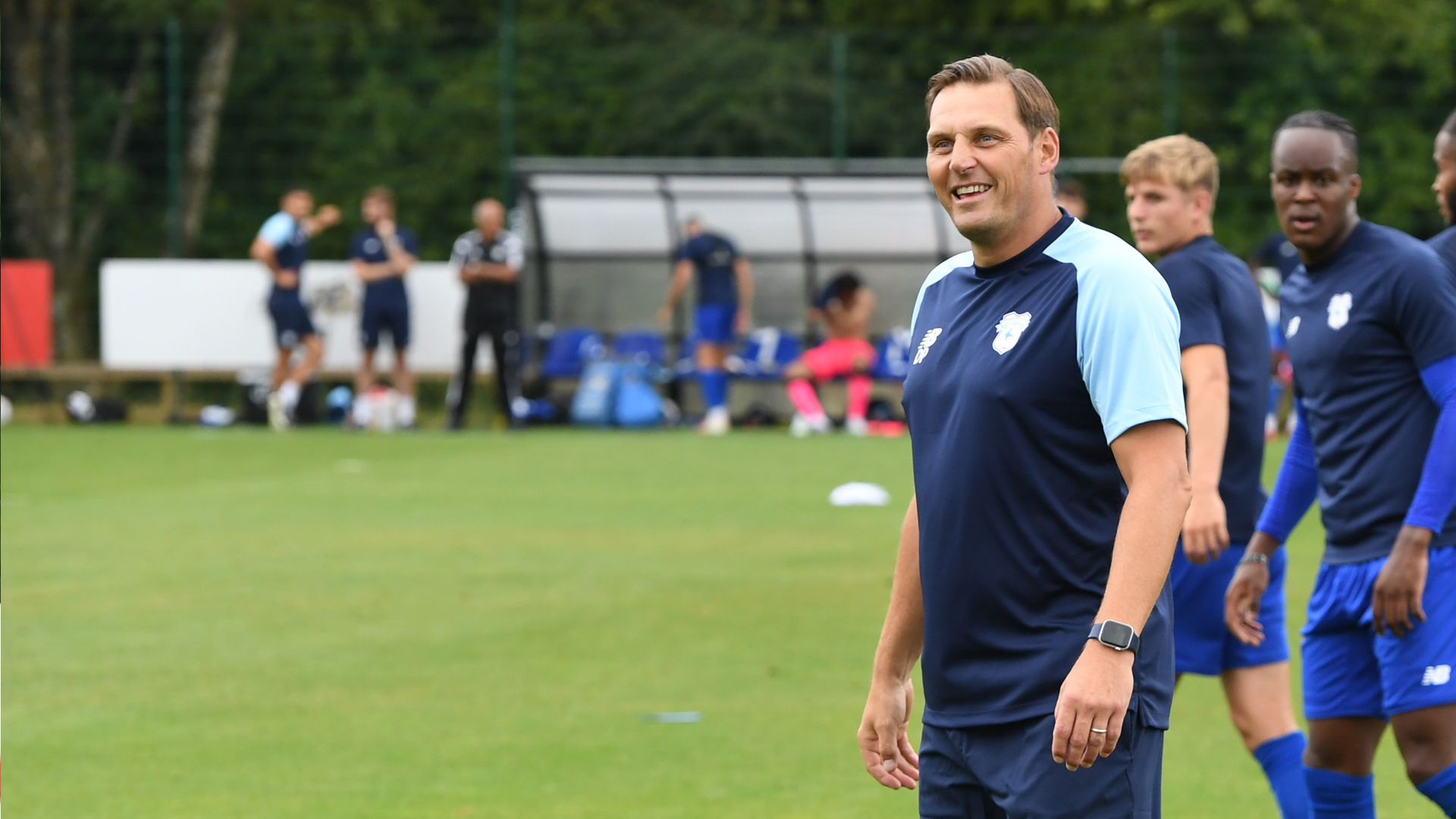 Following the final whistle, U21s Manager Darren Purse reflected on a good away victory in the PDL:
"The boys really stuck to the game plan and deserved the win after our losses over the last week," began Darren. "We set out to defend, not concede, and hit them on the counterattack, and it worked. We looked dynamic, effective on the counter and with good pace up top, so it worked out exactly as we thought it would.
"We wanted to change it up, and when we knew we'd have senior players starting in our defence, our Goalkeeping Coach, Darran Lovell, said straight away that we should switch to three at the back. We sat down and came up with a game plan that worked around this, and the boys executed it to perfection.
"It shows the flexibility that we've got, and we're now back to winning ways, which is great. The staff have been excellent; we've had three away games on the spin and Sunderland away after the weekend, and they get on with their work without any complaints. 
"It's been great working alongside them and they deserve a lot of credit for the work that they put in. I'd be a poorer person for not having them beside me in this role."