U21 Match Report | Cardiff City 4-1 Colchester United
Academy
25th October
Cardiff City's U21 defeated Colchester United in the PDL on Tuesday afternoon.
Returning to CCS, the young Bluebirds' starting lineup was bolstered by plenty of First Team players, with Jak Alniwck, Vontae Campbell, Joel Bagan, Ollie Tanner, Gavin Whyte, Kion Etete, Max Watters and Jaden Philogene all featuring.
City got away to a positive start as they dominated early on, with Etete putting the hosts ahead in the ninth minute of play. From Whyte's well-placed corner-kick, the forward's shot looked to have flown high, before it dipped in and over the line at the far post.
The visitors responded quickly afterwards, Alnwick was called into action as he stopped well from a dangerous strike, following a swift counterattack.
Building up play positively as the half progressed, City came close to adding a second with less than 25 minutes played, as Vontae Campbell linked up well with Whyte before he backheeled towards a waiting Tanner. However, the forward's effort flew narrowly over the bar.
City came close again a minute later, as Max Watters wasn't quite able to connect with Joel Bagan's well-placed cross into the visitors' area.
As the opening half reached its final five minutes, City struck twice in quick succession. Linking up well with Watters, winger Whyte finished well from his teammate's low cross, striking home with his first touch inside the area.
Jaden Philogene extended the lead even further as regular time ran out, intercepting a free-kick at the halfway line before driving forwards at speed. With time to place his shot well, the forward did just that as he put City up by a third goal before the interval.
Following the break, Watters again came close with a headed effort, but his effort hit the crossbar. The visitors responded with a goal of their own with 20 minutes remaining, though it proved as little more than a consolation following Ollie Tanner's terrific effort five minutes later. 
Substitute Raheem Conte mazed into the area before laying the ball off to Tanner, who struck home well with an impressive right-footed effort just inside the area.
With the final whistle blown, City earned another three points in their U21 PDL tally, and secured their fourth consecutive victory of the month.
Full-Time: Cardiff City 4-1 Colchester United
Cardiff City: Alnwick, Campbell, Bagan (T. Davies 72'), Benjamin, MacNamara, Antwi, Tanner, Whyte (J. Colwill 60'), Etete (Crole 60'), Watters, Philogene (Conte 72'). Subs not used: Dennis.
Colchester United: Trialist, Belloti, Akolbire, Lowe, Trialist, Trialist, Trialist, Owens, Ihionven, Thomas, Sayer. Subs: Parish, Trialist, Redgrave, Tedaldi, Chakawa.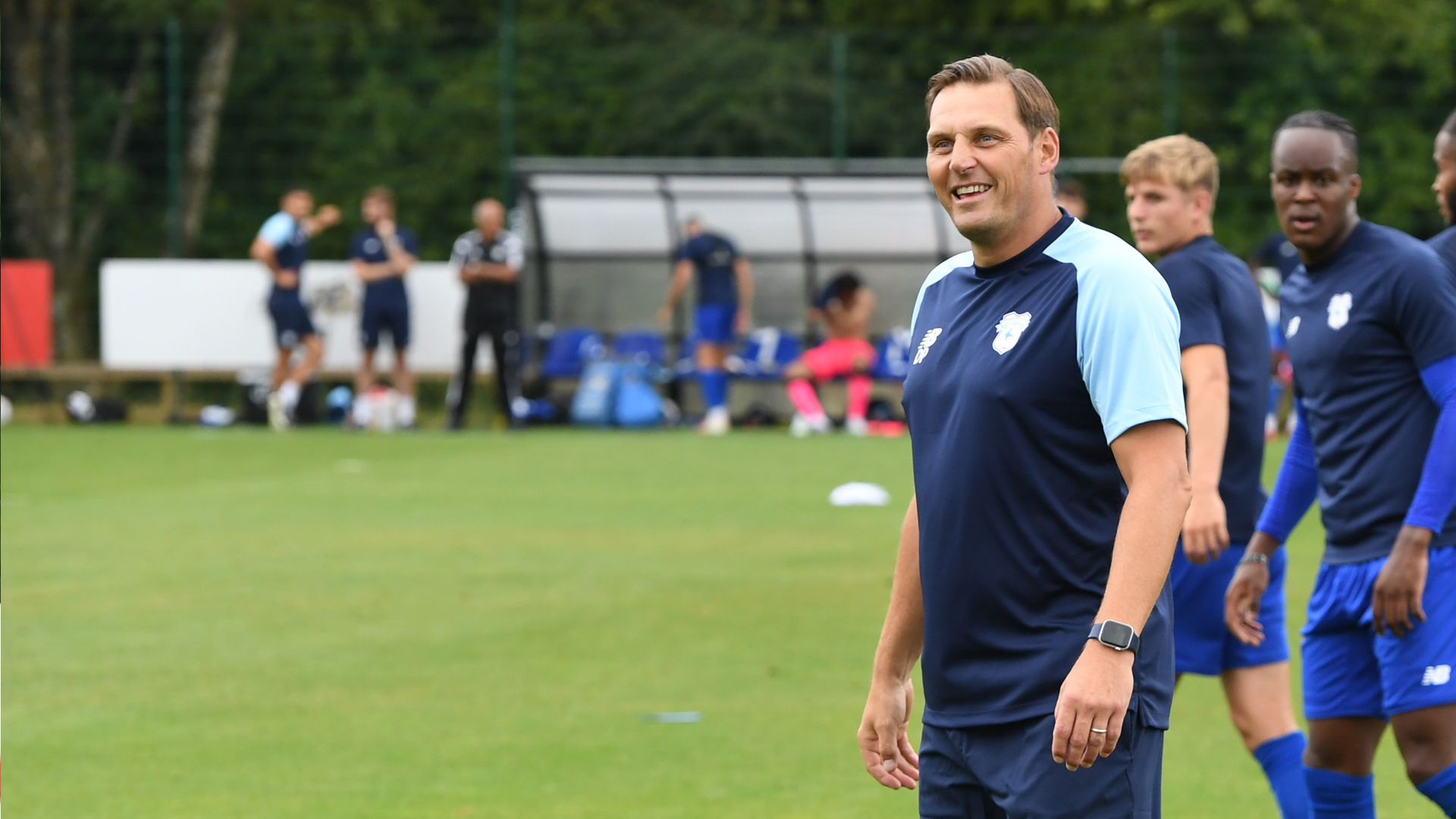 Following the final whistle, U21s Manager Darren Purse spoke to Cardiff City TV to discuss the result:
"It was disappointing to concede the goal," said Darren. "We dominated for large periods and probably didn't deserve to concede as we did, but perhaps that's the concentration levels and keeping the levels up enough to keep a clean sheet.
"Xav [Xavier Benjamin] is the captain of the U21s, and when he plays he plays like a captain, he's the voice that you hear out there and he demands more of those around him. He put in a captain's performance today, and with more experienced players around him as well, I thought he was excellent.
"It was nice for the younger players to step up to it, and nice to see some good performances as well."