U21 Match Report | Wolverhampton Wanderers 1-0 Cardiff City
Academy
20th January
Cardiff City's U21 side bowed out of the Premier League Cup in the group stage following a narrow defeat against group winners Wolves on Friday afternoon.
Needing a point to qualify for the Round of 16, the young Bluebirds held fast for the first half, with Justin Hubner's deflected second-half strike proving the difference between the two sides over the course of 90 minutes.
City looked comfortable on the ball and grew in confidence as the first half progressed, having the first chance of the encounter 12 minutes in as Morgan Wigley very nearly latched onto a throughball inside the Wolves area. However, 'keeper Palmi Arinbjornsson rushed off his line to make a crucial interception, clearing the ball from danger.
The hosts struck back not long afterwards, as Jack Scott put the ball in the back of the City net, before being called by the linesman's flag.
With play going back and forth between the two sides, Wigley was similarly pulled up by the linesman, before Vontae Campbell's solo effort was well saved by Arinbjornsson.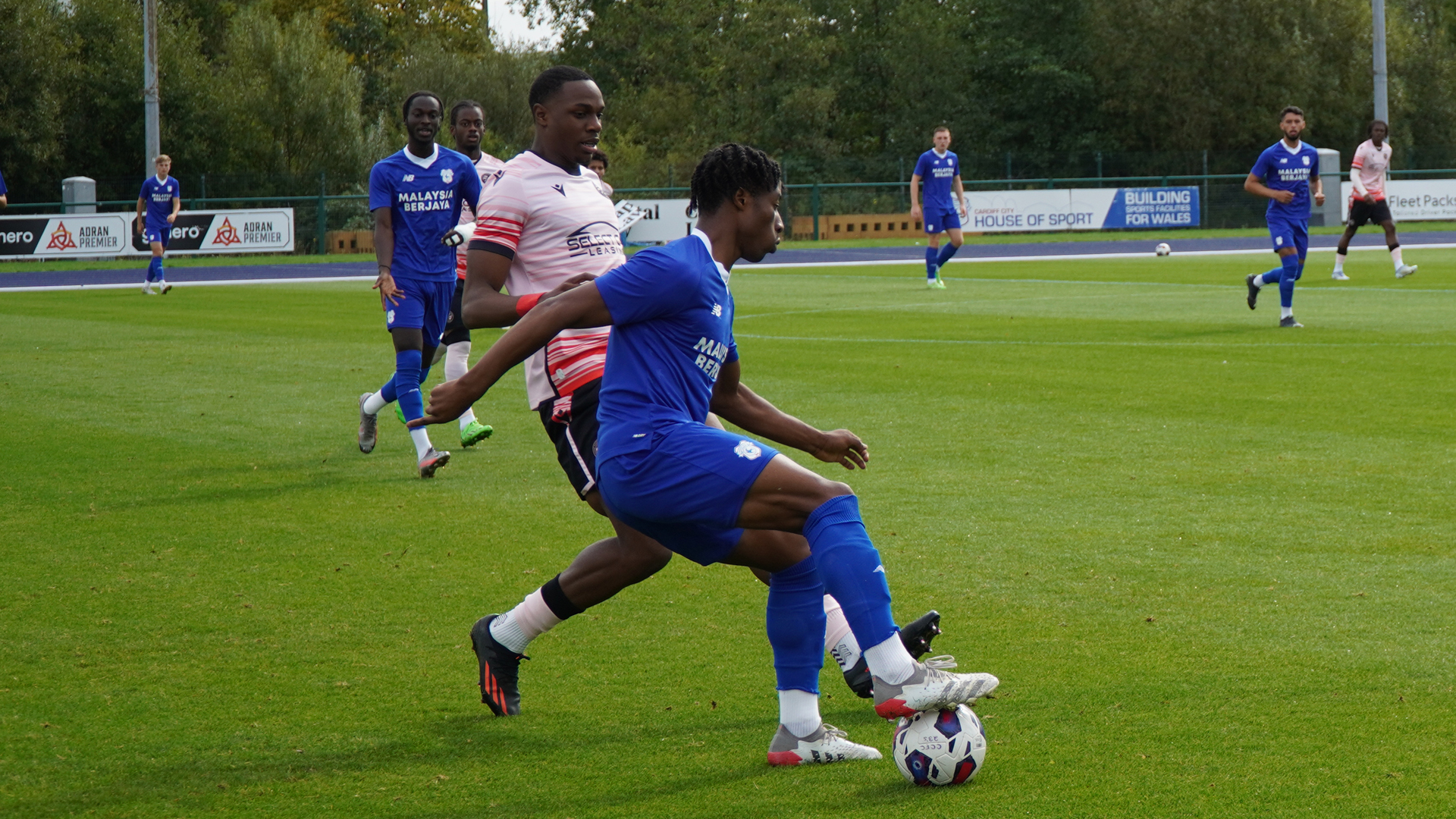 City had the last chance before the interval, as Chanka Zimba got a foot to Jack Leahy's low cross, though he sent his effort wide of the post.
Jake Dennis was called into action quickly after play resumed in the second half, as he did well to tip Dylan Scicluna's ambitious effort over his crossbar and out for a corner kick.
The hosts stepped up their offensive pressure for a majority of the second half, until their eventual opener came through Hubner. The defender's effort was struck powerfully, and redirected from Xavier Benjamin and away from the reach of Dennis, giving the hosts the advantage from an unexpected strike.
Breaking the hosts' further pressure in their search for a second, the Bluebirds had the majority of the possession and chances throughout the final 20 minutes of play. Eli King and Cameron Antwi combined well to create opportunities for City, with one particular moment seeing Chanka Zimba unable to shoot past the opposing 'keeper, having been slid through into a good position by King.
A final chance for City saw Antwi strike narrowly over the crossbar from a direct free-kick, and the visitors narrowly defeated with the blowing of the final whistle minutes later, with the Bluebirds missing out on progression in the competition to Reading on goal difference.
FINAL SCORE: WOLVERHAMPTON WANDERERS 1-0 CARDIFF CITY
Wolves: Arinbjornsson, Mabete, Tipton, Hubner, Scott, Scicluna, Griffiths, Keto-Diyawa, Barnett, Campbell, Farmer. Subs: Kandola, Agboola, Hesketh, Hodnett, Fraser.
Cardiff City: Dennis, Campbell, T. Davies, MacNamara, Benjamin, Antwi, Semenyo, King, Zimba, Leahy, Wigley. Subs: Spiers, Thomas, Kenniford, Pritchard, Jefferies.